September 5, 2020 - 7:43am
100% sourdough rye - what do I do wrong?
Hi guys,
I am trying to make a 100% rye for quite some time but all attempts fail miserably. The crumb is always very soft, almost doughy - as if it didn't fully bake (see picture). When I cut a slice it is super sticky (see the knife) and I can play with the crumb as if it were putty.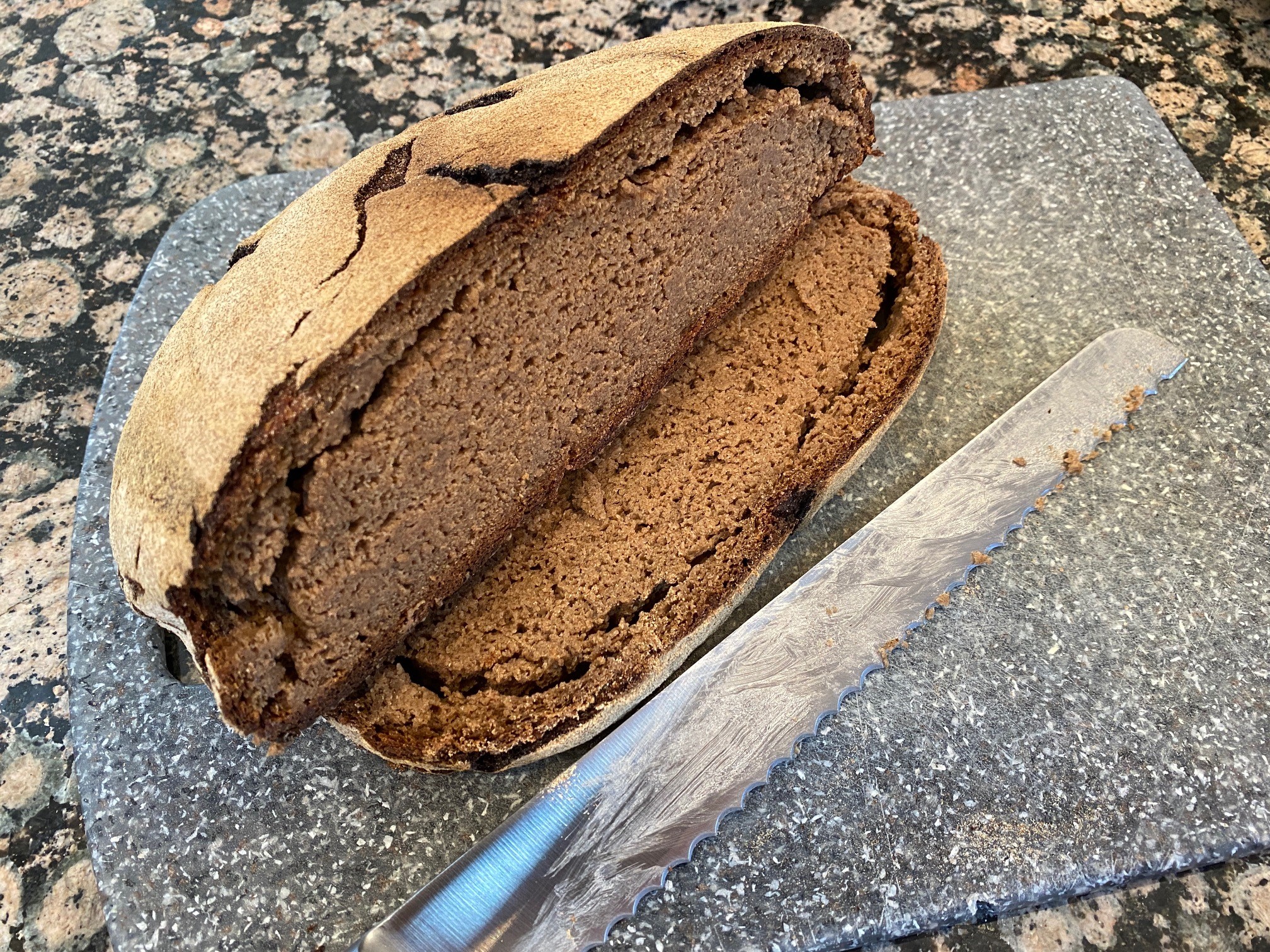 As flour I use this one: https://www.bakersauthority.com/products/ardent-mills-dark-rye-flour
I tried the following recipe: https://www.ilovecooking.ie/food-tv/masterclass-100-rye-sourdough/
The flour I have seems to absorb a lot more water compared to what is shown in the video in the above recipe. So I ended up using more water (520 ml overall) to get the same dough consistency as shown in the video.
In terms of proofing-time I stayed more or less with the recipe. The dough was nice and active and rose as expected.
I baked it at 430degF first for 30 min in a dutch oven and then outside for another about 45 min. 
The video in the recipe shows an amazing result: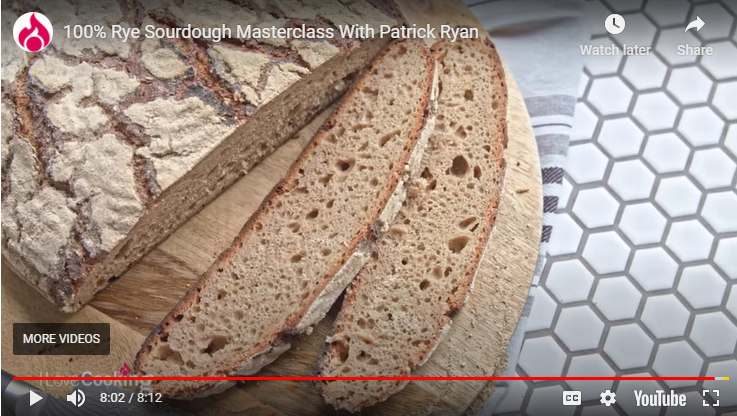 I am wondering if this can really be achieved with a 100% rye sourdough? I have not seen another photo of a 100% rye sourdough bread with such a crumb.
What am I doing wrong in my attempt? Did I use too much water to achieve the same dough consistency? Is something wrong with my flower (it is quite old, but I didn't get better results when it was super fresh either).
Thanks!