September 2, 2020 - 7:31am
Durum semolina and pistacchio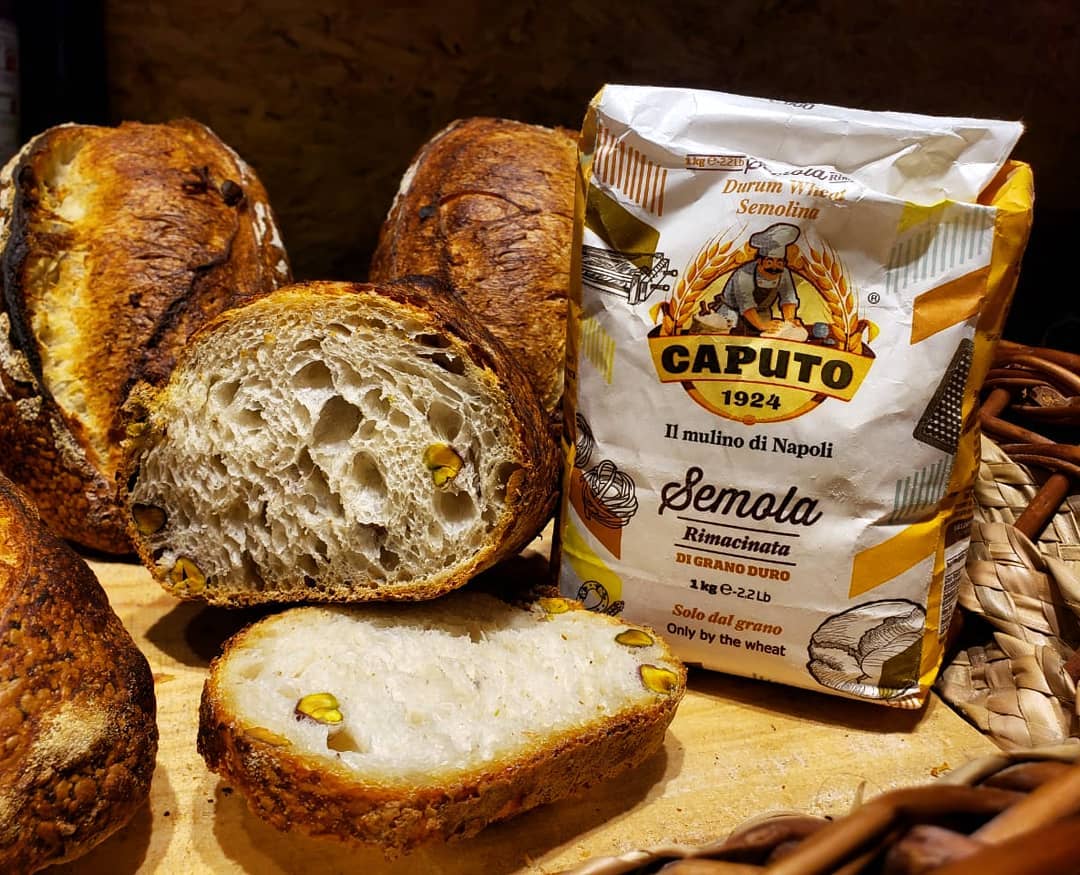 I enjoy testing flours and ingredients. These days I have been baking with Durum Semolina. I like the sweetness and the crustiness of the bread you can make with this flour.
This time we followed this formula:
Sourdough: 1% starter 10% stoneground flour (Caputo Tipo1) 10% water. 12-14 hours at room temperature.
Final dough: 60% durum semolina (Caputo Semola Rimacinatta), 30% bread flour 65% water 2.2% salt, 10% pistacchio.