Improving the rise and crumb of my loaves
My most recent loaf looked like this: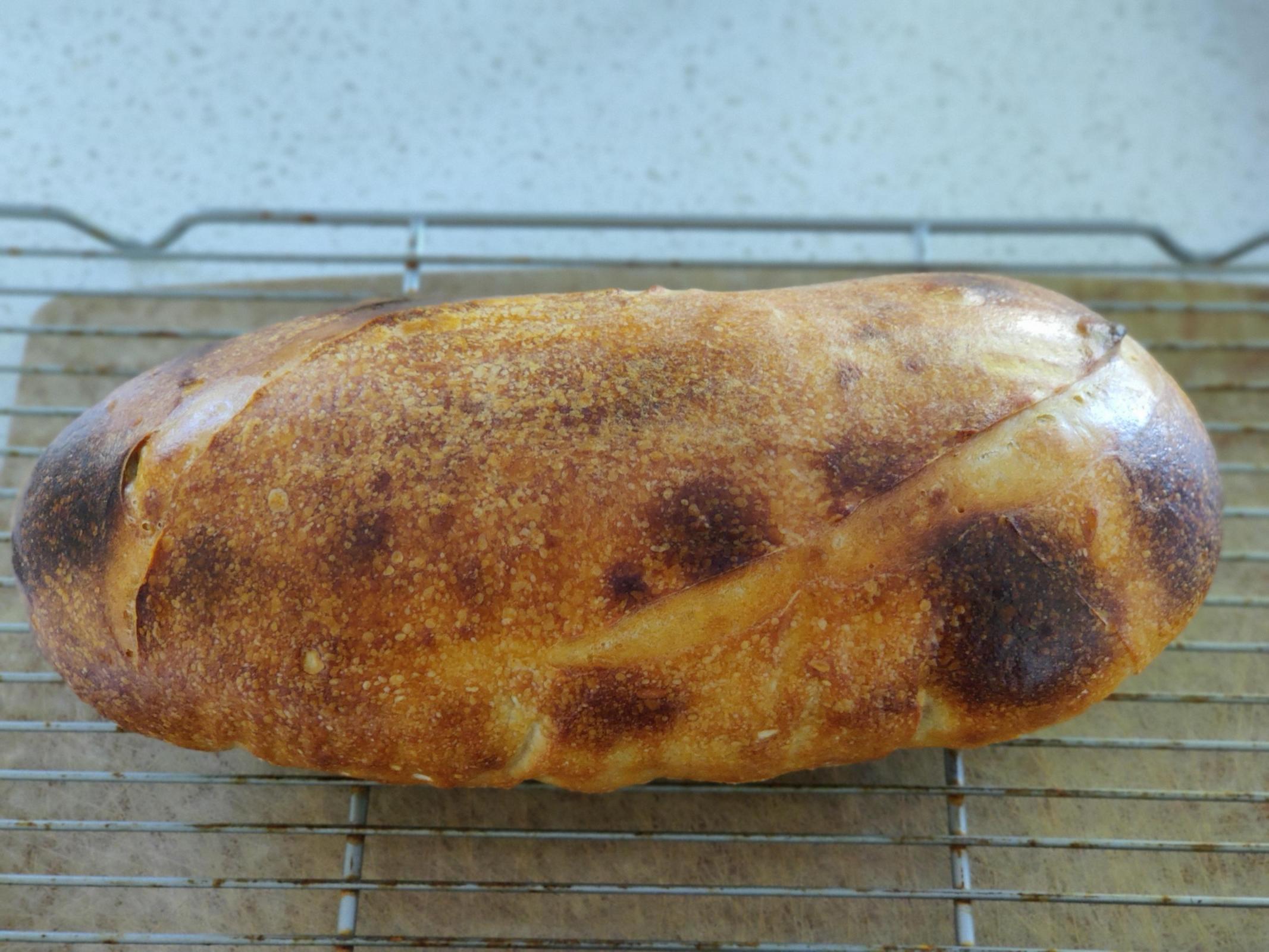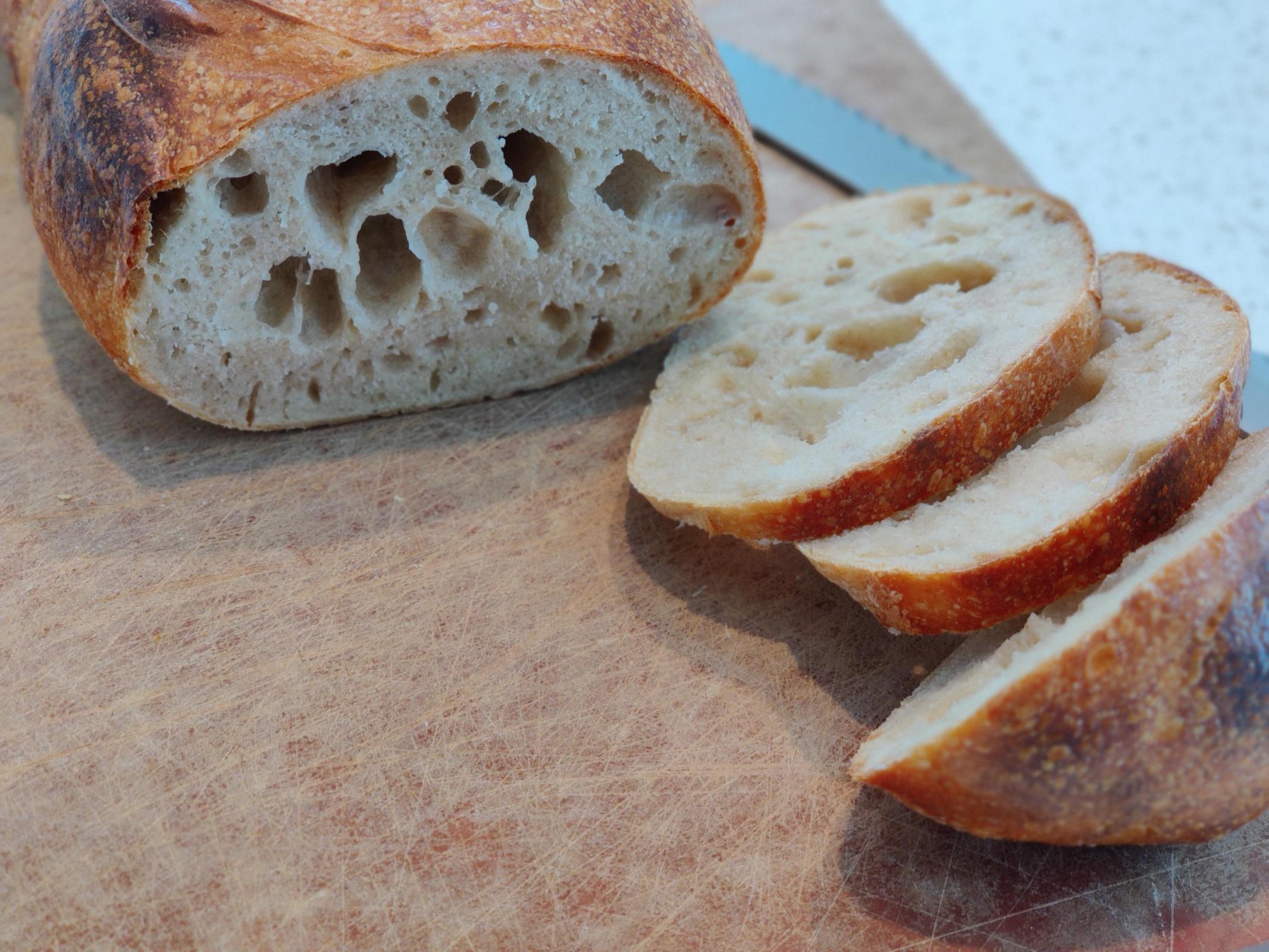 The large alveoli only appear at the end of the loaves. The crumb in the middle is a little tight. The flavor is exceptionally good. There are some large bubbles just under the crust, but I don't mind these over much
The formula for this loaf is roughly:
Levain:

40g mature whole wheat sourdough starter (100% hydration)
280g central milling abc+ flour
196g water

Dough:

All of the levain
12g salt
300g flour (same as levain)
216g water
The sourdough starter is very vigorous. (Will more than triple its volume in 8-10h. I feed at night before bedtime, so I don't know the time to double.) 
The levain was mixed and bench rested about 4h and then refrigerated for another 20h or so. I autolysed the dough (minus the levain) for about 30m before introducing the levain. For bulk fermentation, I did 4 rounds of coil folds every fifteen minutes, followed by another 30-45m on the bench. I then shaped into a batard, and put into a linen lined banetton, wrapped the banetton in plastic wrap, and refrigerated for ~14h. (I didn't record dough temperatures, sorry. I don't have that part of my process down to a science yet.)
Baking was on a pizza stone with copious steam (~1 doz ice cubes + spray bottle). Oven was preheated to 500F for ~1h, then lowered to 450F after ~10m.
Problems I know I need help with:
I'm pretty sure that the mixing method I used for introducing the levain to the rest of the dough isn't thorough enough and is responsible for the alveoli at the end of the loaf. (This has happened several times.)
The crumb is a little tight. I think I'm underproofing?
While I'm getting pretty good oven spring, the diameter of the final loaf is disappointing. I feel like the loaf should probably be spreading a bit more before it springs?
There are probably also problems I'm not seeing. What say the experts?