August 21, 2020 - 10:55pm
My bread comes out too sticky / moist (in some areas more than others). Just to give you an idea, this is what my bread knife looks like slicing into it 7 hours after taking it out of the oven: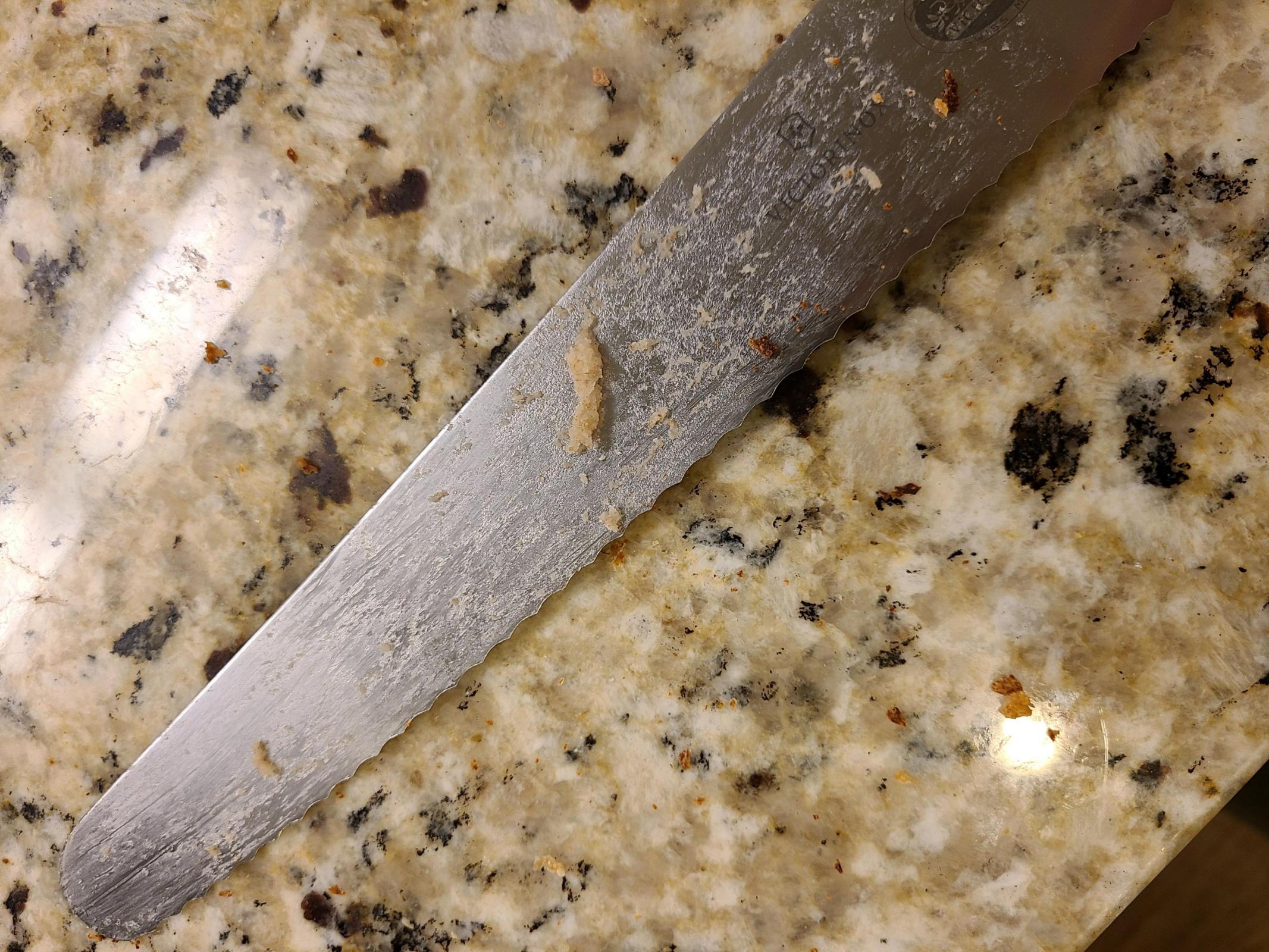 This makes it very challenging to slice...
I've been gradually reducing the heat due to my gas oven burning the bottom (even with a baking steel "shield" on the rack below). So right now I preheat at 485 F for about 1 hour, then bake 20 minutes (lid on), then lid off, reduce temp to 440 F, bake 10 minutes and finally last 10 minutes at 430 F. Here's what my loaf looks like: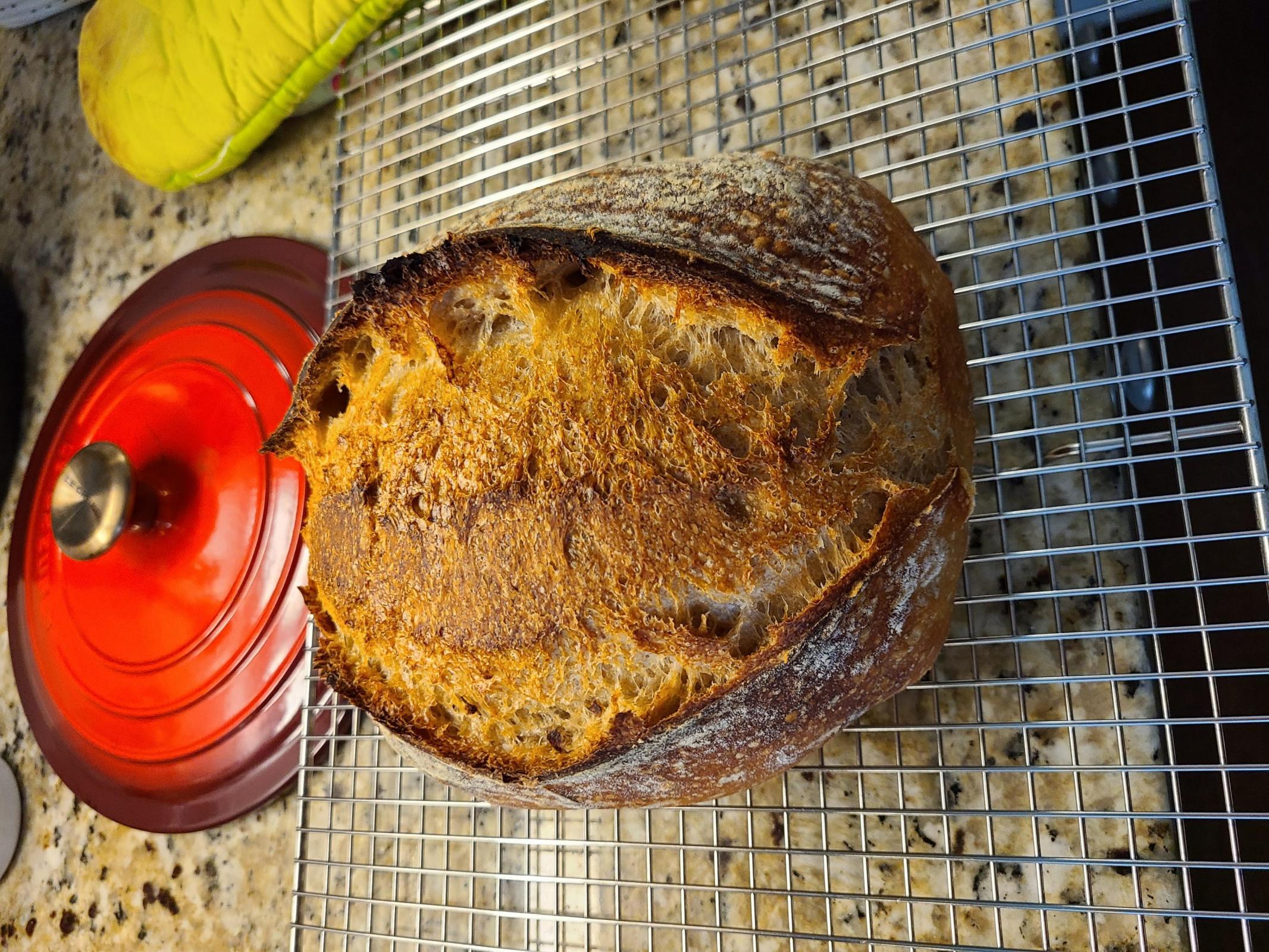 Recipe is about 78% hydration. Using a mix of Central Milling's High Mountain and Whole Wheat.