Top half of loaf is coming out white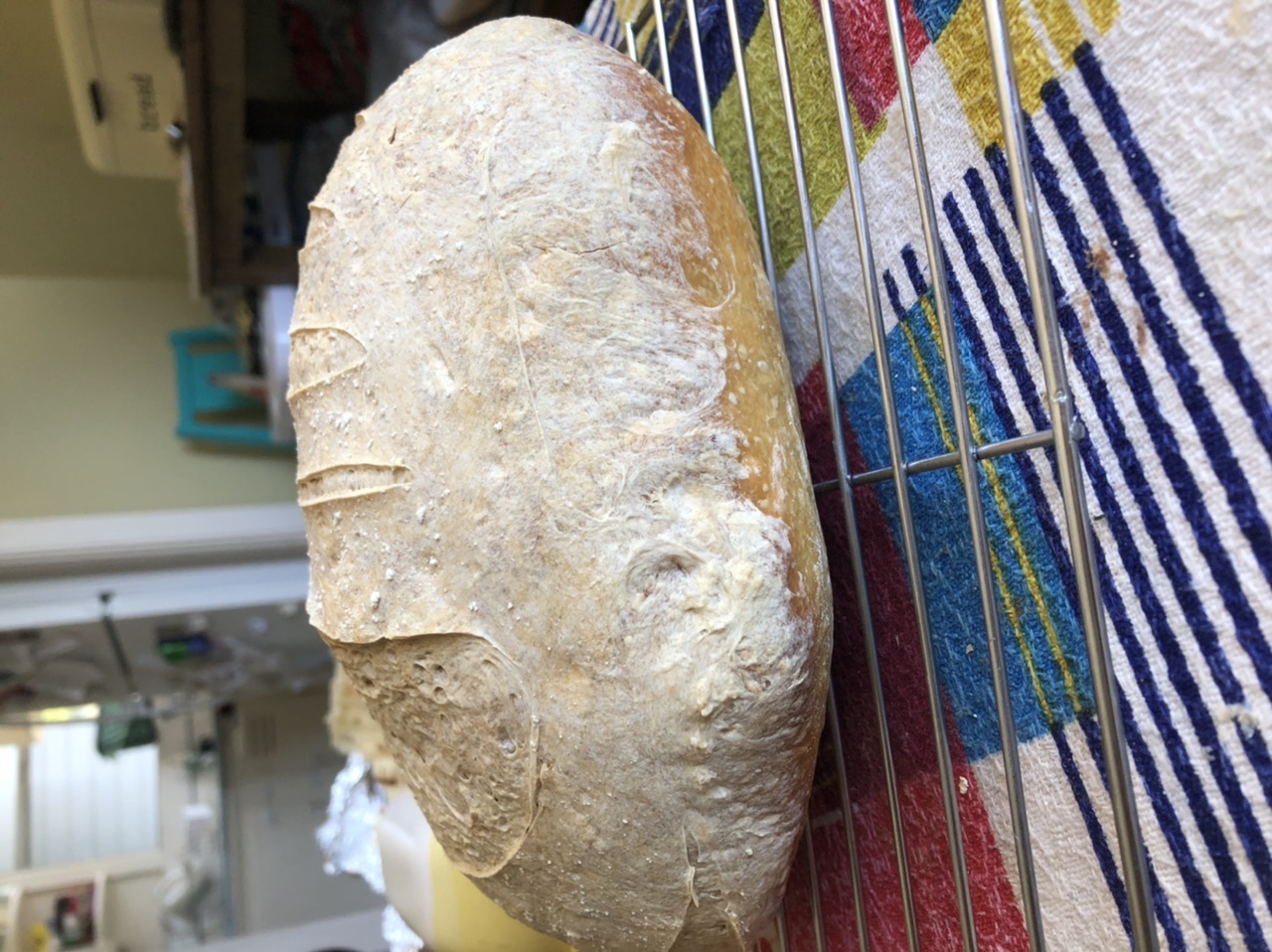 I'm not sure what's going on. I recently switched over from king author bread flour to honeyville Alta artisan bread flour. The loaf is cooking through and taste fine, but after switching flours the top half of the loaf comes out like someone took a white paint brush and paired the top half. 

anyone know why or how I can correct this?