Troubleshooting - Crumb Shots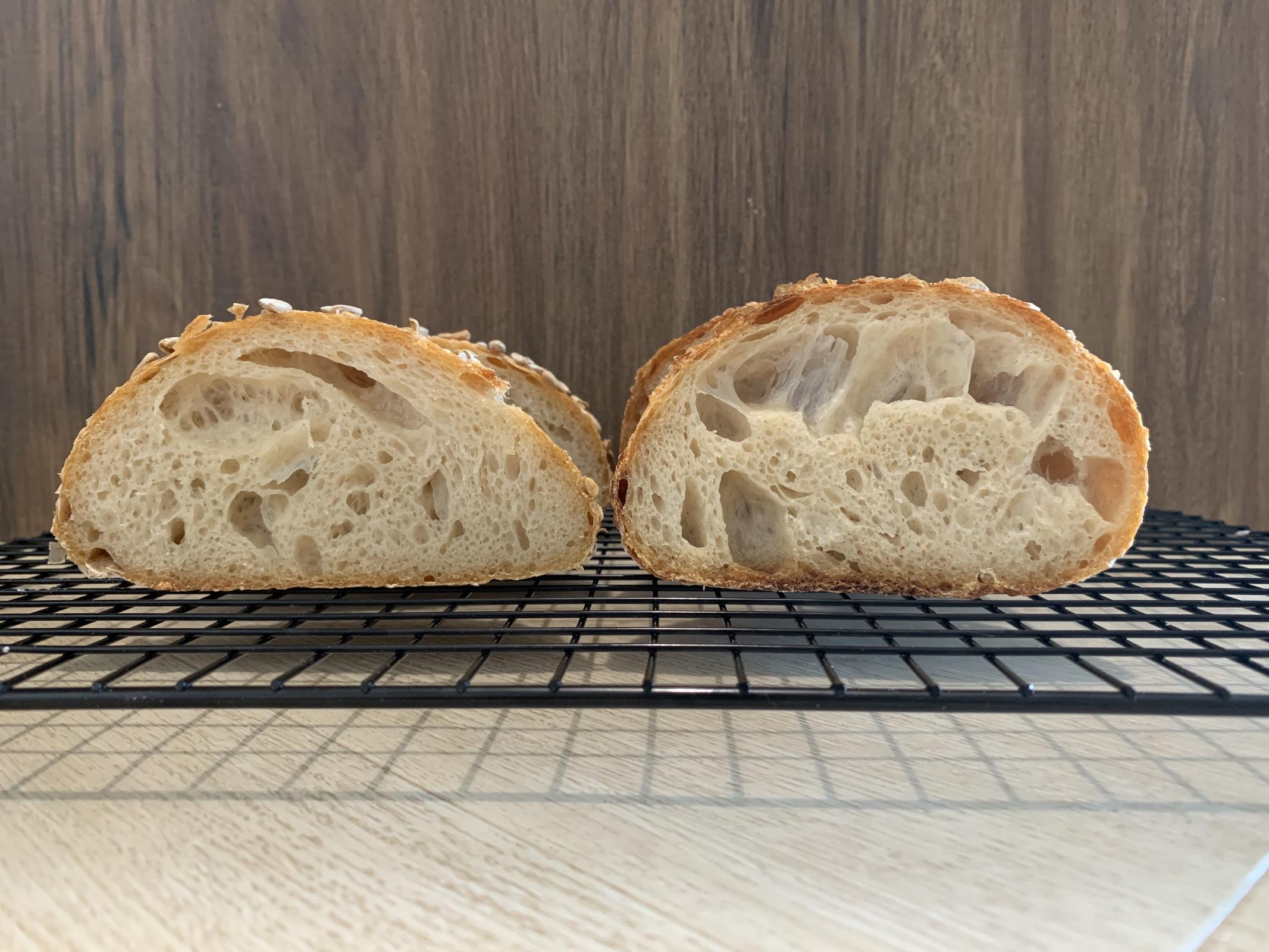 hi everyone, new to the forum and about 23 loaves into the sourdough journey.
I struggled with underproofing in the beginning, and now I'm better at gauging when the BF is done. 

I live in the tropical climate, high humidity and around room temp of 27-29 deg. 
 I did an experiment with 20% starter, 75% hydration, 90% bread flour 10% atta whole wheat flour,  to see the difference between 40% and 50% increase during BF. 

The loaf with seed (left): 40% bulk
BF : 3 hours 25 mins
Plain: 50% bulk
BF: 4 hours 
Both had a 20 min rest after preshaping and final shaping (+40 mins) then to the fridge.  They had a 19 hour-ish cold retard in the fridge.
I have question: why do I keep getting a big bubble in the middle? I shouldn't be under proofing already.  Could it be overproofed in the fridge, or because I didn't score well?
I tried all the tricks I know - to tap tap, burst all the bubbles I can see already. 
I shape it via the "envelope" then roll into a ball.
What I am after are more evenly distributed with pockets of larger crumbs throughout.
any insights by the more experienced bakers would be appreciated.