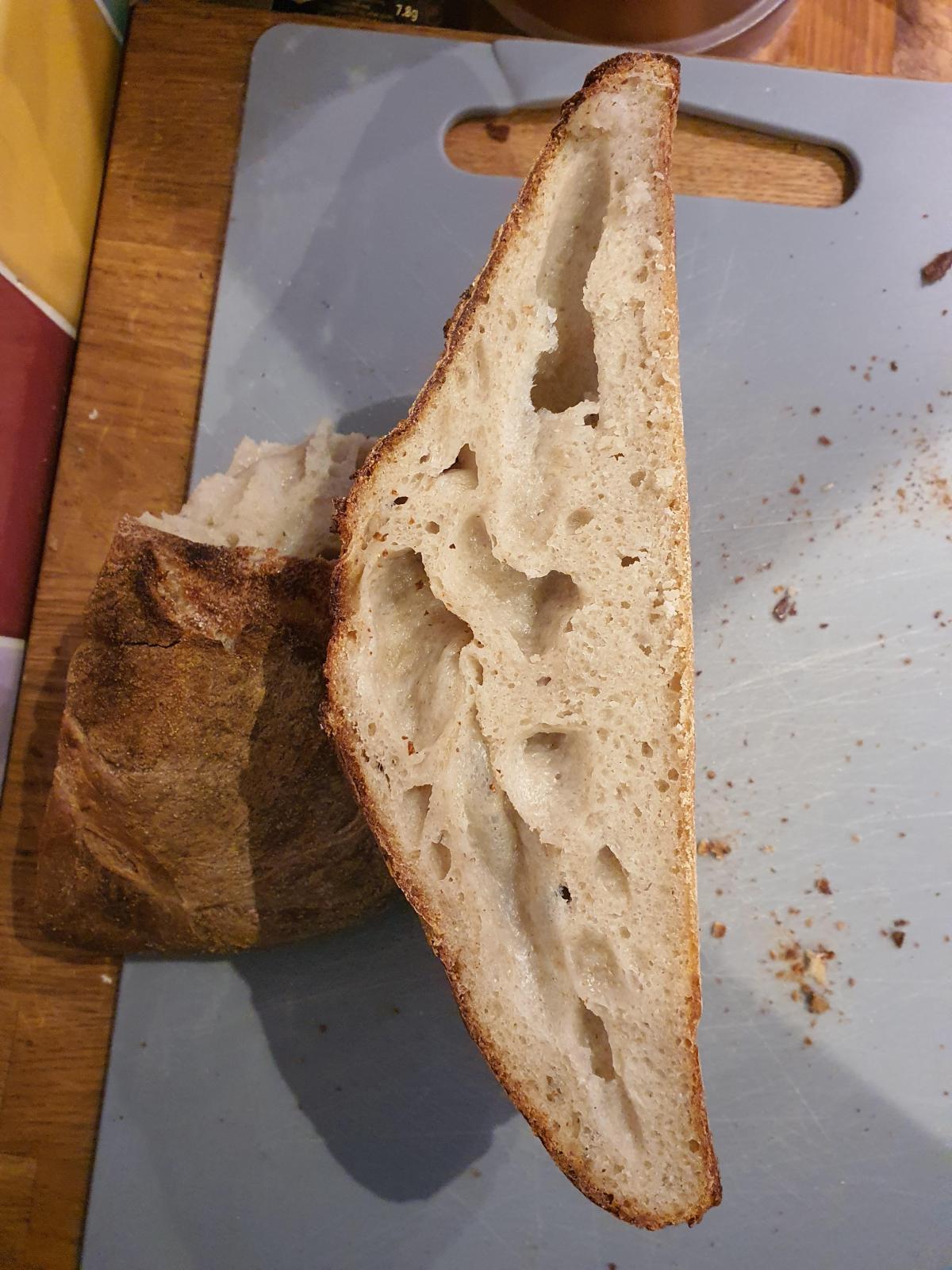 Hello!
I would like some input as to what might be going wrong with this loaf. Following the Overnight Country Blonde recipe from FWSY but overnight proofed in the fridge, after my last attempt turned out even worse than this (if you can believe that!). I have spent hours trying to find definitive answers and I'm totally lost in the weeds as to where exactly the problem lies.
100% hydration starter, mixed using the Rubaud method, 3 hours bulk ferment (I suspect this may not have been long enough) and then overnight in the fridge then straight into a preheated oven. Problems could also lie in the shaping as I am definitely a novice in this regard, and very confused about how to appropriately de-gas without destroying the dough!
Thanks for your time!
Dan