Flat loaf, big air pockets, bread not breaking through score
Hi bread friends!
I've been baking sourdough with mixed (ok, mostly low) success for a couple months now. I wasn't satisfied with my results, and decided my starter might be the issue, so I created a new one, and now I feel confident I have a strong starter. But STILL my most recent loaf failed to get good oven spring, and I've got those big air pockets that suggest it's underproofed (I think?)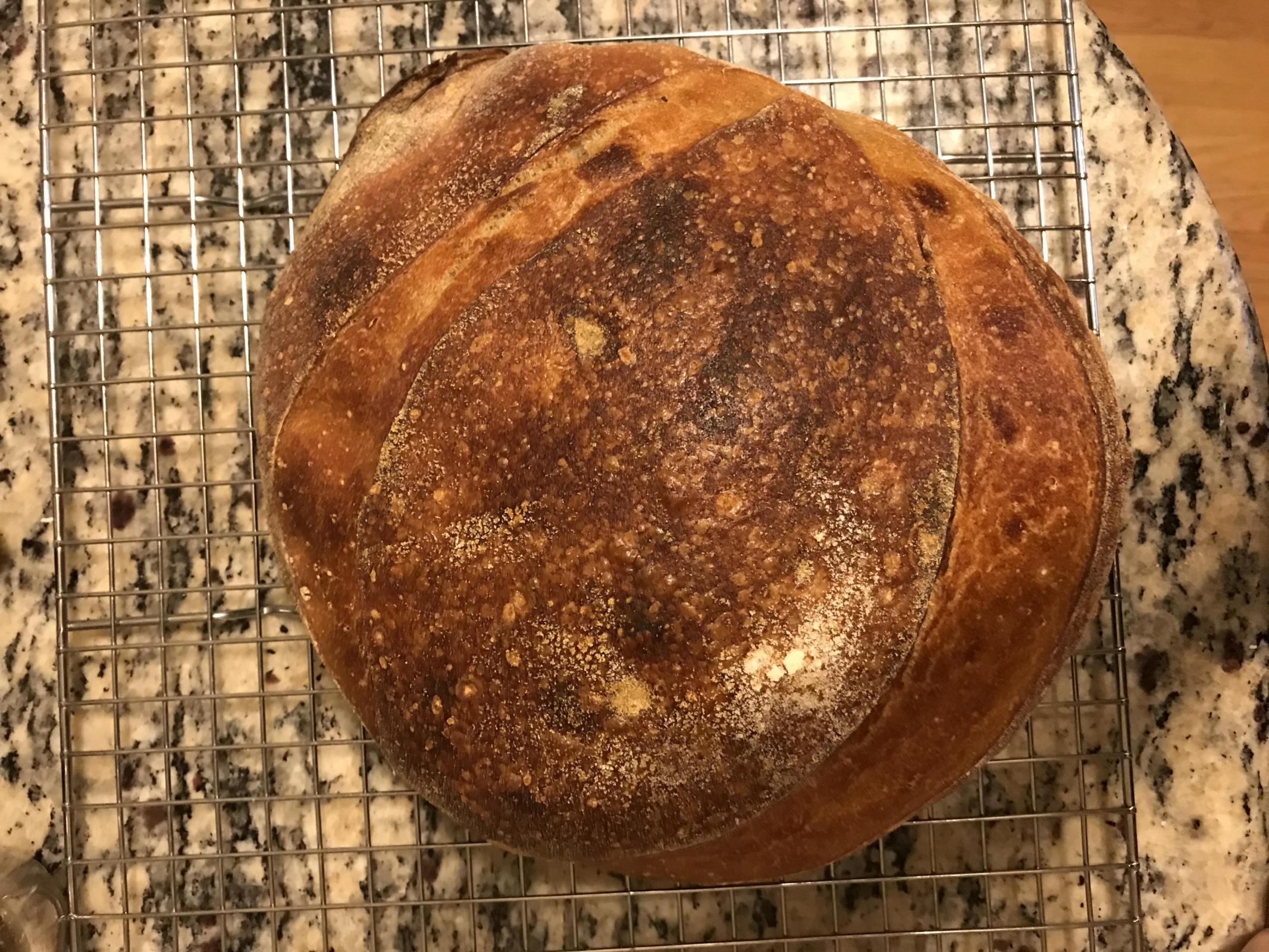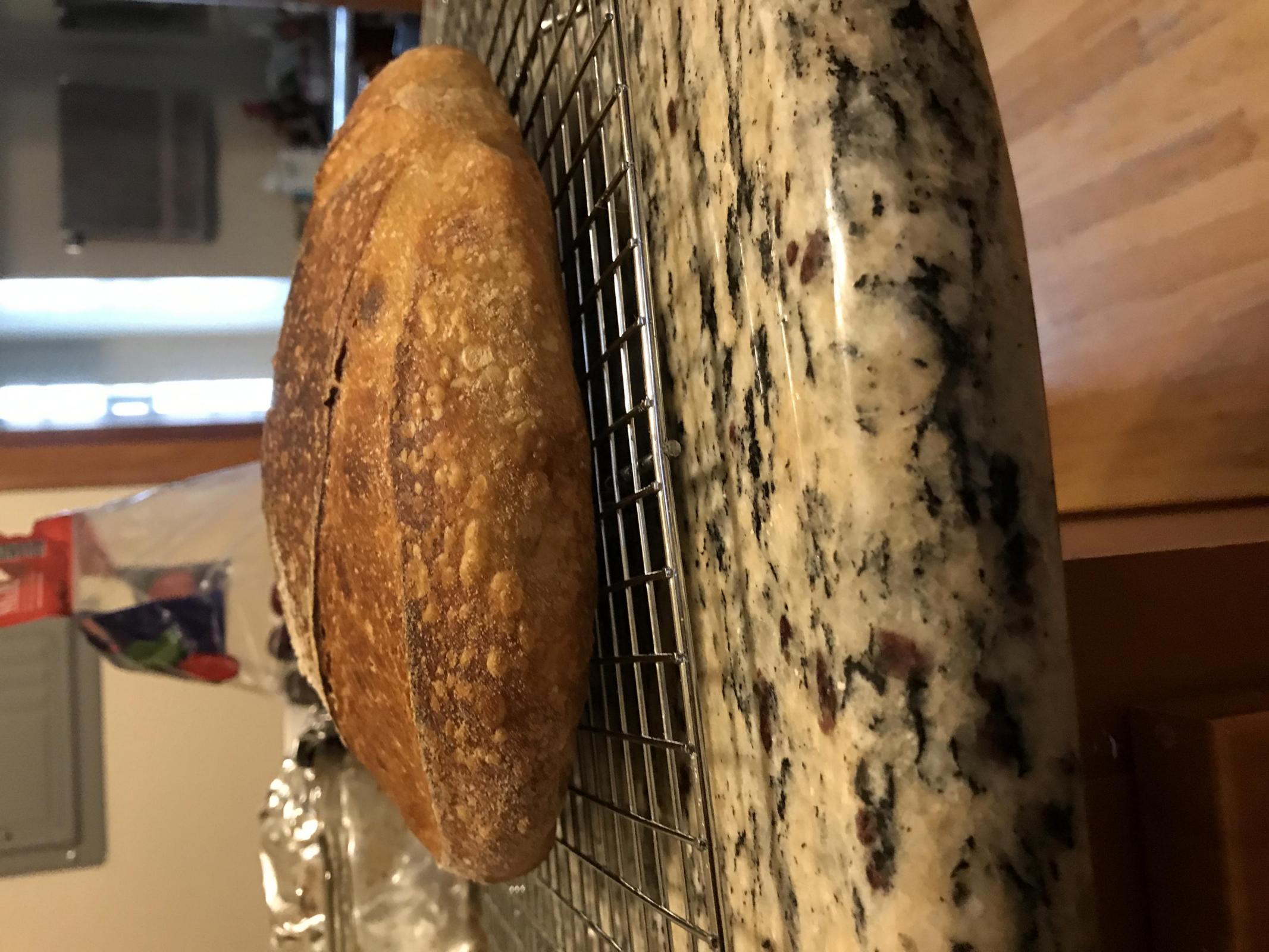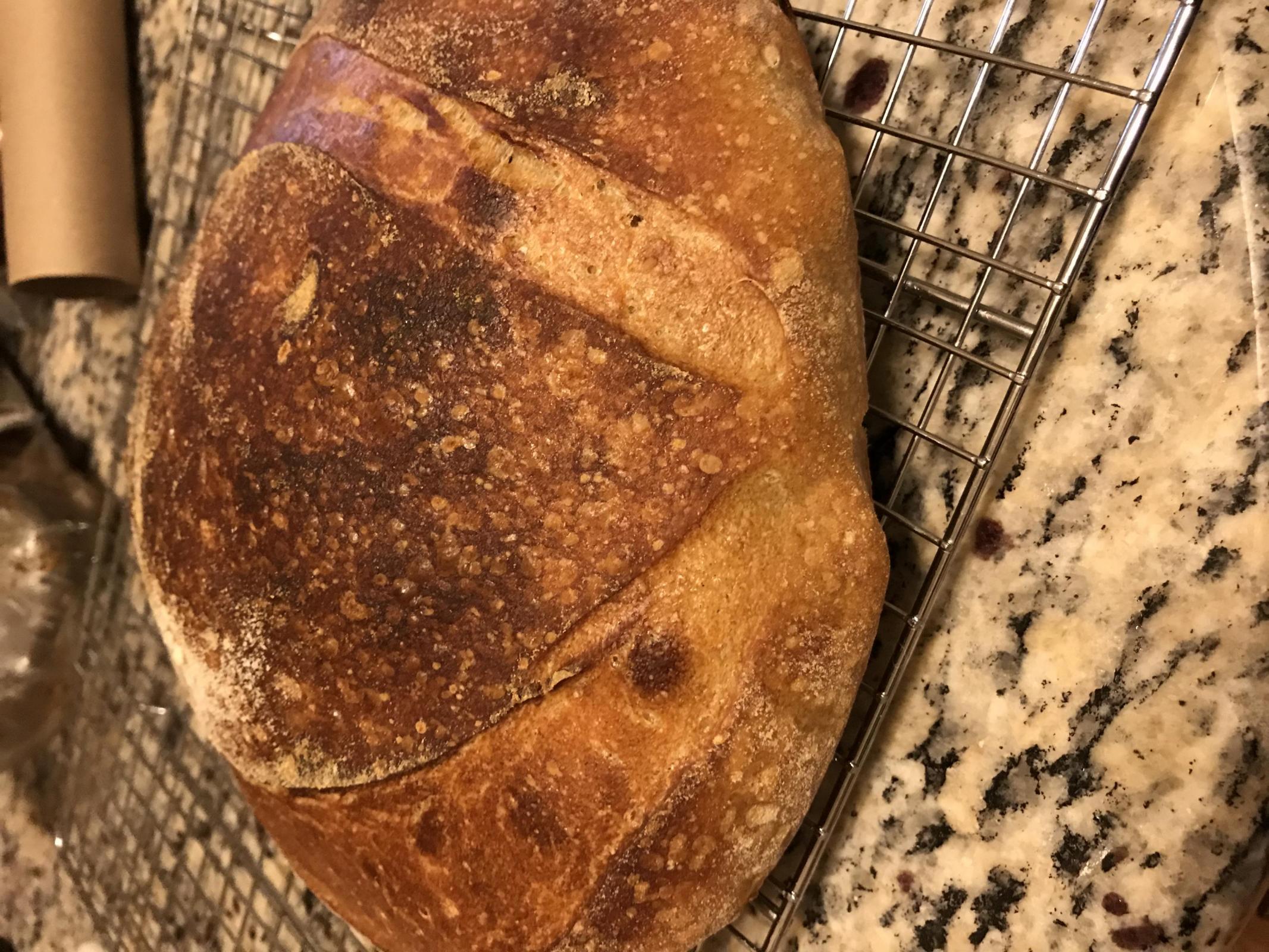 Here was process:
7:30 am: mix levain -- 40 g 100% hydration starter + 40 g KA AP + 20 g rye + 20 g whole wheat + 80 g spring water
12:15 pm: mix 350 g KA bread flour + 50 g Janie's Mill bread flour (11.5% protein, has a wheat look) + 50 g whole wheat + 50 g KA AP with 380 g water at 80 degrees
1:30: added 106 g levain, 12 g salt, 20 g water at 80 degrees; mix/slap and folds for 5 mins
2-4:30: stretch and folds every 30 mins
4:30-6: bulk
6: preshape
6:30: shape/put in fridge
6:30 am next day: preheat combo cooker for 1 hour at 500
7:30 am: bake with top on for 20 mins at 475; top off for 25 mins at 450.
A couple notes:
- it was VERY hot in my house -- about 83 (a/c not working!) so I really thought 4.5 hour bulk would be more than enough (maybe too much?? but yet bread looks under?)
- I know this is a very high hydration dough, maybe too advanced for me!
- I didn't check dough temp as it was bulking
- when I was moving dough off board and into combo cooker on its parchment, it did drag and tear a bit on one side.
Any advice welcome! Thank you!