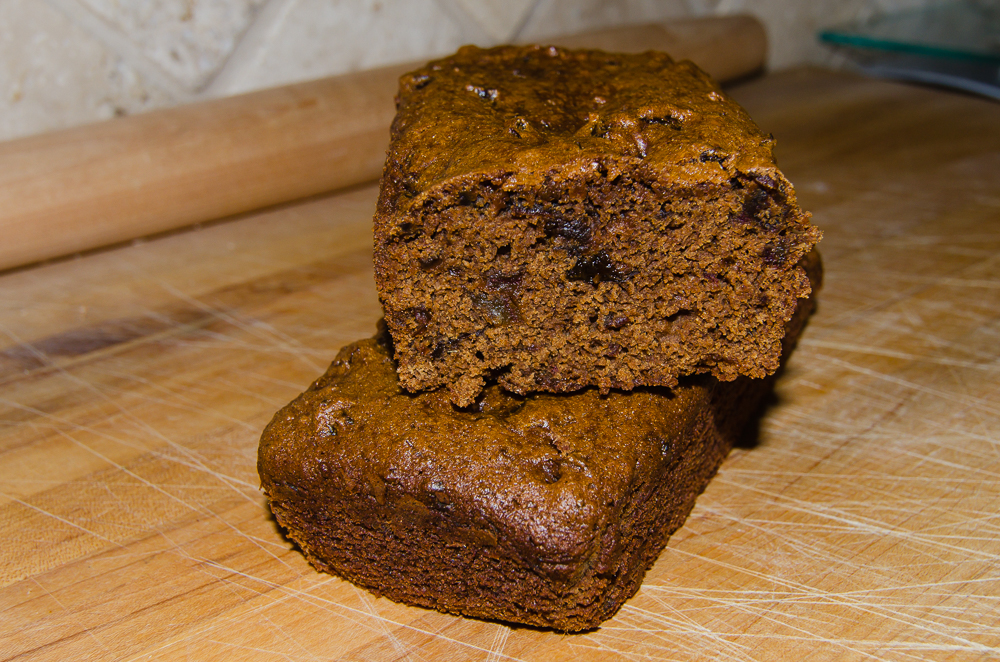 I have been on a quest for a good English Malt Loaf result for quite some time. Having lived in the UK for some time and having an English wife, we remember the sticky malty loaf that we could get at any supermarket in the UK.
Well...I think I'm pretty close to a perfect Malt Loaf.
The Perfect Malt Loaf Recipe
Makes 2 loaves
Ingredients
9 tbsp malt extract, plus a little extra to glaze(optional)
2 tbsp treacle (Molasses)
50g dark brown sugar
150ml strong brewed black tea
200g dried prunes, raisins, dates or a mixture of dried fruit- chopped
125g bread flour
125g whole wheat flour
3 tsp baking powder
½ tsp salt
Stir together the malt extract, treacle (molasses),  brown sugar and hot tea, then add the chopped dried fruit. Leave to soak for 15 minutes.
Line 2 8" x 4" small loaf pans with parchment paper. (not optional - this stuff is sticky)
Preheat the oven to 350F.
Whisk together the flours, baking powder and salt, then stir into the mixture to make a soft batter. Spoon into the pan and bake for about 50 minutes, or until a skewer comes out cleanish.
Paint the top with malt extract (optional) and leave to cool in the pan. After cooling, remove and wrap in wax paper  and put in an airtight container for two to three days before eating. If you can wait that long.
Glazing it with honey or malt extract gives the top a gloss. Malt loaf gets better if you leave for two or three days. Tightly wrapped, it will develop the more stickiness.
Hint: if you heat (microwave briefly) the malt extract, it is more fluid and easier to measure.
I doubled the recipe for this bake and used 1:1:1 raisins, dates, and pitted prunes.