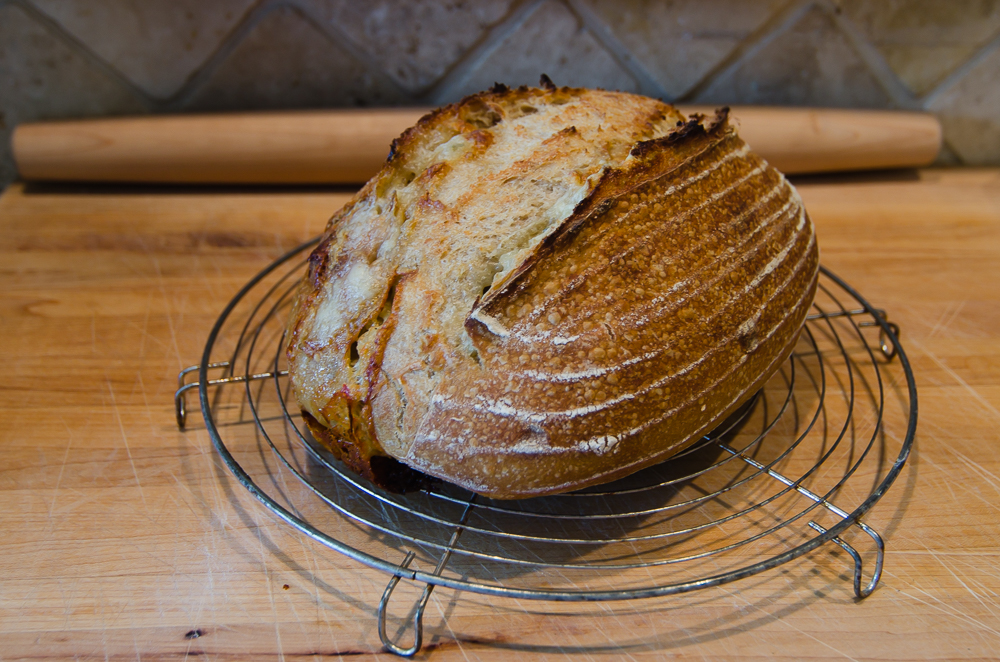 I just pulled a sourdough pepper jack cheese bread from the oven. It's on the rack cooling now. Some of the cheese bubbled out during the bake, but it looks ok...so far. Once it cools I'll add a photo of the crumb.
The mix as follows:
Starter
64g Water (100.0%)
64g WW Flour (100.0%)
Dough
500g Bread Flour (79.4%)
100g WW Flour (15.9%)
407g Water (64.6%)
13g salt (2.1%)
30g Rye Flour (4.8%)
Totals Dough weight:  1178g
Pre-fermented flour:  64g (9.2%) Flour: 
694g Fluid:  471g Salt:  13g (1.9%)
Dough hydration:  67.9%
2 hour autolyse
4 hour bulk with 5 fold sets
14 hour cold proof.