Well as  I feared my sheltering in place Covid 19 baking staycation has ended because the job calls. I was enjoying the time to bake every few days unencumbered by work or much socialization. Our dogs and the cat, liked having a full-time doorman who gets the meals out on time. My wife is happy with some of the home repairs and shovel work that have that been completed and my neighbors are grateful for the bread deliveries. All this and a check in the mail. If it weren't for the fear of drawing the wrong breath of air it has been an enjoyable few weeks of semi-retirement practice.
I am consolidating my baking into a weekend which was the former way of doing it but seems slightly more hectic now. I started Friday night making the levains  for the sourdough breads and Approachable loaves. Saturday morning with snow falling heavily  in Montana,  which is a typical for Memorial Day weekend, I mixed them all including two batches of yeasted baguettes to retard overnight with the shaped sourdough loaves. The Approachable were rolled up with cinnamon and raisins and the top dusted with cinnamon al a Laurels Kitchen Bread Book. The smell coming from the oven in the afternoon is half the reward.
The sourdough loaves were baked first thing Sunday morning followed by the baguettes. I will probably throw some pizza dough together later today to use later in the work week. 
I have always loved the line from The Big Rock Candy Mountain song that goes "Where the hung the jerk that invented work"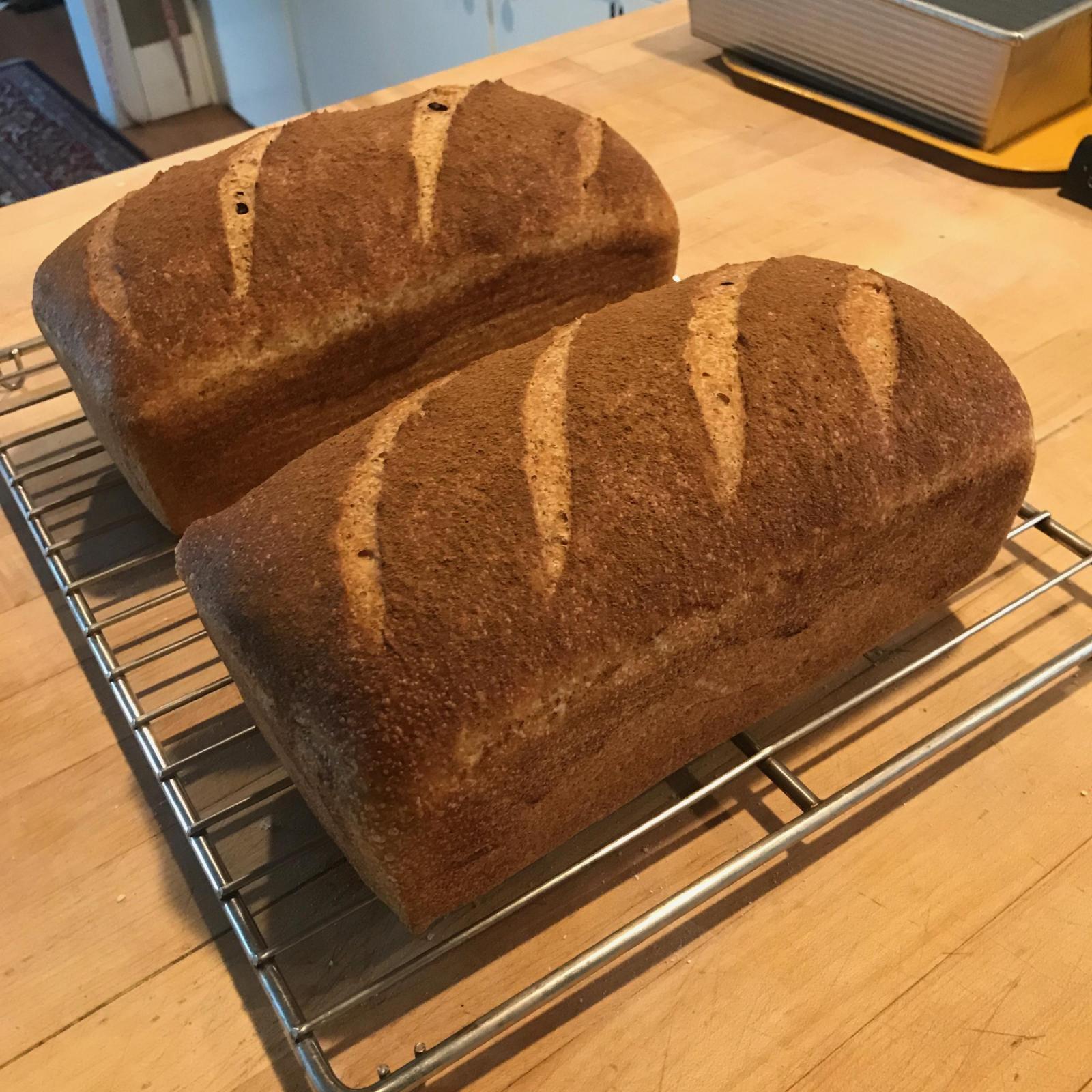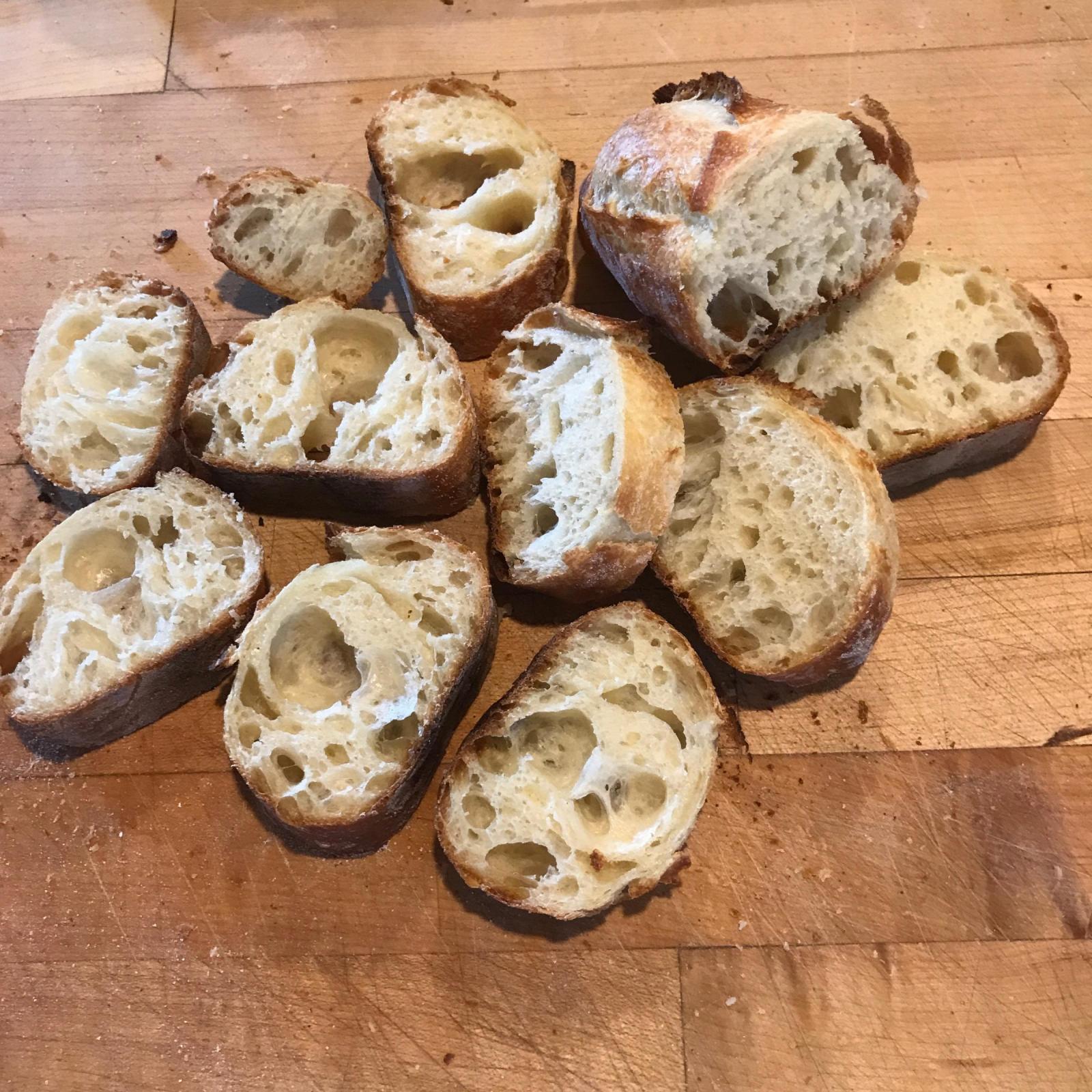 The recipe for the baguettes is the same Boubsa recipe I have used since finding it here at TFL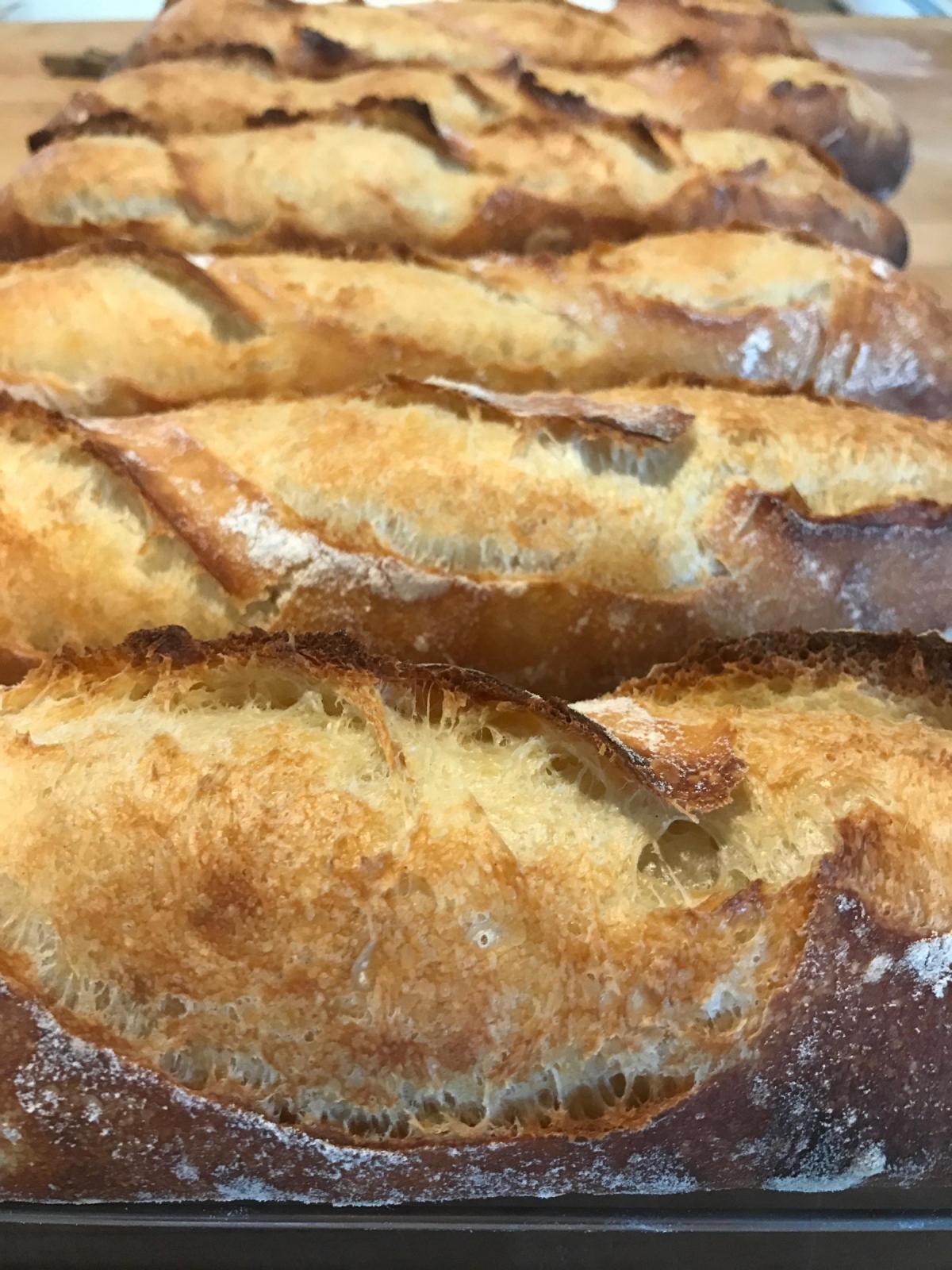 I may have left the baguette dough on the counter a little to long and they had grown a little too much overnight in the fridge and therefore the dough was a little delicate and sticky to handle. I shortened the proof a little too much and got maybe too much oven spring again and had some bursting along with a less open crumb. Just the little hyper critical issues that come with rolling and baking batons. Overall they came out better than expected.