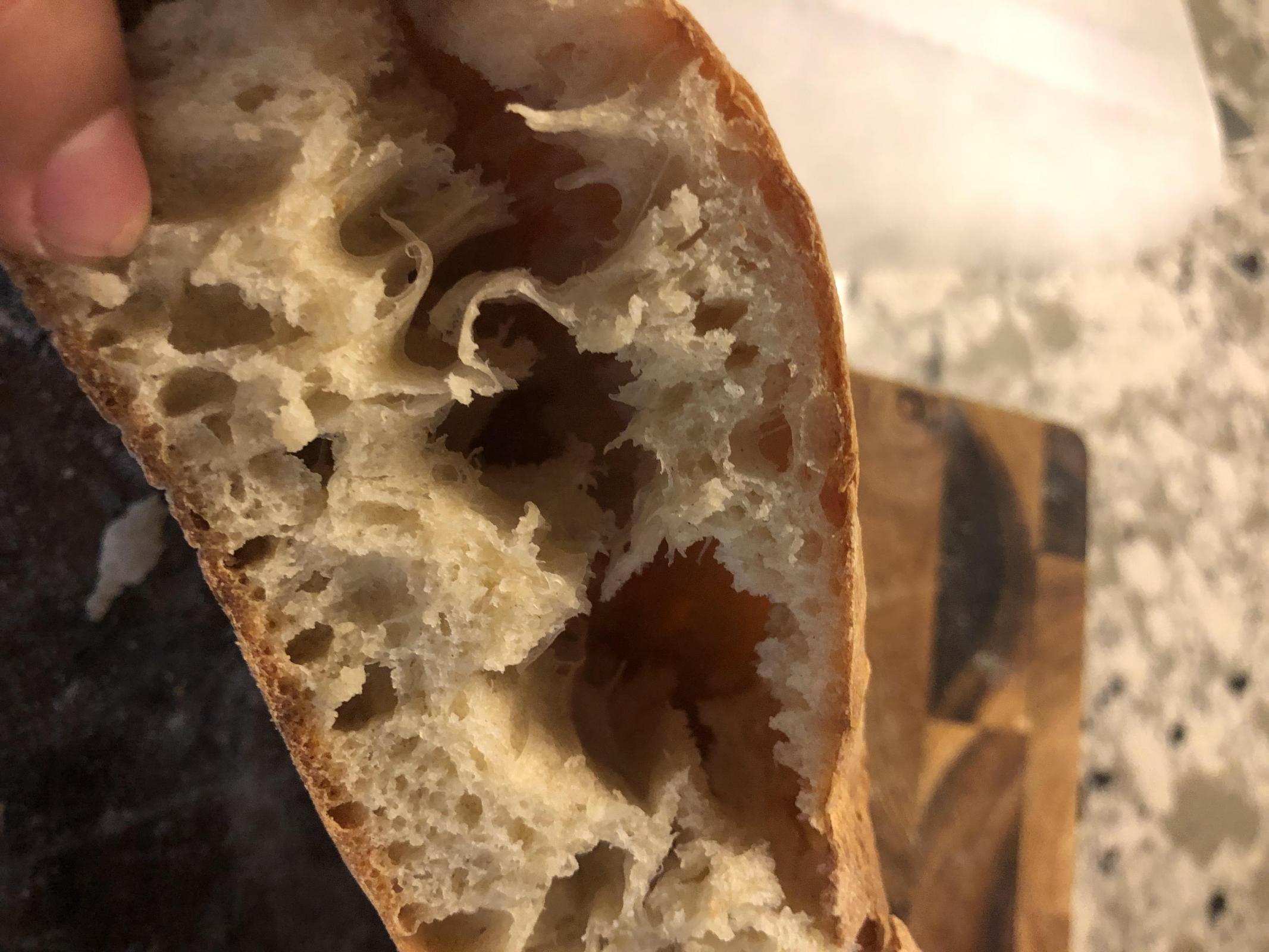 Please help! This is ciabatta bread I made this morning and it has a huge tunnel in the middle. Heres the recipe:
Poolish with 1/8th tsp instant yeast, 1 cup flour, 1/2 cup water. Let sit 12 hrs.
The next day add 2 cups flour, 3/4 c water, 1/4 c milk, 1/2 tsp instant yeast, 1 1/2 tsp salt. Mix with a paddle attachment and then with the dough hook. I probably mixed for about 5-7 minutes. 
Then let rise in bowl for 1 hr. Fold the dough onto itself twice with 30 min in between. Then shape the dough on a floured surface. So I put down flour, added the dough, let it get covered in flour and folded it like an envelope. I let it rise again for 30 minutes. Before the oven I pressed the dough down a little to form a large rectangle. I also added water before the oven. 
Oven for 25 min at 450 on a preheated pizza stone. I let it cool all the way before cutting. Any ideas why this tunneling may be happening?
Thank you!