Sourdough Spreading Out in Oven - New Challenger Bread Pan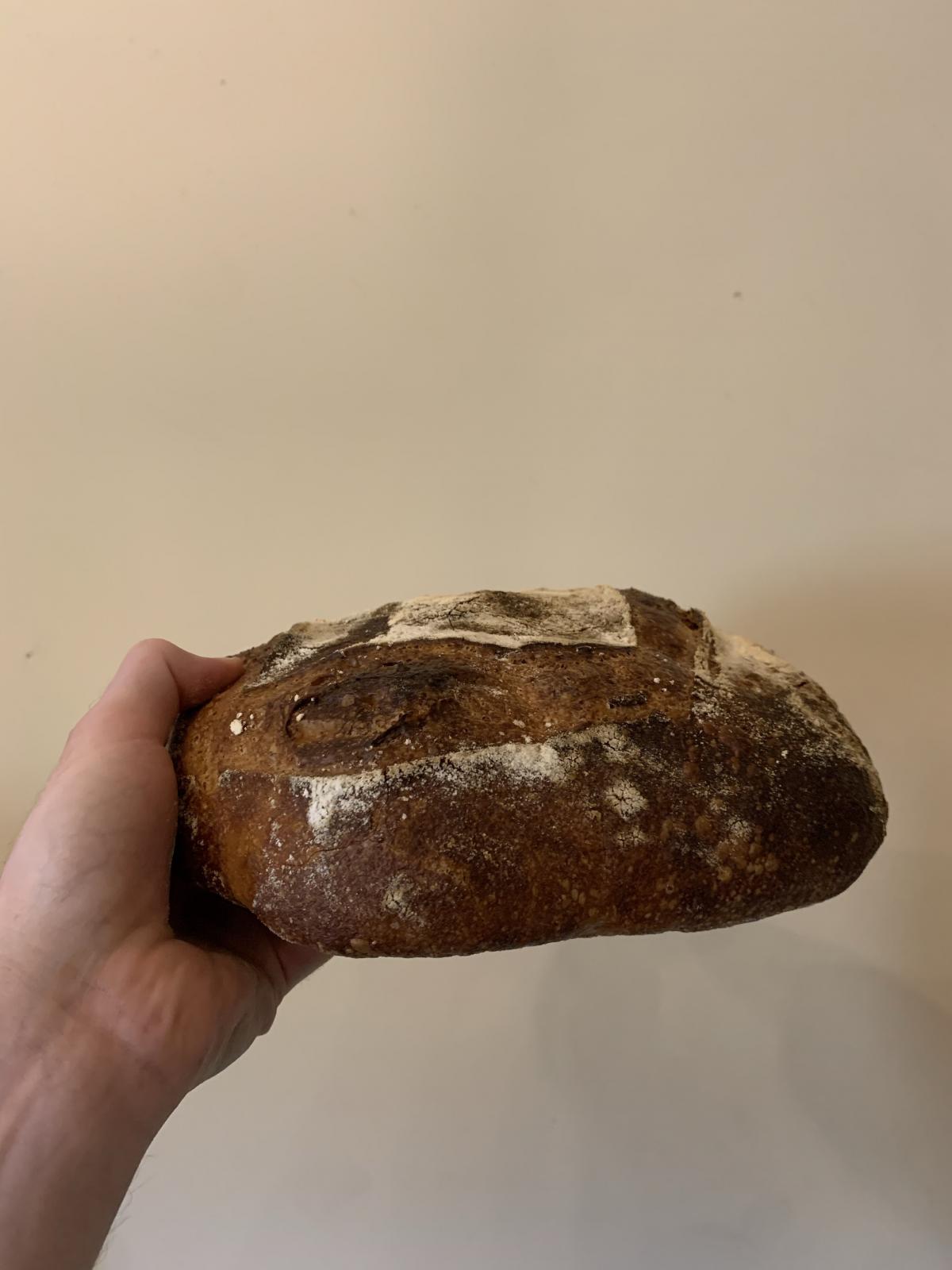 Hoping someone can help me with this problem I've been having! I've just bought myself the Challenger Bread Pan, and am having some mixed results. The dough seems to hold its shape when I transfer it to the pan, though it does spread slightly out when scored. I'm having no oven spring, although the scores do open up slightly. There's just no upward motion of the dough. The crumb is quite good, as is the crust, I'd just like to have a more open looking bread at the end. I thought at first that this might be because of overproofing, but I've significantly reduced the bulk fermentation time and am still having bad results - though the crumb has been much more open with the shorter BF. 
I follow the Tartine method, broadly speaking, with some added slapping and folding after incorporating the salt. Here's the recipe and process: 
70% Strong white bread flour; 20% Kamut flour; 10% Wholegrain flour; 20% leaven (at peak, about 6 hours); 2% Salt; at 70% Hydration. 
Process: (Pseudo)Autolyse, with leaven for 1 hour; add salt, and slap and fold for approx 10 minutes; BF for 3 hours at 81F (in a proofer), with a turn every 30 minutes. Preshape, 20 minutes rest, Final Shape and an overnight proof in the fridge; take out of fridge approx 30 minutes before bake, bake for 20 minutes with the lid on, and about 25 minutes with it off. 
Refer to the pictures...could it be because of bad shaping? I do try to add as much as tension as possible, without going too far of course. 
Any help is much appreciated!