Sourdough always has dense patch on the bottom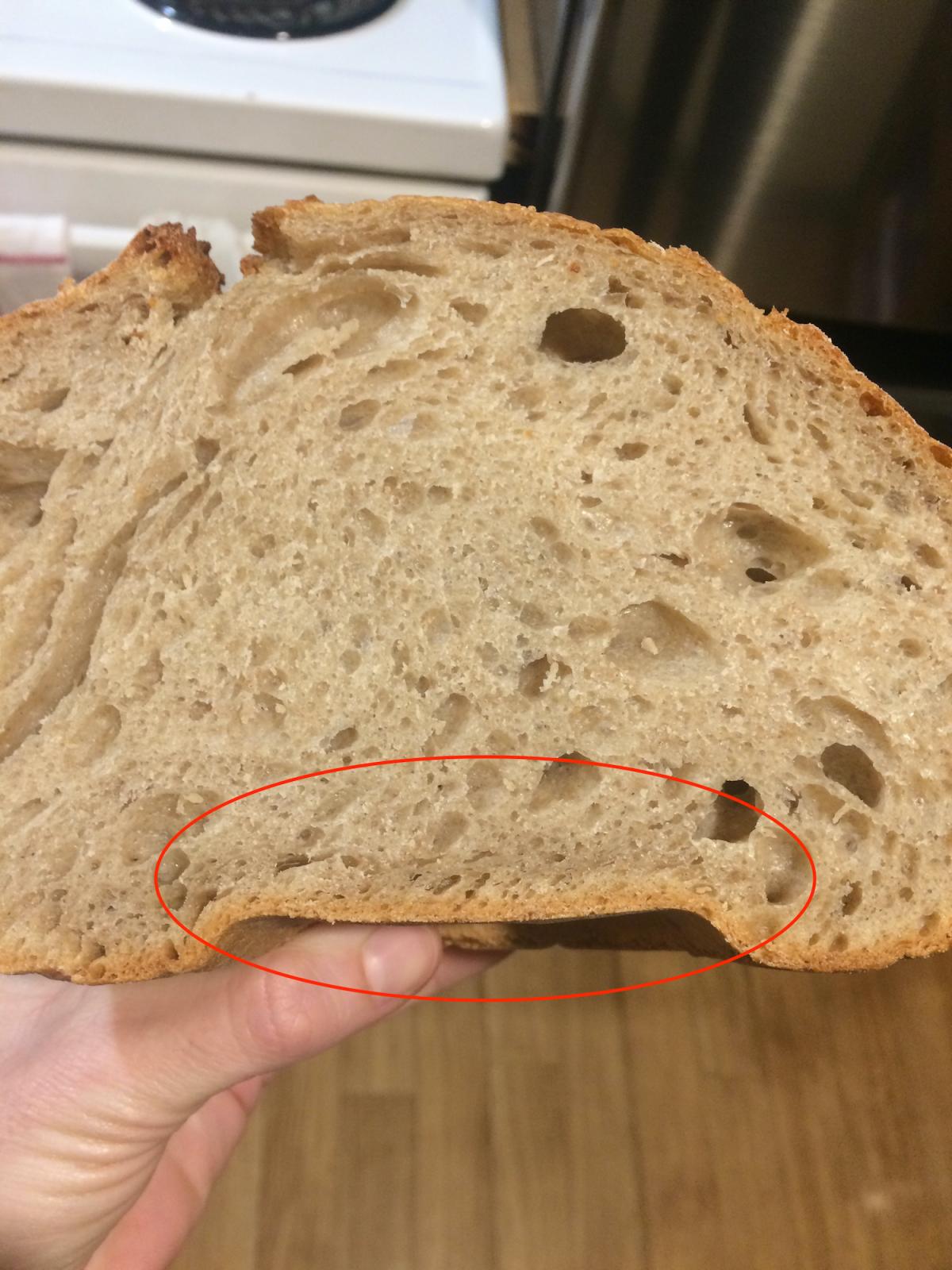 Hi everyone,
I always have this dense layer/patch at the bottom of my loaves and I can't figure out why or how to fix. Would really appreciate some help or suggestions!
I started with the Tartine years ago and that has slowly evolved into my own method. I generally get pretty good oven spring and a fairly even crumb. I've tried experimenting with the 'poke test' to test for over or under proofing but it's always the same: indent springs back slowly leaving a dent.
I bake in a clay lidded baker and flip the loaf upside down into it. The baker has a raised bit in the middle but would that really matter? I've had success once recently by increasing the heating up time by an extra 15 mins (45 total), but since then the same timing results in the dense layer again. I'm at a loss!
Thanks,
Erin