A TFL member sent me  a kind inquiry as to my welfare, since I hadn't posted any recent baking. Well, I am fine, thank you, except for some cabin fever. I feel great and not particularly vulnerable, considering my .... seniority. My hyper-prudent spouse is suppressing my daily urges to expose myself to nasty bugs, no doubt a good thing. <sigh>
I have been baking - probably a little more than usual, in fact. And I have tried a couple of new things. The photos are all from the past 3 weeks' baking.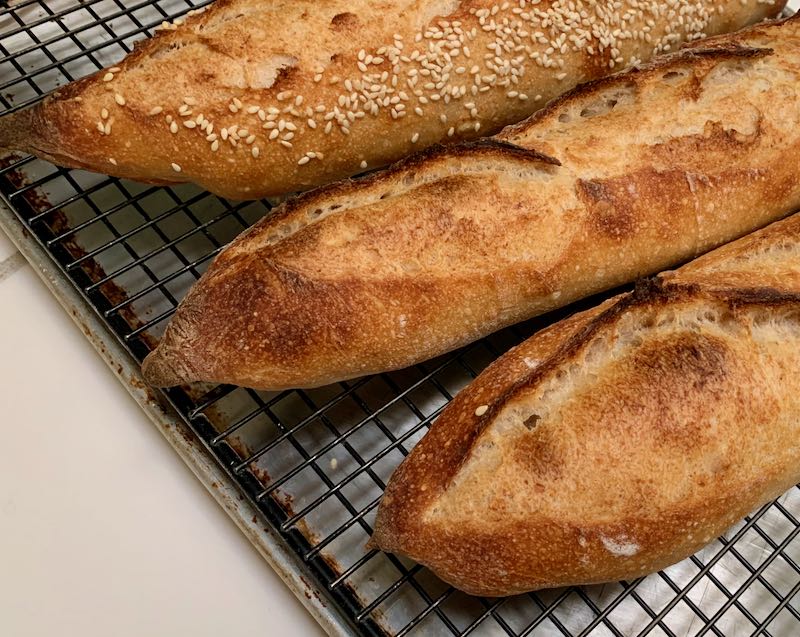 San Joaquin Sourdough Baguettes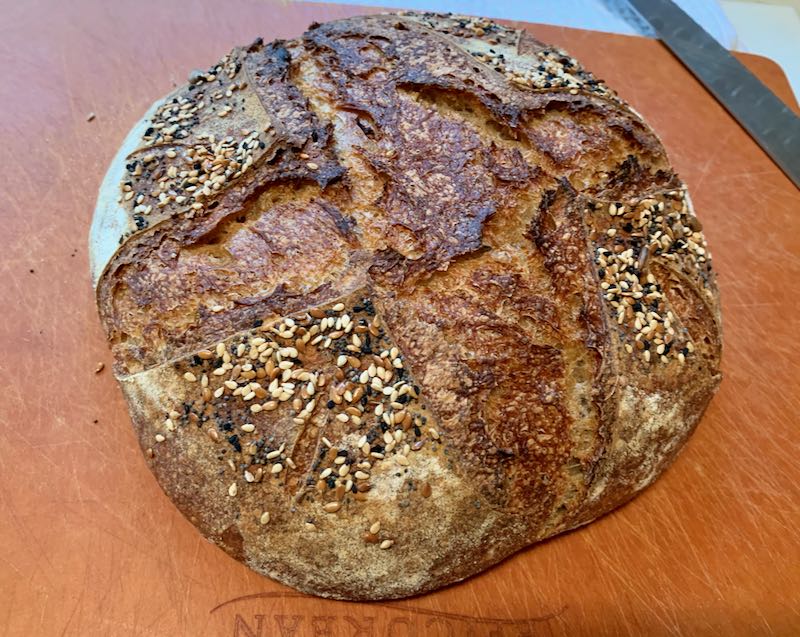 A multigrain sourdough with mixed seeds on the crust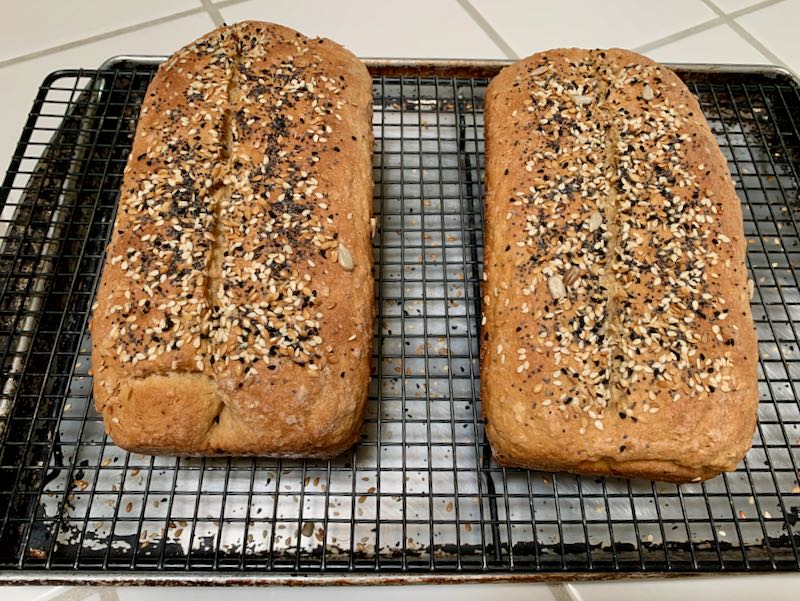 Peter Reinhart's 100% Whole Wheat Bread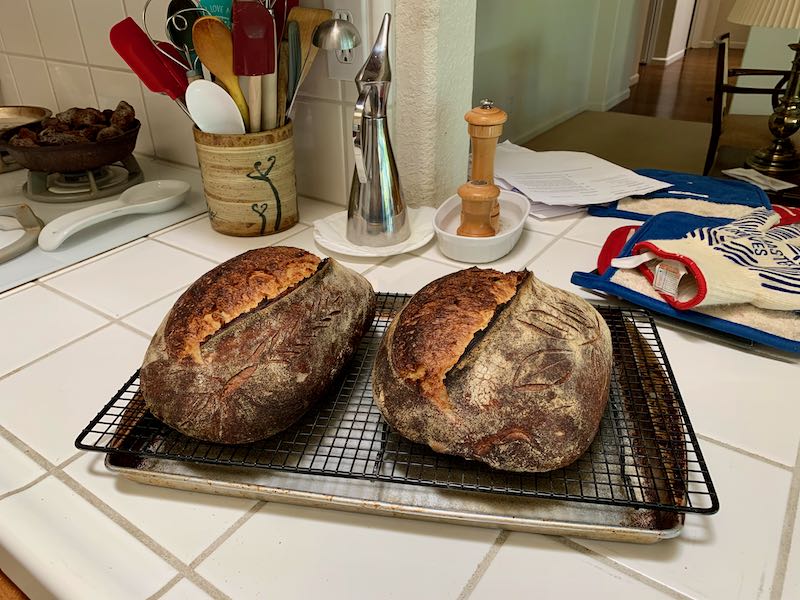 Ken Forkish's White Flour Warm-Spot Levain
I apologize for any concern engendered by my lack of posting here. I hope you will find today's contribution better latte than never.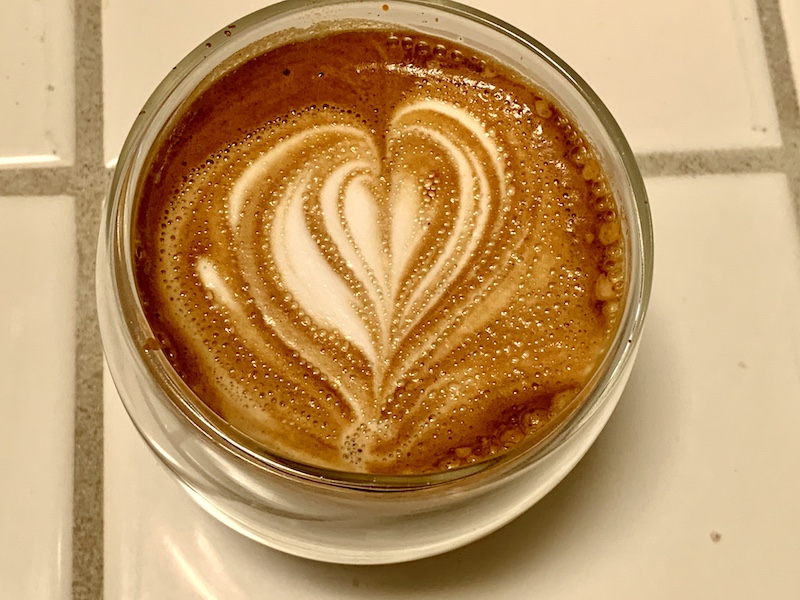 Happy baking, and stay safe and healthy!
David