100% Whole Grain Sourdough Help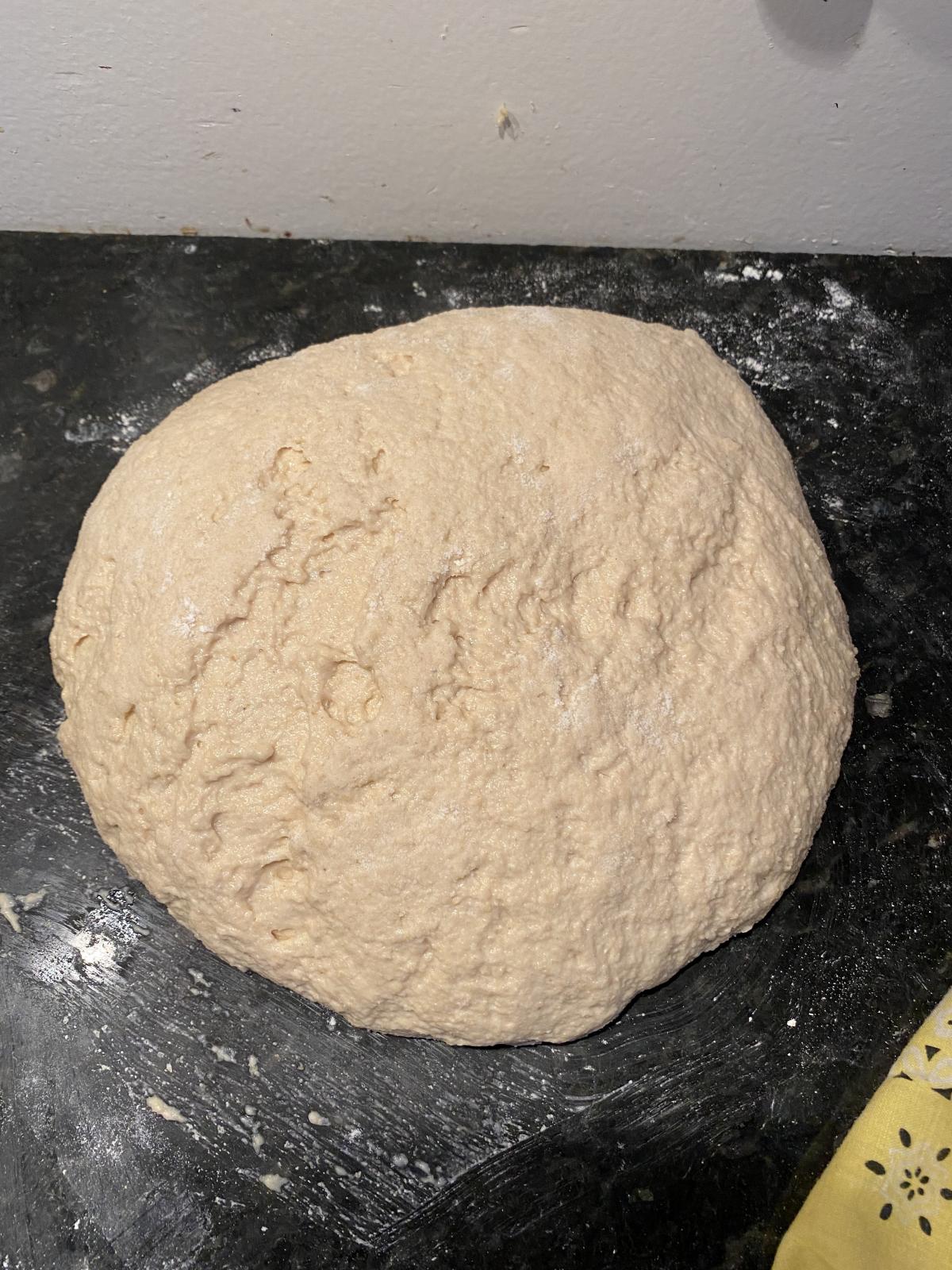 Super new to baking but pretty hellbent on only using whole grains. Been using locally milled, stone ground, white Sonora flour 86% hydration.  Getting all kinds of good rise on the bulk ferment and stretch and folds but it kinda starts to go south when I pre form the loaf (pictured) and let it bench rest. I've got the technique down (I think) but the dough breaks across the top. Am I working it too much or do I need to figure out how to get a stronger gluten structure?  
Then once I put it in the banneton and do the final proofing it doesn't hold up well when dumped into the dutch oven.  If I kinda un-gracefully pour it into my clay baker I can get a decent bake out of it and the loaf looks pretty good.  But I know that there is lots to improve here.  
Would love some thoughts. Cheers!