White Wheat & Full Grain Spelt Sourdough, no oven spring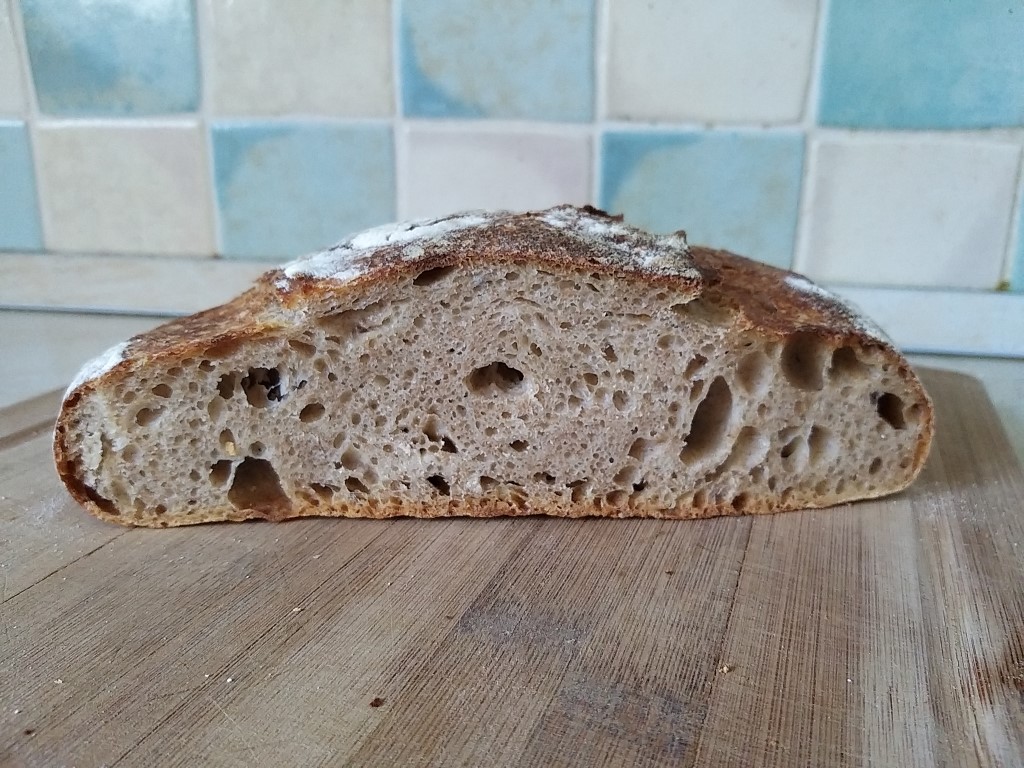 Over the last couple of weeks, I have managed to make a whole grain spelt sourdough starter and tried my hand at baking. (Novice.) I cannot get a good oven spring, though. Please help. 
I've tried the 1:2:3 method (making very small boules until I learn.):
100 g whole grain spelt starter (100 % hydration),
200 ml water,
300 g flour (of which 80 g whole wheat spelt and 220 strong white wheat)
4 g salt
Room temp: Between 21 C and 23 C (becomes warmer when I cook.)
Procedure:
Autolyse (5 h)
Add starter and 4 g salt 
Bulk ferment (5 h 30 min). Perform stretch and folds every 30 min until the dough passes the windowpane test - this time after the 4th stretch and fold.
Pre-shape
30 min bench rest
Final shape
Final proof (1 h)
When taken out of the proofing basket the dough flattened out. 
Score.
Bake covered at 260 C for 20 min (oven thoroughly preheated), uncovered at 230 C for 20 min.
The bread did rise a bit. The crust was lovely and the crumb was soft. However, it was very dense in the middle. The taste was mild, which is the way we like it (small children...).
I am thinking: Less water? A bit longer final proof? Shaping? Less spelt flour (I really do wish to keep it in the recipe, though. The taste is great.) Maybe starter needs to grow stronger (born on 26.3.2020)? Temperature fluctuations (between 21 C - 23 C)?
Thank you for your opinion. 
Jana