Poilane-Style Miche (from BBA)
This is such a fun bread to make, and in contrast to loaves that weigh a pound or two, this one weighed in at 1886 grams (~ 4.16 pounds).  It is from The Bread Baker's Apprentice (by Reinhart), and for those who have the book you will likely recognize the loaf as the one in the cover photo.
Made with half bread flour and half whole wheat, this bread has a great flavor, a somewhat tight but not dense crumb, and a superbly thin and tangy crust.  I enjoy this bread by itself or toasted with butter or jam.  I gave a friend a loaf a few weeks ago, and he said they were using it for French toast.  A truly versatile bread, and it will last several days.
If you are looking for a break from whatever your usual bread might be, consider this one.
Another view from an angle.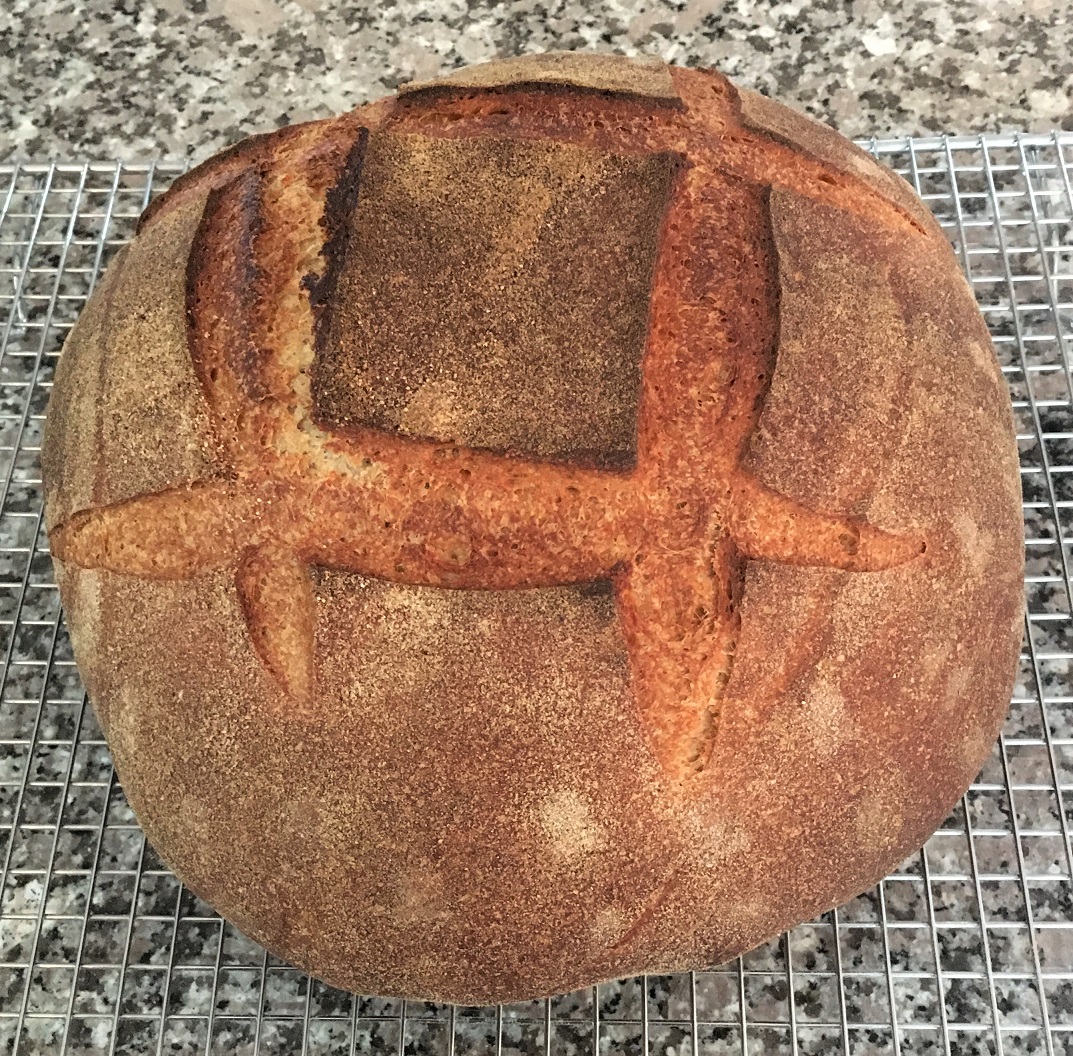 And the crumb.
Happy baking -- and stay healthy.