Pullman Loaf - Chalky Taste and Dense Bottom Layer
Hi everyone!
I recently started baking as an outlet to my stressful days :).  I was wondering if you could help me with a few issues and questions I have.
My current goal is to obtain a very soft, fluffy, semi-chewy bread.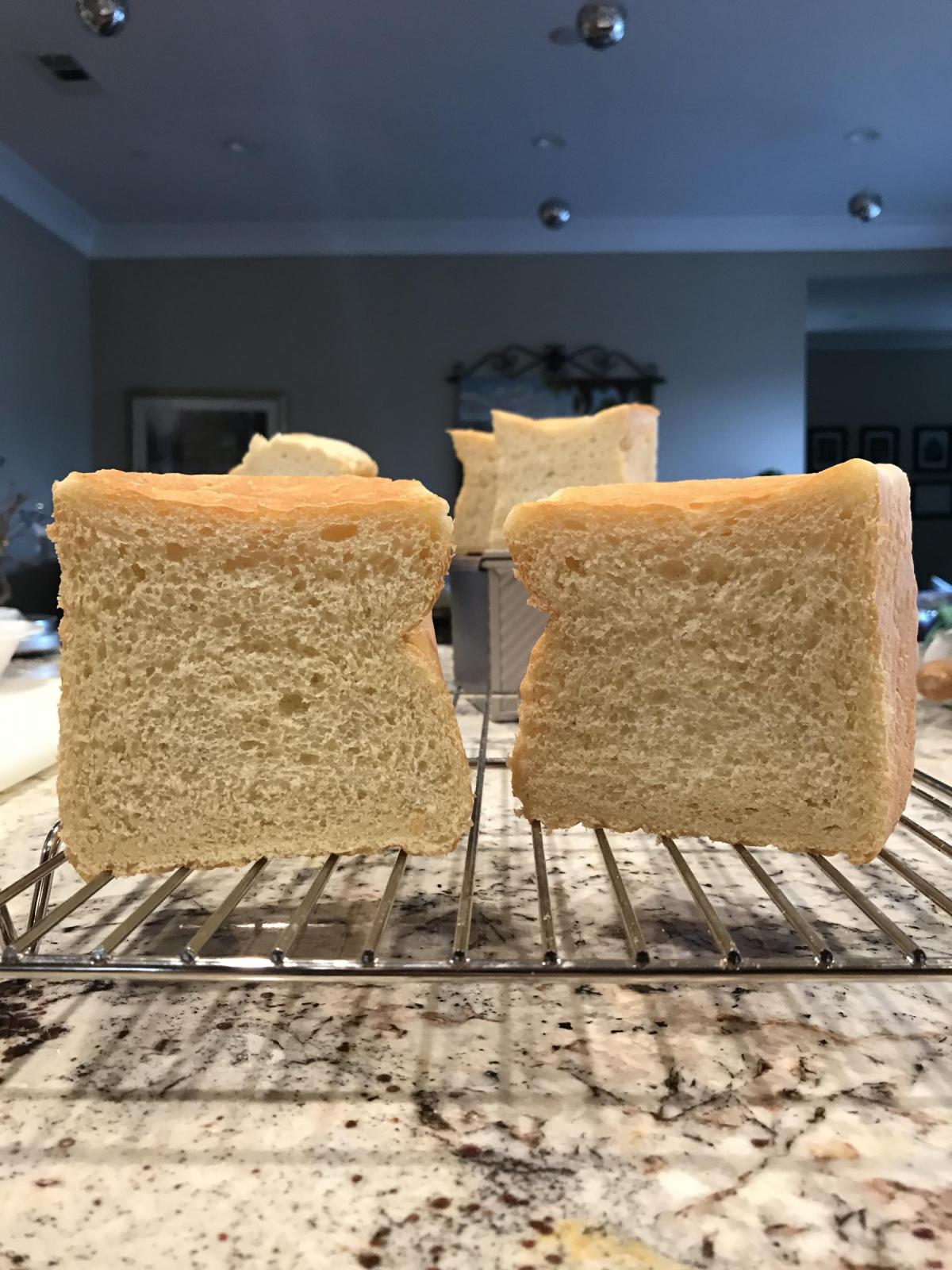 Ingredients -
The loaf attached was made using AP flower (didn't want so much chew) and 70% hydration using whole milk, with the addition of butter, sugar, salt, and dry active yeast.
Process-
I made sure to knead thoroughly to mix and develop the dough.  I let the loaf proof twice for about 1.5 and 1 hour respectively.  I pulled out the loaf once the internal temperature reached 195-200F. Then I let it rest overnight before I cut and tried the bread.
Challenges/Issues Faced -
There is a chalkiness or floury-ness once I started chewing.
There's a dense small layer at the bottom of the loaf.
Questions -
With regards to issue 1, I was wondering, is the chalkiness coming from an under cooked loaf? If so, is internal temperature not a reliable indicator of a finished loaf? 
With regards to issue 2, I've been reading that it could possibly be under-proofing, over-proofing, or just heavy handed handling of the dough.  I can't seem to figure it out, as this dense bottom layer issue will happen randomly every once in a while.
I've included a closer shot of the bread.  Sorry for the bite that I chomped off :).  Also, it should be noted that the bottom is the top in the picture.
Any help would be greatly appreciated!
Thanks,
Bu