January 16, 2020 - 10:10am
I had the day off yesterday, and decided it would be a good day for baking! I even got a new scale, and was very excited to try it out!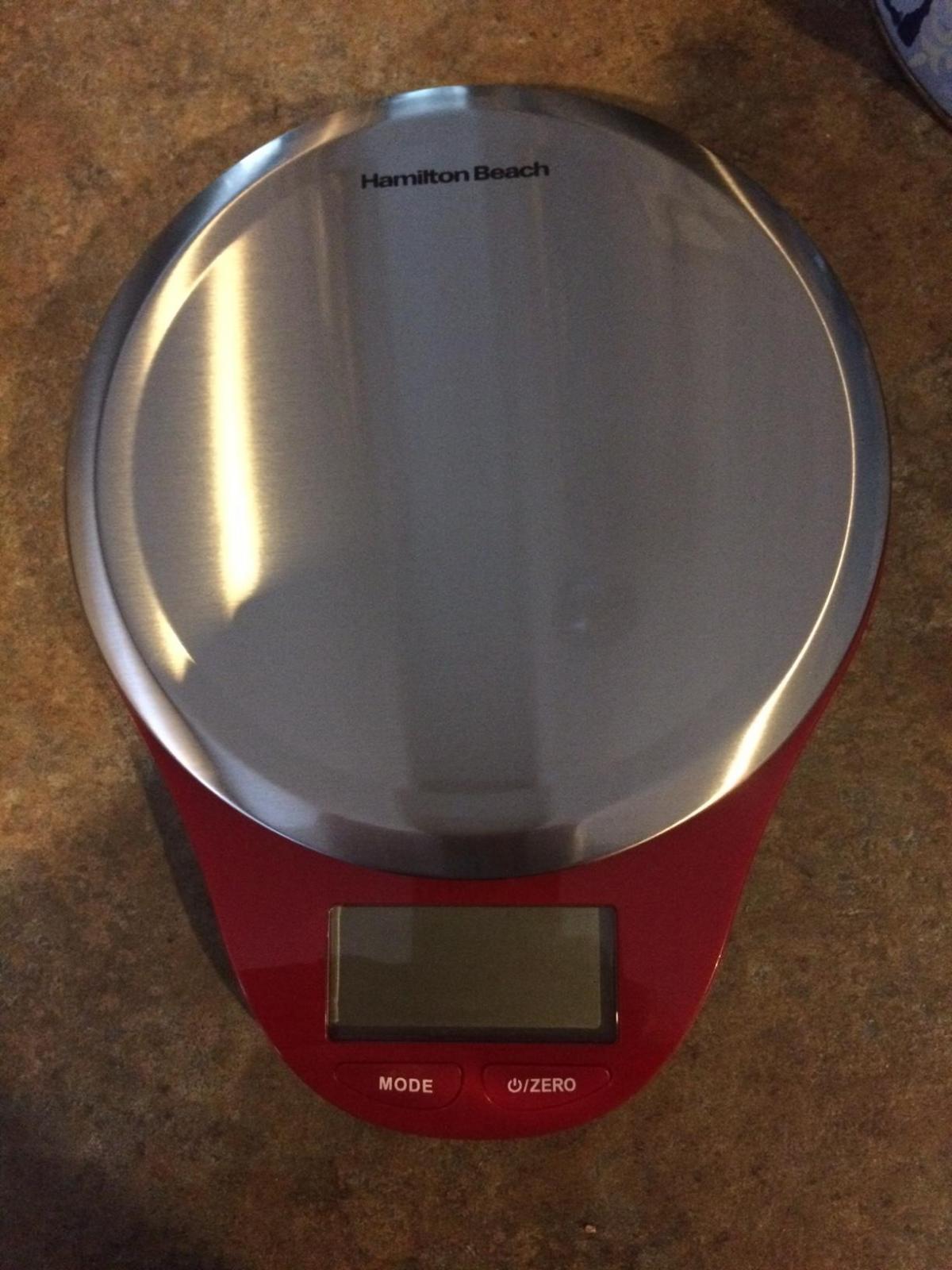 I decided to try out the basic recipe listed on the site here. I was hoping it would yield a decent loaf that I could then add to in the future for more variety.
Ingredients:
3 cups flour
2 teaspoons salt
2 teaspoons yeast
1 1/8 cup water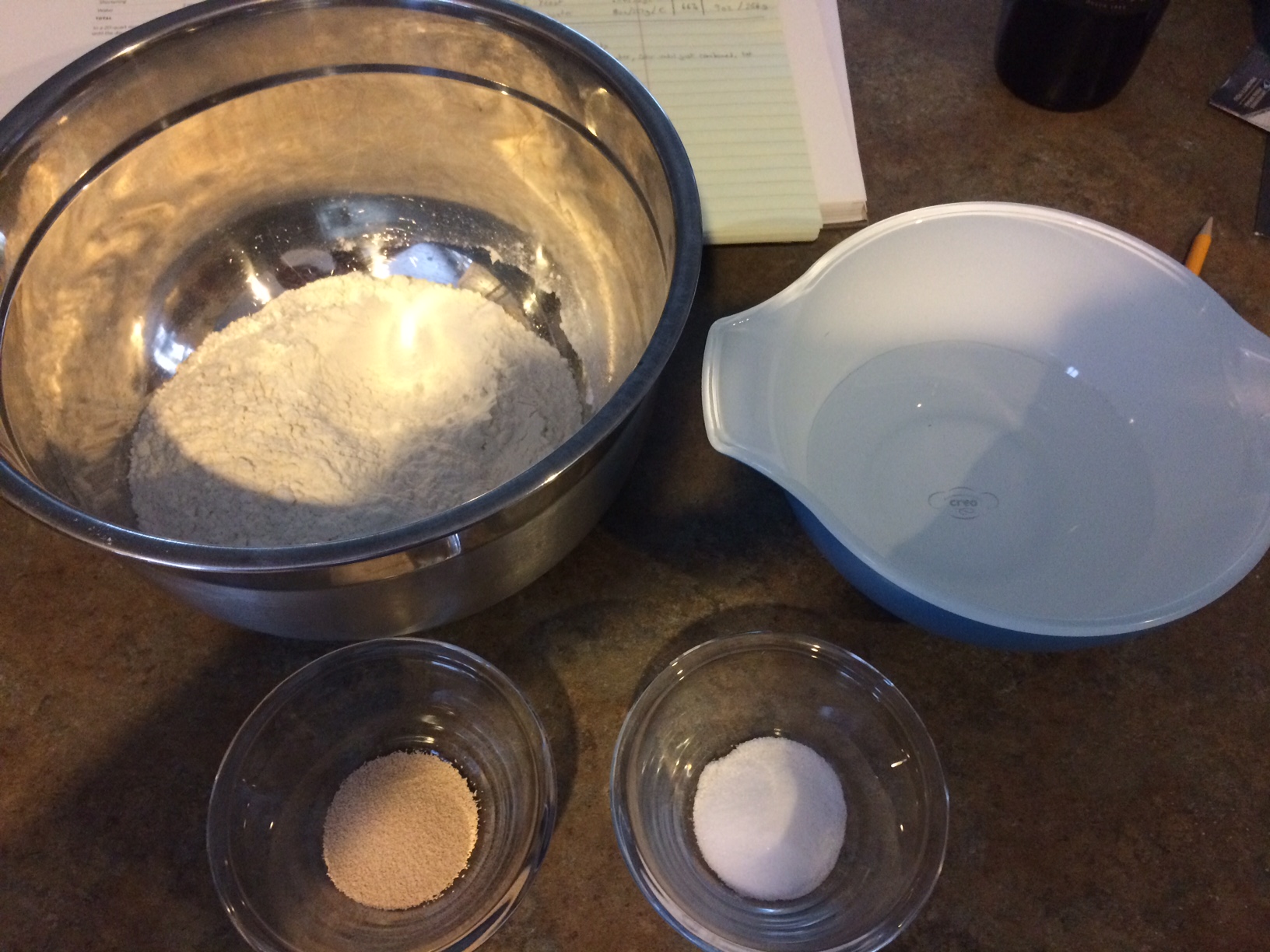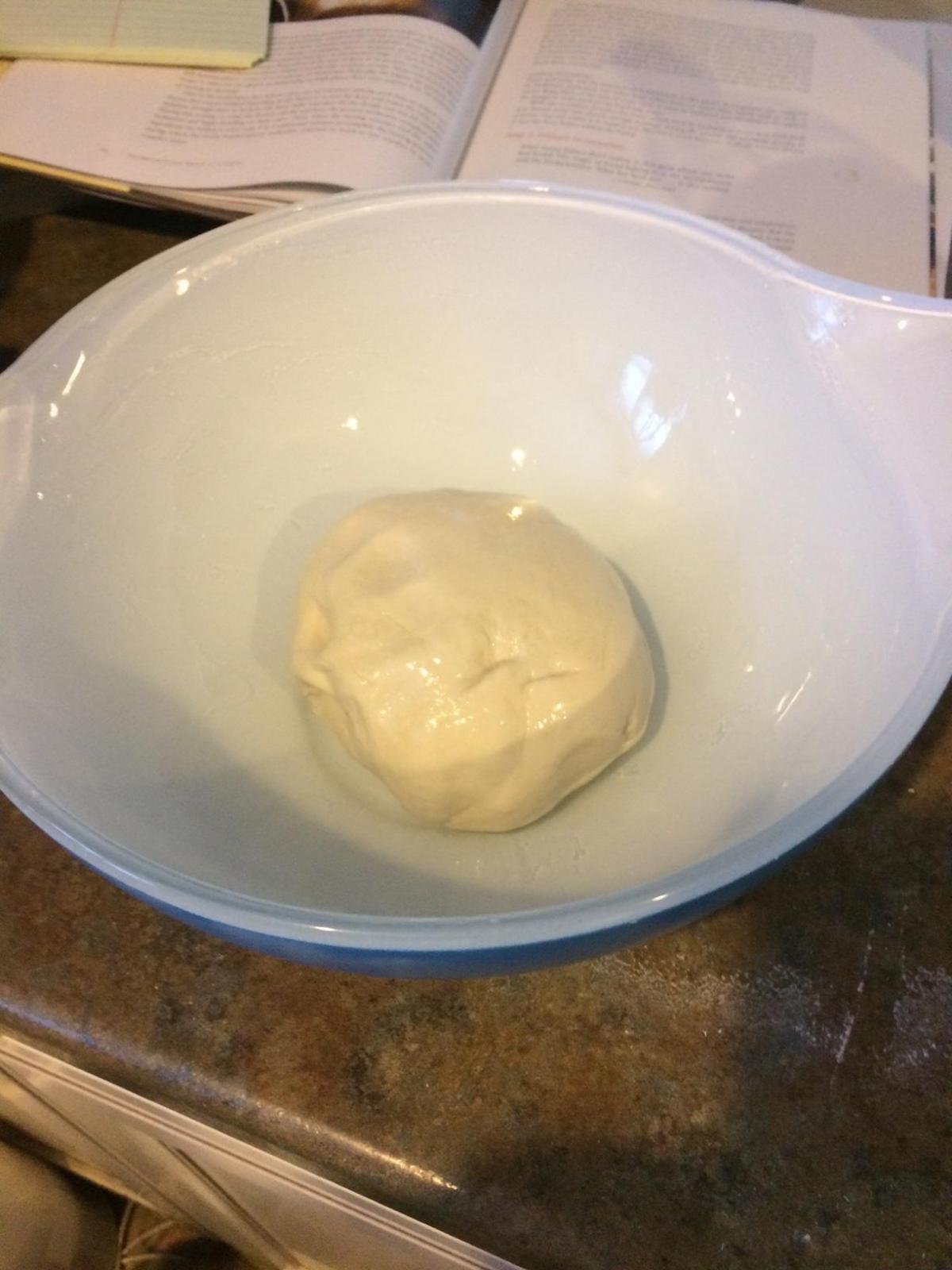 Mixed the flour and water first, and let it sit for about 10 minutes. Added the other ingredients, and kneaded for about 10 minutes, then set it to rise for about 90 minutes.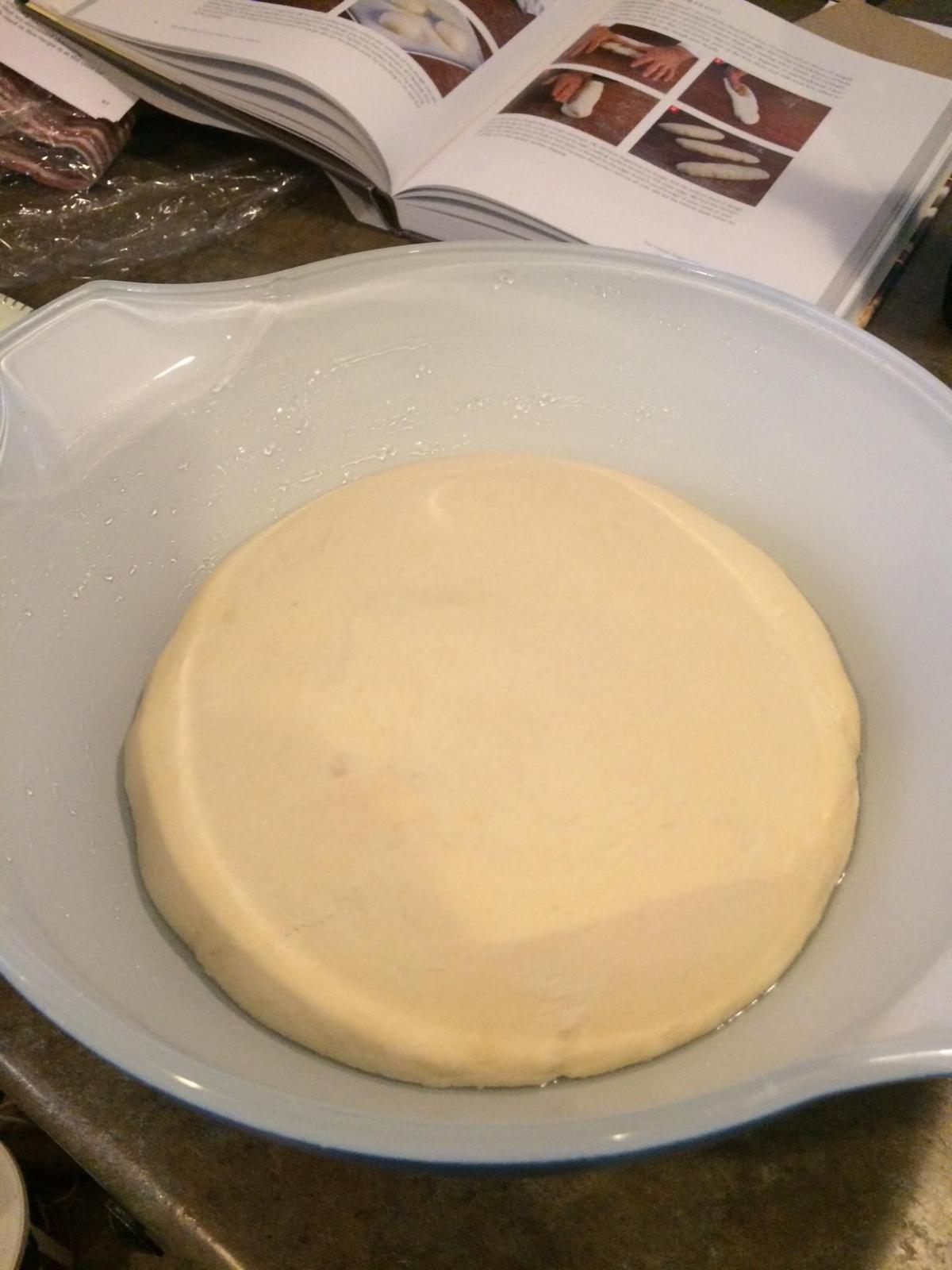 Got pretty good rise out of this, and didn't have to do much shaping, but I think I may have punched down a bit too much (check later photos).
The second rise went well, but the dough lost a lot of volume when I scored it. It puffed up well in the oven, though. I preheated to 450, and had a small pan for water heating with it. When I put the dough in, I added about 2 cups of water to the pan to steam it, then dropped the temperature to 375.
The end result: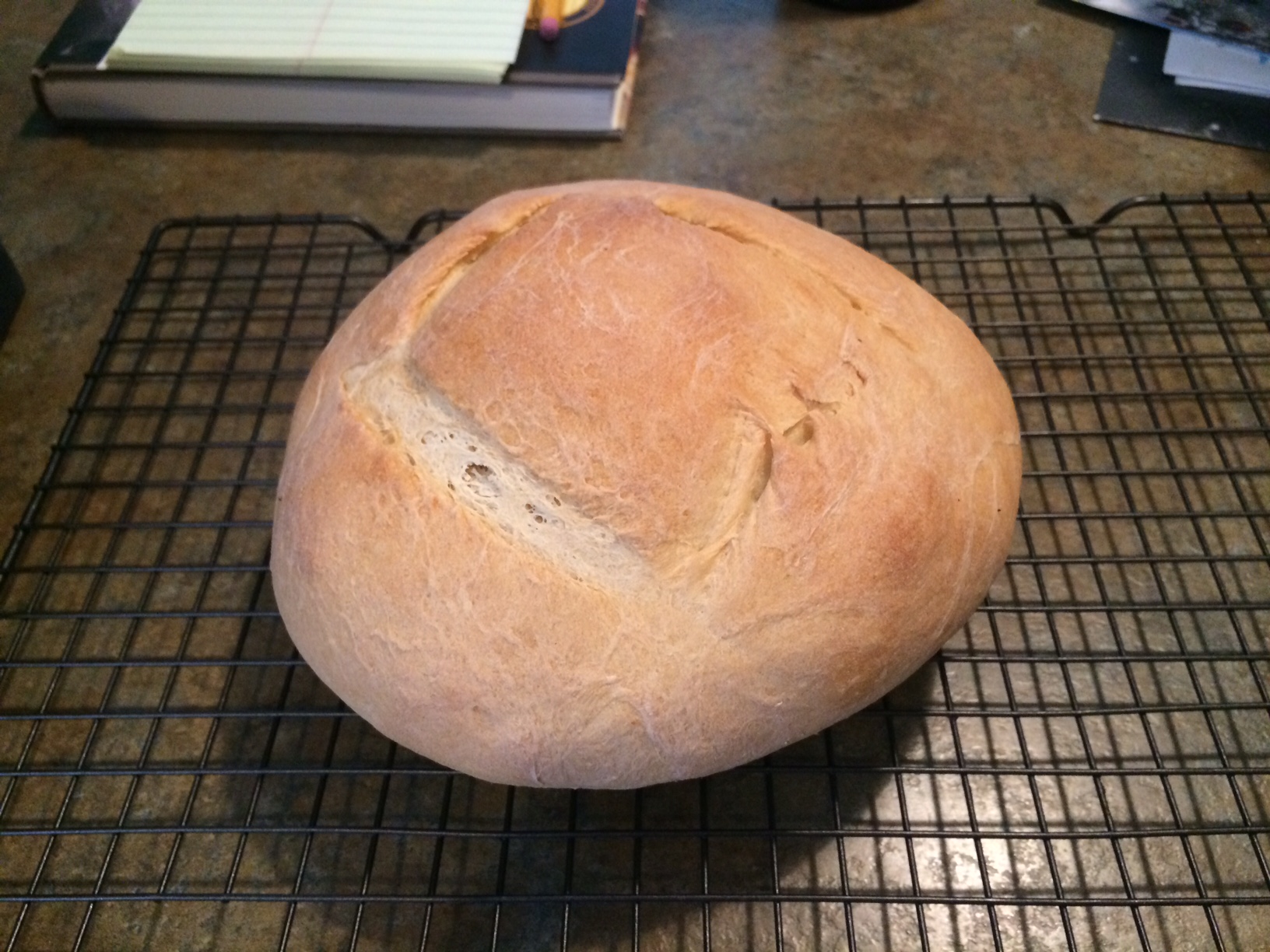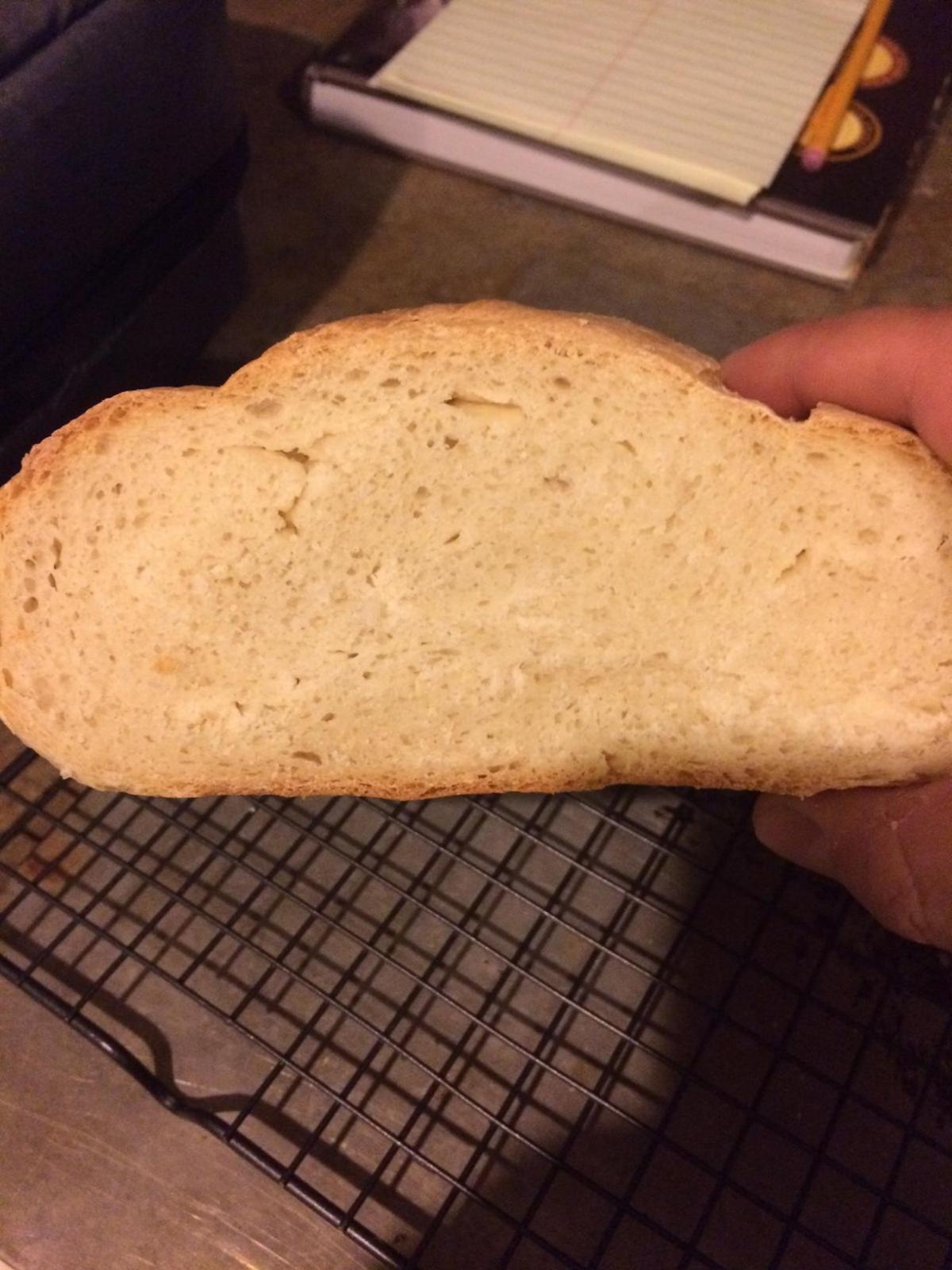 Overall, this was a fairly easy process. However, there were some issues with the final loaf, and I'm not sure how to correct them for the future.
1. While the crust was good and the crumb seemed alright at first cut (see above). The flavor, however, was quite salty. Not sure if this was due to the salt content at the start, or some problem with the yeast.
2. I noticed that there was a lot of inconsistency in the crumb after making a few more cuts.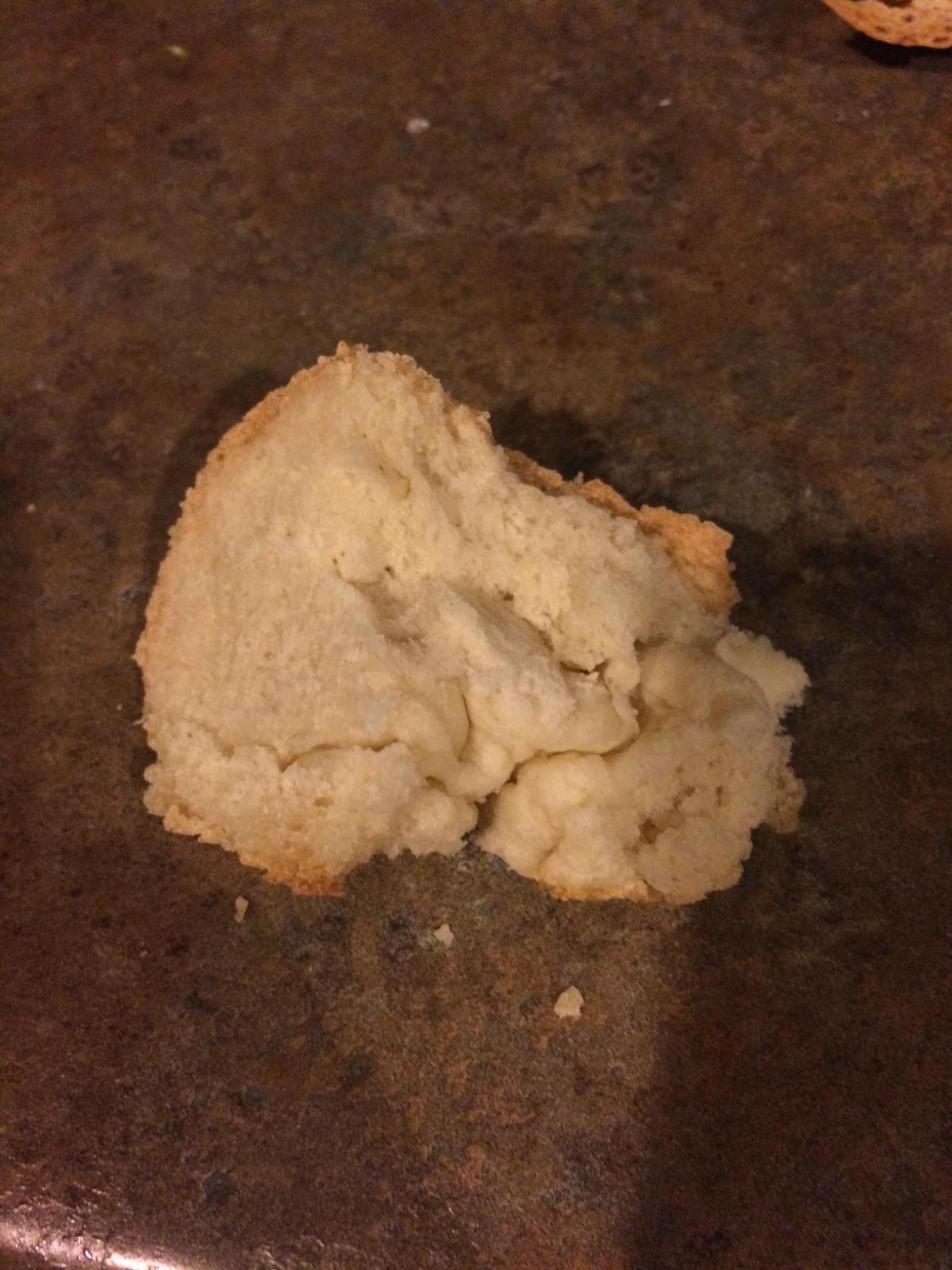 Most of the loaf appears to have baked normally, but there are sections like this that appear underbaked. I'm thinking about baking at a higher temperature next time to see if that fixes the issue. It may be that the boule shape made it so that the temperature wasn't high enough to properly bake the inside.
So, overall, not the outcome I was hoping for, but not terrible either. I'm going to try a bit less salt next time, more careful handling/scoring at the end of the process before baking, and baking at a higher temperature to see how that impacts the results.
If anyone has any insights or recommendations, I would be grateful for some guidance. 
Until next time, Bake On!