January 13, 2020 - 12:52am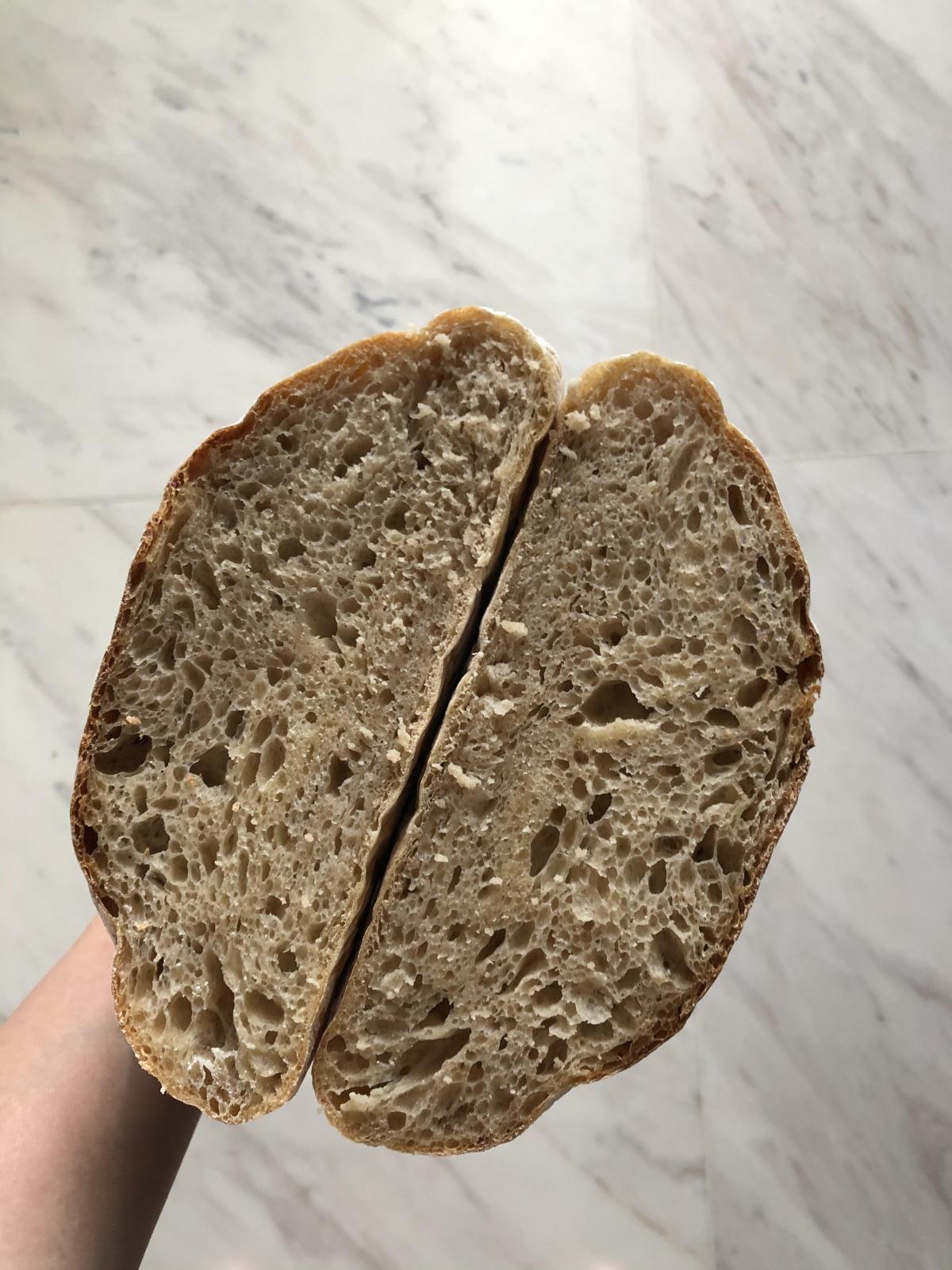 Hi everyone! I've lurked on this site for a while now and really appreciate how helpful people are so I thought I would write a post to get a little advice on my own. 


I made my first sourdough loaf with my three month old starter last week. It was a 72% hydration loaf (60g starter, 300g flour (plain flour & ww), 210g water & 6g salt). I split the recipe up over two days - did one coil fold and bulk fermented it in the fridge overnight; the next morning I did two coil foils at 30 minute intervals and continued the bulk fermentation on my countertop (room temperature here is around 28 degrees) for 3 hours. The dough was light and airy with lots of big bubbles on the top. 


I then shaped it and did the final proof. It seemed to be ready after an hour using the finger poke test as it sprung back quite quickly and left an indent so I put it in the oven in a preheated Dutch oven. 


Based on the crumb, would I be right to conclude that my dough was underproofed or are there any other factors at play? Would definitely love to get any advice on how I can improve my next loaf. Thank you!