December 30, 2019 - 8:51am
What went wrong with this bread?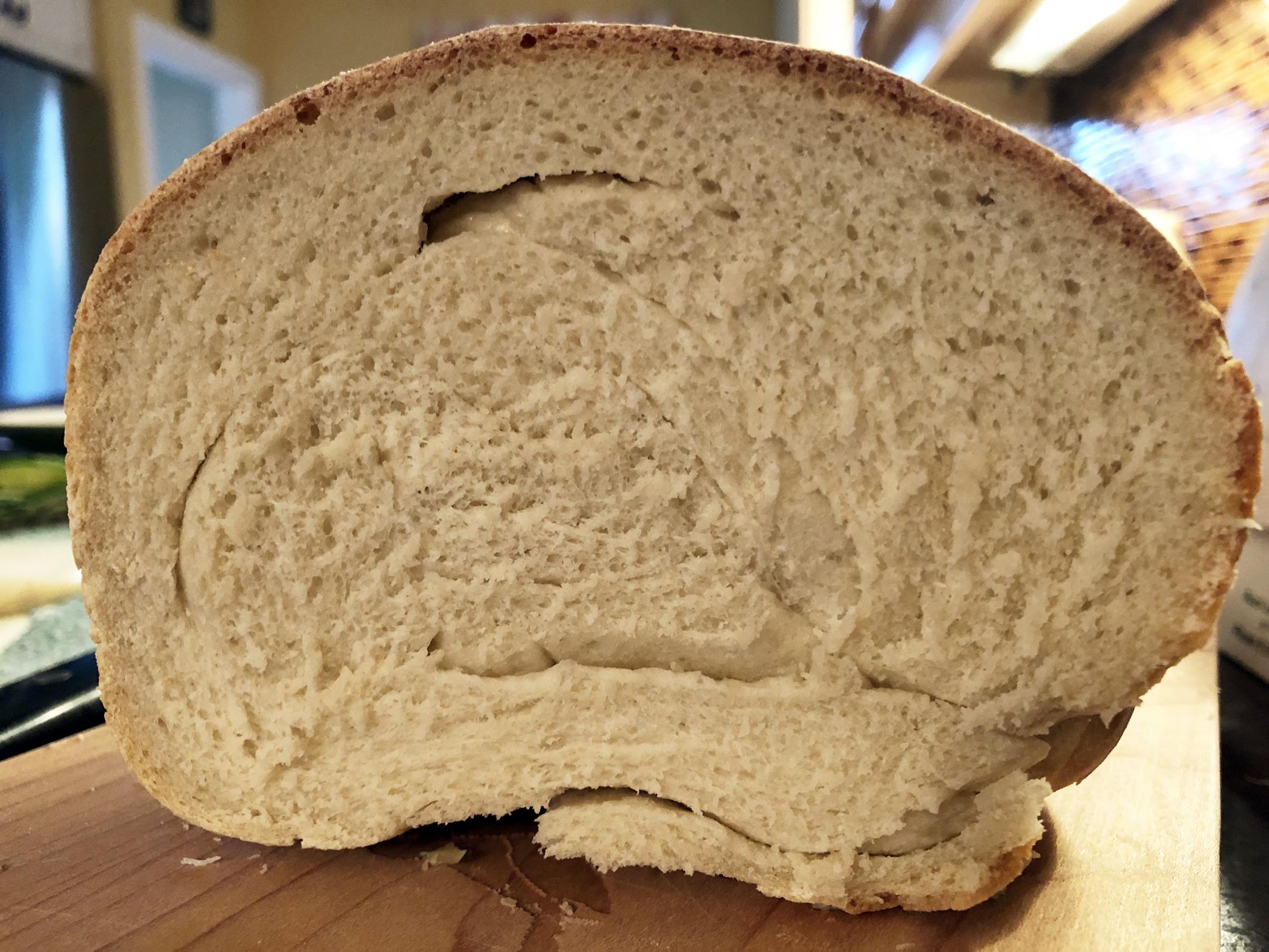 Hi everyone,
This was my first attempt making a bread with dry active yeast, as opposed to the regular sourdough recipes I've made successfully.
I used this recipe from KA Flour: https://www.kingarthurflour.com/recipes/rustic-sourdough-bread-recipe
Despite kneading the dough for a good 20 minutes, I couldn't seem to get my dough ball to look quite like that in the photos. It did have some bounce-back, but felt still rather dry and stiff.
I let the dough sit for about 2 hours, before covering it and letting it rise for a little over an hour.
Just wondering how to explain the tight crumb and the fact that you can still see the folds from my attempt to shape into a nicer ball.
Thanks, all!