December 8, 2019 - 3:14pm
This weekend's breads 12/8/2019
One of my TFL friends expressed concern that I had not posted for awhile. I can reassure him and you all that I am well and baking as much as ever. The thing is I have settled on a few favorite breads (if "a few" is less than ten), and I have already posted about all of them at least once. 
This weekend I baked something old and something new, so I have an excuse to report that to which I have been up.
Yesterday, I tried a new baguette recipe. For many years, I have used my San Joaquin Sourdough recipe for baguettes. And I can hardly remember the last time I baked "white bread." But the second edition of Jeff Hamelman's "Bread" has a recipe for "Sourdough Baguettes" I have been curious to try. So yesterday I did.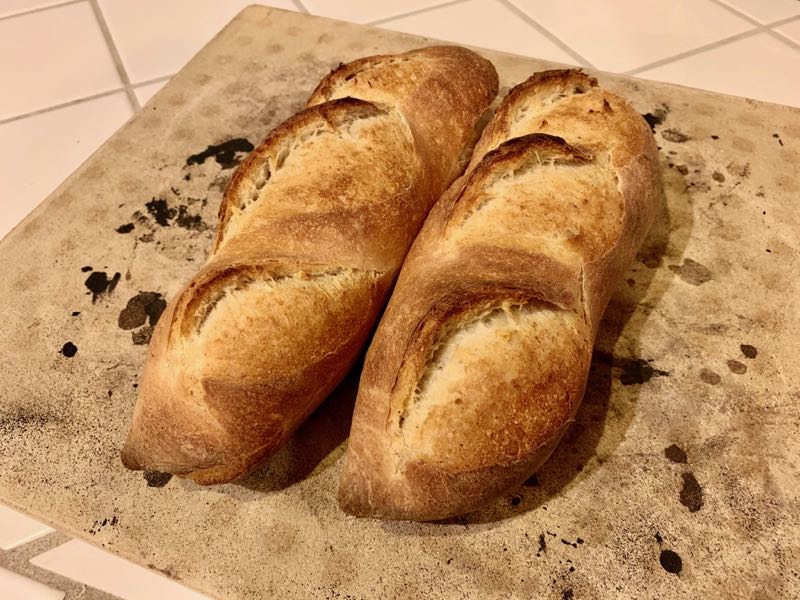 This is an all white flour bread that is yeasted, but it has the addition of some liquid levain. The result is a good traditional baguette in every respect with an added flavor tone of mostly lactic acid tanginess. I made half a recipe using left over liquid starter which I had fed a couple days before. I froze one of the loaves. I think I made pretty good use of the other.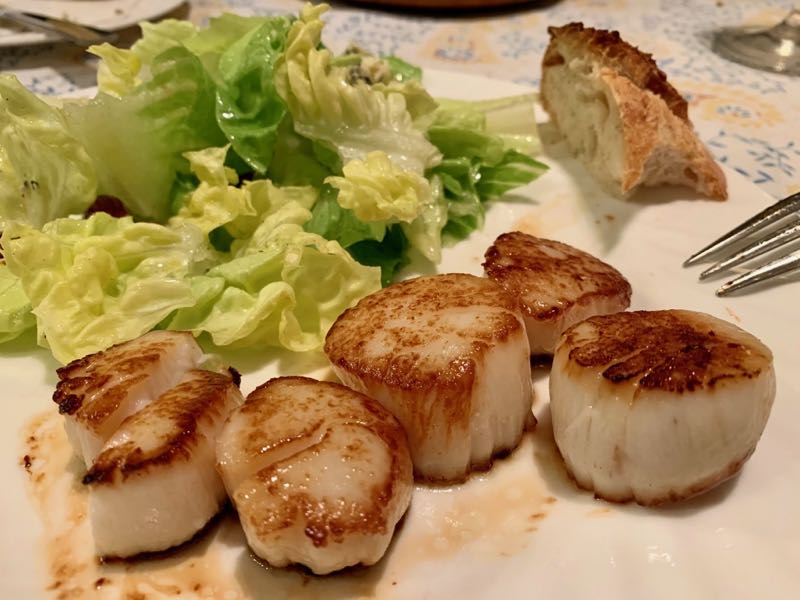 For dinner: Sautéed scallops and a butter lettuce salad.  Delicious with baguette and an Anderson Valley Chardonnay from Navarro Vineyards.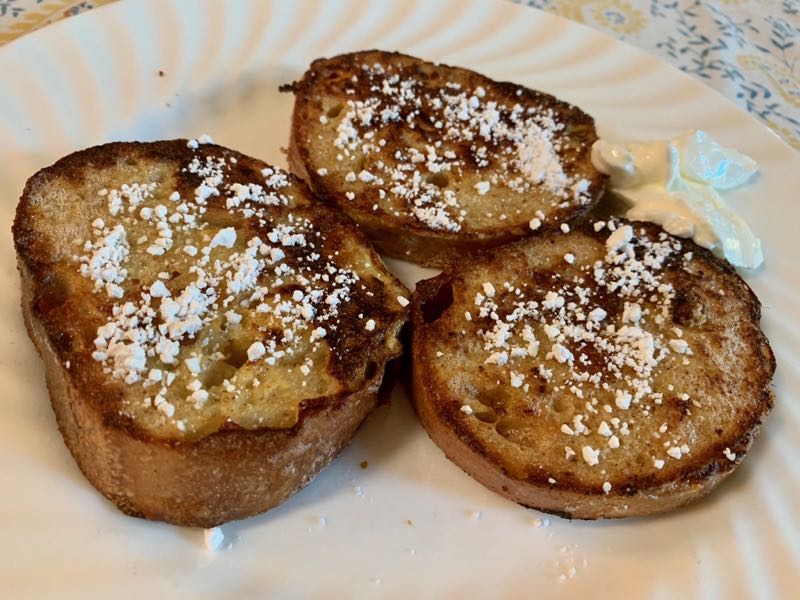 For Breakfast, French Toast with powdered sugar and sour cream. I know that's different, but it's the way my family ate it when I was a kid.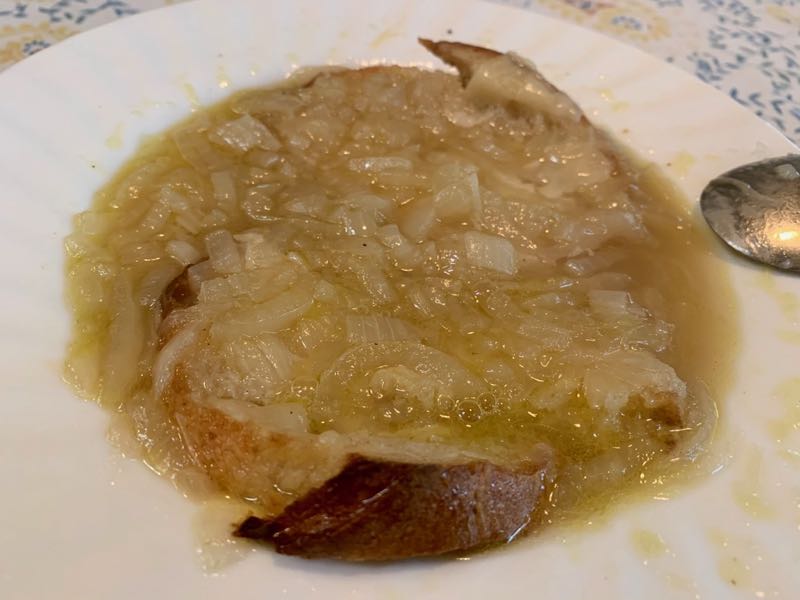 For lunch, Onion soup with croutons and cheese.
We are going to a pot luck tonight for dinner, so I baked a couple loaves of multigrain sourdough bread today. (One for the potluck. One for a neighbor.)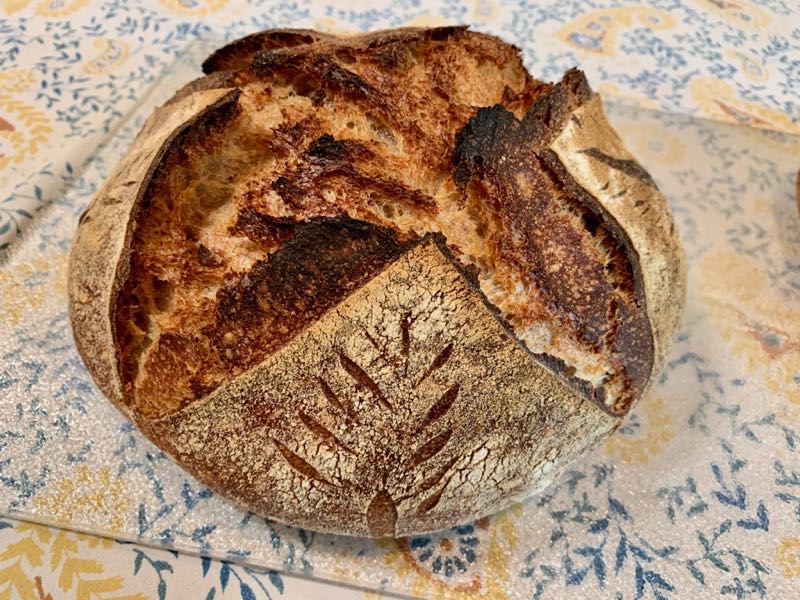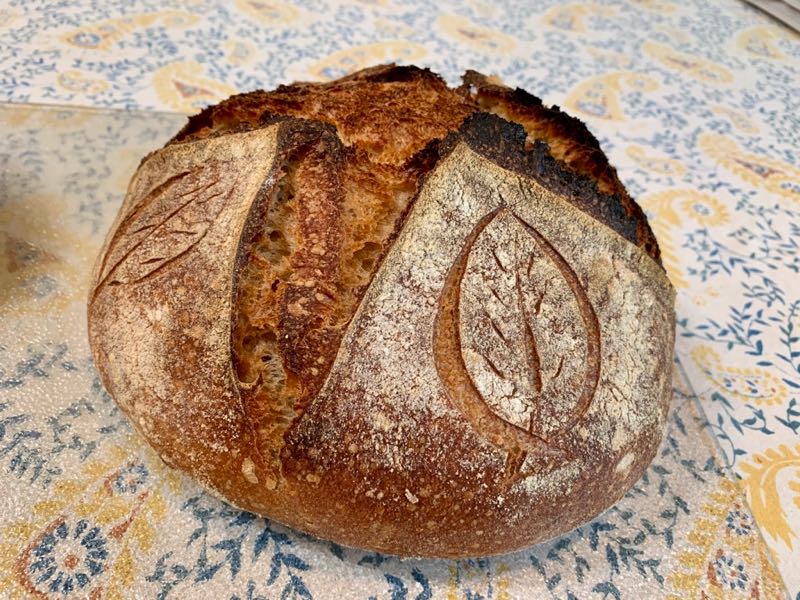 I hope you all are having a happy and delicious holiday season!
Happy baking!
David