November 22, 2019 - 4:17pm
American oven! (gonna mess up my mind.. i think)
Fellow bakers, I am in dire need of your wisdom (dear moderators, if this post is in the wrong forum - please move it)
The gist: I produce good bread at home in Sweden but here in the U.S. I rather seem to be producing american footballs. I think it is the oven that give me trouble, it vents too quick so no chance to keep the steam. I am thinking about covering the vent - any experiences out there anyone want to share? Or could it be me making the assumption that the 1/4" standard Baking Steele should do deliver enough heat to a couple of loaves - when it doesn't? Or is there something else missing in the equation.
Long version follows: I moved to DC from Sweden (due to the missus new job), cultured a starter and bought a Baking Steel right away. Not only due to the depressing bread situation in the US capital but most because I bake myself, have so been doing for years and enjoy both the handicraft as well as the outcome (unfortunately no income, only input)
So, I bought a selection of bread flours (King Arthur, Gold medal something, and whatever I found at the local Safe Way) and while the starter got stronger and developed the right characteristics I perfected pizza (make 96h pizza dough, set the oven for pyrolytic - and Bobs Artisan is your uncle!). And then it was time - for bread.
After I had been crying for a couple of weeks when exploring the bread counters in the neighborhood (either due to lack of quality, crazy prizes, or both - DC, remember) I started off with my standard, go to, basic, run of the mill, 70% hydrated - loaf.
1 kg (~2.2 lbs) of bread flour (BRM Artisan tasted and behaved OK in the try outs), 700g  (~1.5 lbs) filtered water (DC...), 200g (~.44 lbs) alive and kickin' levain/sponge/starter whatever you want to call it, 22g (~.77 ounce) salt. Straight forward as you can see, dough come out as expected, ~3h proofing, ~8h fridge, on the pizza shovel, score, onto baking steel that had been preheated 1h 550f. So far so good.
First mistake. Do it like a Swede - half a cup of boiling-ish water on the bottom of the oven for steam. And two drops on the American glass and, well, the glass became kind of crumbly... Bread came out a disaster to no surprise of anyone.
A few days later - a new glass in place and homework done (Thank you TFL). Lava rocks in oven pan, preheated from t-1h. Dough on steel, water on rocks and sauna is a fact - lava rocks are a great invention! Wait for oven spring, not 10 minutes like at home, by 15 something start to happen, by 20 the loaves have turned into american foot balls, oven is vented with no trace of sauna (!) and set for 440f and another 25 mins. Edible but far from what it should be.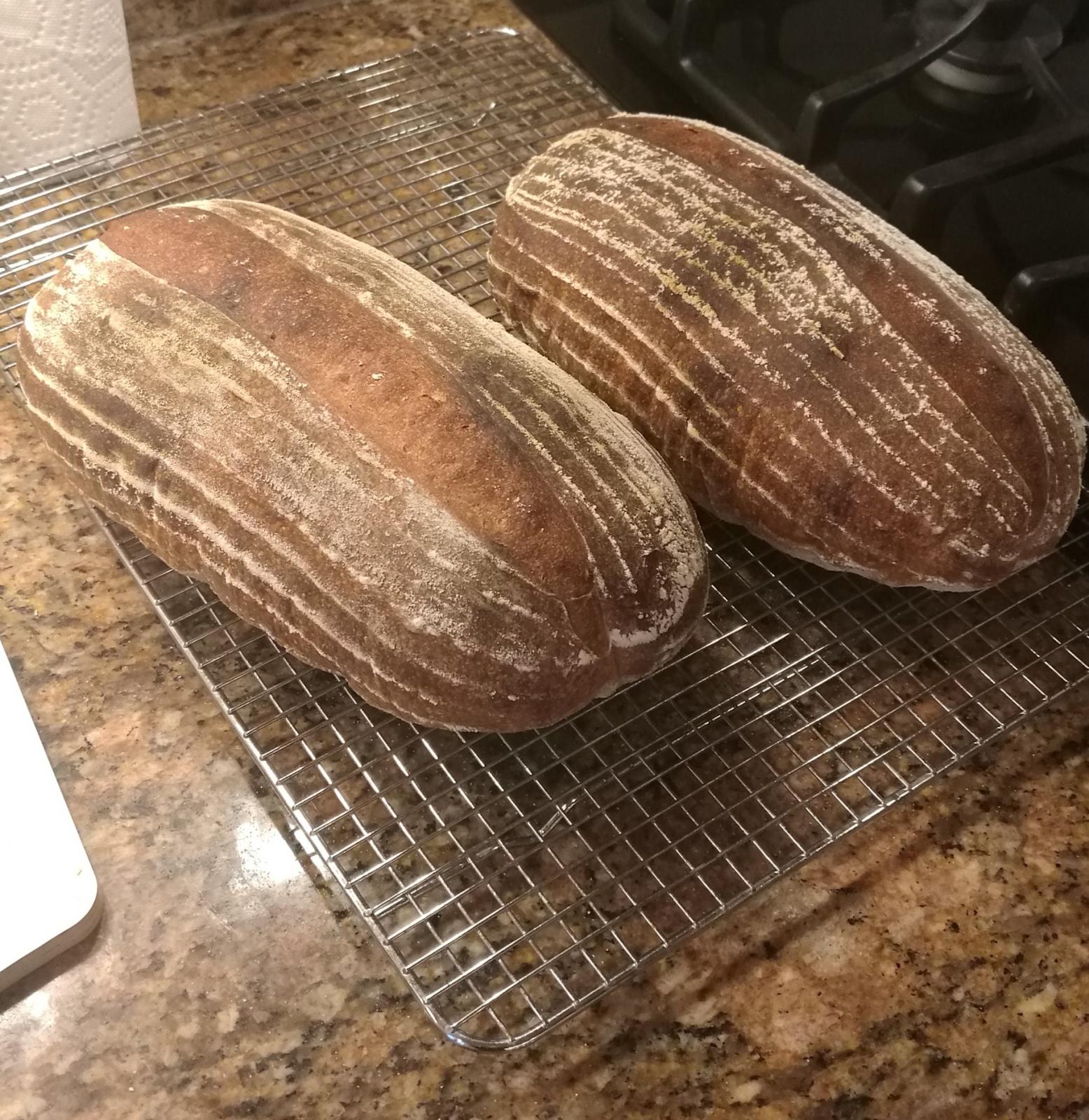 This is the story more or less, time and time again. I try to avoid blaming the gear so I experimented with different levels of hydration (up to 75%), upped the hot water to ~1-1/4 cup (3dl), tweaked temperatures, found out about the towel trick to accompany the sauna steamer for continuous steam, but alas - I find myself at a loss.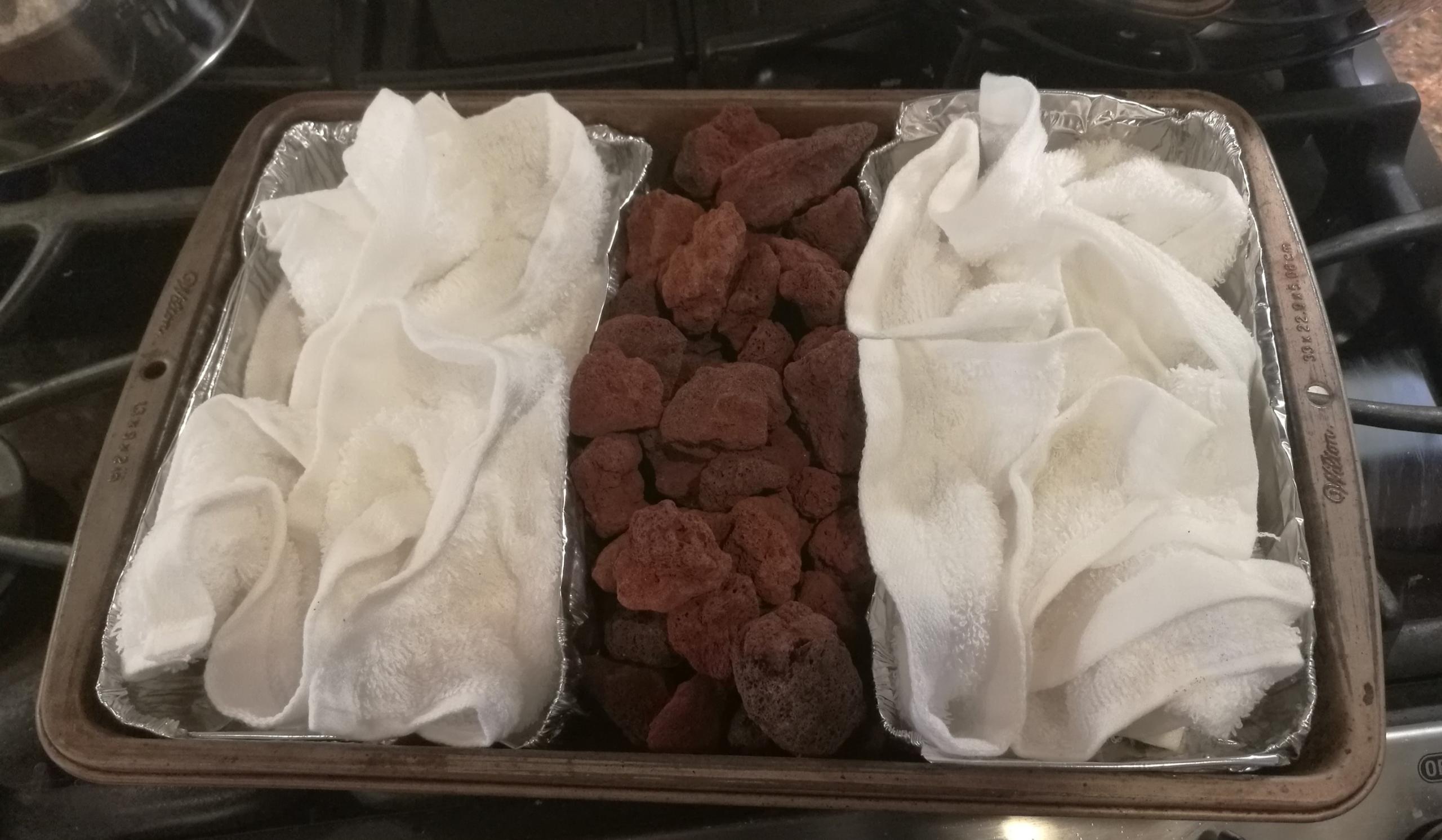 Back home I have a standard oven, a 3/4" hefty ceramic slab (cordierite, proper kit) and a cup for the water. Out of the oven comes beautiful, blistered, tanned loaves with ears, crispy crust that crackles during cool down and an open, shiny crumb. I am not tooting my own horn, after a few years of mistakes bread comes out that way and that is what I want. But here? Nope.
I do not think the baking steel is the problem, it is a standard 1/4" at 15 lbs, should pack all the punch that is needed (right?) The crust on the underside became quite tough in the beginning but I learnt about semolina (another great invention!) and then that problem was solved.  
I have understood that ovens 'over here' tend to be vented much more than back home, any steam is vented out too quick. I think this might be the problem as it takes so long for oven spring to kick in, and when it happens the scoring is no good as the surface of the dough has dried/the crust has formed. I think this might be the culprit and I intend to cover the vent with some aluminium foil but want to ask someone here first so I not do any more stoopid assumptions based on knowledge of Swedish ovens (yes, the glass and the water par example..)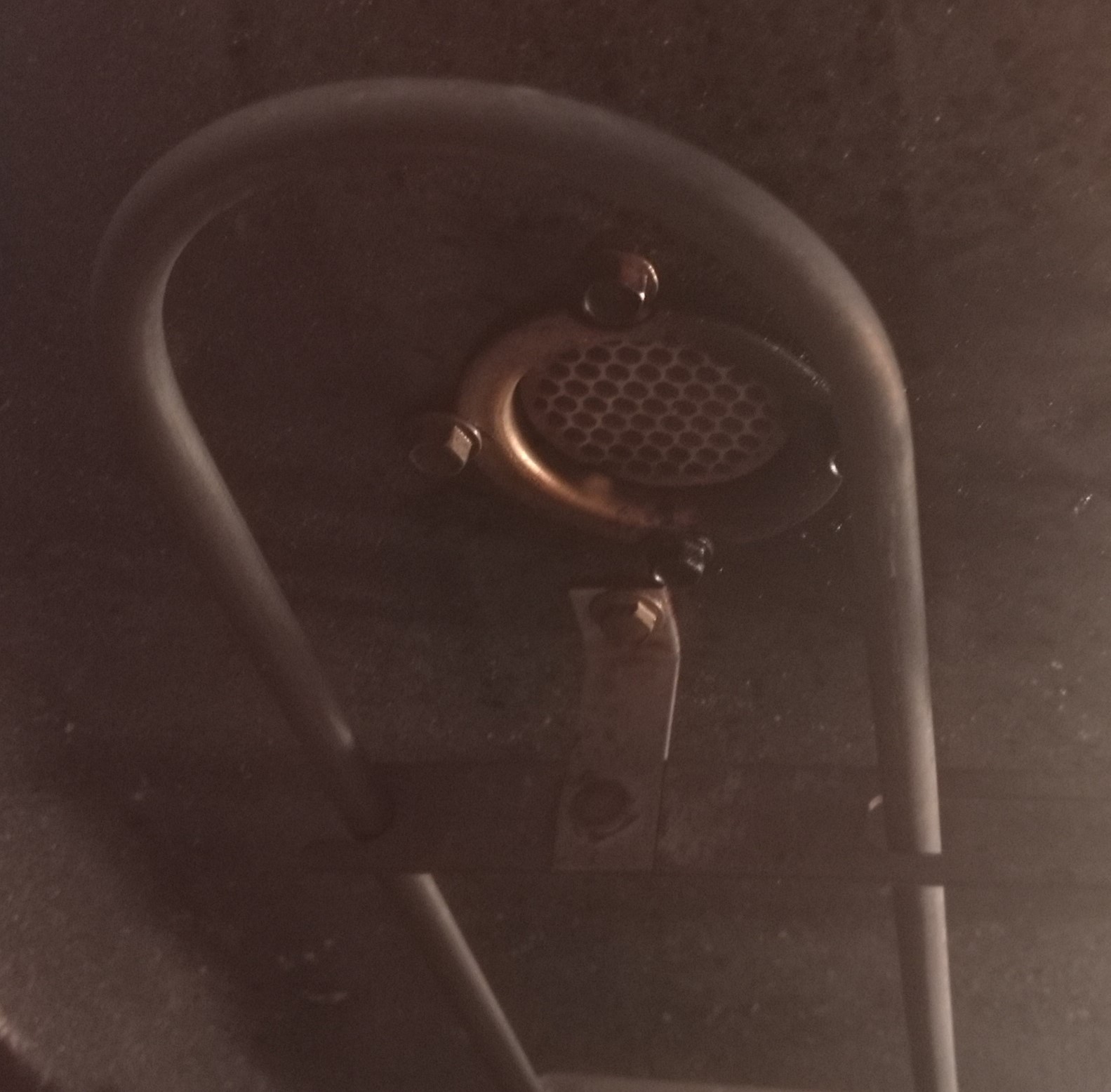 So, here I am at a loss, and asking for your help, because I have run out of ideas.