November 3, 2019 - 5:35pm
First bakes in a new oven 11-3-2019
I've been able to bake some pretty nice breads over the past dozen years or so. I give lots of credit to my oven which provided predictable, accurate and evenly distributed heat. It also retained humidity well when set to conventional baking. But it died.
That oven was installed 23 years ago. The KitchenAid folks told me the expected life span of a current production oven is 10 to 15 years. That seems short to me, but I've been told so many times by various appliance sales and repair people that, literally, "They don't make 'em like they used to."
Anyway, after consulting Consumers Report and a trusted appliance sales person, I ended up replacing my old KitchenAid convection oven with the current model of the same oven. It has a few differences, but most of these seem to be improvements to me. Nonetheless, any new oven needs to be tested and, I believe, requires some adjustments in procedures to achieve optimal results. I'm still learning the idiosyncrasies of this oven, but it seems capable of baking good bread.
My first bake was Jewish Sour Rye. This was baked on a pizza stone with my usual oven steaming method.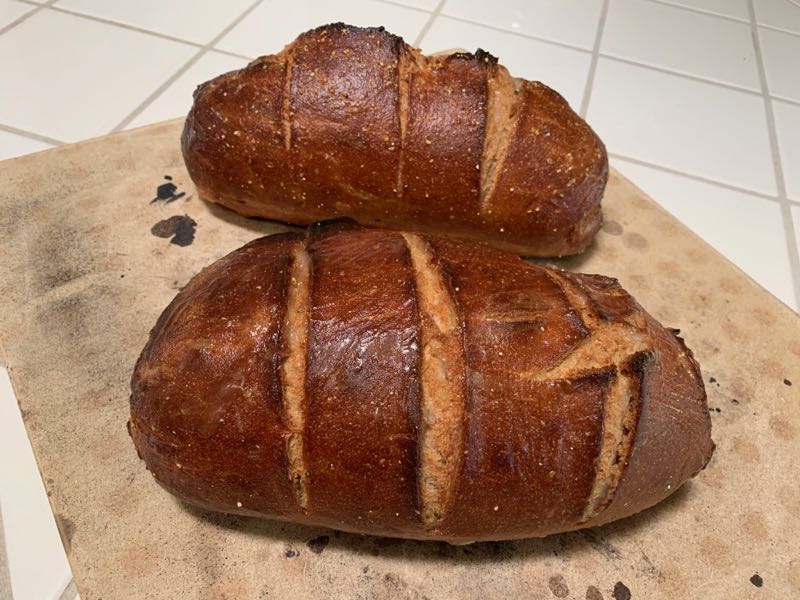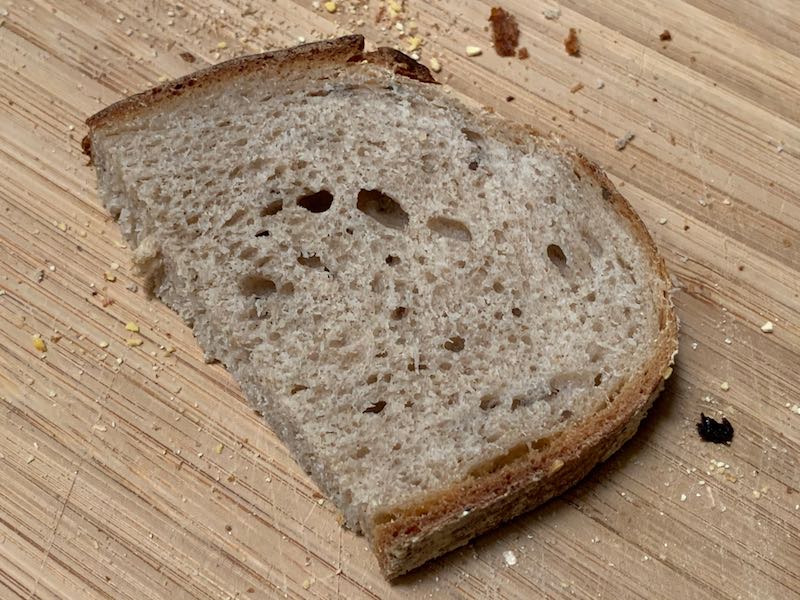 And, today, I baked a dozen sandwich rolls made with the "Medium Vienna Dough" from "Inside the Jewish Bakery."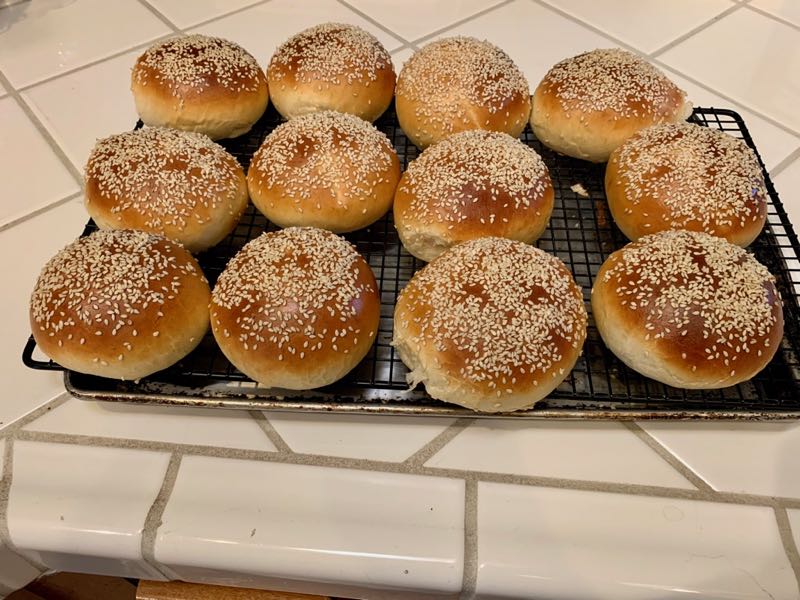 The rolls took a long time to brown. I am not yet sure whether the oven temperature was lower than my setting or the oven needs longer to pre-heat after it reaches temperature or I need to place the oven rack lower for conventional baking in this oven.  More tests are called for. I can do that. 
Happy baking!
David