October 15, 2019 - 12:39am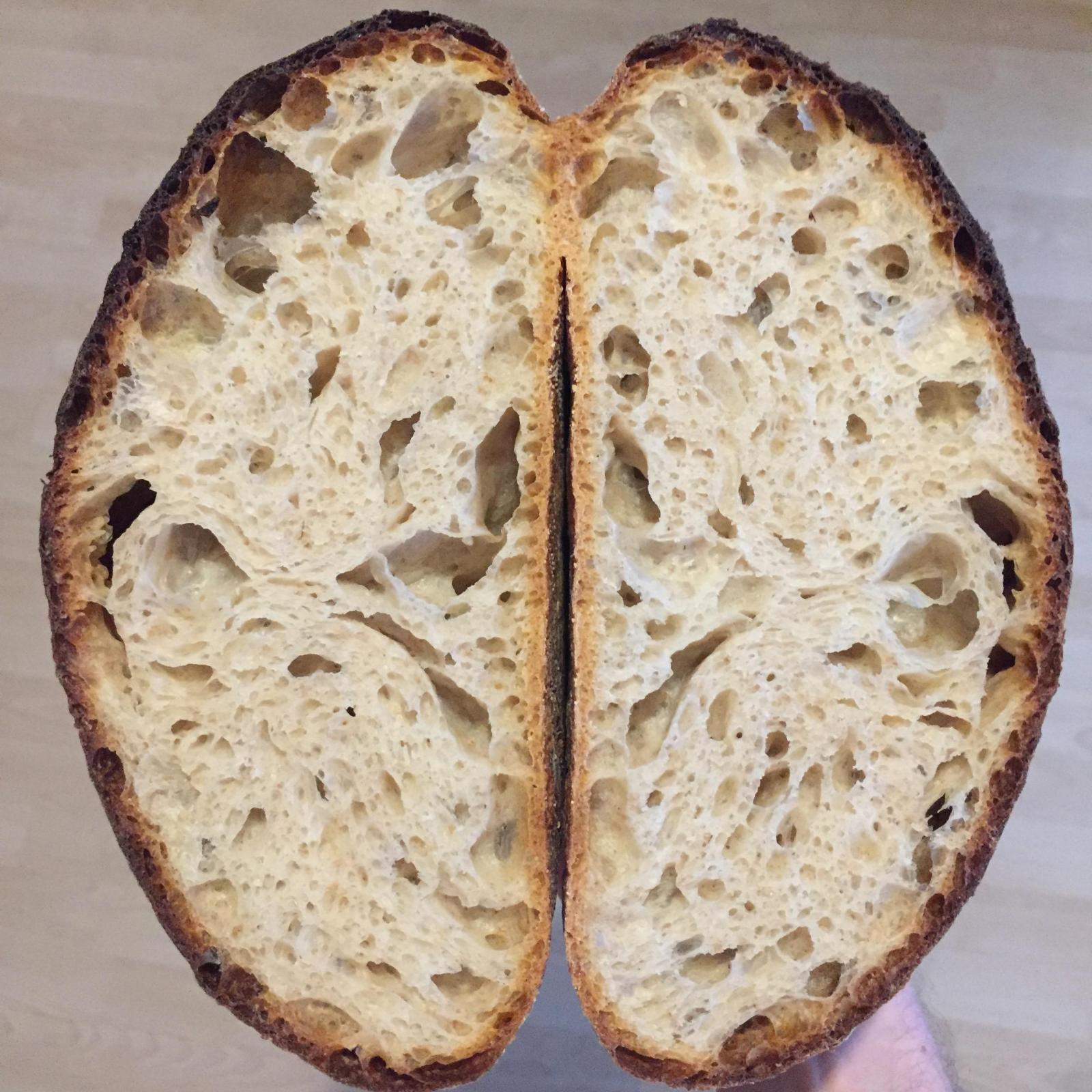 Hi all,
I'm a huge fan of the site and community and have been lurking/reading for a long time. Now, however, I feel I may need to ask your help. 
Ive been baking sourdough now for a few months but every time a loaf comes out a little differently and I'm having trouble identifying what is causing various issues. 
On the pictured loaf, this is probably my best crumb structure so far, however the shape and dense areas still lead me to believe I may have judged the proofing badly. 
I used the following recipe:
304g water @ 28c
389g Bread Flour
38g Whole Spelt Flour
19g Whole Rye Flour
50g Starter @ 100% Hydration (25g Bread Flour/25g Water)
9g Salt
—
1hr autolyse
Mix in starter
4hr bulk ferment (stretch and fold on each hour)
pre-shape / 1hr bench rest
2 1/2hr final proof 
Baked at 230c on stone with steam for 20 mins and 40 without 
The result is this loaf which is delicious but a little gummy and slightly dense. Should I have proofed for longer or did I perhaps let it go a little too long? 
Any advice would be massively appreciated. 
Thanks!