Bread / Recipe Identification - Help please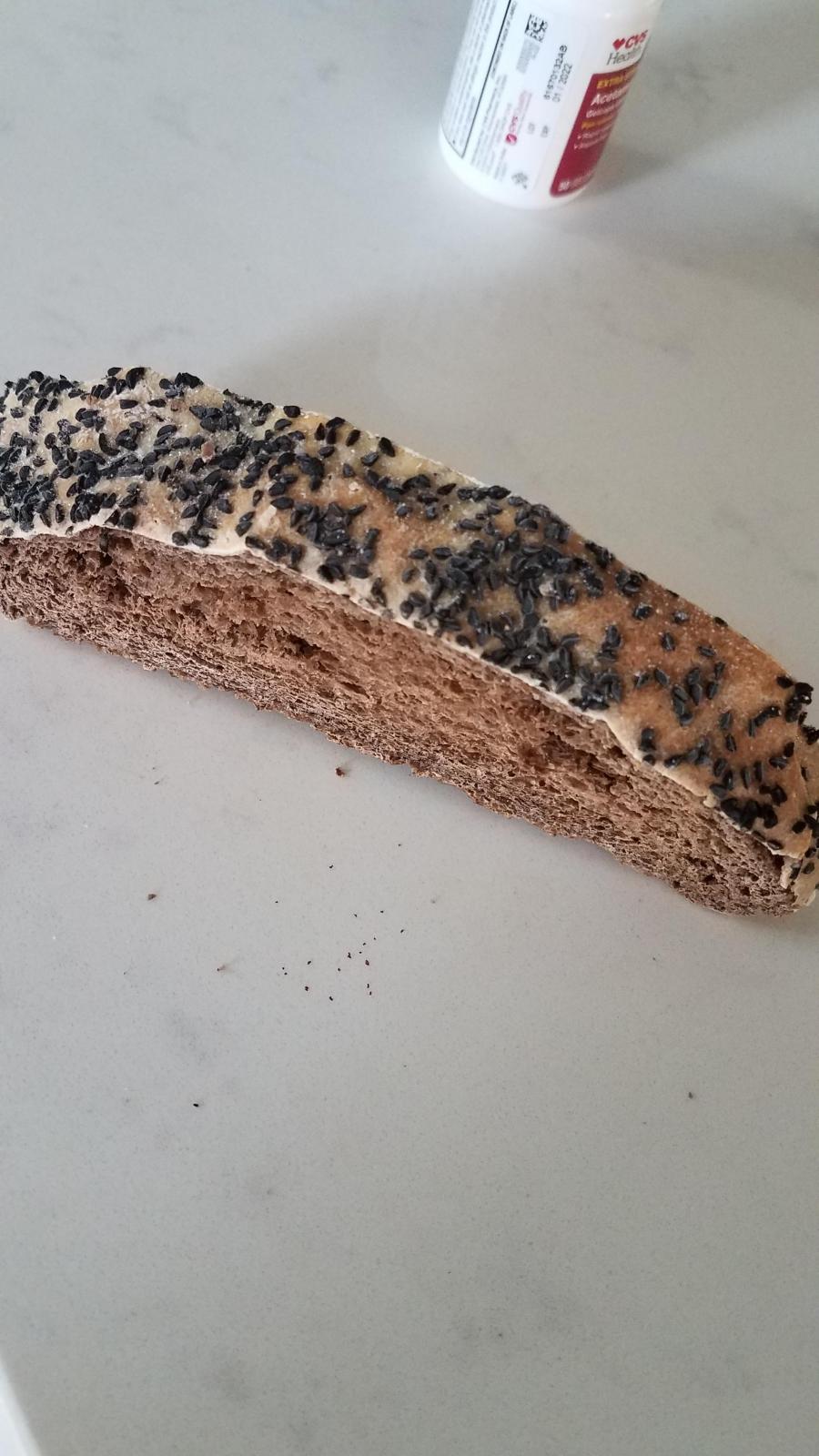 The attached photo is a slice of the most delicious dark/pumpernickel bread I have ever eaten, BUT I need a recipe for such a dark/pumpernickel. Please if you can also tell be how they got the white topping which looks like flour that has hardened as a crust. I know the wonderful black seeds on that white crust are Nigella seeds.
Any and all help you can provide will be very much appreciated.
Bob