One of my favourite bakes. I prefer this to the 5 grain levain bread. The recipe can be found here on TFL
Use whatever seeds you like; mine were chia, sesame, sunflower, pumpkin, amaranth, millet and flax.
Some tips for the seed coat: use only small seeds, as they will have a better chance of staying put. And paint the loaf with cooked cornflour gel before applying the seeds. (Clive Mellum's Skilly Wash). I had success doing the seed coat both before and after an overnight retard (ie 2 different loaves).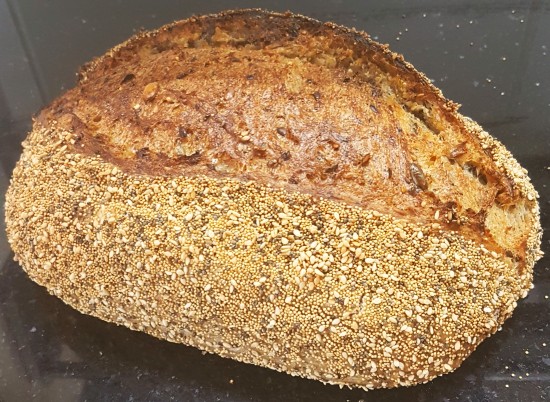 Not a very open crumb, but very tasty!: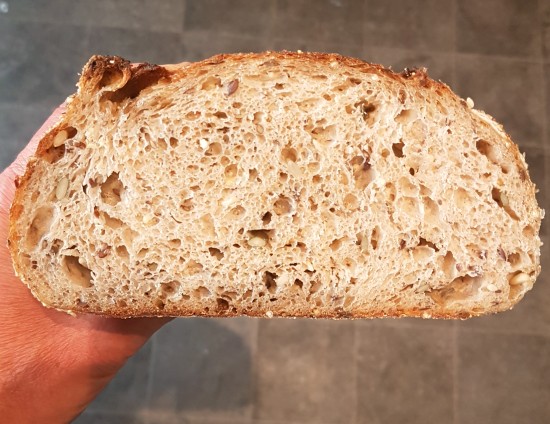 Lance