Can't get an expanding crust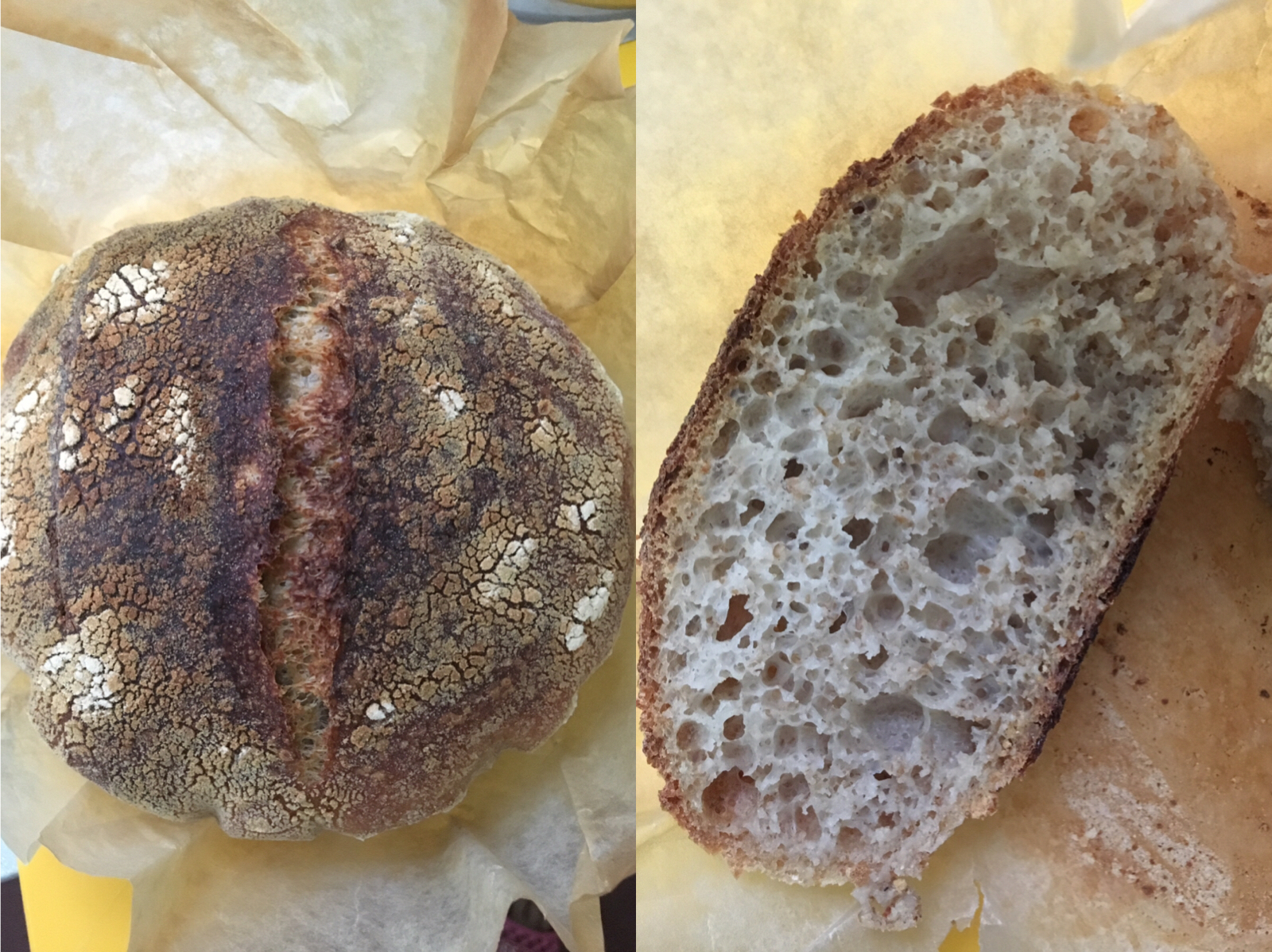 Hello everyone and all the experienced baker!
I've been trying to make sourdough bread for a very long time but I never got an beautiful expanding crust and the bread is very chewy.
In this picture, I use:
160g bread flour
45g of whole wheat flour
160g water
4g salt
60g 1:1 whole wheat starter
I did:
Autolyse 3 hours
add starter, mix, rest 30 mins
add salt, mix, rest 30 mins
fold 30 mins
lamination 30 mins
coil fold 3 times at 45 minutes interval
shape
cold ferment for another 16 hours
Dust with brown rice flour, score with a dull knife coz I don't have lame.
Bale in a saucepan with small stone and ice cube aside for steam at 220'C (that's the highest my oven can go) for 20 mins, then remove the lid for another 20 mins. 
This is what I got. And this is what I got all the time no matter what recipe I tried...
Please help :( I don't want to give up!