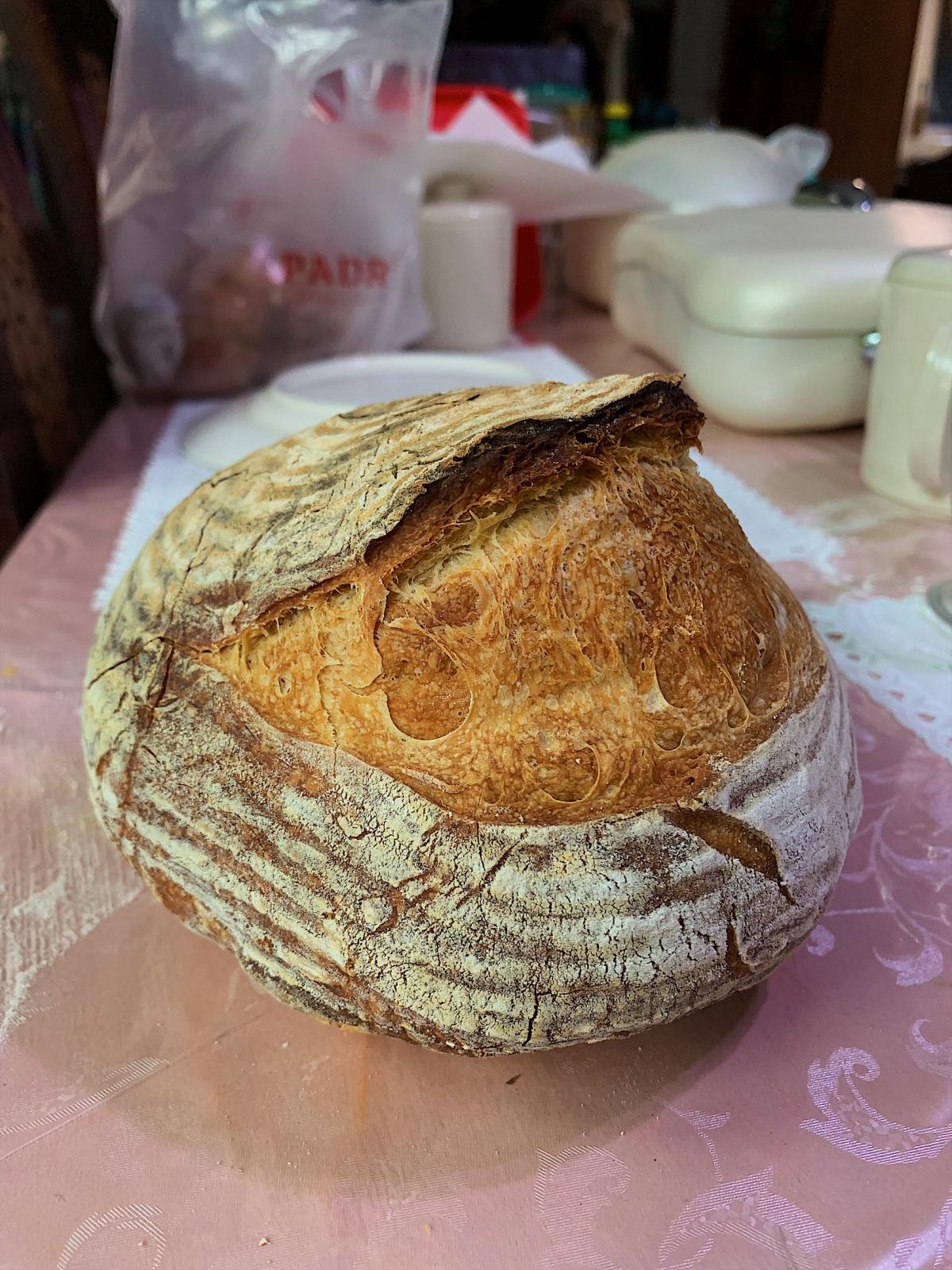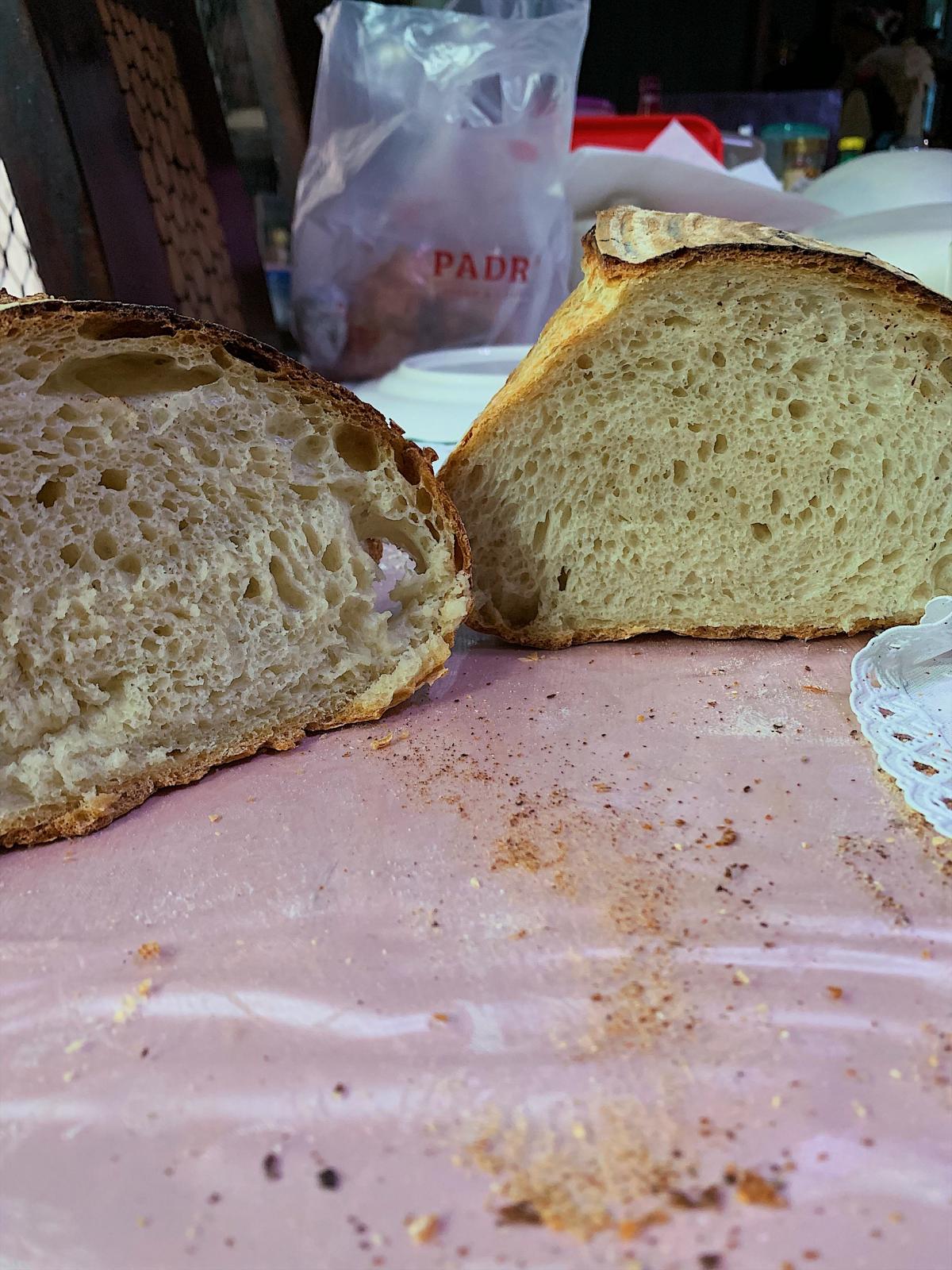 I live in a city where there's rarely any sourdough so the only reference i know are picture online. So i've been making sourdough for a while, but had been having problems of gummy dough with lack of oven spring. after some troubleshooting, i manage to make this loaf. Please offer me some ways to improve this bread. Does it look gummy? (i personally had only few sourdough in my life when i was travelling oversea so i really forget how the texture should be like), how can i make a more open crumb? do you think its browning enough? im just really anxious about this loaf!
My recipe is below:
-20% starter (1:1:1) refreshed on 30C weather for 5 hours (nearly tripled in volume)
-100% white flour, 70% hydration autolyzed for 5 hours
-mix in starter and 2% salt
-4 stretch and folds in span of 45mins each
-1,5hr resting
-preshape
-20 mins rest
-final shaping, 12 hrs in 4C fridge
-bake on 240c electric oven on hot pizza stone and hot towel on lower rack setting
-after 20 mins reducing to 200 and bake for 25 mins
thanks in advance, guys!