Made last weekend for the current community bake.
Maurizio's recipe was mostly followed as written using KA bread flour (12.5% gluten) and KA whole wheat; bulk fermentation took about 6.5 hours in total at 78F. One deviation is that the porridge was pinched in with the salt rather than folded in. The porridge was also a bit on the dry side. The loaf was allowed to proof in a basket for about 2 hours before being put into the fridge for 8 hours, then baked. The loaf was not exceptionally sour, but it would have gone better with the oats if it had been less so.
Apologies for the blurriness of some of the photos below.
After mixing in porridge: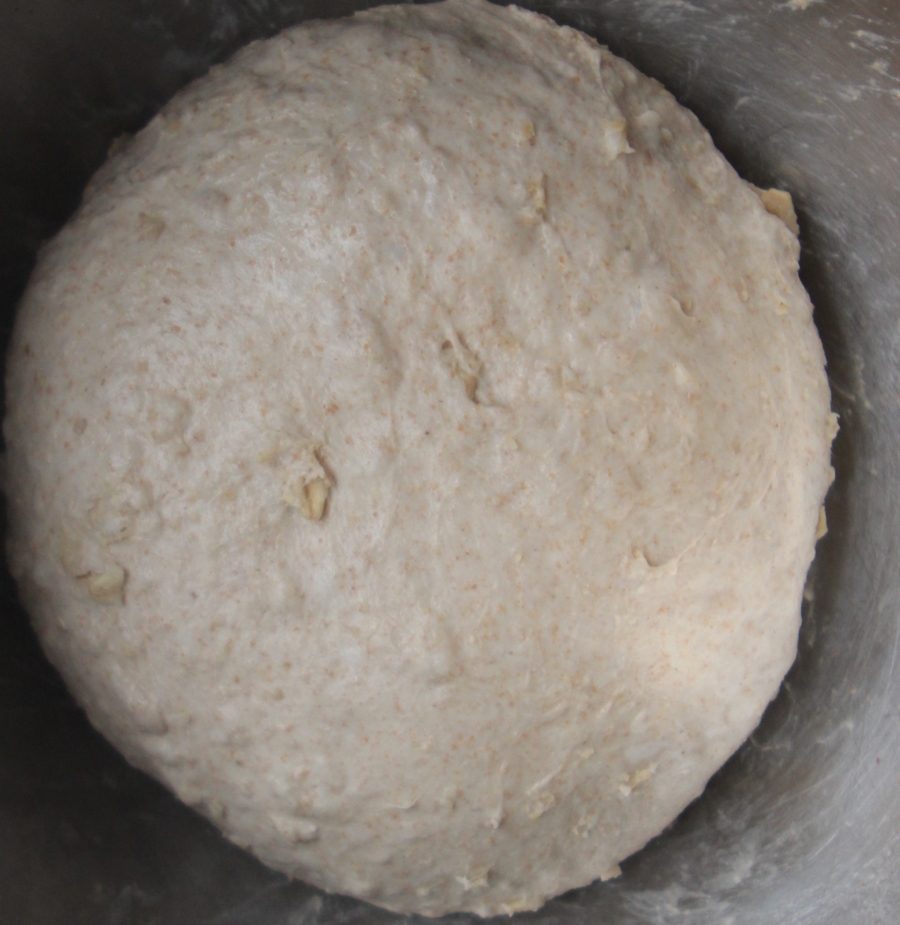 After the 6th fold (so about 3 hours into bulk):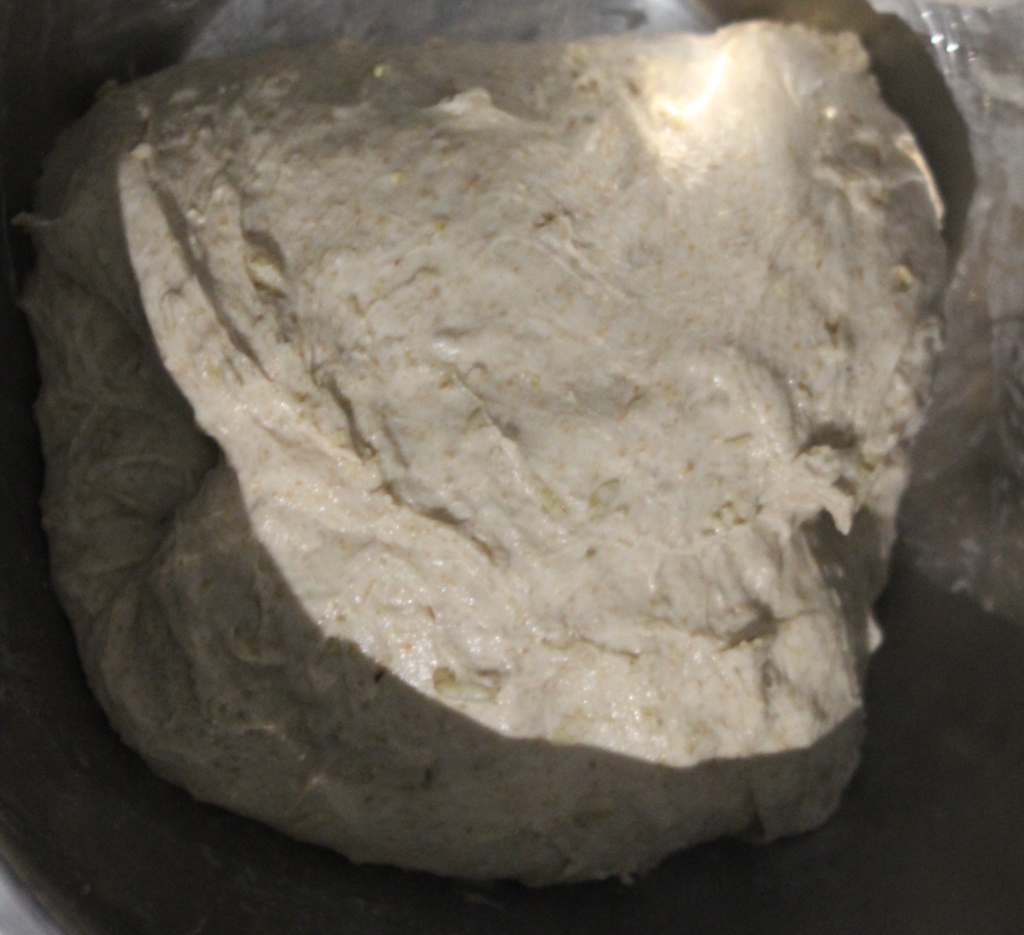 Crumb from a couple of slices near the center (I forgot to document this until I was about to freeze the sliced loaf):