New Starter - Pineapple Solution - What is Happening?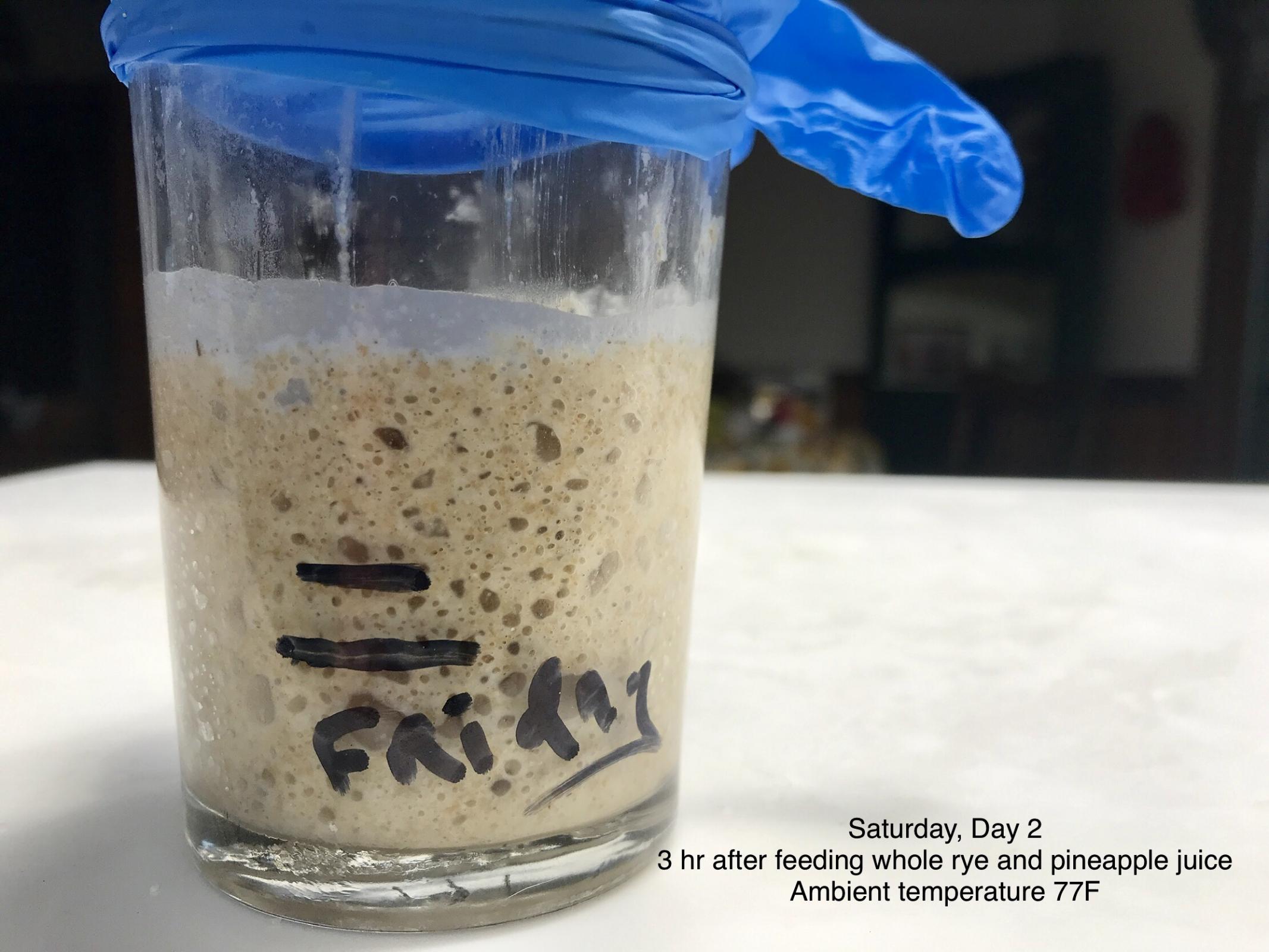 Looking for experienced input and observation.
I am in the process of starting a new starter from scratch according to Debra's instructions. 
http://www.thefreshloaf.com/node/10856/pineapple-juice-solution-part-1
http://www.thefreshloaf.com/node/10901/pineapple-juice-solution-part-2
The nitty gritty...
http://forums.finecooking.com/print/node/63318?page=2&comment=737624
The starter uses home milled organic rye and fresh squeezed pineapple juice. The image above shows tremendous growth 3 hours past the second (24hr) feed. I have never experienced the foul smelling bad bacteria (Leuconostoc species) phase that I read about. And I am fairly sure this is not the case with this starter. It seems fine.
The image was taken after only 27 hours of total fermentation (since inception) at an ambient temp of 77F. All liquids are pineapple juice. What is going on?
Danny
Update - Immediately after photographing the top image the stirred was stirred down (it feel to the top line). The image below was taken 1 1/2 hr later. Ambient temp is 77F. Starter smells fine.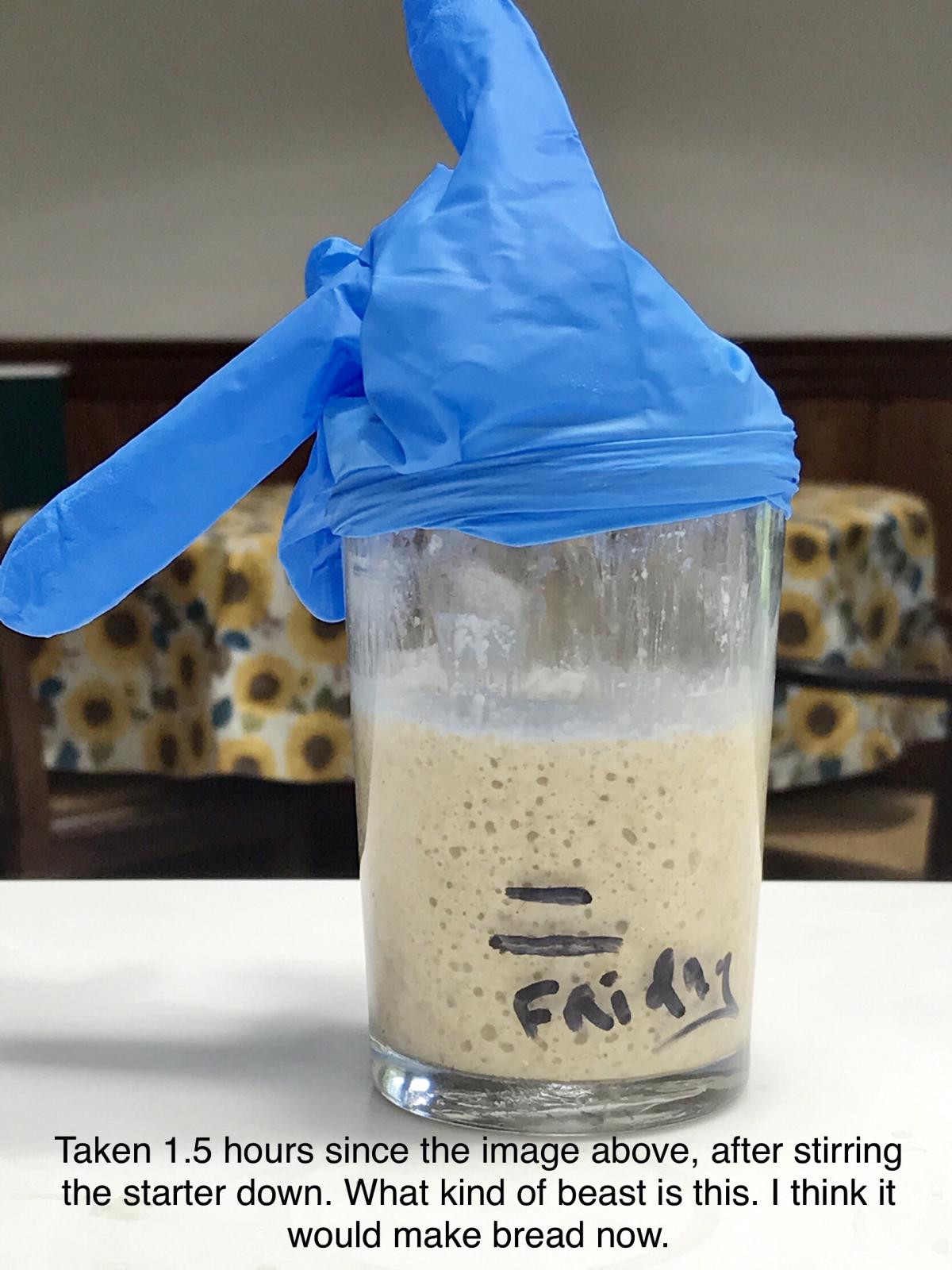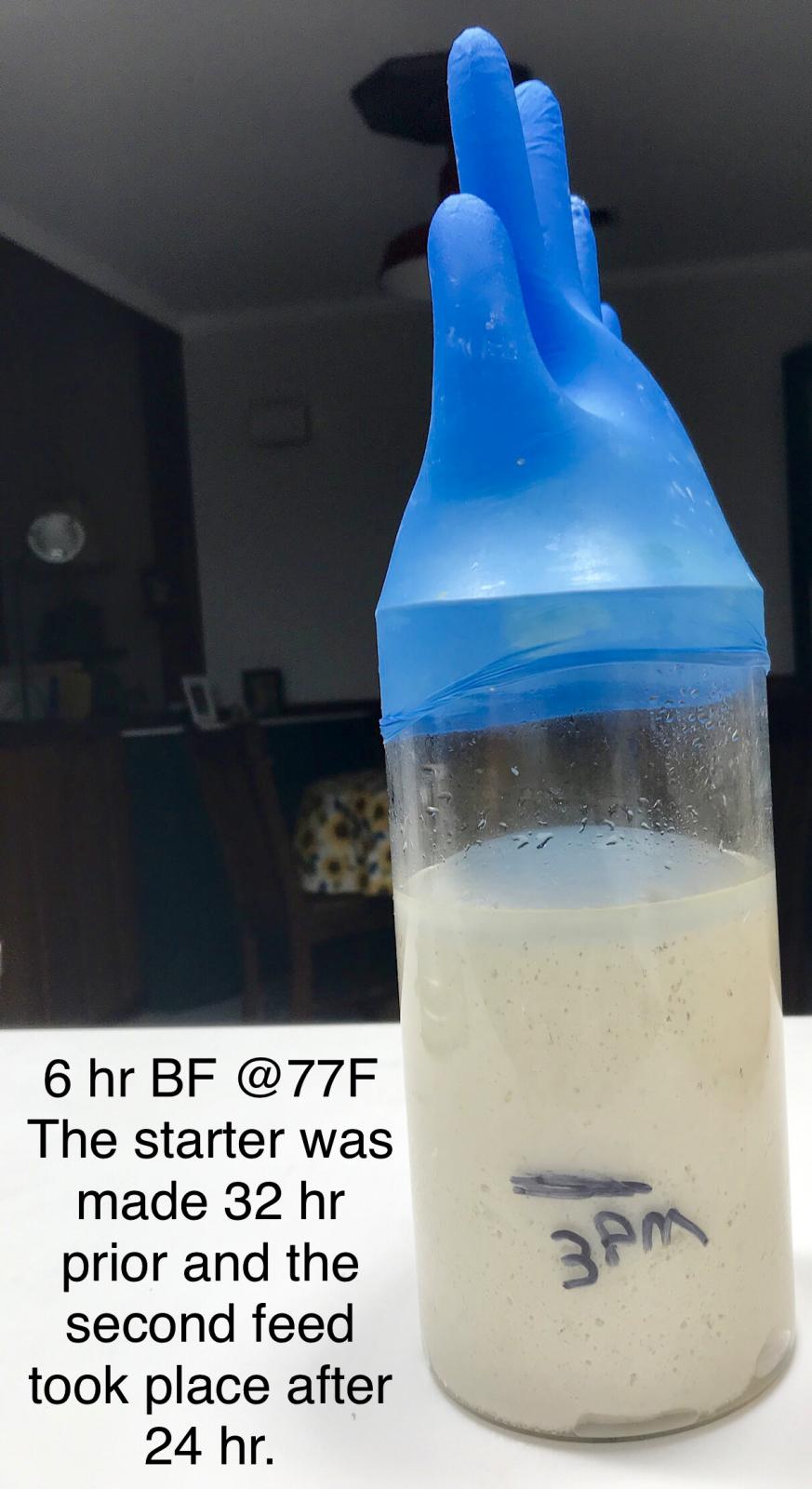 Not bad for a 30 hr old starter. It ain't pretty and the taste leaves much to be desired, but it is bread...