Auvergne Rye / Seigle d'Auvergne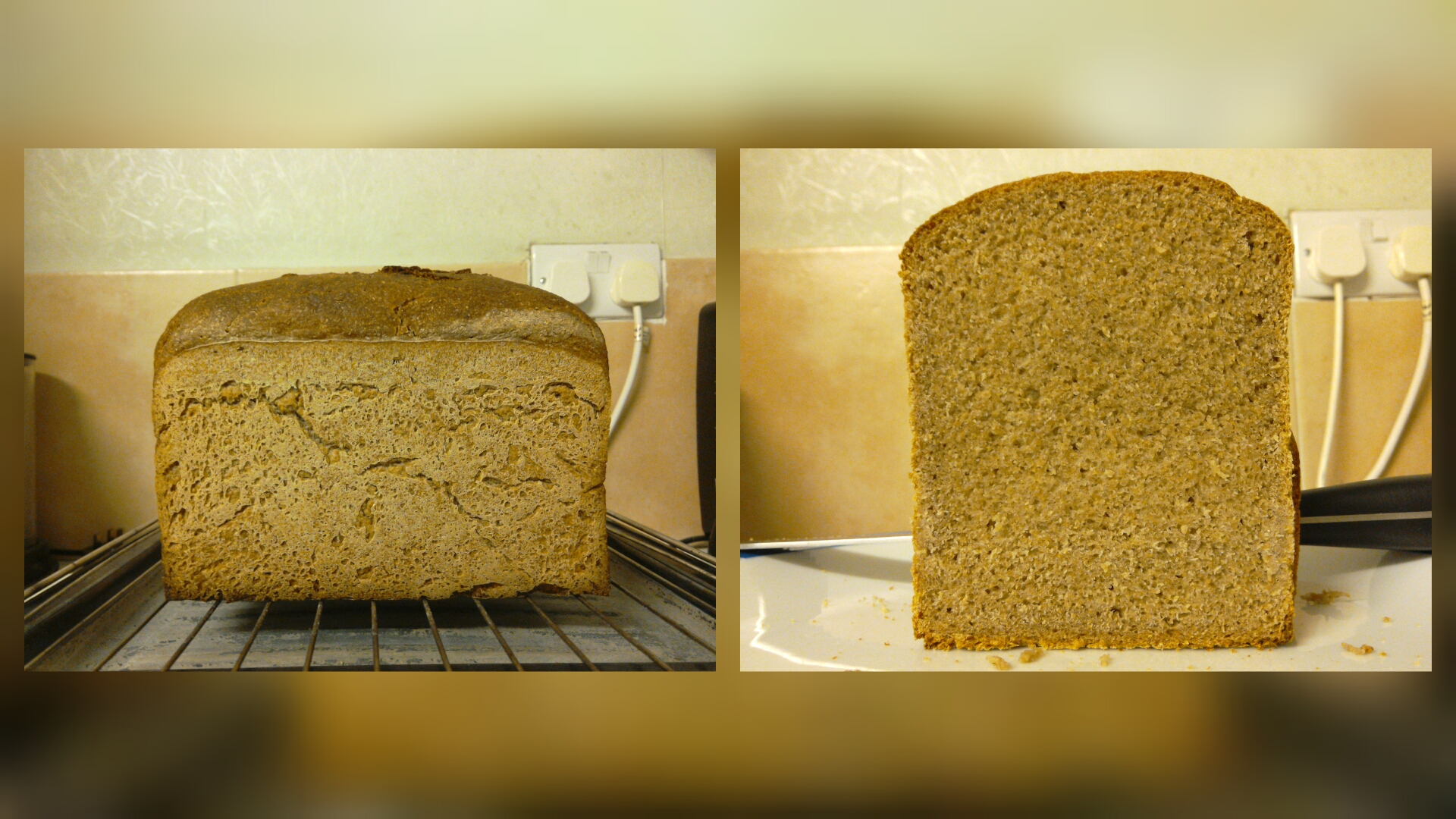 Lovely recipe from Stanley Ginsberg "The Rye Baker". A two day process with a two stage sponge. This is definitely one well fermented sourdough. Each stage of the two sponges taken to the outer limits of fermentation. Very high hydration, allowed to peak and fall back to the original size reducing the sponges to a very frothy mixture with a lovely aroma. 
Had to go out after mixing the salt into the final dough so placed the bowl in the fridge intending to carry on with the bulk ferment till it's doubled in size as recommended. Came back to find the bulk ferment done. Recipe calls for a 2.5 hour room temperature bulk. After placing it in the fridge for 5 hours with no time at room temperature (apart from the short rest after mixing the dough to adding the salt) it was ready. 
This is a 1761g dough which is too much for my Pullman (as I found out) but not enough leftover for another loaf. Recipe recommends two loaves but half as much would be too small for the pullman. I went ahead and made one big loaf only to find that it grew so tall I couldn't get it out of my oven unless I tipped it on its side. 
Certainly the biggest loaf I've made. It's now cooling and will be cut into tomorrow. With the long process, two high hydration long ferment sponges and aroma coming from the oven I'm sure it'll taste excellent. 
Thank you Stanley.