My first Oat Porridge Bread
I recently bought a grain flaker and some organic oat groats. By the way; fresh rolled oatmeal (porridge) is very good and nutritious in the morning. The obvious evolution was Oatmeal Porridge Bread. This is my first ever bake of this kind.
I elected Maurizio's Oat-Porridge SD for my first attempt.
The high percentage of gluten free oats was very unfamiliar to me. The dough was sticky and hand kneading (mostly coil type folds) was fairly sloppy. I omitted the 25 grams of hold out water, and I am glad I did. I BF the dough to approximately 50%, which in hind sight was too much. The dough was shaped, placed into cloth lined bannetons, and retarded. Since the room temp dough takes hours to cool down in the frig, the dough rose considerably. Next time the BF will be cut back to no more that 30% increase.
12 hours after BF the doughs were removed for the frig. They were gassy. One was scored, the other not.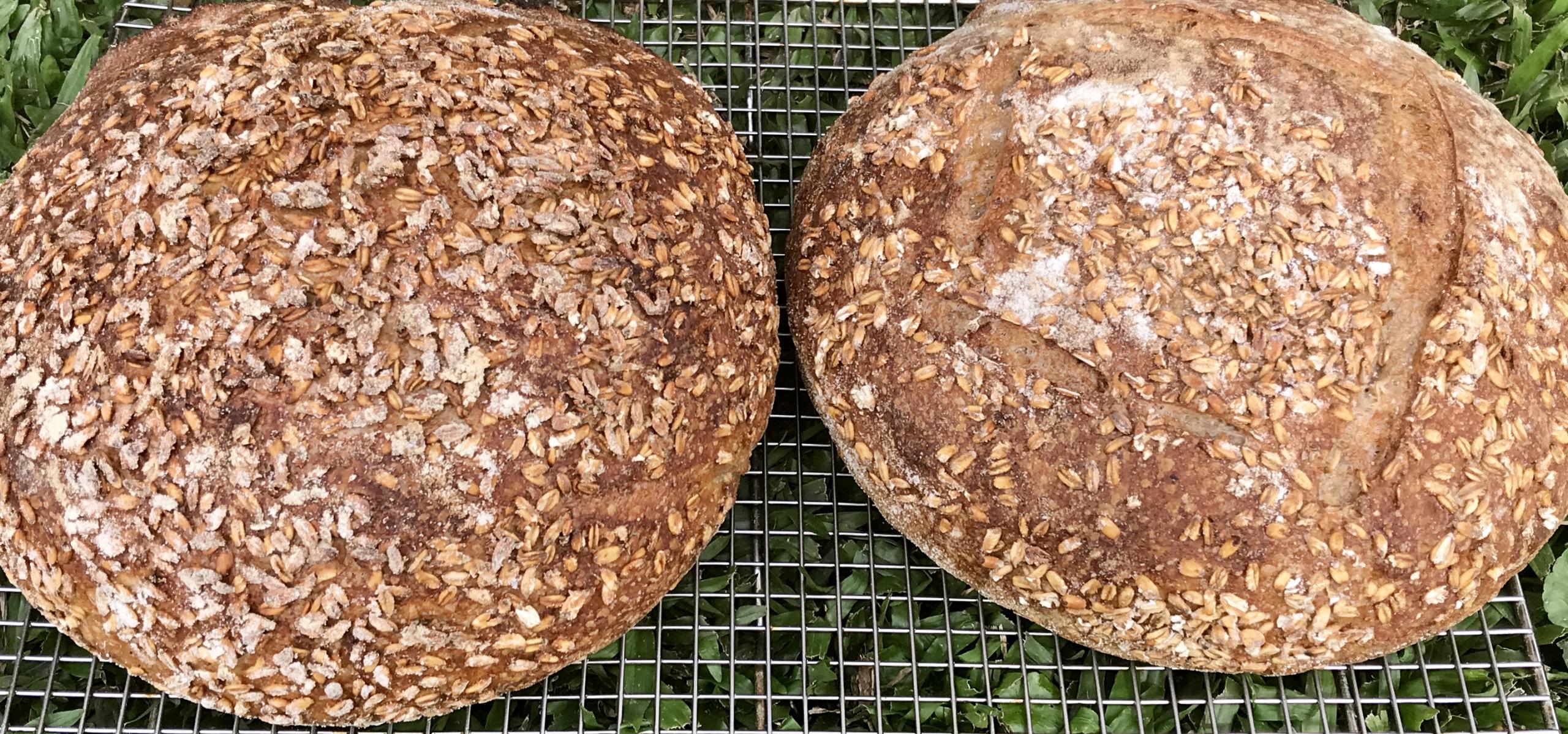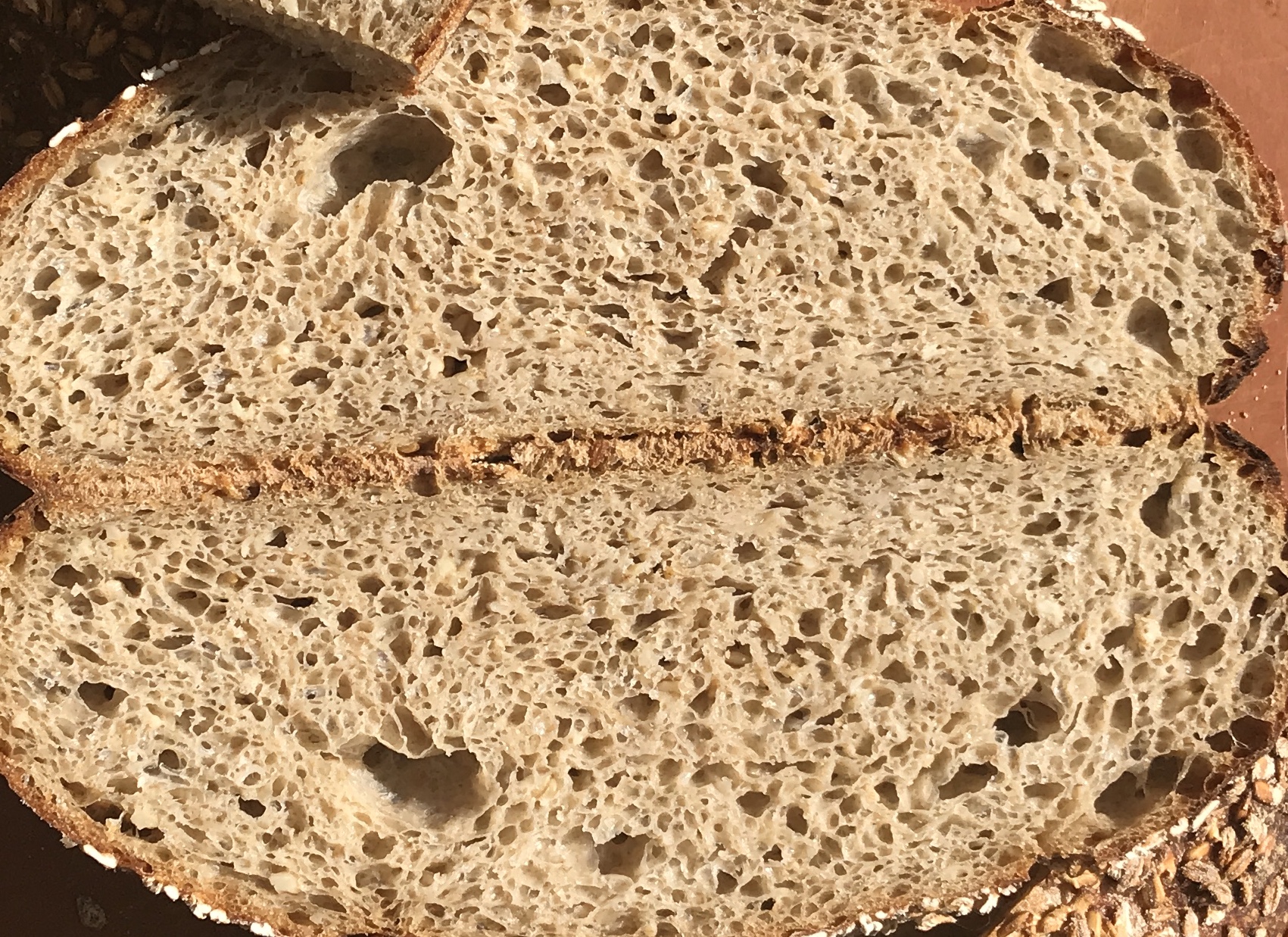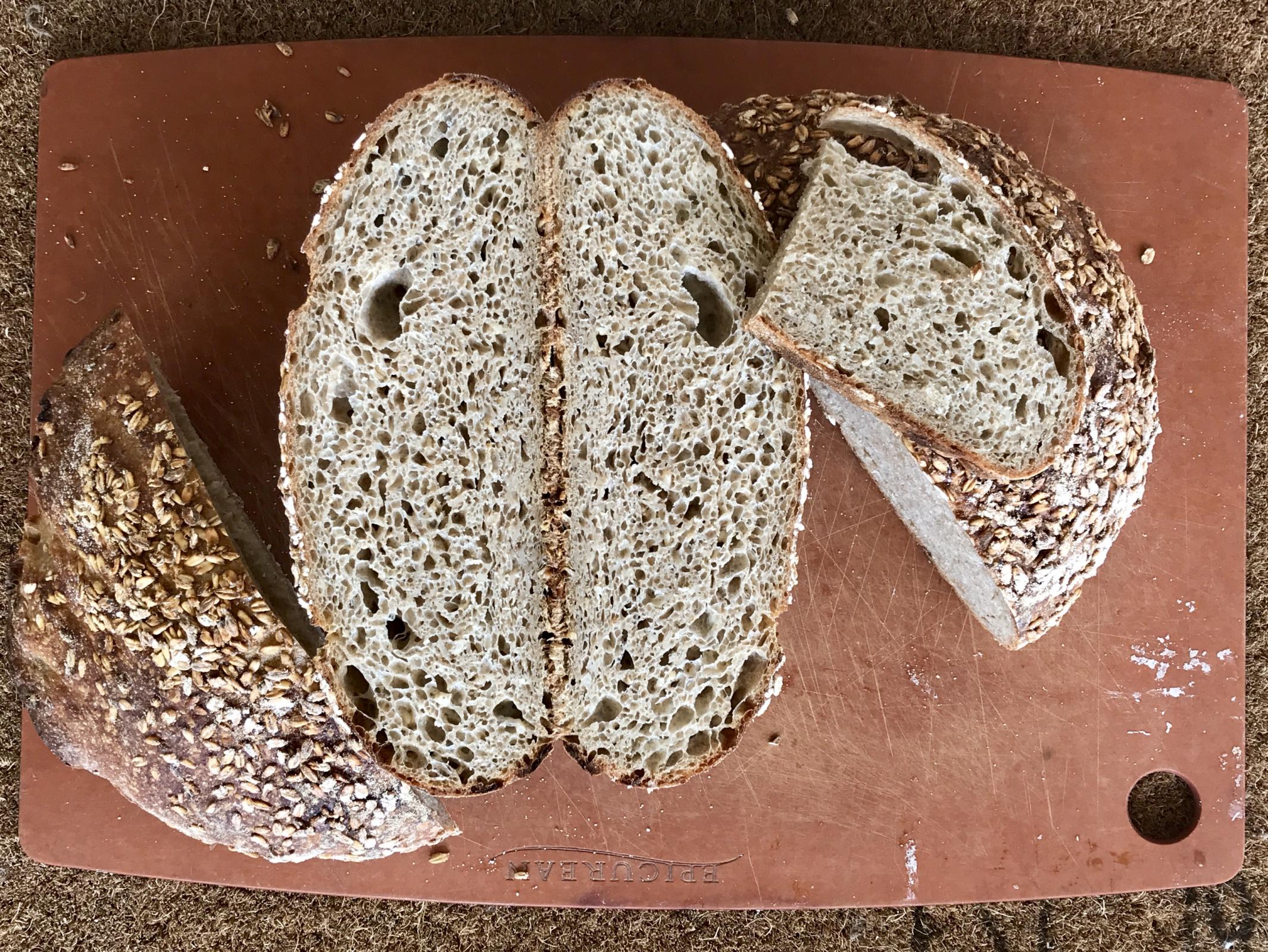 I have never tasted a bread like this before. It is definitely not sour, has a soft texture, and the flavor is interesting and good. I think it will make a great sandwich bread. I am please with the crumb, except for the dense area near the bottom of the loaf.
I am interested in improving this bread. Goals for improvement would be;
More spring, higher rise.
Correct the dense crumb near the bottom of the loaf.
Please share your suggestions and ideas for improvement.
Danny