Doughooker's San Francisco-Style Sour Bread
After rejecting ( because not sourdough) the idea of this bake for a few months I decided to give this formula a try. Since it uses vinegar, lactic acid and yeast, I am way out of my wheel house. But I am a sour freak and I'll try most anything. Doughooker has obviously spent a lot of time researching and experimenting. His knowledge of Sanfrancisco SD seems impressive and I've learned a lot of history from reading his articles.
Doughooker, aka Chris has an excellent Writeup HERE.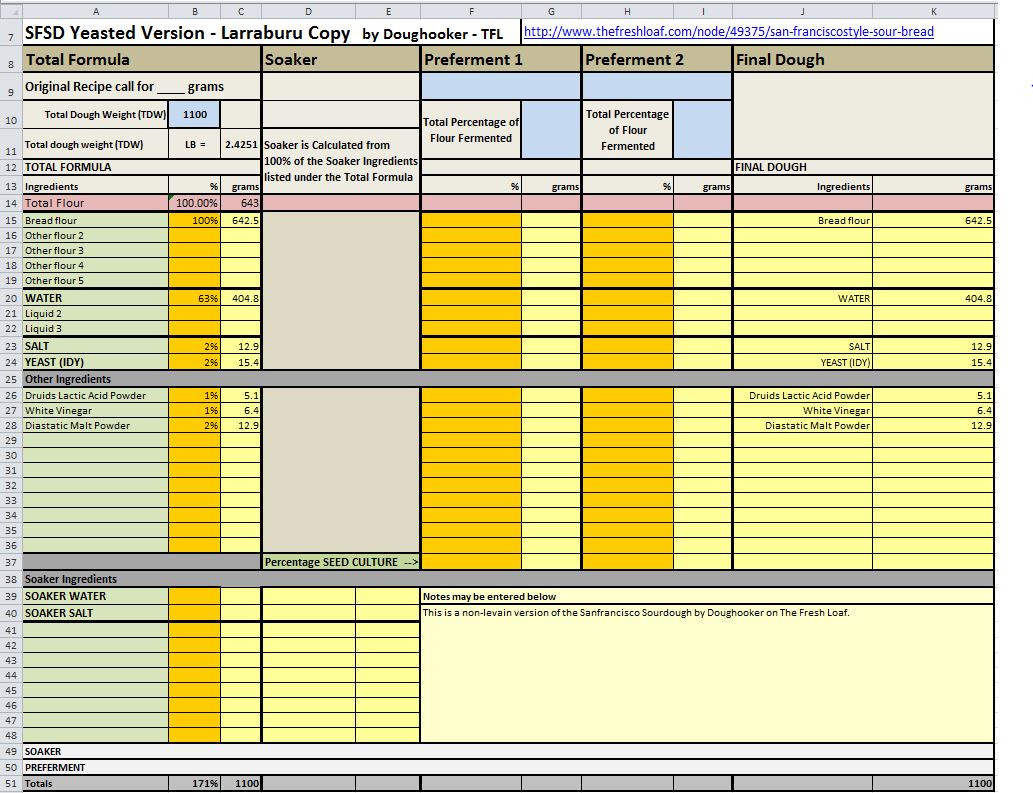 I tried to follow the instructions as closely as possible. The speed at which this bake progresses is super fast. So, slow polk sourdough bakers - beware...
I took extra care in weighing out the ingredients. The dough was kneaded by hand. I wanted to feel the dough as it developed. At 63% hydration the dough was a little sticky and the gluten never did smooth out to my liking. I took care not to over knead. I am thinking that the acids had something to do with that. I look forward to the opinions of others on this.
The image below shows the dough after kneading. As stated, I was unable to develop a smooth skin.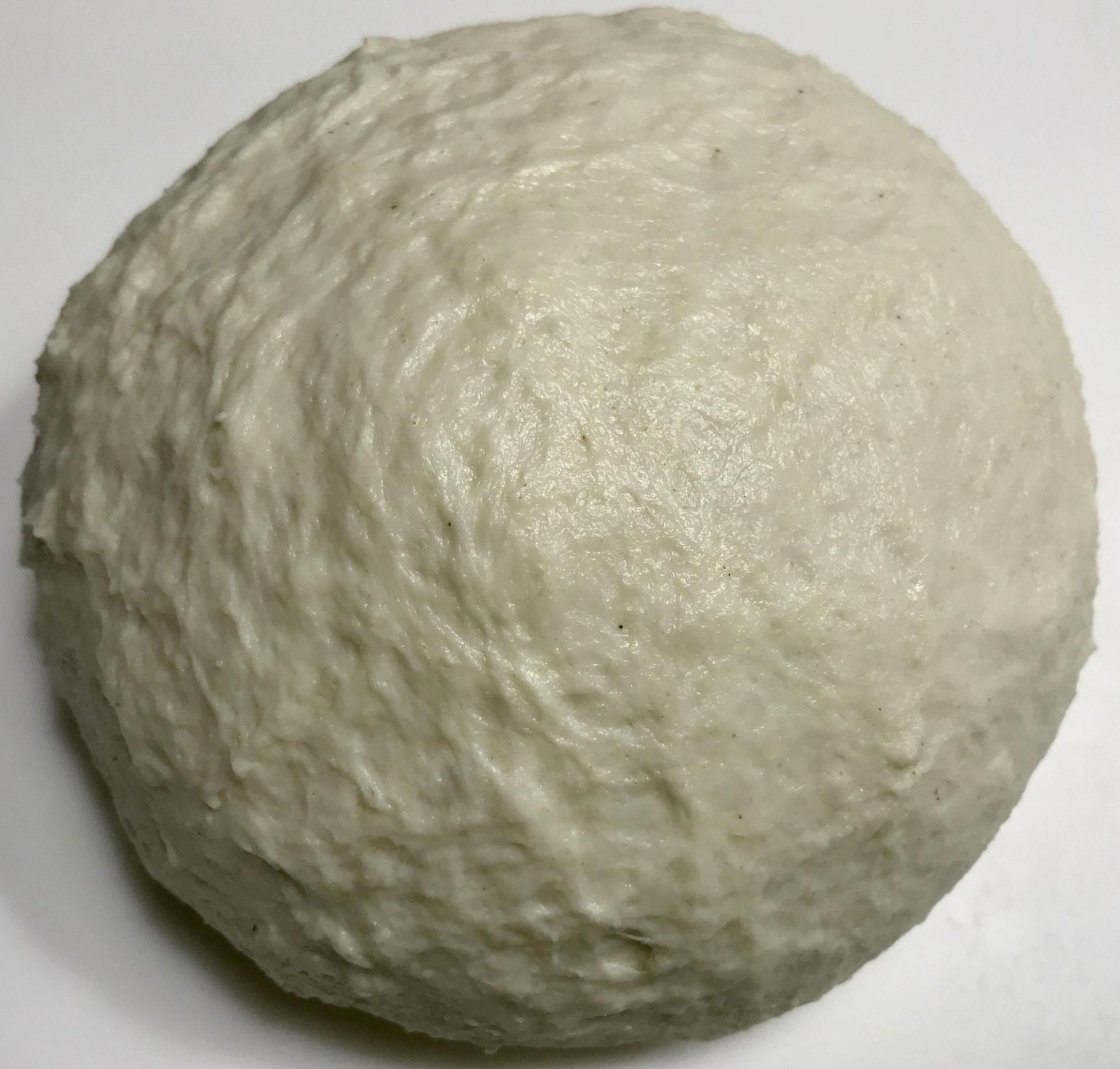 The image below shows the damaged gluten. This was taken just after the proofing began.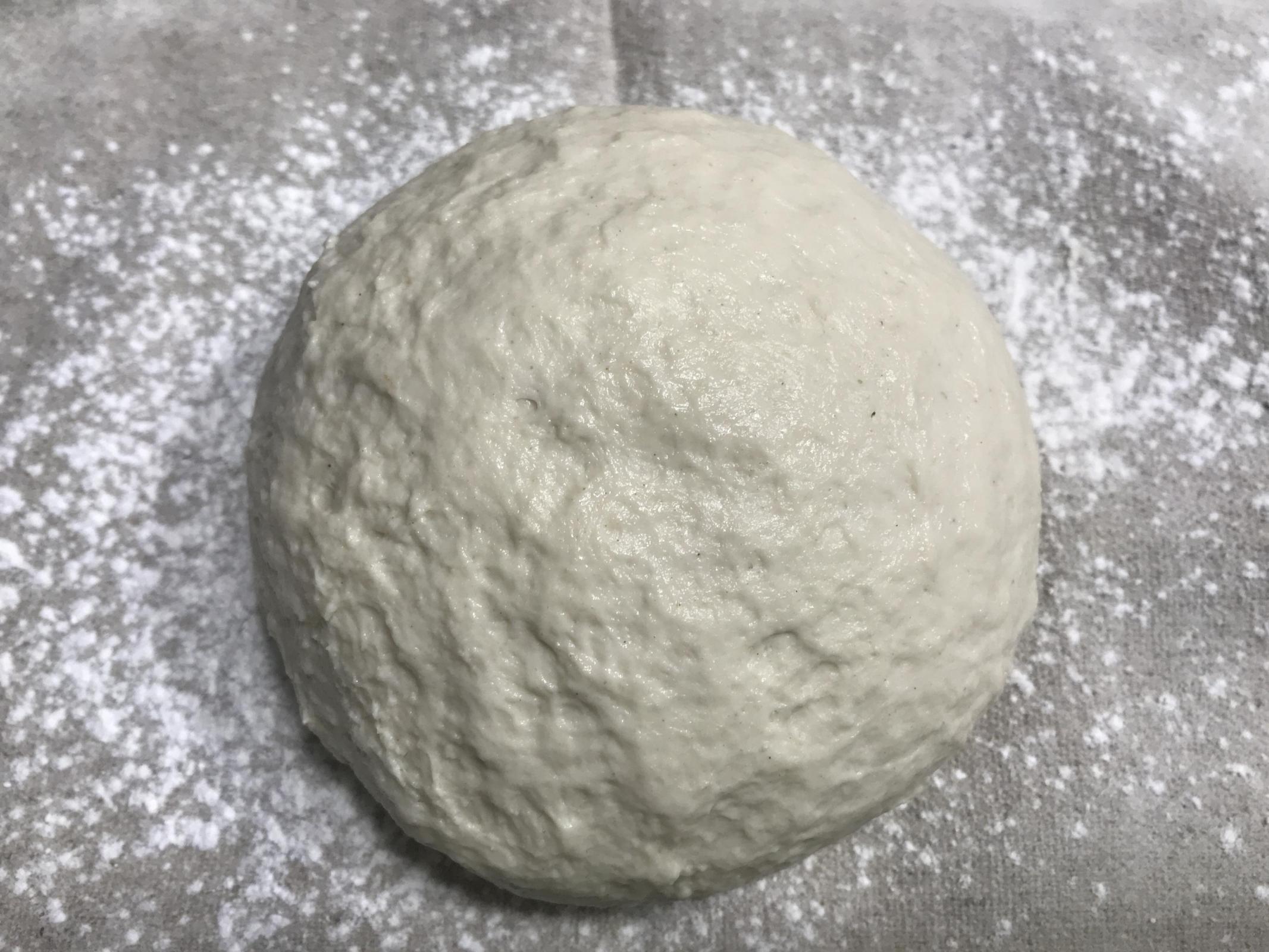 Before entering the oven, the dough had proofed 2 hours. It was puffy and appeared over proofed. Because of this, I elected to not score the dough. Instead the dough was placed seam up in the Graniteware roaster.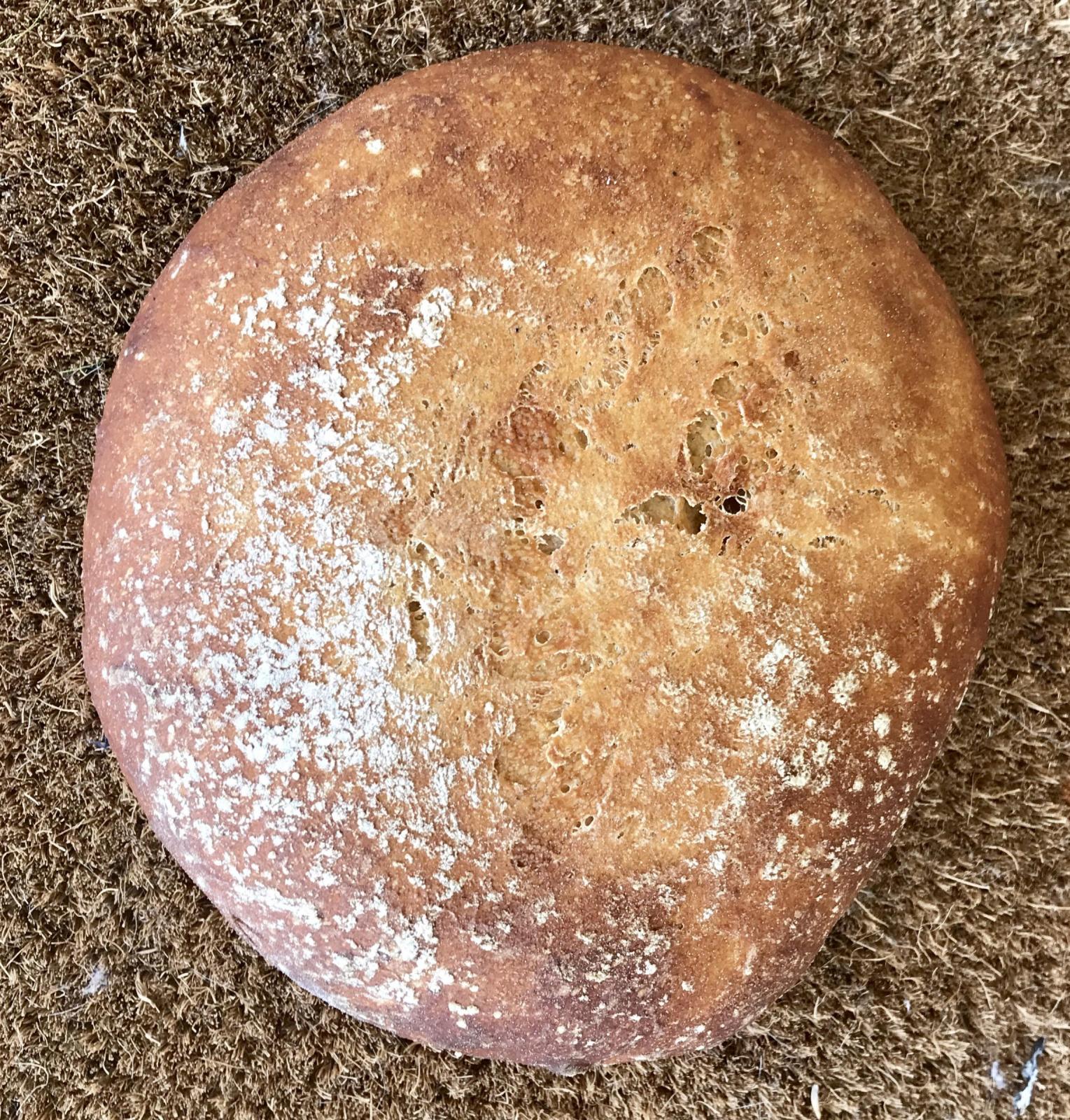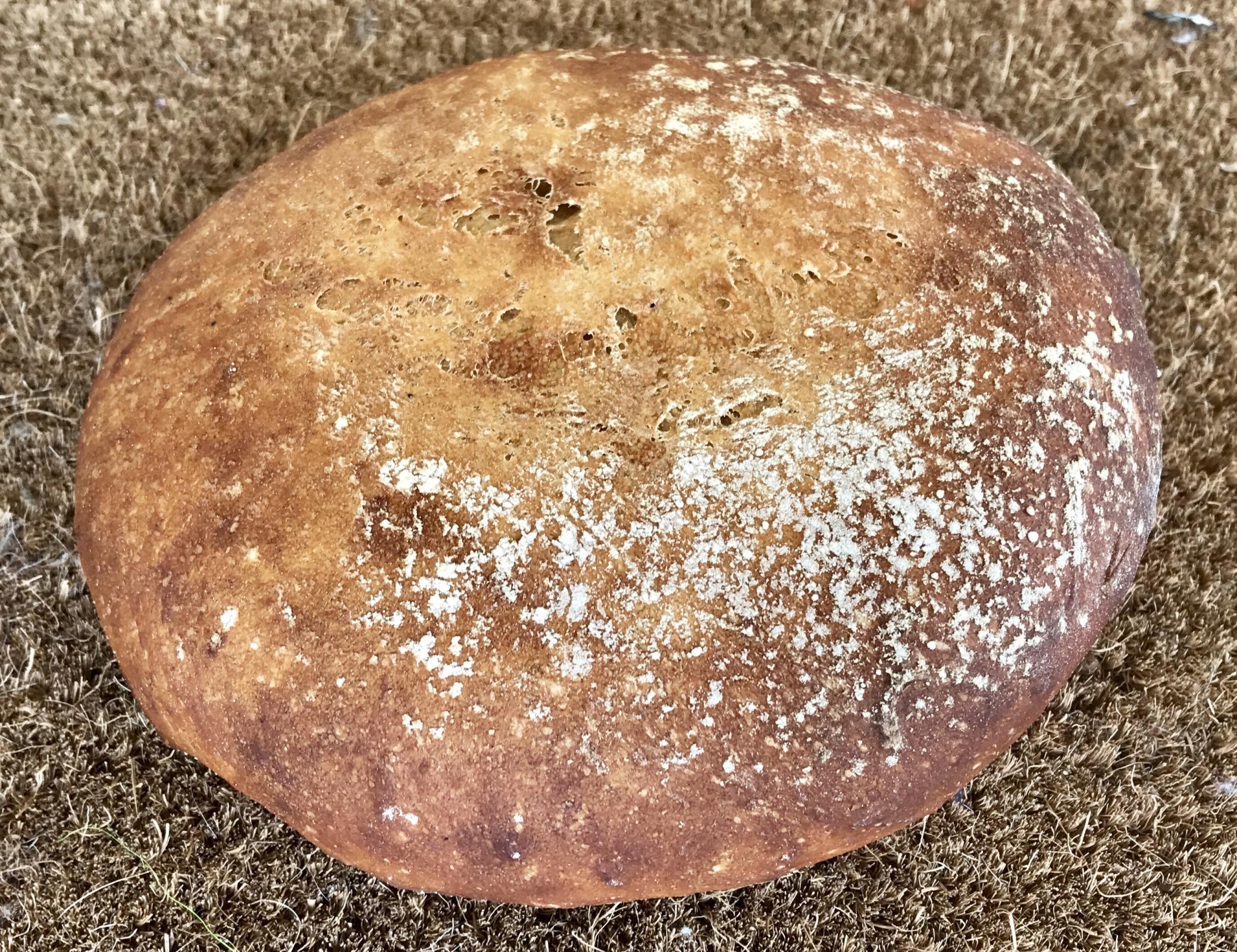 The bread has a very nice smell. I don't think I've ever experienced this smell before. <I am excited>
OH! Stick to Chris' baking instructions. I couldn't find the instructions online when the dough was ready to be loaded. I started out at 460F. The diastatic malt will darken a loaf, so be careful with your heat.
Update -  bread has been sliced.
I definitely over proofed the dough. To be honest (and I hate to say it) the flavor did not meet my expectations. I like a strong, predominant lactic sour. Unfortunately, I didn't detect much sour at all. I was concerned about staling, since the bread fermented for such a short time. That seems to be the case.
I hope others bake this bread and have very different results. I followed the formula to the 10th of a gram, and as far as I know the proper and exact ingredients were used. I hope I missed something. I really wanted this bread to work. <Sorry Chris :-(>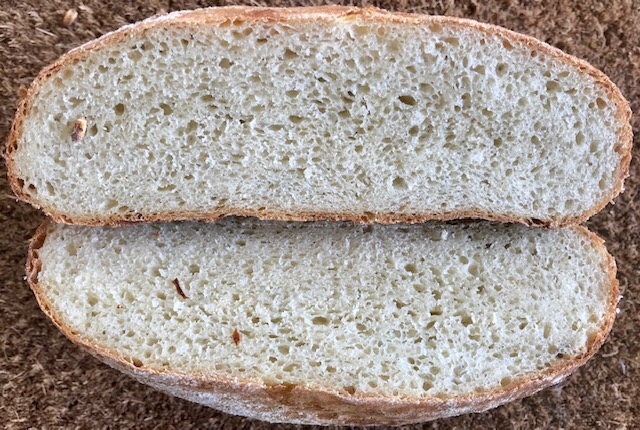 Danny