How many times I've read and studied the Galal article I couldn't say. Each time I struggle to learn more. When reading the paper this evening a question jumped out.
I believe this article is scientfic and when it details the PH and TTA at given times during fermentation I assume they are scientifically calculated and accurate. BUT, how can the author's produce the chart below (page 463) without actually baking the bread? If they did bake the bread, how could it be sour when every attempt to follow this bake on TFL has failed?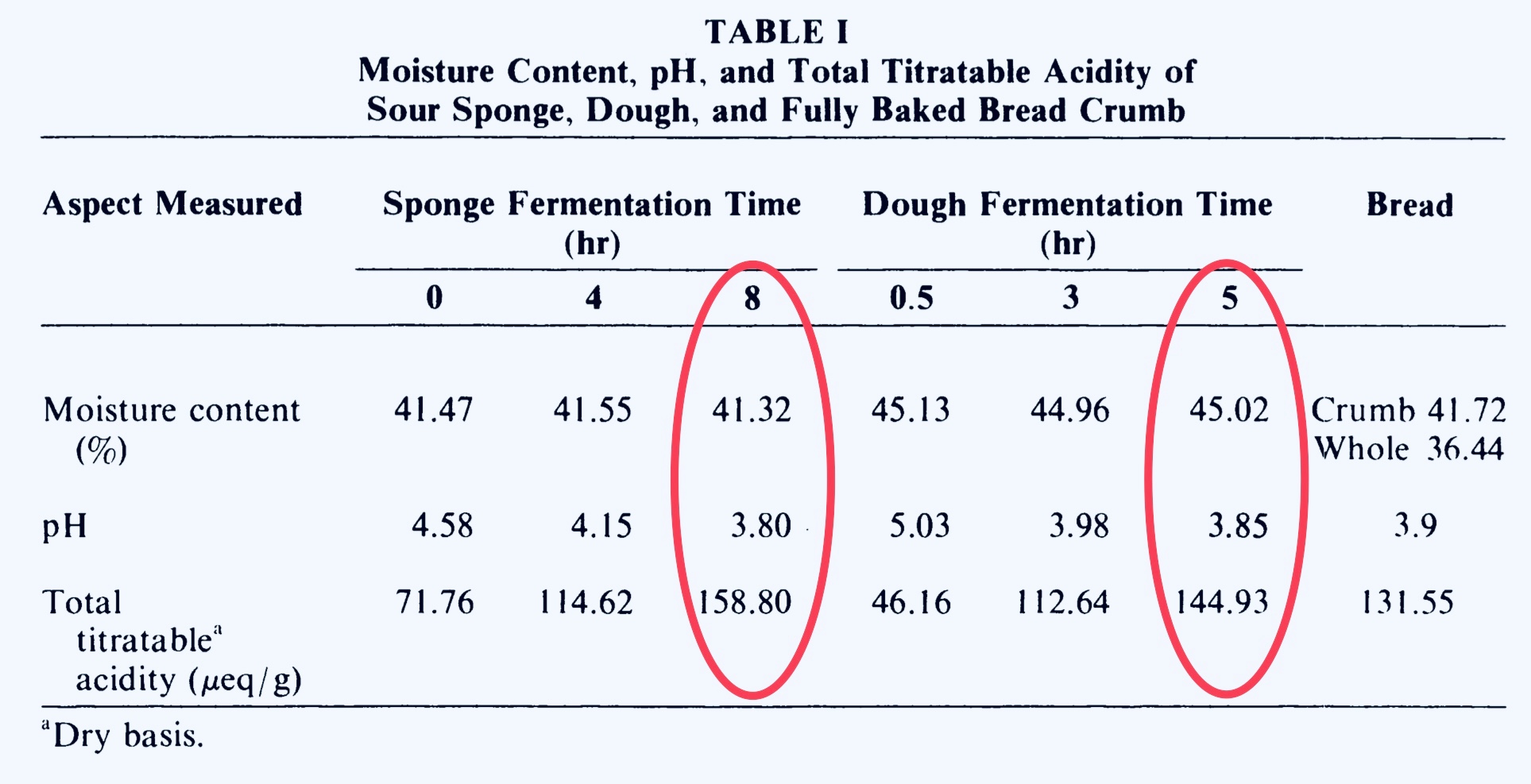 Wouldn't it be great (for sour lovers) if we could know how long and at what temp we needed to ferment or starters, levains, and doughs in order to produce the lowest PH and highest TTA and still produce a dough with strength (not degraded)? We could use these procedures, but I think 105F is too high. Also many of us have followed these procedures only to find that the bread was far from sour. Something isn't adding up...
Is this chart valid?
Danny