Sourdough rookie needs more lift!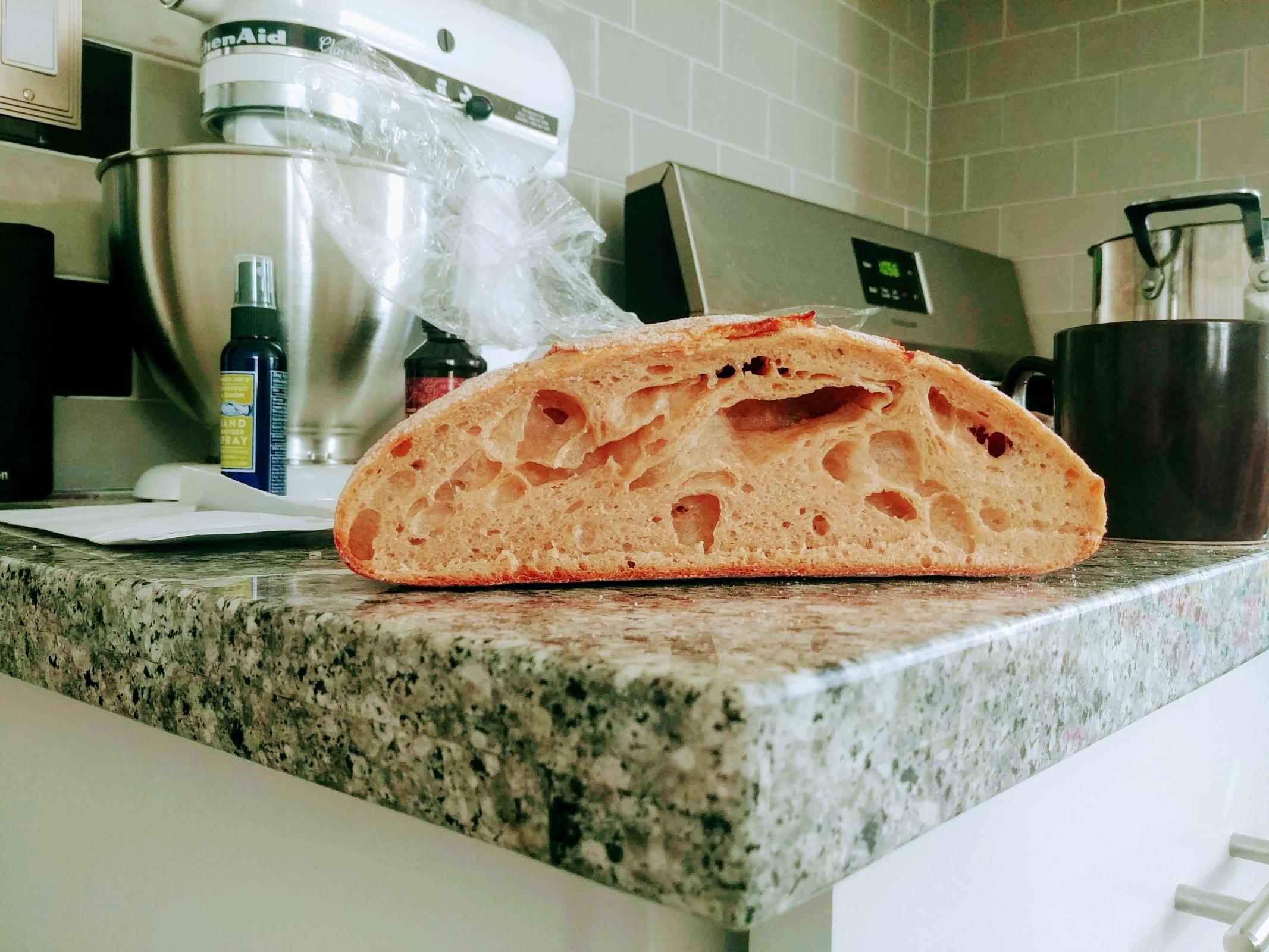 Hey all,
I'm a relative newcomer to sourdough (first attempt was probably a month ago). I've made probably 5 batches yielding 2 loaves each. The first 4 were either the Overnight Country Blonde or Brown from FWSY. The last one that I made yesterday was made using this recipe for Tartine's Country Bread. Each time I followed the recipe pretty much to the letter. All loaves have turned out... fine. Great flavor, and I've never had any go uneaten, but I'm not satisfied with the structure of the loaves. They all end up turning out rather flat (compared to loaves made with only packaged yeast or one of Forkish's hybrid loaves) with big giant holes alongside tiny little ones.
My question is, how do I go about getting these loaves to puff up more? I don't know if my levain isn't active enough or if I'm either over or under-proofing the loaves or...? I know nobody will be able to provide a definitive answer, but maybe some ideas of things to tweak and experiment with going forward?