100% whole-wheat sourdough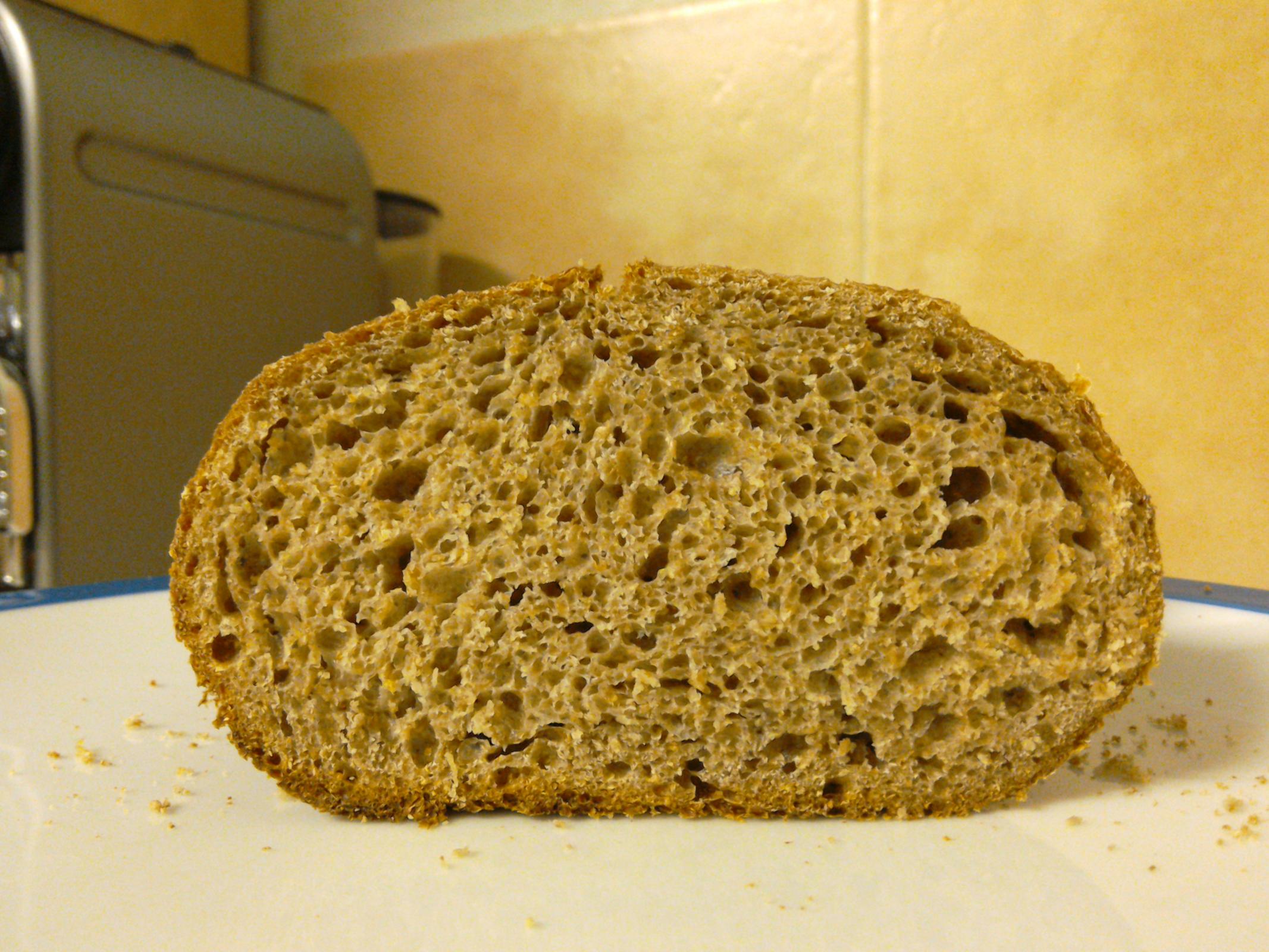 Very pleased with this crumb. 
A no fuss recipe: 
400g whole wheat flour
320g water 
8g salt
40g starter (left over starter from my detmolder rye bake)
Mix and leave for overnight. Get two folds in before bed within 1.5 hours. 
Next morning when more than doubled give it one more stretch and fold as a pre-shape and to build strength. Rest for 20 - 30 minutes then shape. 
Final proof in the fridge for 8+ hours. 
Bake. 
As an offspring from the detmolder levain which had been in the fridge for a day and the long ferment the flavour is very good indeed! The crumb was a nice surprise. 
[baked in a silicone pouch - for a no fuss bake - however the dough was small enough that it wasn't restricted by too much support and got an oven spring more similar to a freestanding loaf]