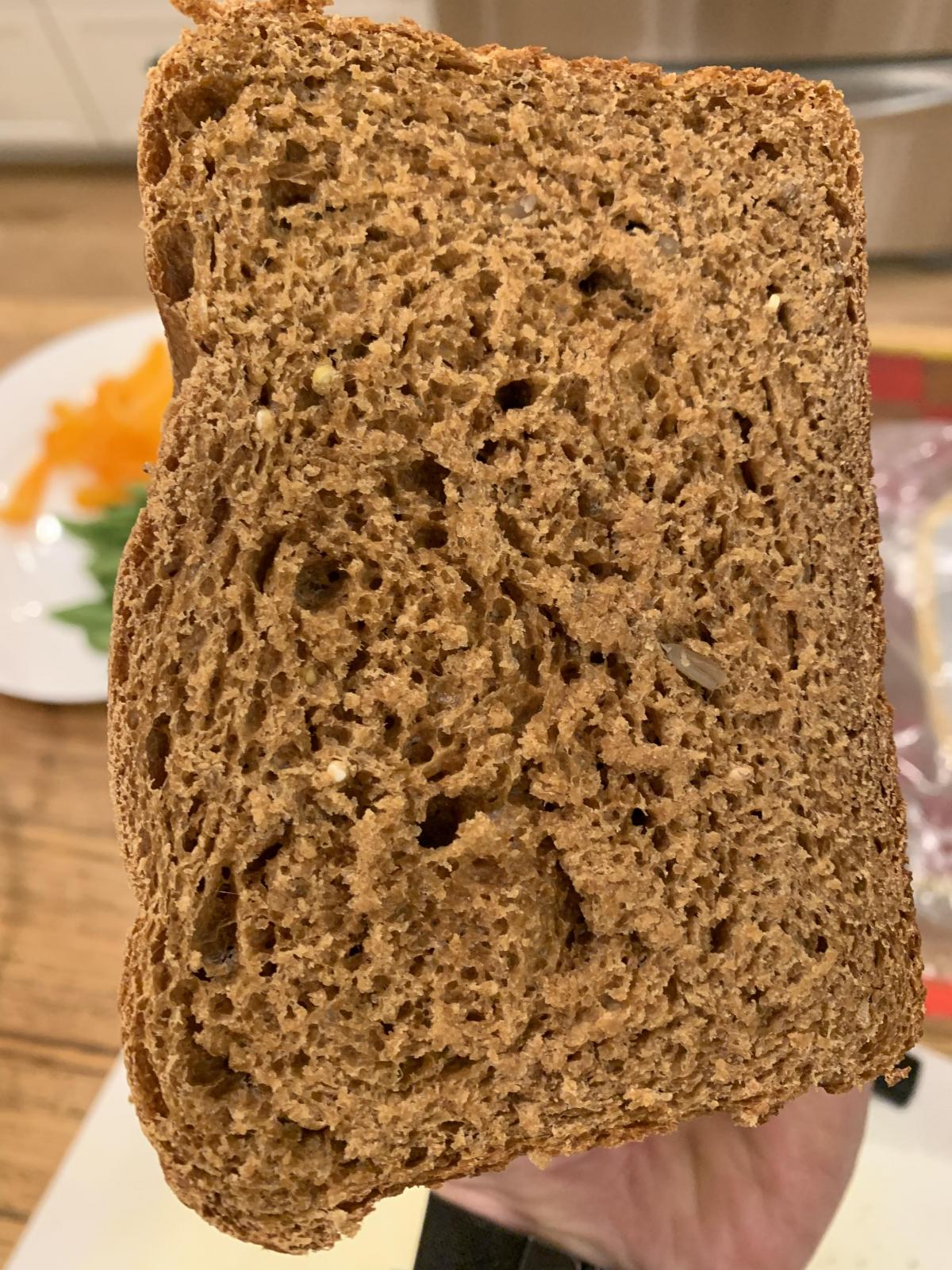 I am a first time poster here.  New to the site as well.  I have had the opportunity to read some of the posts here and most are far beyond my skill at baking. Pretty new to it, but wanting to provide my family homemade bread. 
I have been experiencing the issue shown in this photo...or maybe it is not an issue. I don't know.  The bottom of the loaf appears almost crushed to me. While the top is lighter, the bottom is dense. 
This is a 100% whole wheat bread recipe.  Does anyone have input on what might be going on?
The photo is sideways.