February 28, 2019 - 11:32am
Once again I am trying to successful bake the famous Larraburu SD. All other attempts have failed miserably. I am using David Snyder's formula and process based on the Galal, Johnson, & Varriano-Marston paper.
The 50% Levain was fermented at near 80F for 10 hours. The image below was taken at the end of fermentation.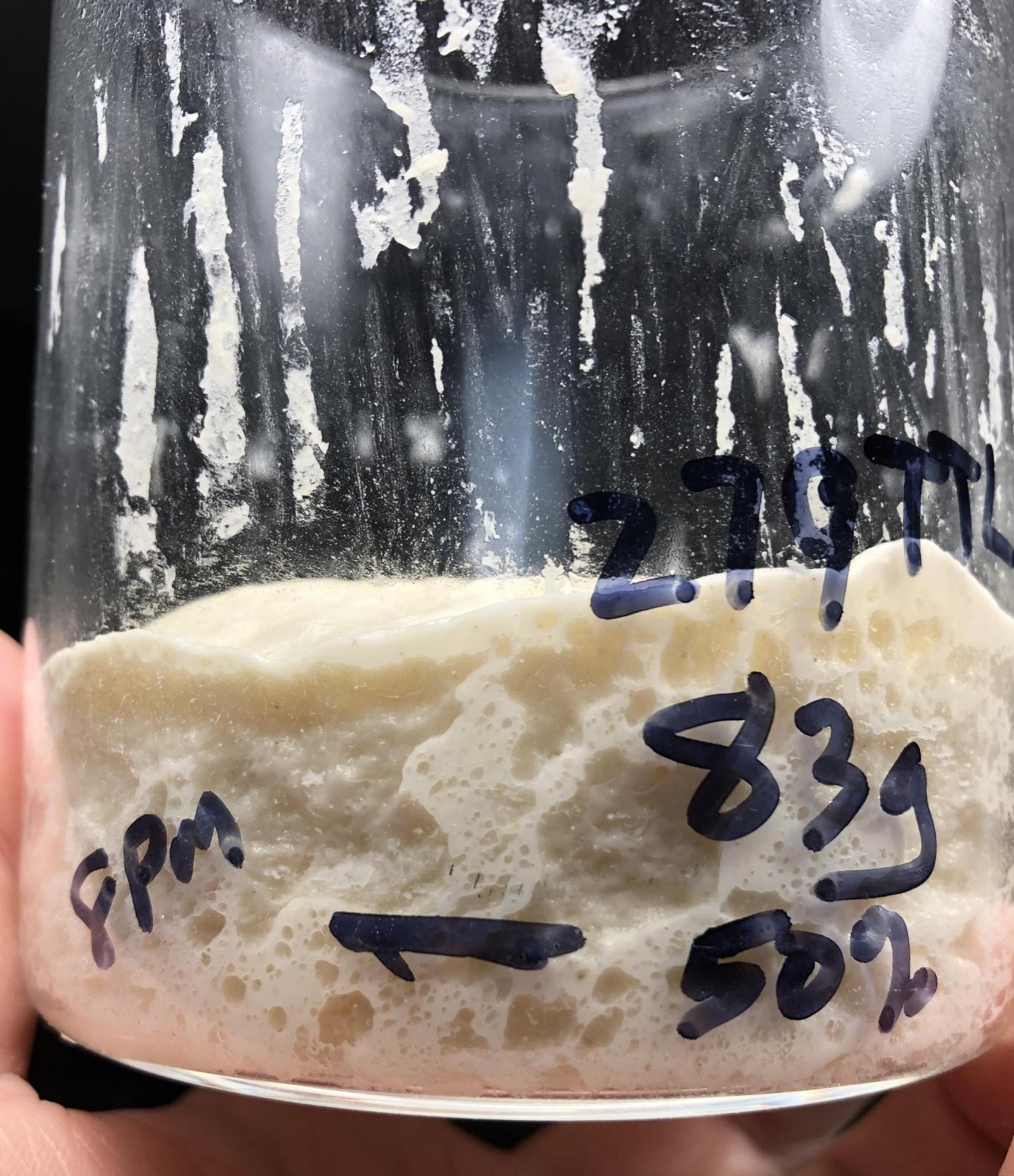 My digital PH meter is stored away, so at the last moment I decided to test the PH of the fully fermented levain with a PH strip. NOTE - the PH is shown on the left side (darker) of the strip.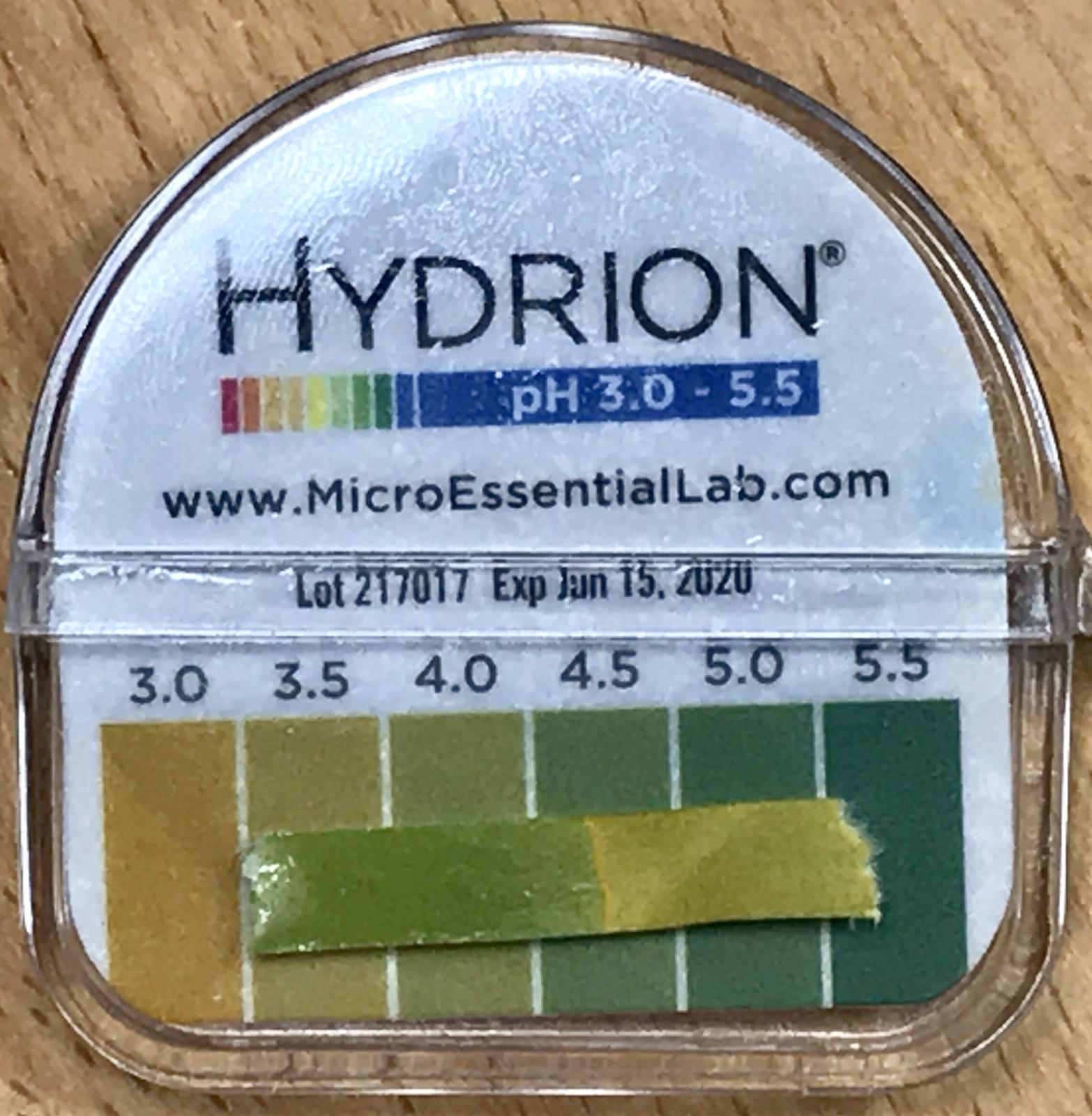 Left image was taken after the gluten was developed. It was kneaded by hand. A machine was not used for this bake. The image on the right was taken after a 1 hour BF at 80F.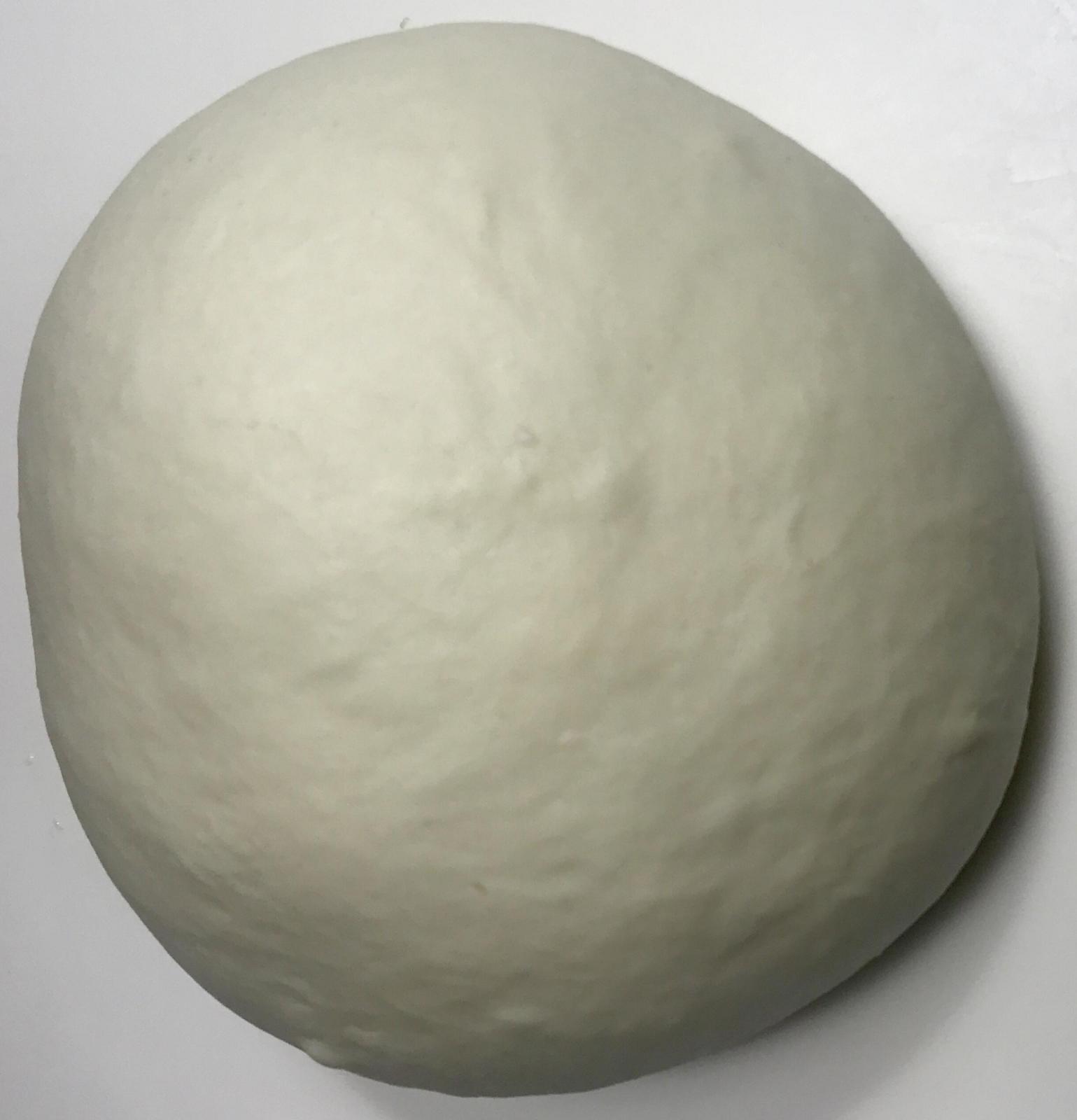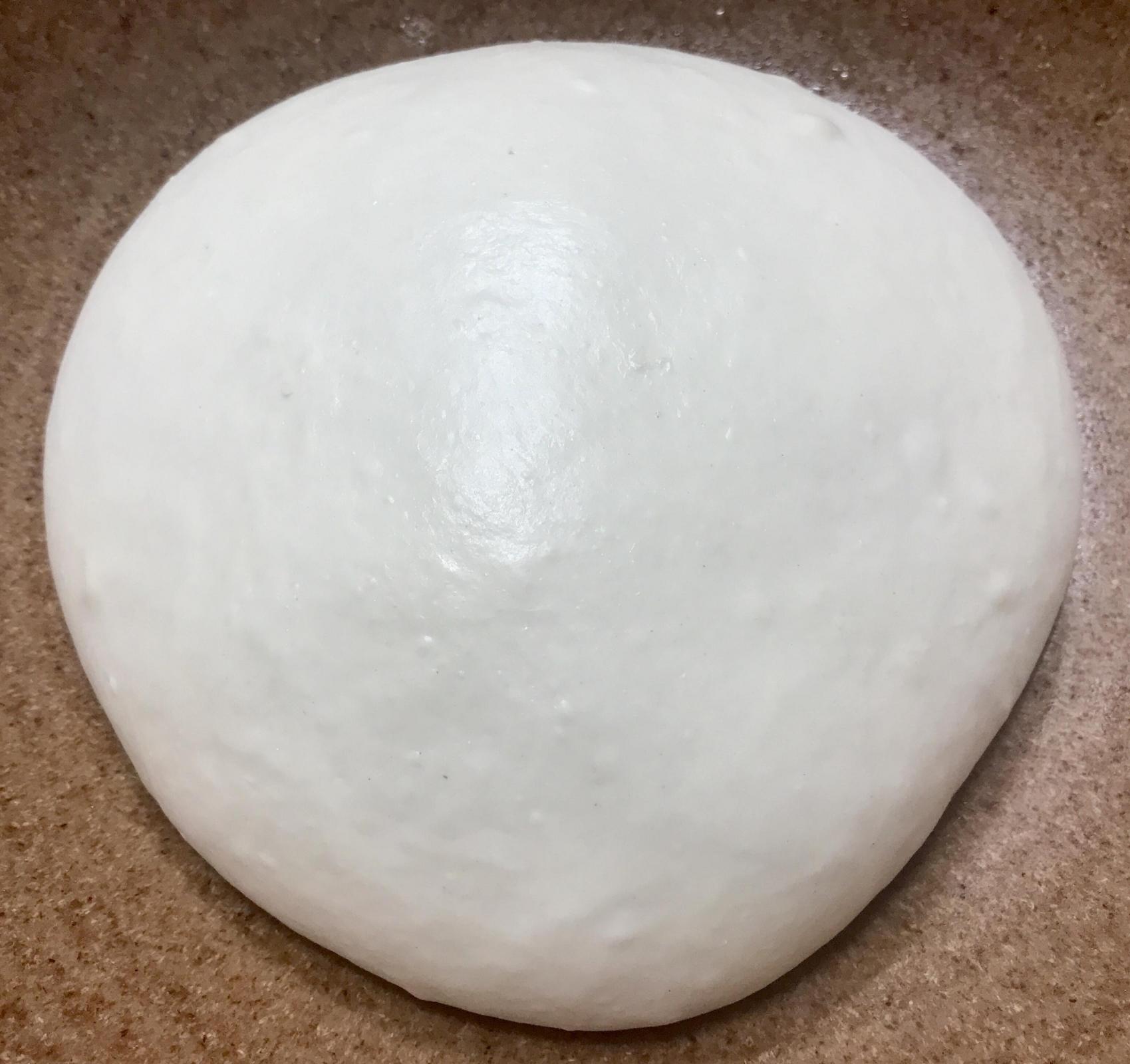 Below the dough was photographed right before the final prrof.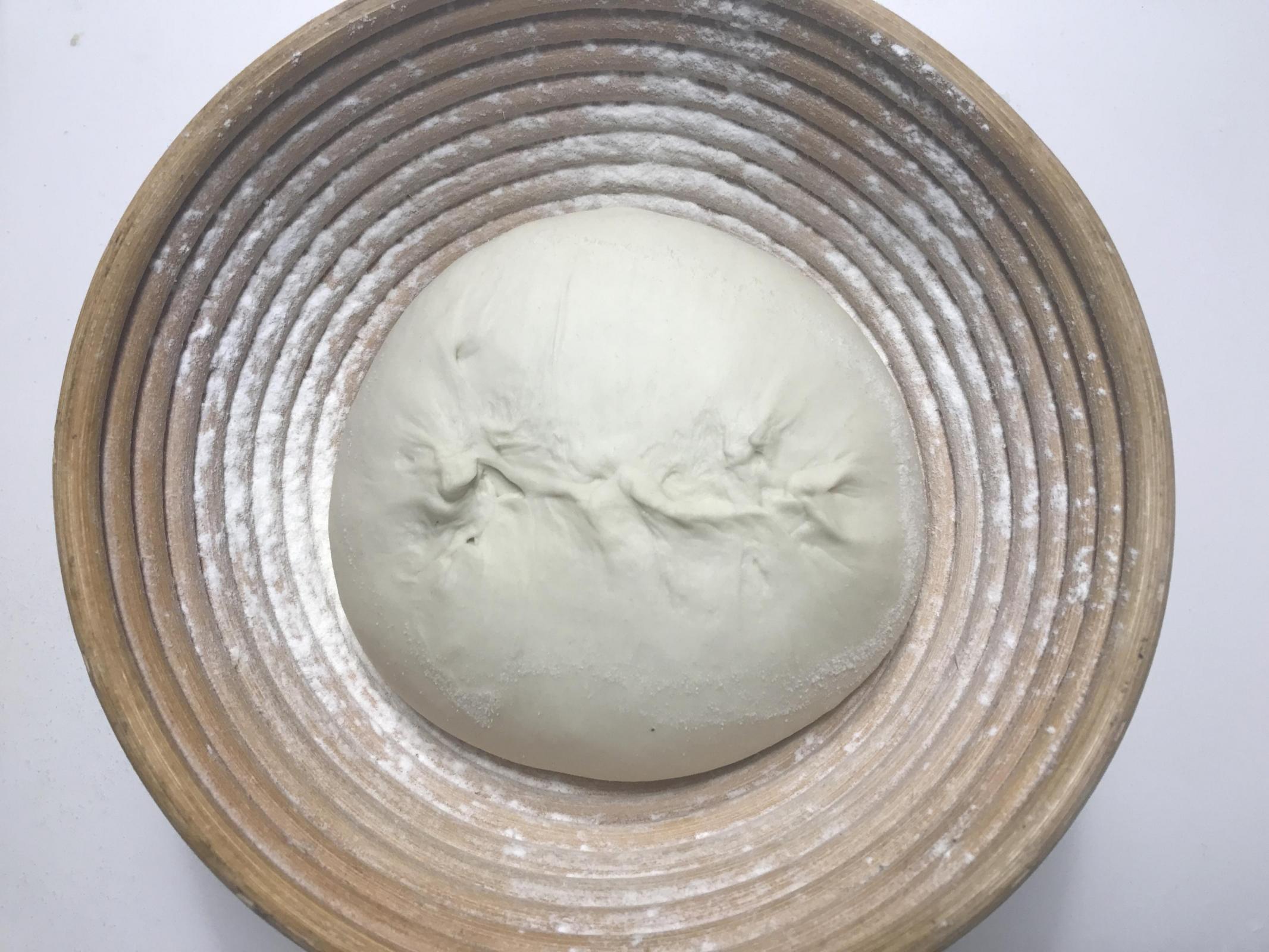 Below is the dough after a 4 hr proof at a target temp of 105F.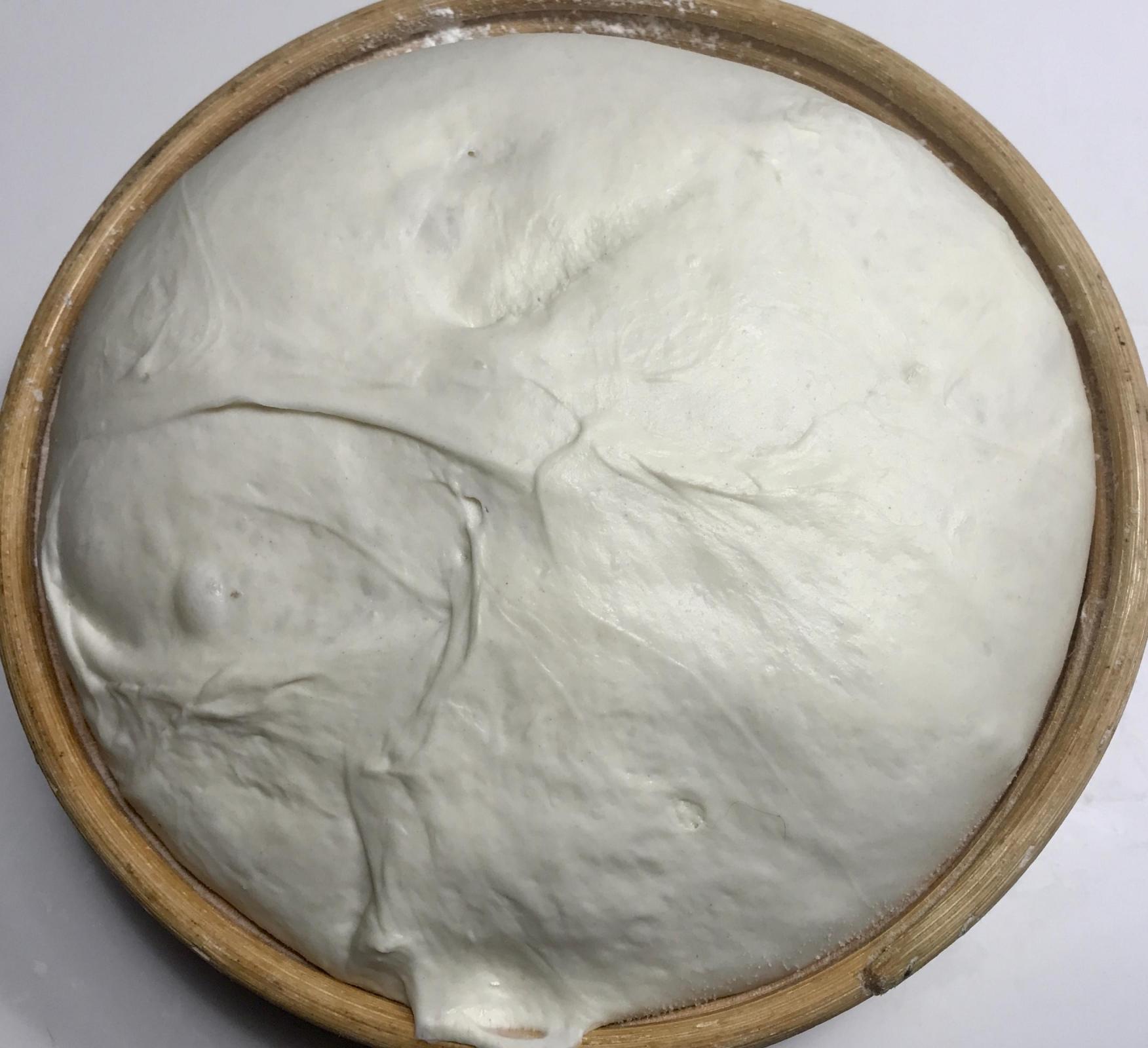 I am very pleased with the outcome considerating abuse (hot fermentation) that the dough with stood.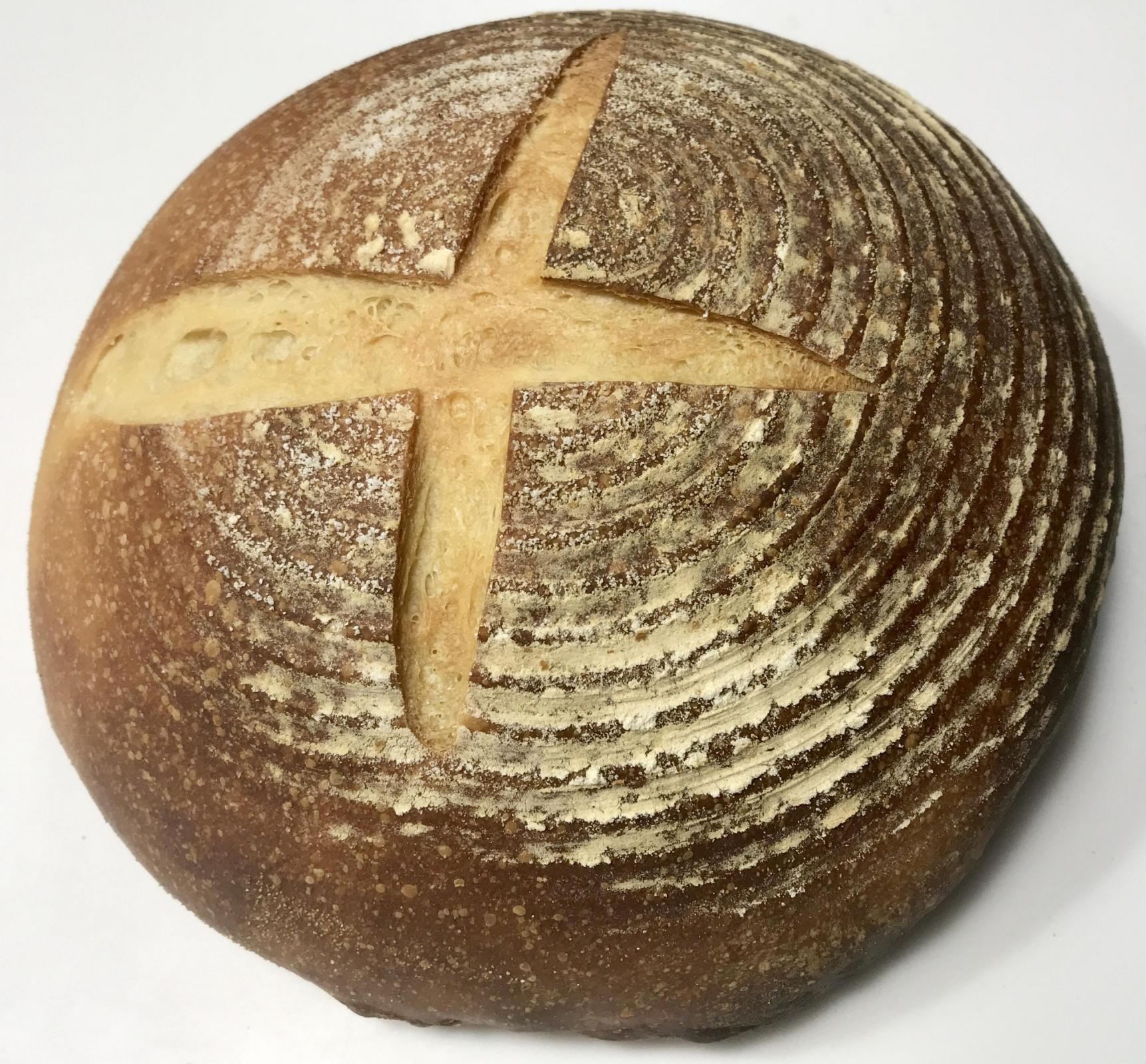 The bread was over proofed, but with a 4 hr proof at over 100F, what else could we expect?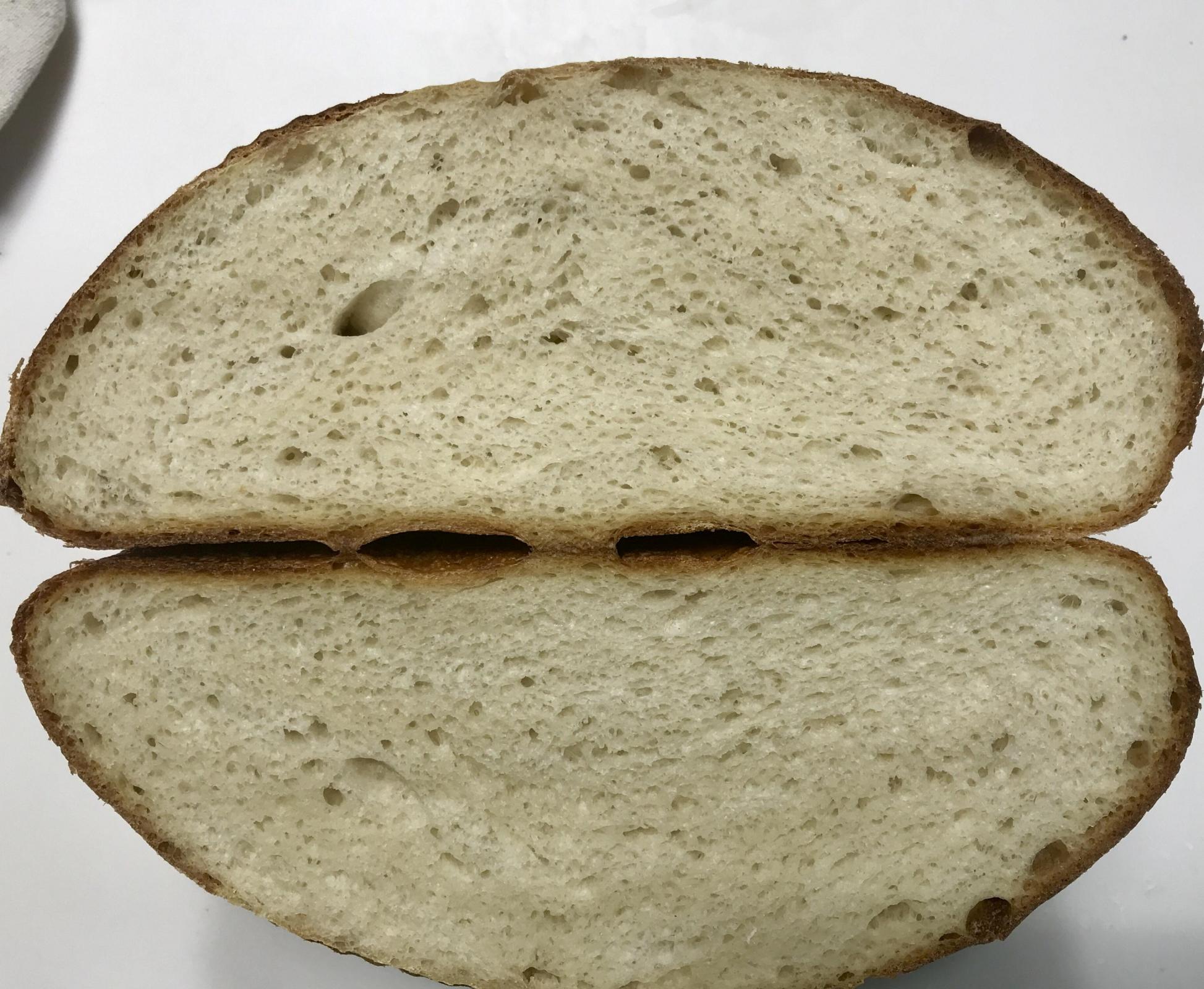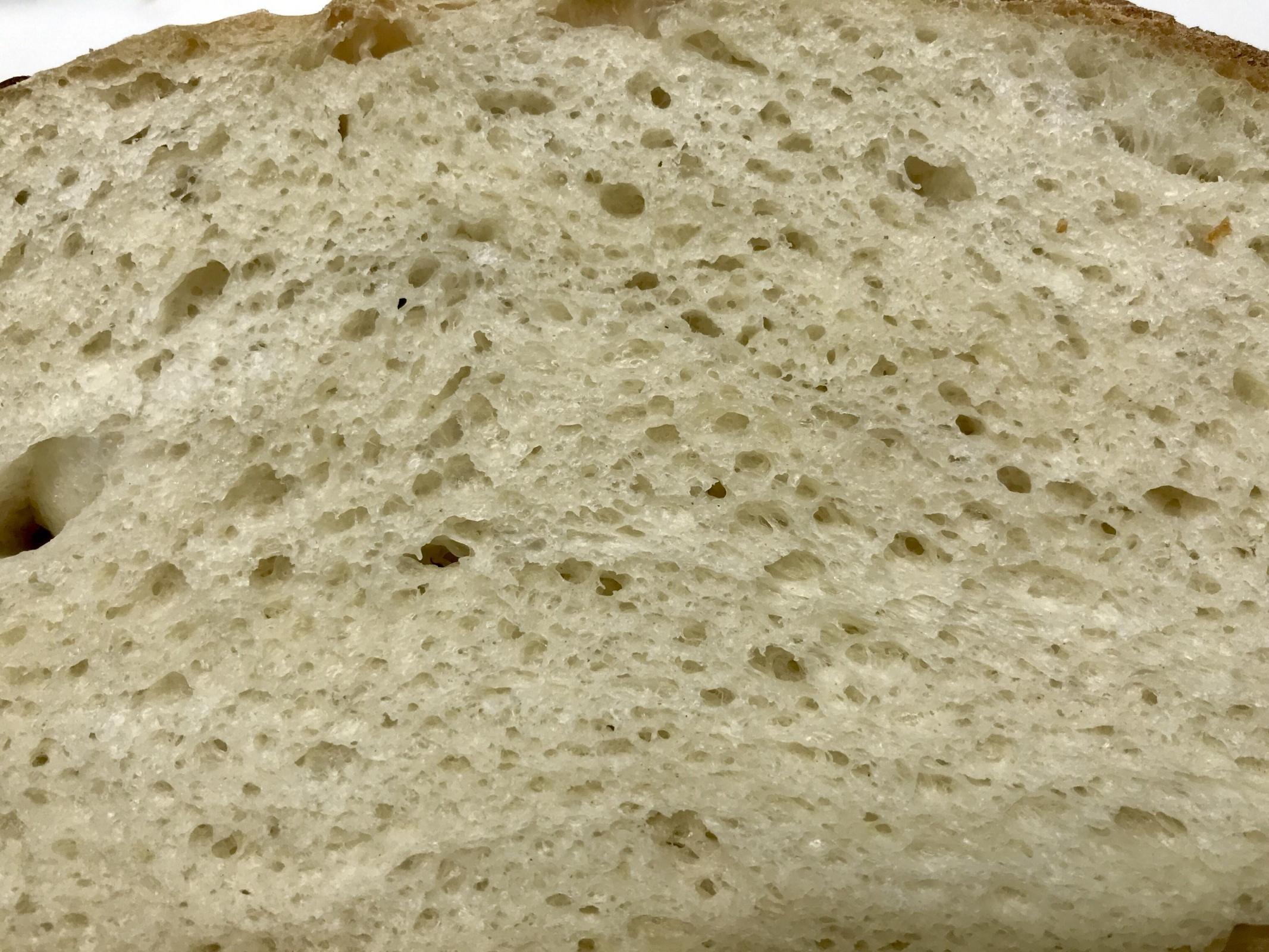 The flavor was fairly prominent and smooth. The flavor profile had no sharp or vinegary notes. The texture was moderately soft and enjoyable, IMO. If it wasn't for Teresa's SFSD, I would be attempting to tweak this more in order to make this a favored bread.
Question for those that have tasted the original Larraburu SD. How would you describe the crumb? Did it resemble the crumb above, that we now consider to be over proofed?
Conclusion - Teresa Greenway's SFSD is by far the very best version of Sanfrancisco Sourdough that I have eaten.  I prefer a bread that is intensely flavored. But keep in mind, I have never sampled the real SFSD.
Danny
For those interested. HERE is the link for the interactive thermal data chart that was run during the fermentations.
UPDATE - The bread staled in one day. Both the flavor and the texture degraded in 24 hours. I am thinking that the relatively short fermentations produced a loaf that staled in short order. <Bummer>