February 24, 2019 - 3:08pm
Almost 2 Week Old Starter Help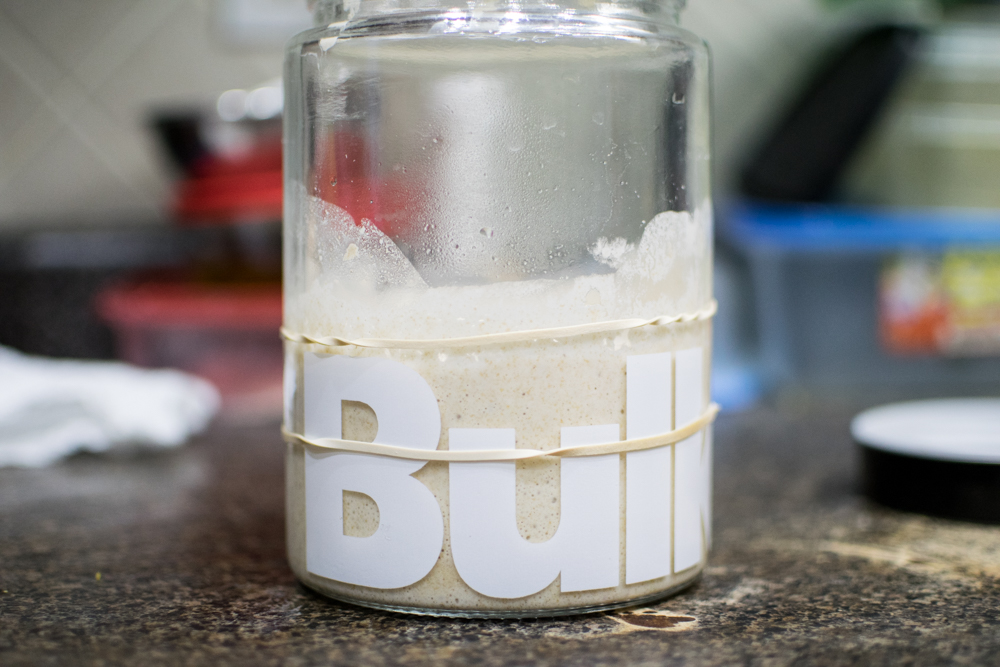 Hi all,
First post here and I'm in desperate need of help.
I started a sourdough starter 12 days ago and my starter does not rise much at all.
I was initially following the instructions at The Perfect Loaf. I started by feeding it 100 g organic light rye along with 125 g water at 80 degrees F and carrying over 75 g of the original starter once a day until day 4 when I started feeding it twice a day in the same amounts.
Unfortunately my starter doesn't rise much. For the past 5 days I've been feeding it twice a day as follows,
50 g unbleached AP Flour 
50 g organic whole wheat flour
100 g water at 80 degrees F
75-100 g of the original starter
I still only get a rise equivalent to at most 3/4 of the original volume of the starter after feeding although I do get a lot of vigorous bubbles. I keep my starter in the oven with the oven light on, it maintains a temperature in the oven around 85-89 degrees F. Also the water I use to feed the starter is filtered. I'm not sure if I'm doing something wrong or if I just need to give it more time, but I created a starter last year using the same instructions and it did not give me nearly as much trouble (unfortunately that starter died : [ ). I'm pretty sure it's supposed to rise way more than this.
The image with elastic bands indicates the starting and maximum height of my starter.
I would really appreciate any advice, thank you!
Lower Elastic Band - Starting Height
Upper Elastic Band - Maximum Rise Height