February 19, 2019 - 1:11pm
Hi Everyone,
I have been baking gluten free sourdough for a few years, and from time to time the bread (different recipes) comes out with a hard, dry crust on the top: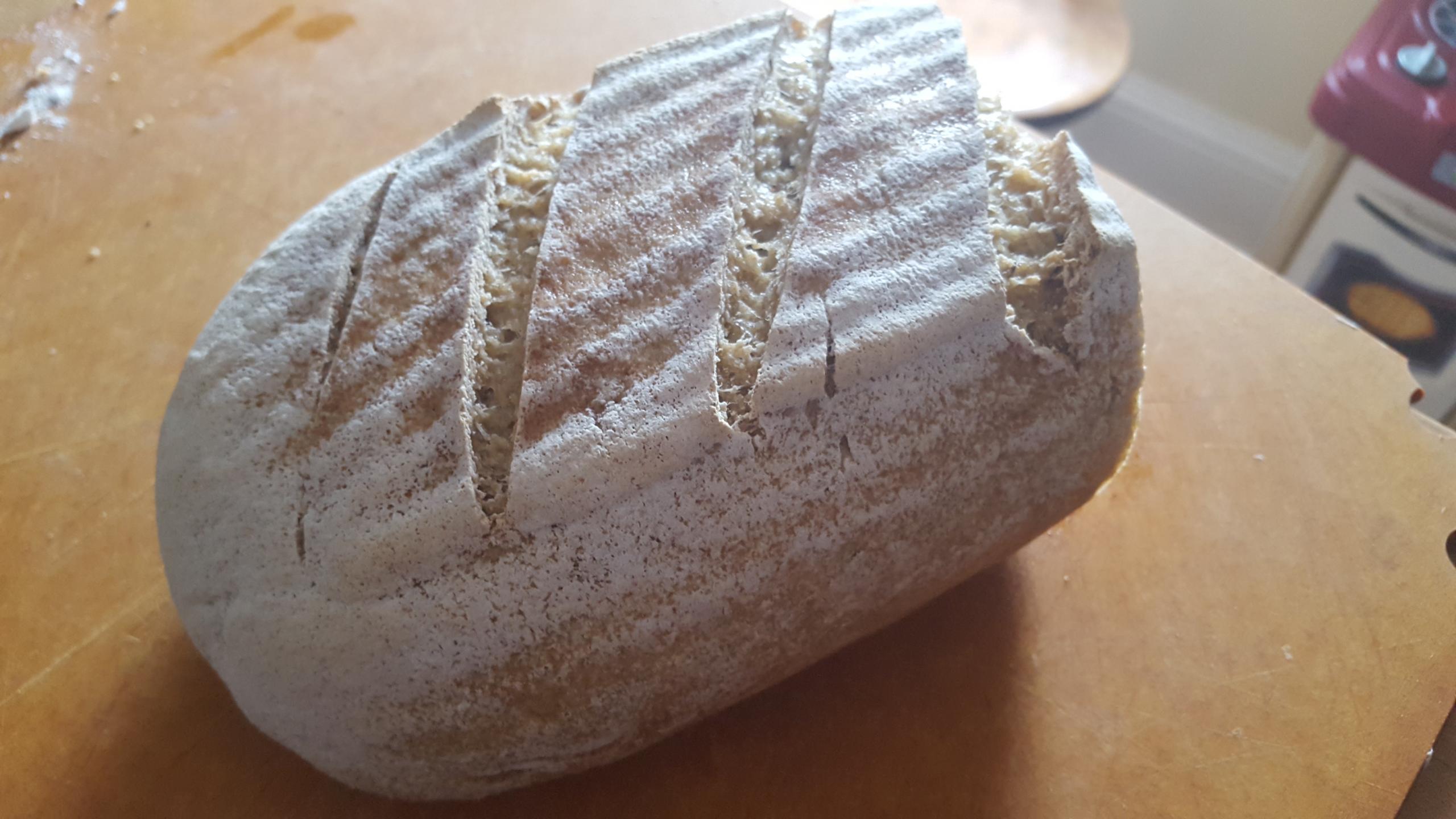 The bottom of the loaf is unaffected. It only seems to happen where the crust is directly exposed to the hot oven air. Usually, baking with a cast iron dutch oven and leaving the lid on for the first 20 minutes, the crust remains nicely brown. This loaf came out of a new clay baker (from breadtopia), and even with the lid on for the first 20 minutes, this dry white crust appeared. 
Does anyone know what makes this dry white crust appear? Sugar content? Hydration? Too much flour in the banneton? Something else?
I can list the recipe if needed, but first thought I would ask if there was a simple (haha) answer to the problem. 
Thanks for any help!
(I posted this in this area, rather than the gluten free, because I thought this may be more of a universal issue, rather than specific to gluten free baking)