February 2, 2019 - 7:33pm
Not Exactly Hamelman's Five-Grain Levain
I have very little experience working with white flour. There're two reasons why I used so much white flour in this bake. The first is to stay true to the community bake's formula. The second is to suit the palate of most people as I'll give this loaf away to my aunts.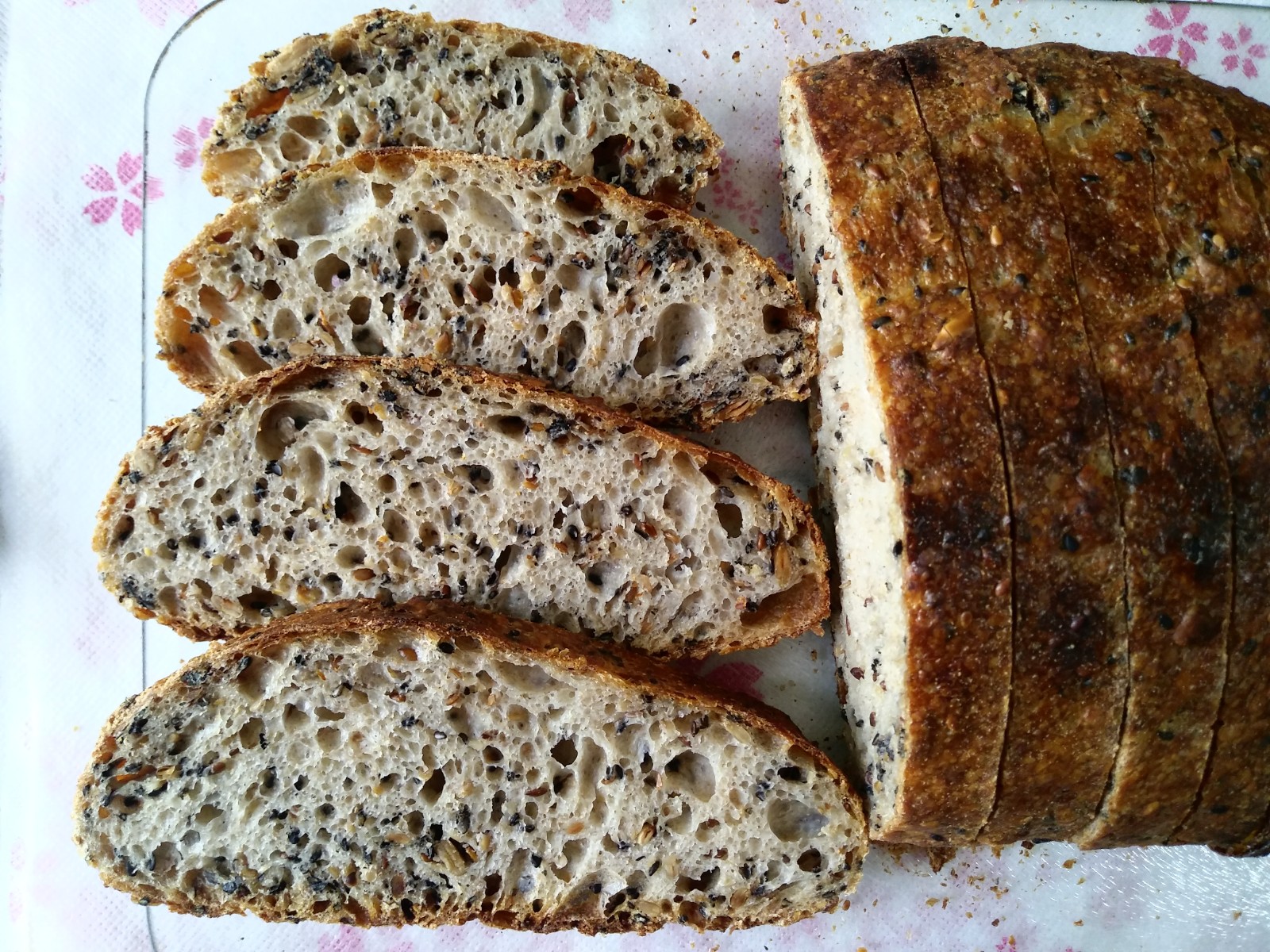 25% Spelt Multi-Seeds Sourdough
For dough:
225g        75%       Bread flour
75g          25%       Freshly milled spelt flour
239g     79.7%       Water
30g          10%       Active starter (half whole rye, half whole wheat)
5g         1.67%       Salt
Add-ins:
21g         7%       Toasted white sesame seeds
21g         7%       Toasted black sesame seeds
21g         7%       Toasted sunflower seeds
21g         7%       Toasted golden flaxseeds
__________
90g         28.6%       Whole grain
315g       100%        Total flour
254g       80.6%       Total hydration
Roughly combine all dough ingredients except for the salt and let it ferment for 30 minutes. Fold in the salt and mix by the dough using Rubaud method for 5 minutes. Ferment for 30 minutes. Fold in the add-ins and proof for 6 hours longer (22.5°C).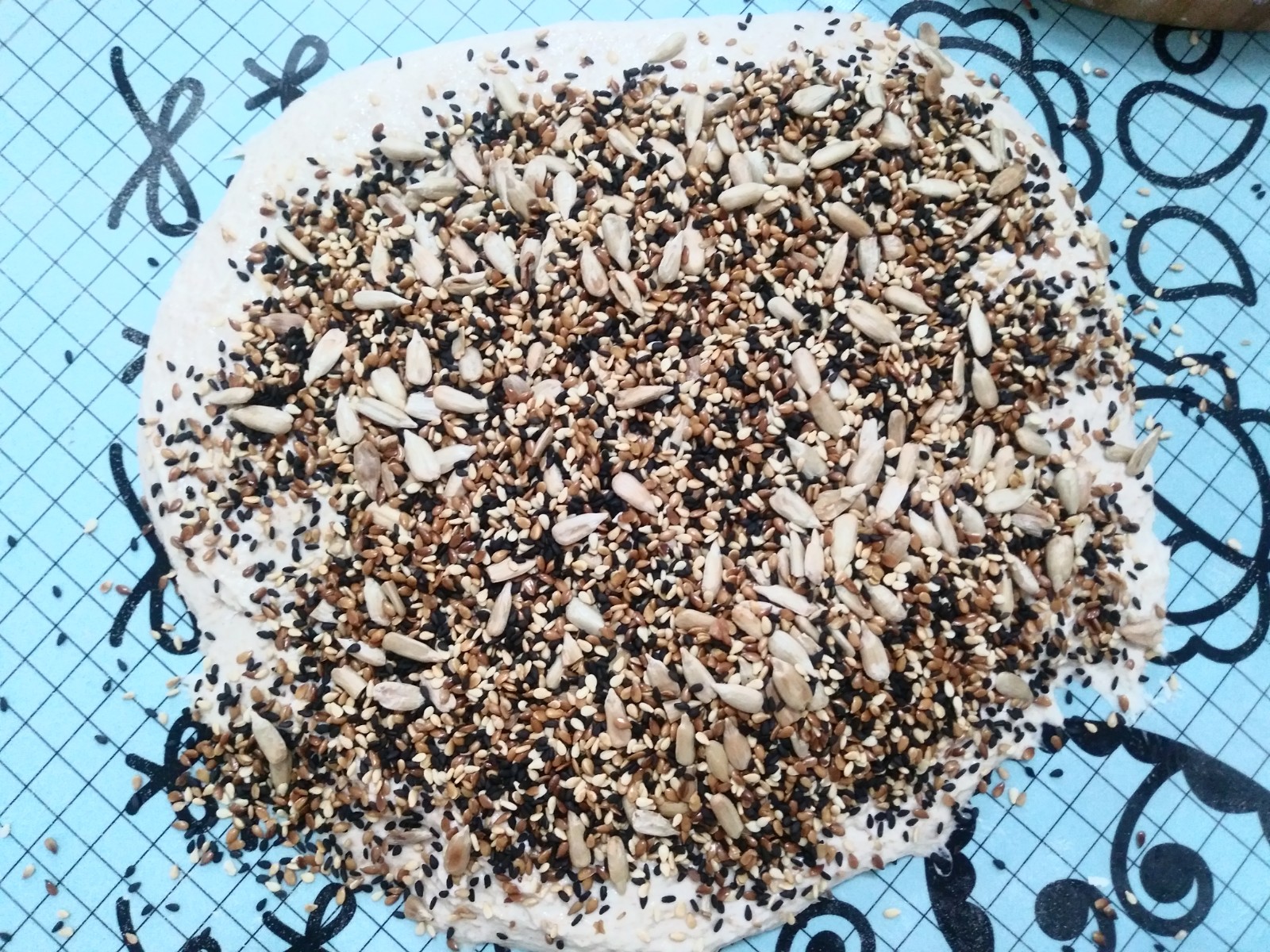 Preshape the dough and let it rest for 15 minutes. Shape the dough then put in into a banneton. Retard for 10 hours.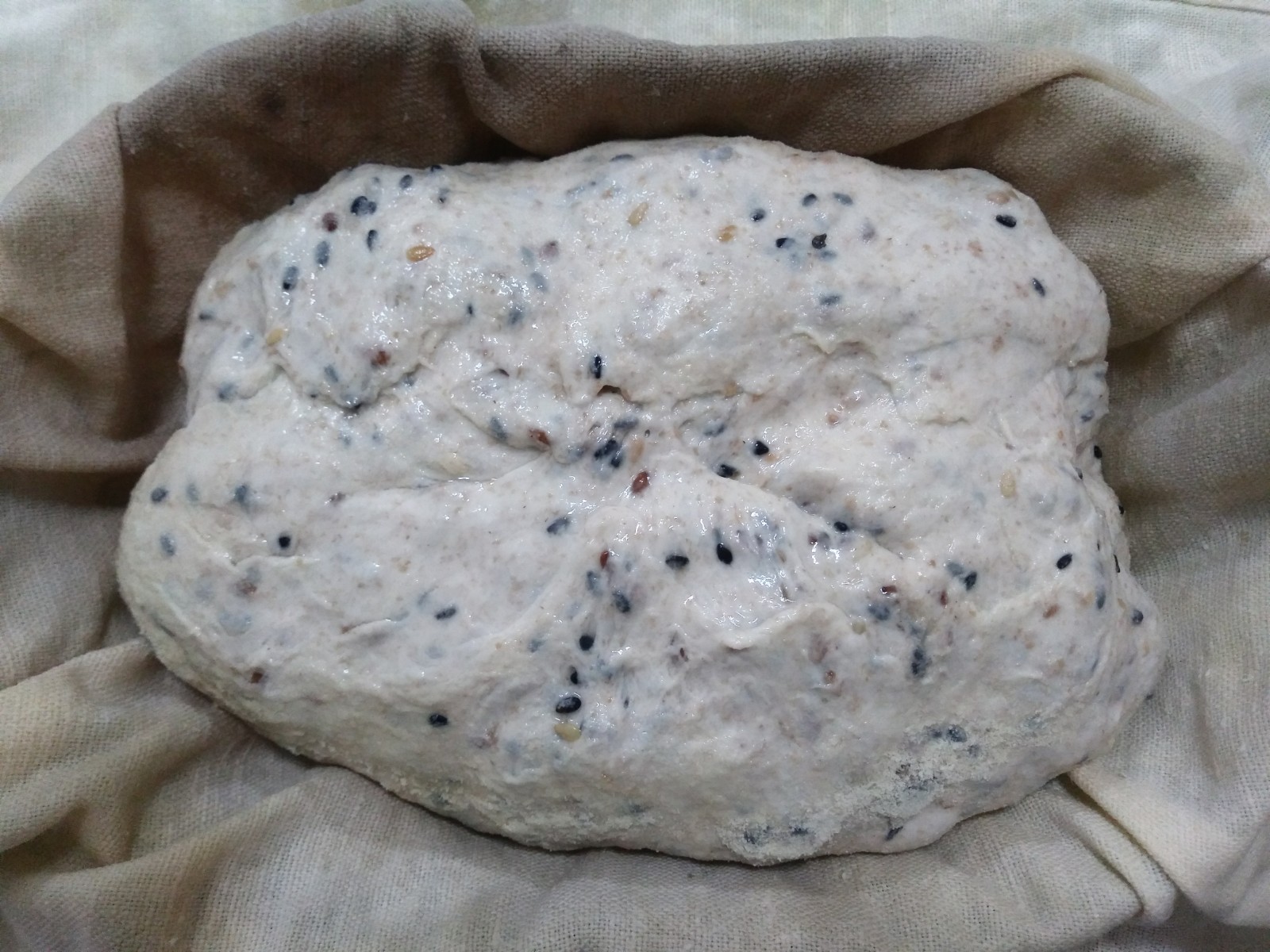 Before retarding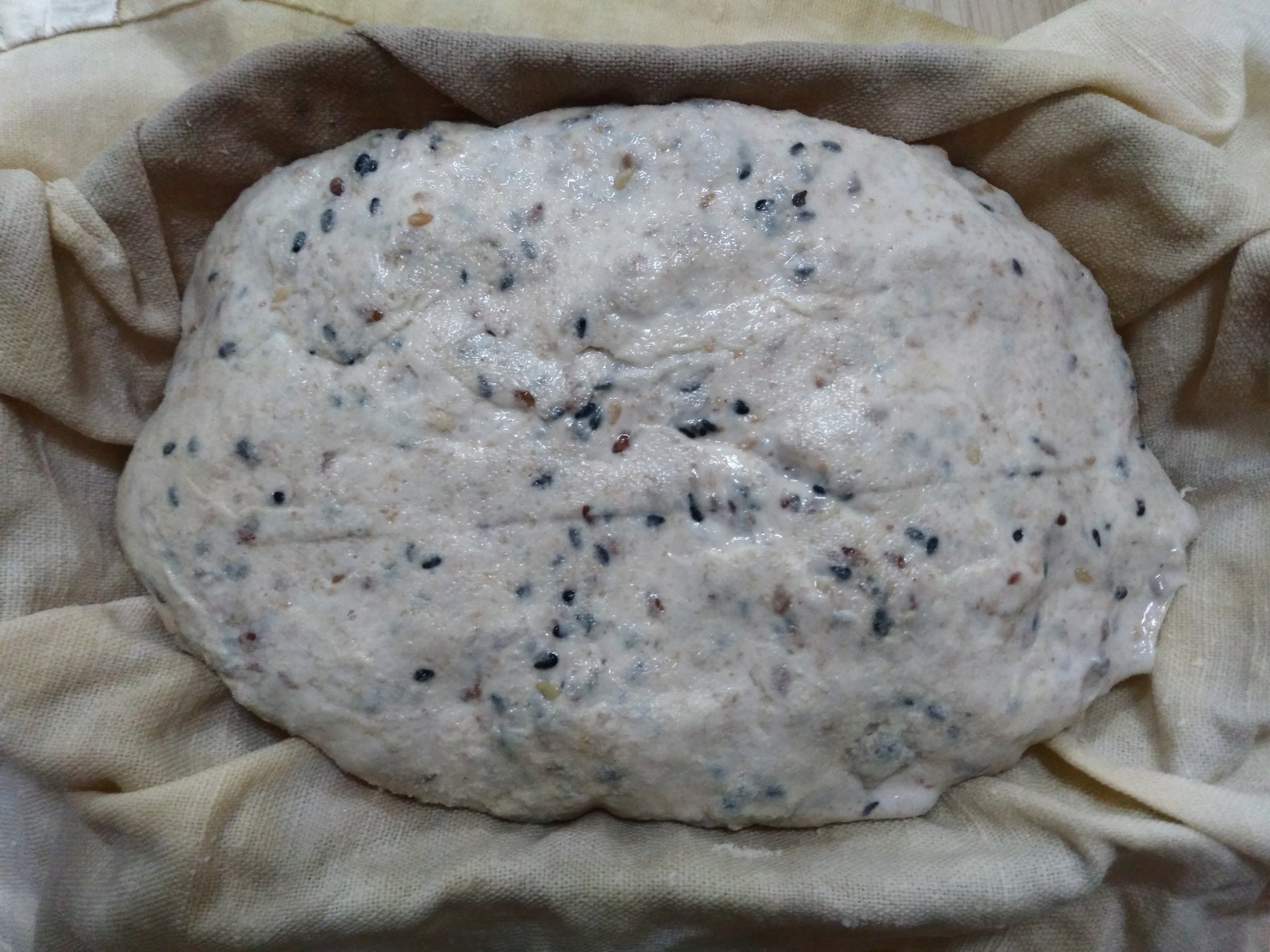 After retarding
Preheat the oven at 250°C/482°F. Score and spritz the dough then bake straight from the fridge at 250°C/482°F with steam for 15 minutes then without steam for 25 minutes more or until the internal temperature reaches a minimum of 203°F. Let cool for at least 2 hours before slicing.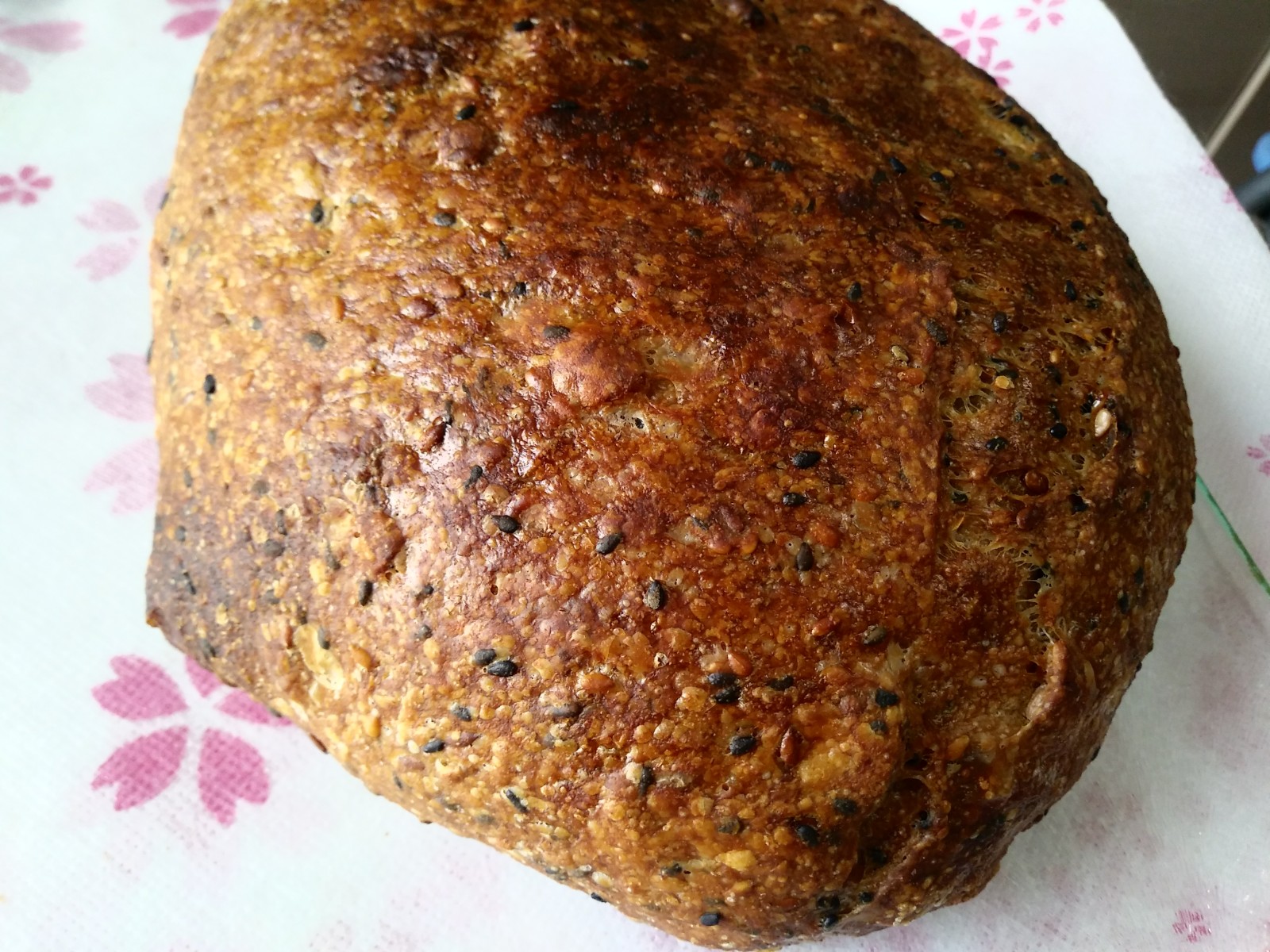 Originally, I mixed 233g of water with the flour. However, the dough felt very stiff after the seeds were added. Therefore, I tried to put 6g more water into the dough by spraying water on top of the dough, with not much success. That's why I failed to distribute the seeds evenly and some parts of the dough were stiffer than the others.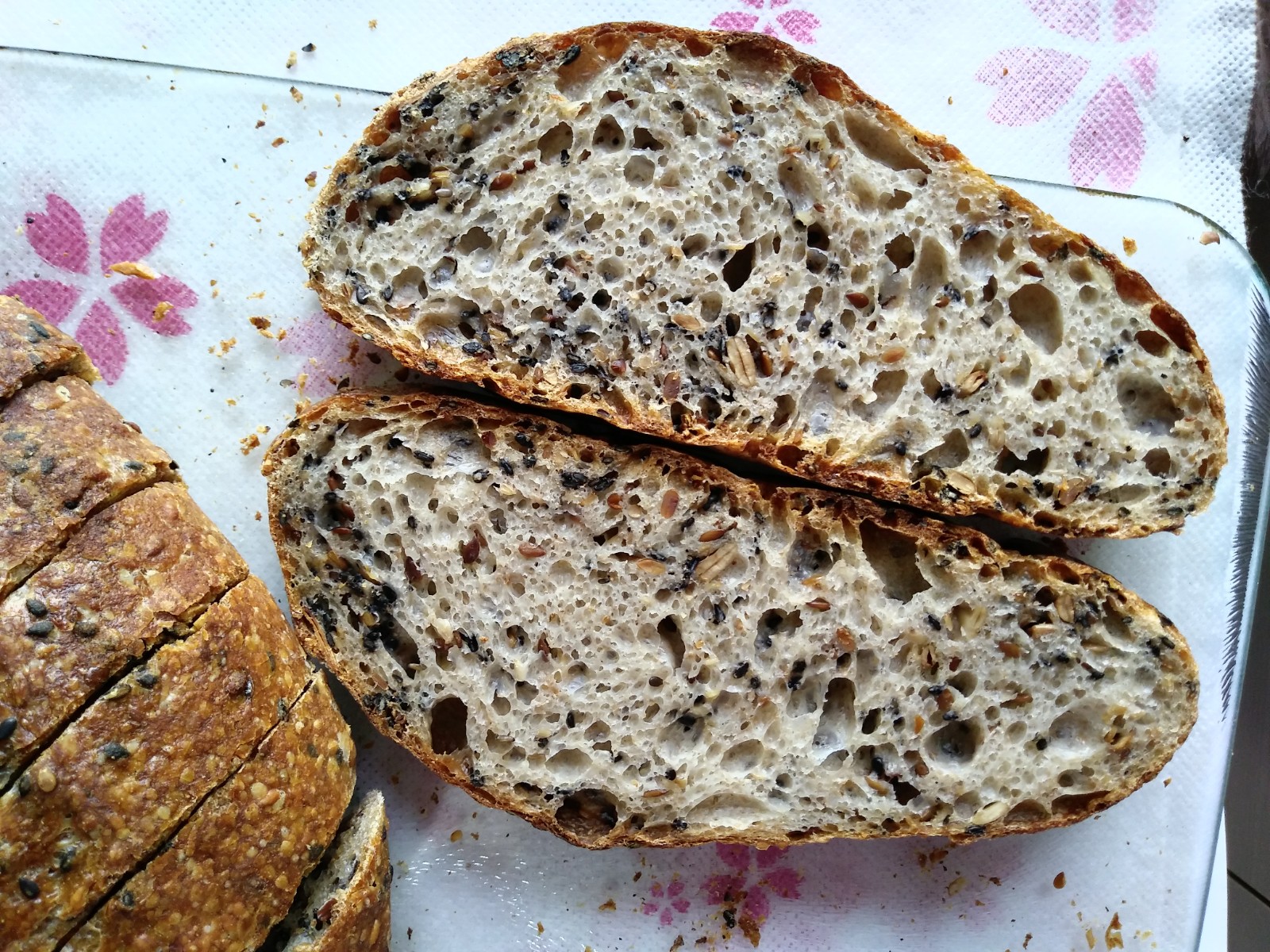 Though there was some spring, the dough tended to spread in the oven. It also has no ear so I sliced the bread rather soon to mask this flaw :) Since I plan to give the entire loaf away, I didn't get to taste it.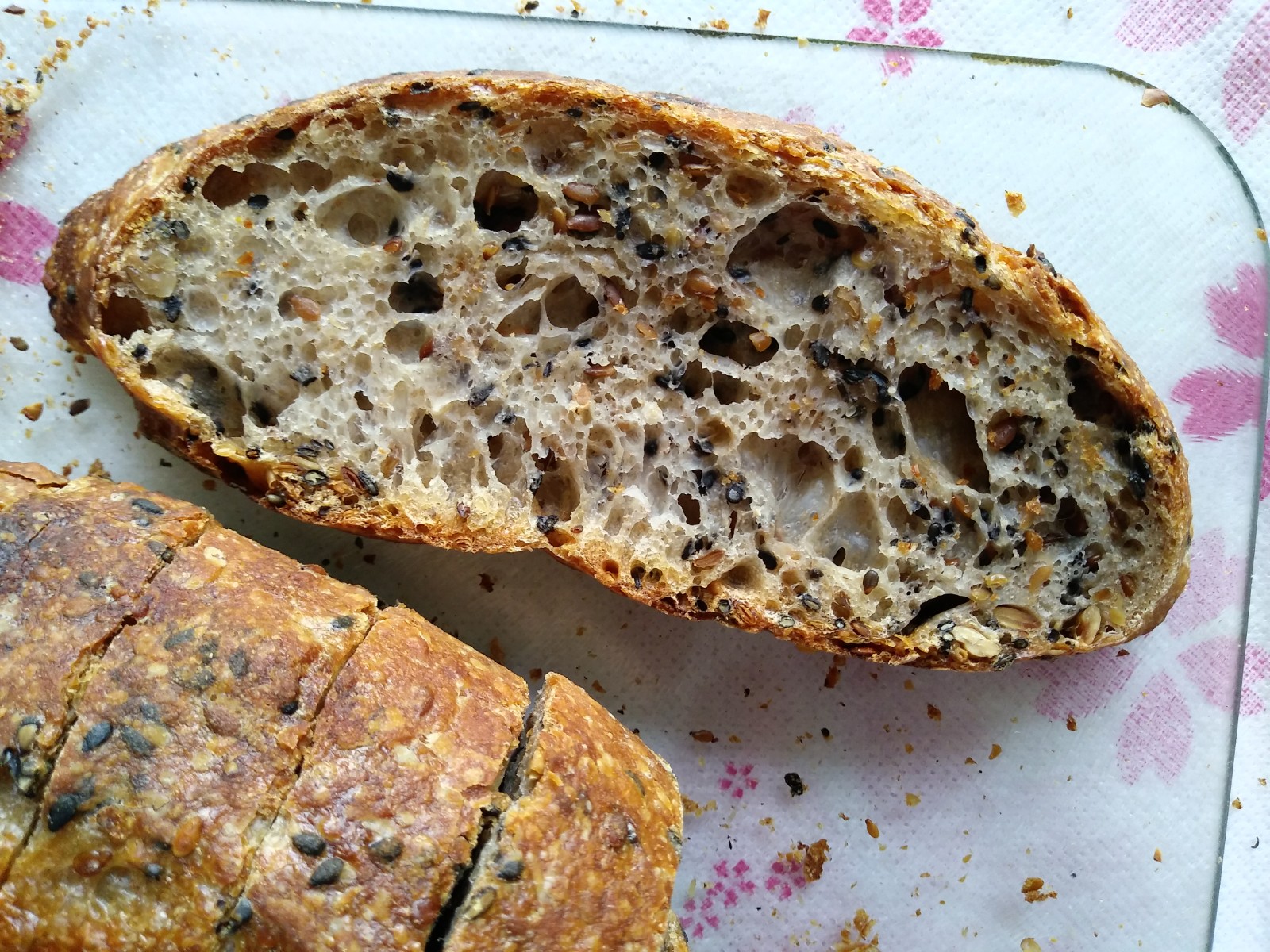 _______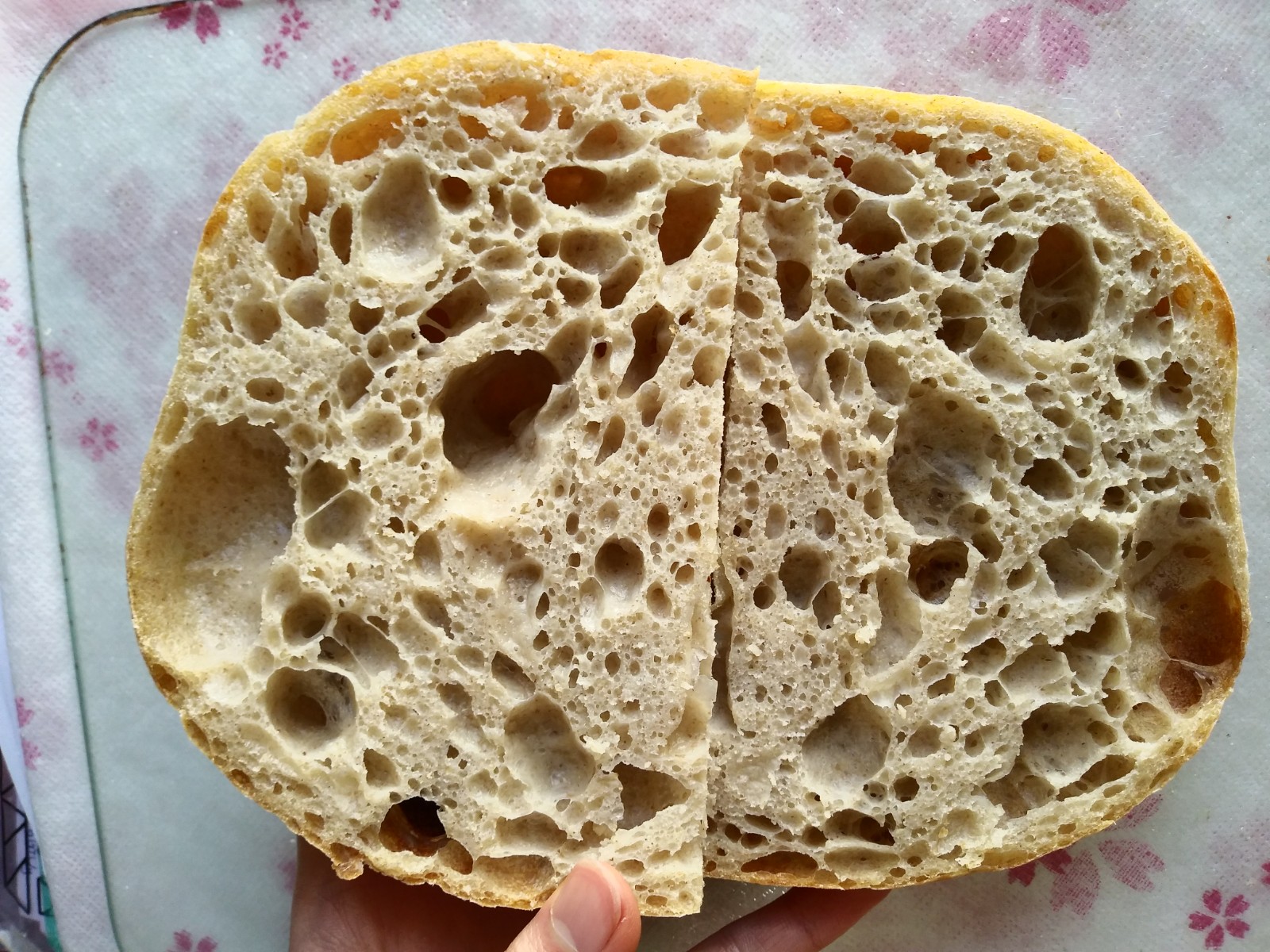 My second ciabatta (totally unplanned and almost hands-off). 15% whole gains (half rye, half white wheat) This Looks better…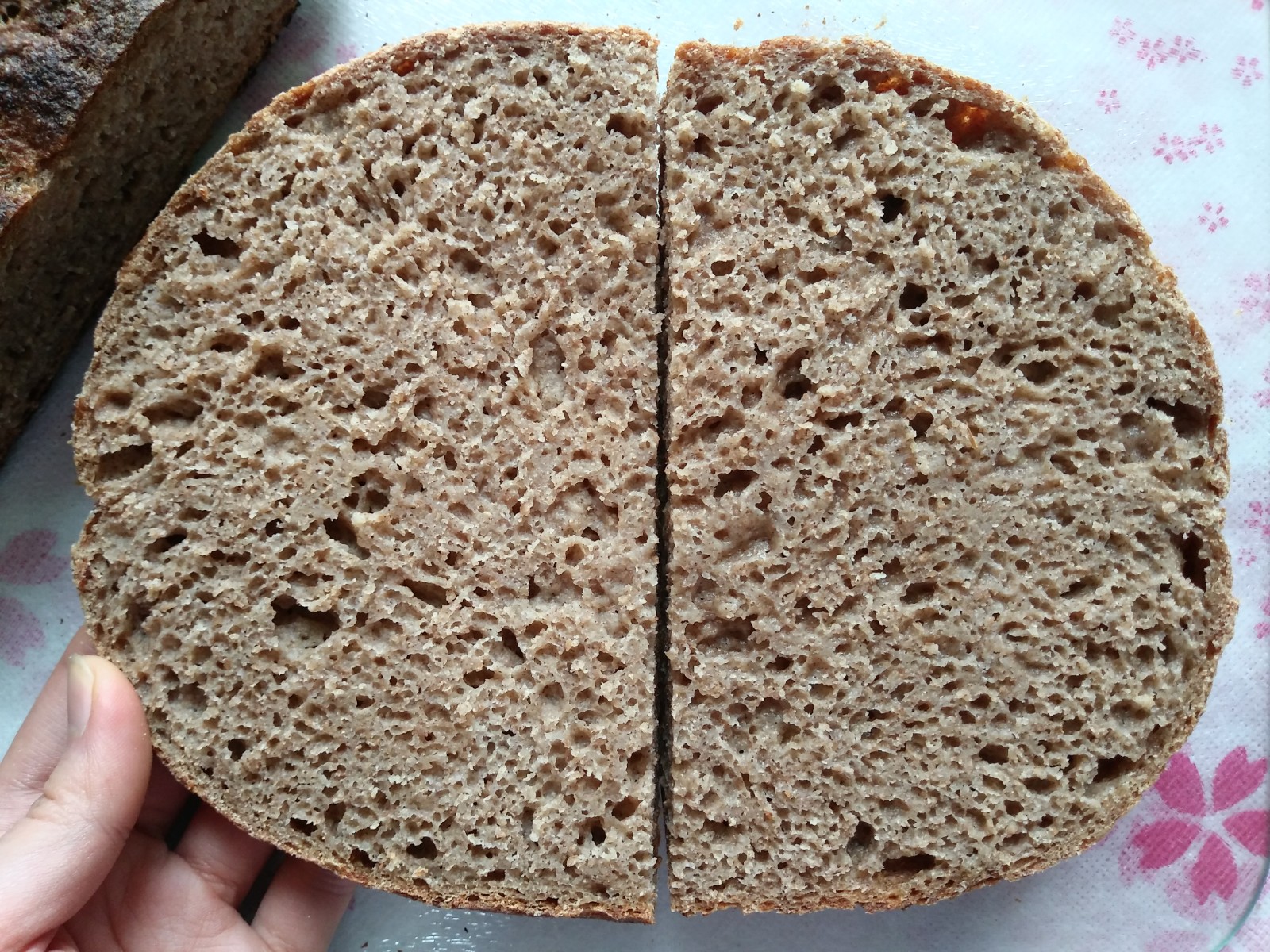 But this definitely Tastes superior. Your choice. I always pick this one :) 60% whole wheat (half sprouted & half red half white), 10% each barley and germinated red rice, 20% spelt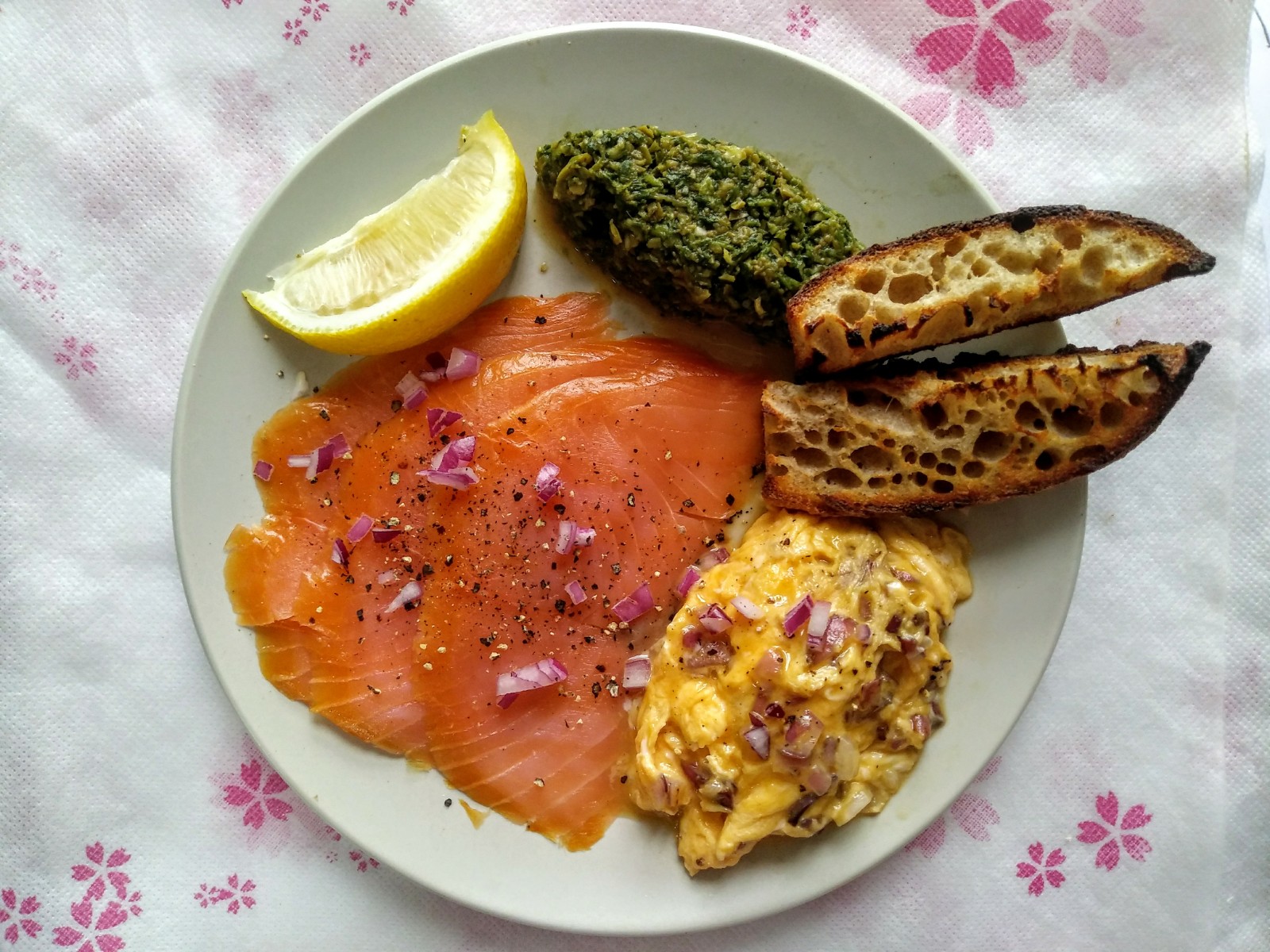 Smoked salmon, olive cilantro pesto, red onions topped scrambled eggs and toasted ciabatta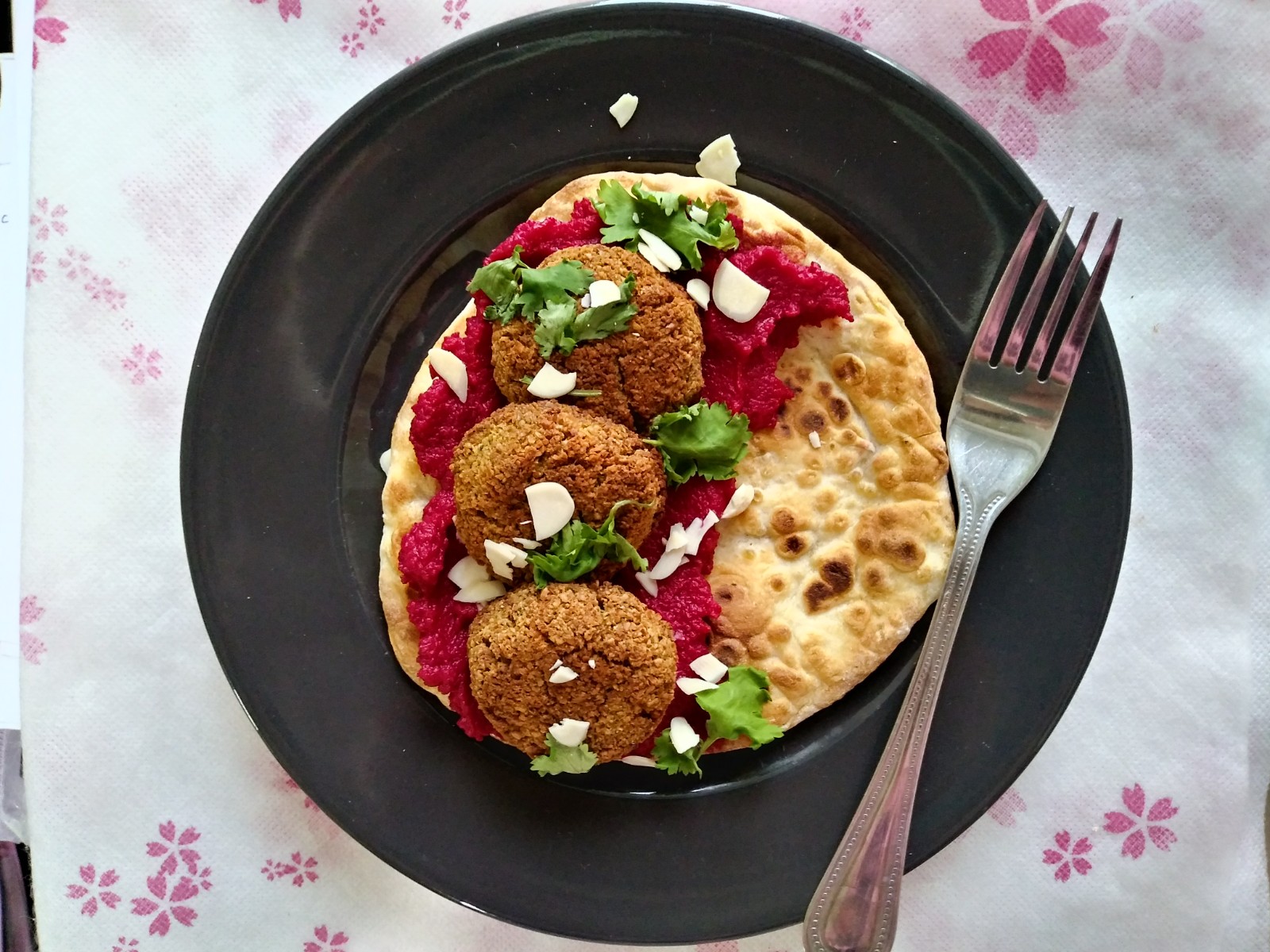 Almond moong dal beetroot hummus & falafels on toasted naan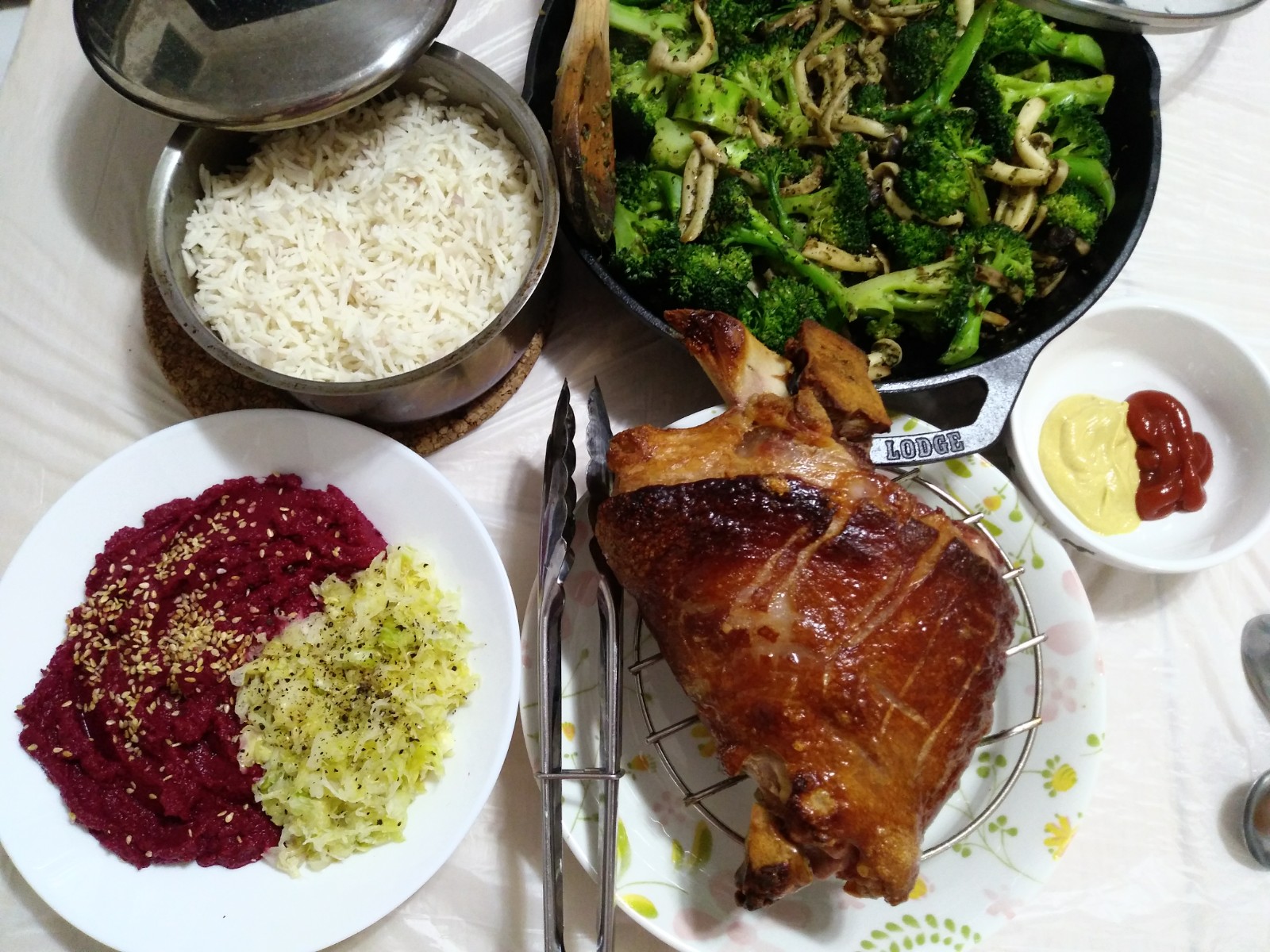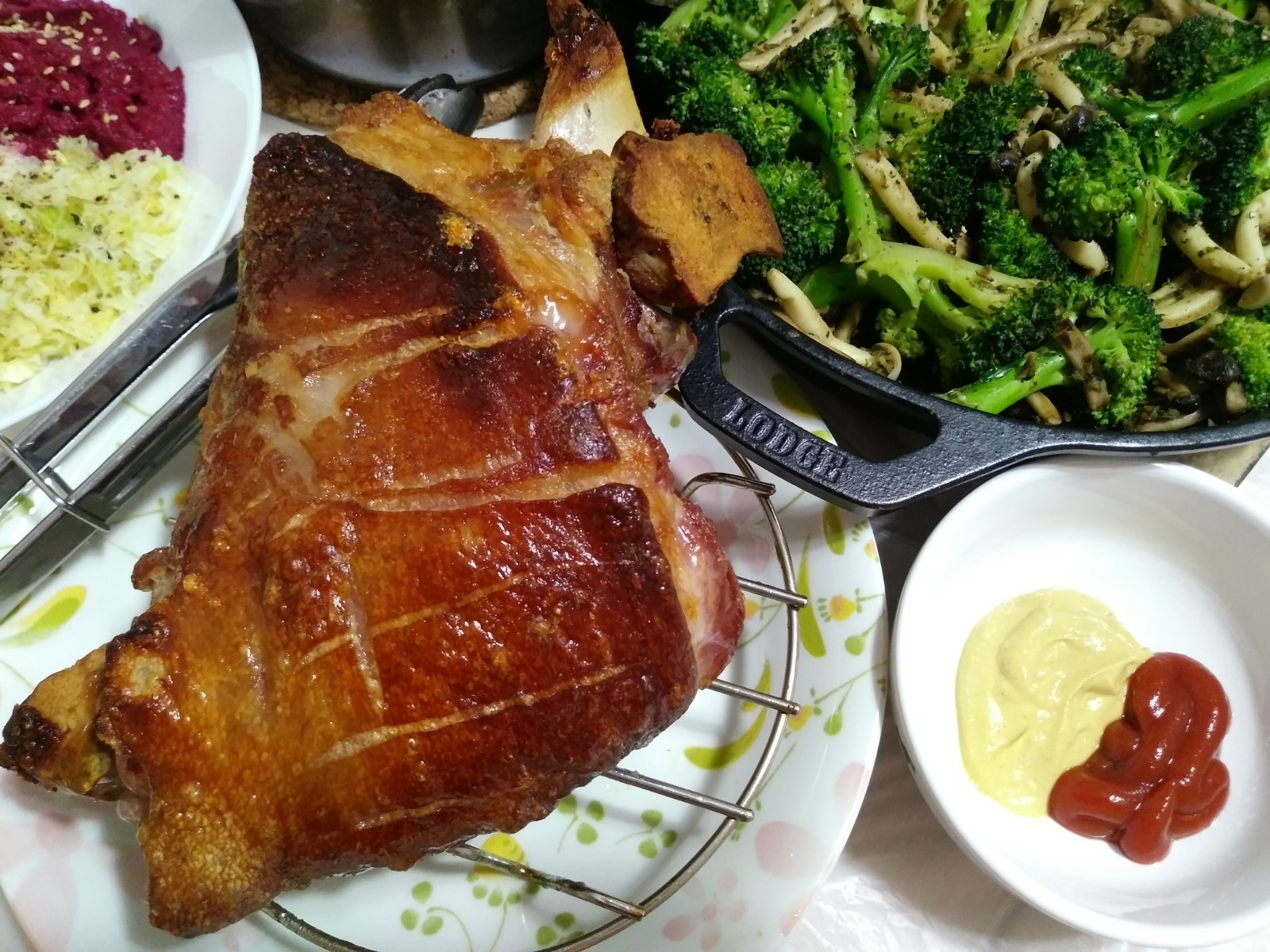 German crispy-skinned cured pork knuckle, pesto sautéed broccoli & mushrooms, home fermented sauerkraut, beetroot hummus and onions rice pilaf