January 15, 2019 - 3:39pm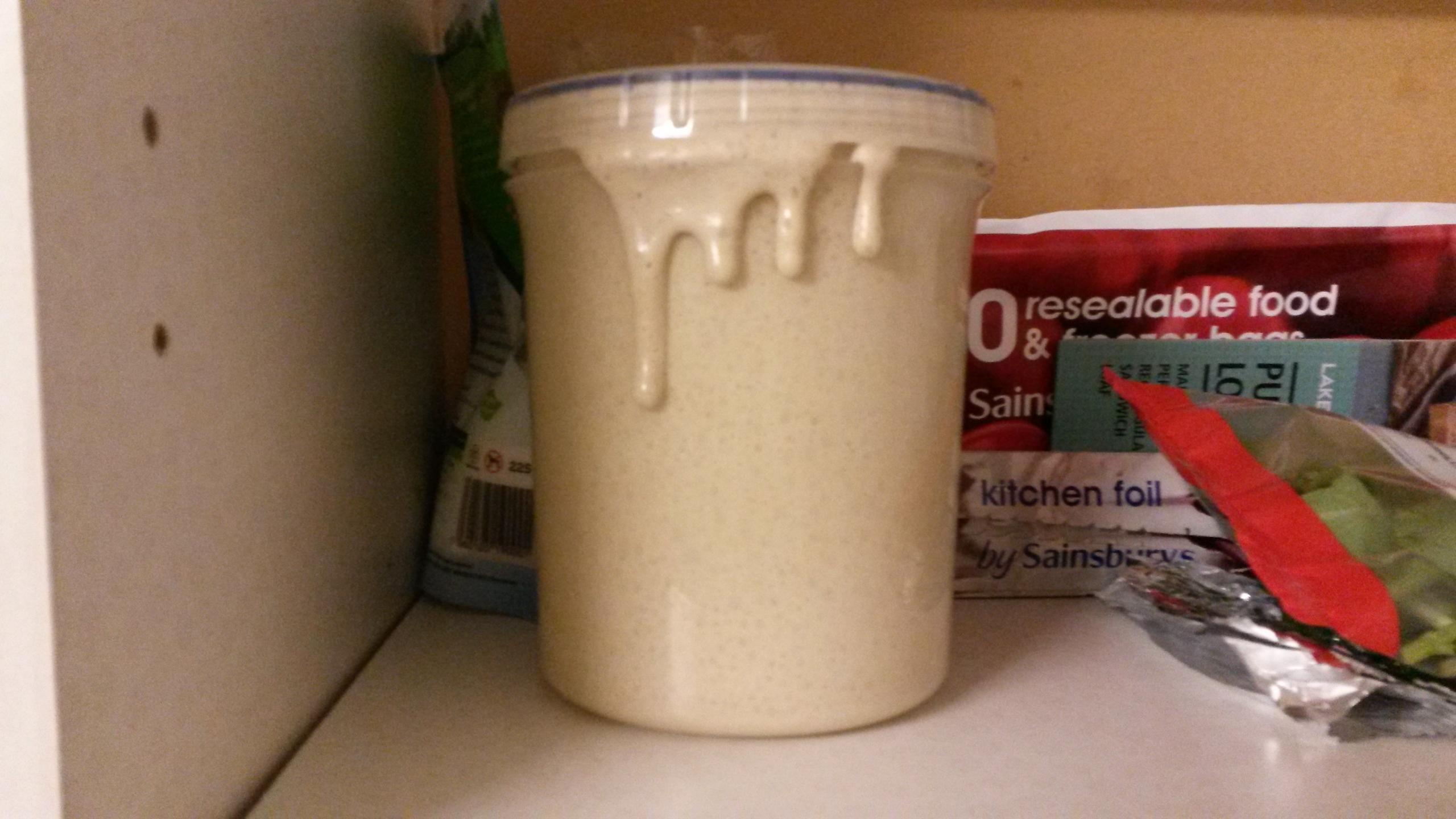 So I'm making this Greek style starter. Nothing too complicated about it. Instructions are simple! 
1: soak some basil leaves in warm water overnight.
2: make a starter the usual way using basil water for the first feed then switch to plain water.
Soaked some fresh basil leaves for 24 hours then mixed a 125% hydrated white rye and basil water starter. Placed in a yoghurt maker at 25°C for 24 hours. Came home from work the next day to find it very active and starting to fall. 
Fed the starter 2.5 hours ago without discarding and with the same ratio as the first feed (so doubled up) and used plain water. The mix is already 75% risen. 
Houston, we have a lively one here! 
On my way to bed, so do I... Re-feed come morning or am I rushing things? In order to encourage acidity should I stick to once every 24 hours? And I'm thinking no yoghurt maker for now. 
What say you? 
Edit: in the 15 minutes since I've posted this it's nearly doubling. I'm thinking it's a continuation of the initial bursting of activity and I need it to calm down before feeding again. So keep it at room temperature and re-feed 24 hours after the last feed even if by morning it's fallen back.