January 11, 2019 - 8:24am
SourDough - What did I do wrong??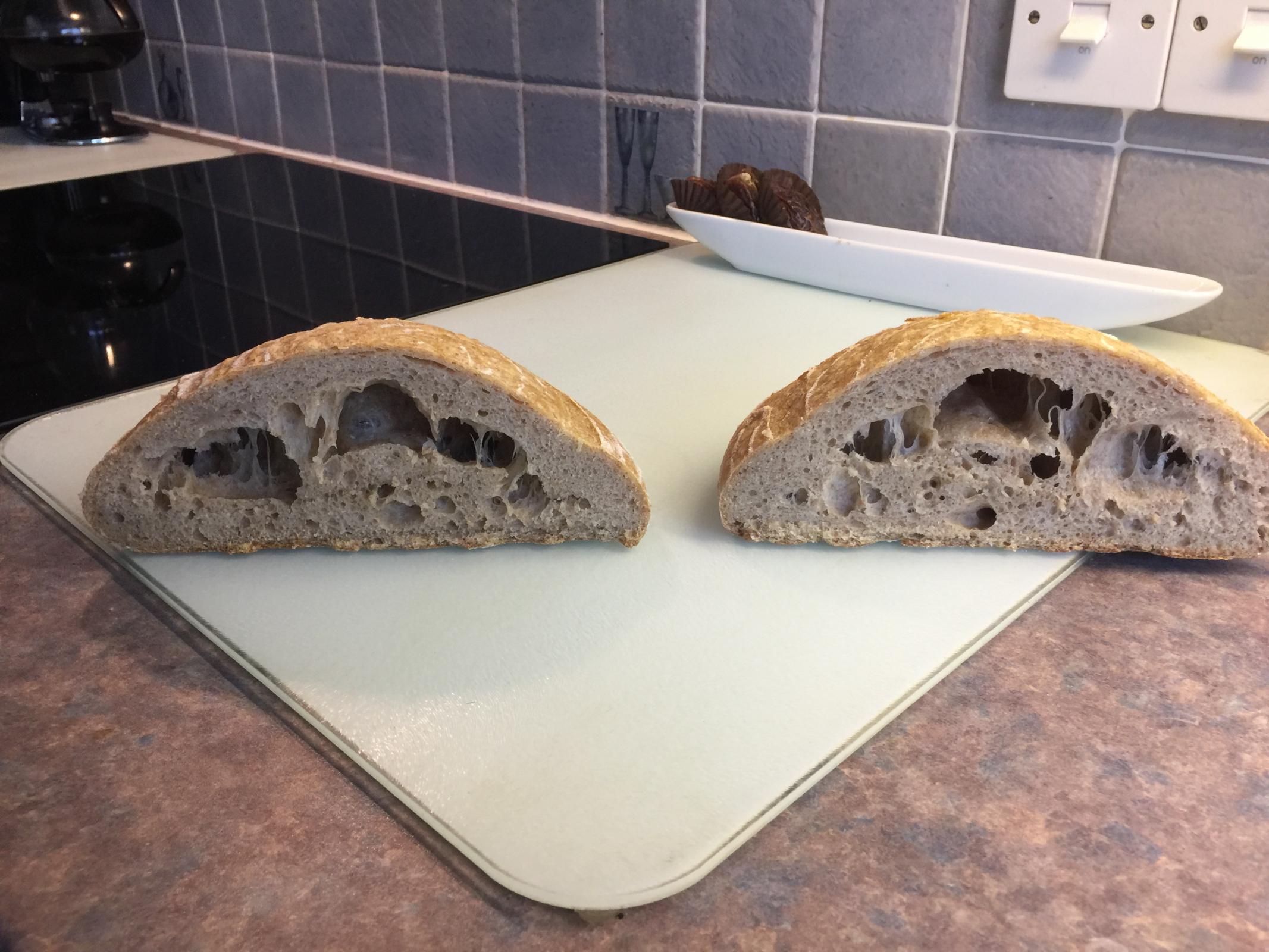 Ok, a bit of  a newbie when it comes to sourdough and the higher hydration levels. This was my first attempt.
Following the Sourdough School recipe book I started with the classic white loaf. I only have one round and one batard banneton so I made two loaves with exactly the same dough. I have posted the photos! It looks underbaked to me and felt gummy in the mouth. The birds had it all in the end!
The round boule I placed in a lodge pan for an hour + 5 minutes, as per the instructions and it came out very light in colour. The instructions were to preheat the oven and the lodge pan at 250c then lower the temperature to 180c when you put the dough in. My temperature probe said it got to 100c by the end of the cooking time.
The batard loaf I baked on a baking stone as I did not want a duplicate of the boule. I have fancy oven with steam addition which i set to high. I cooked with steam for 20 minutes turned the steam off and cooked for a further 20 minutes at 230c. Again the temperature inside reached 100c by the end of the cooking time.
I also suspect my starter or levain was not up to standard - perhaps i should shrug this off and try again and try and narrow down the causes!!
Any help would be greatly appreciated.