November 18, 2018 - 8:39am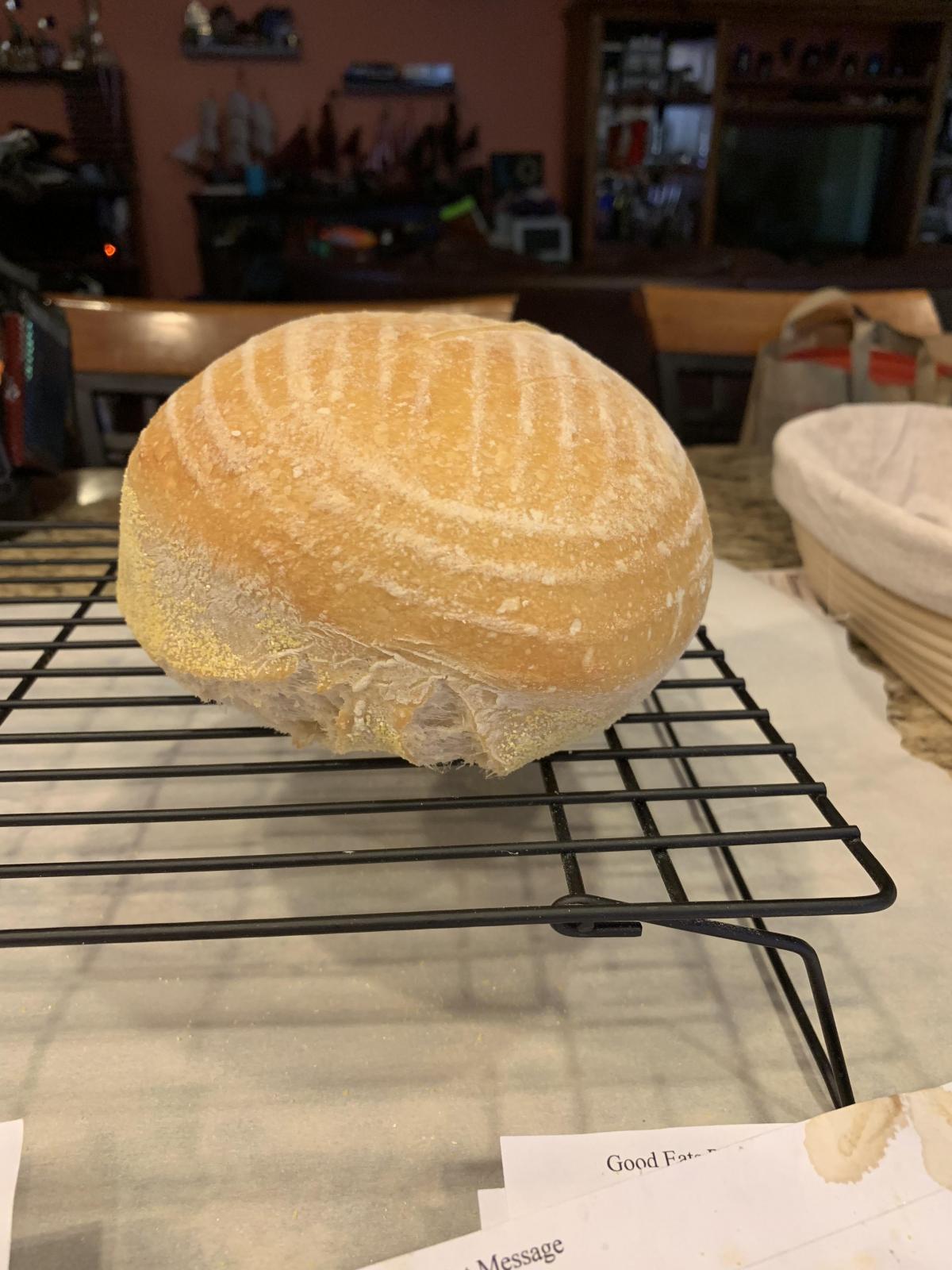 Hello, I am hoping you can help me with a question. My loaves had been very consistent for a while, good flavor and rising pretty evenly. Unfortunately, for the last few bakes, some of my loaves have been rising unevenly. It seems to happen with the oval loaves mostly. Am I not shaping it correctly? Or is there some other issue I am not aware of? 
I use King arthur bread flour. 
800 g of flour, 19 g of salt, 460 g of warm water, 320 grams of unfed sourdough starter
I mix, knead, then let rise 3 hours, knock it back and shape 2 loaves. Stays overnight in the fridge, then baked at 425 for about 30 minutes. 
Thank you in advance for your help! When I posted earlier with some questions and adjusted the salt per the recommendations from posters on this site (I used to use only 10 grams of salt, but increased to 19 per recommendation), the bread came out so much better overall.