October 27, 2018 - 9:25pm
15% Toasted Popcorn Sourdough with 30% Durum
A weeks ago, Tom (Toad.de.b) introduced Farina Bona to me, which is basically flour milled from toasted but unpopped popcorn. I love his idea of alt altus so much that I thought I had to try this flavor booster as well.
Warning ahead: popcorn is extremely tough to mill. I clogged my mill several time trying to mill it. It is suggested to use other varieties of corn. I have only used popcorn since it's the only thing I have access to. This was the second time I milled it. I was working with softer grains (i.e. spelt) for the first time that I was able to grind popcorn by mixing it with spelt. However, hard grains like wheat and durum were included in this time's formula. I had to break all the grains into smaller pieces using a blender first, then mill on the coarse setting then again on medium and lastly on the finest one so that the mill didn't clog.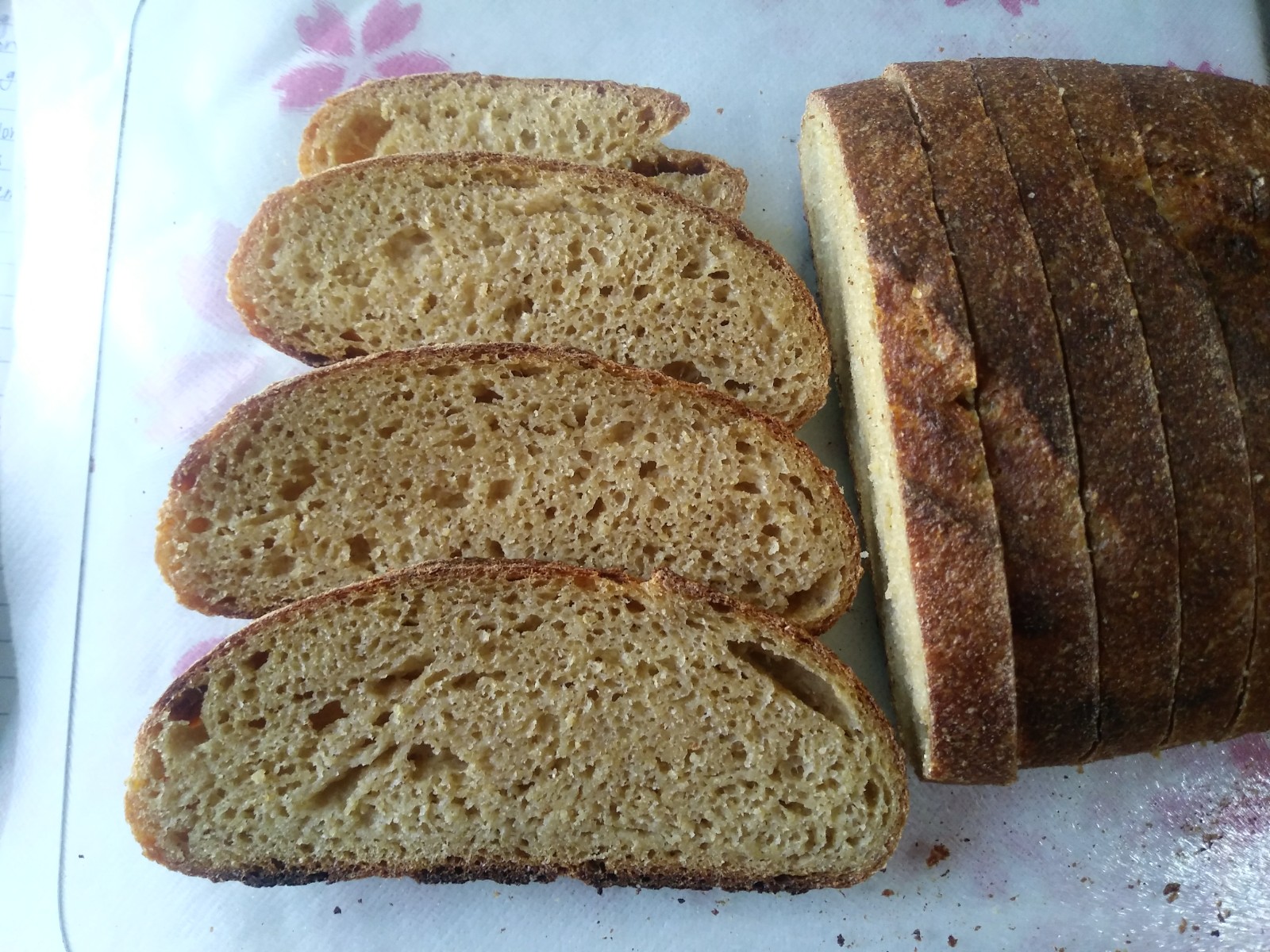 15% Toasted Popcorn Sourdough with 30% Durum
Dough flour (all freshly milled):
150g      50%       Whole White wheat flour
90g        30%       Whole durum flour
45g        15%       Whole toasted popcorn flour
15g          5%       Whole spelt flour
For leaven:
5g        1.67%       Starter
20g      6.67%       Bran sifted out from dough flour
20g      6.67%       Water
For dough:
280g     93.3%       Dough flour excluding bran for leaven
100g     33.3%       Water
180g        60%       Whey
45g          15%       Leaven
9g              3%       Vital wheat gluten
5g          1.67%      Salt
___________
302.5g     100%       Whole grain
302.5g     100%       Total hydration
Prepare the toasted popcorn flour by toasting popcorns in a pan over low-medium heat. Do not pop them. Remove them from the pan to cool once they are browned and become aromatic.
Sift out the coarse bran from the dough flour, reserve 20g for leaven. Soak the rest (I got 24 g) in equal amount of whey taken from dough ingredients.
Combine all leaven ingredients and let sit until doubled, around 3 hours.
Roughly combine all dough ingredients except for the salt, leaven and soaked bran, autolyse for 30 minutes. Knead in the reserved ingredients than ferment for 15 minutes. Construct a set of stretch and fold then ferment for 3 hours 45 minutes longer.
Preshape the dough then let it rest for 15 minutes. Shape the dough and put in into a banneton. Retard for 11 hours.
Preheat the oven at 250°C/482°F. Take the dough out of the fridge and let it warm up for 30 minutes at room temperature.
Score and spritz the dough then bake at 250°C/482°F with steam for 15 minutes then without steam for 25 minutes more or until the internal temperature reaches a minimum of 208°F. Let cool for at least 2 hours before slicing.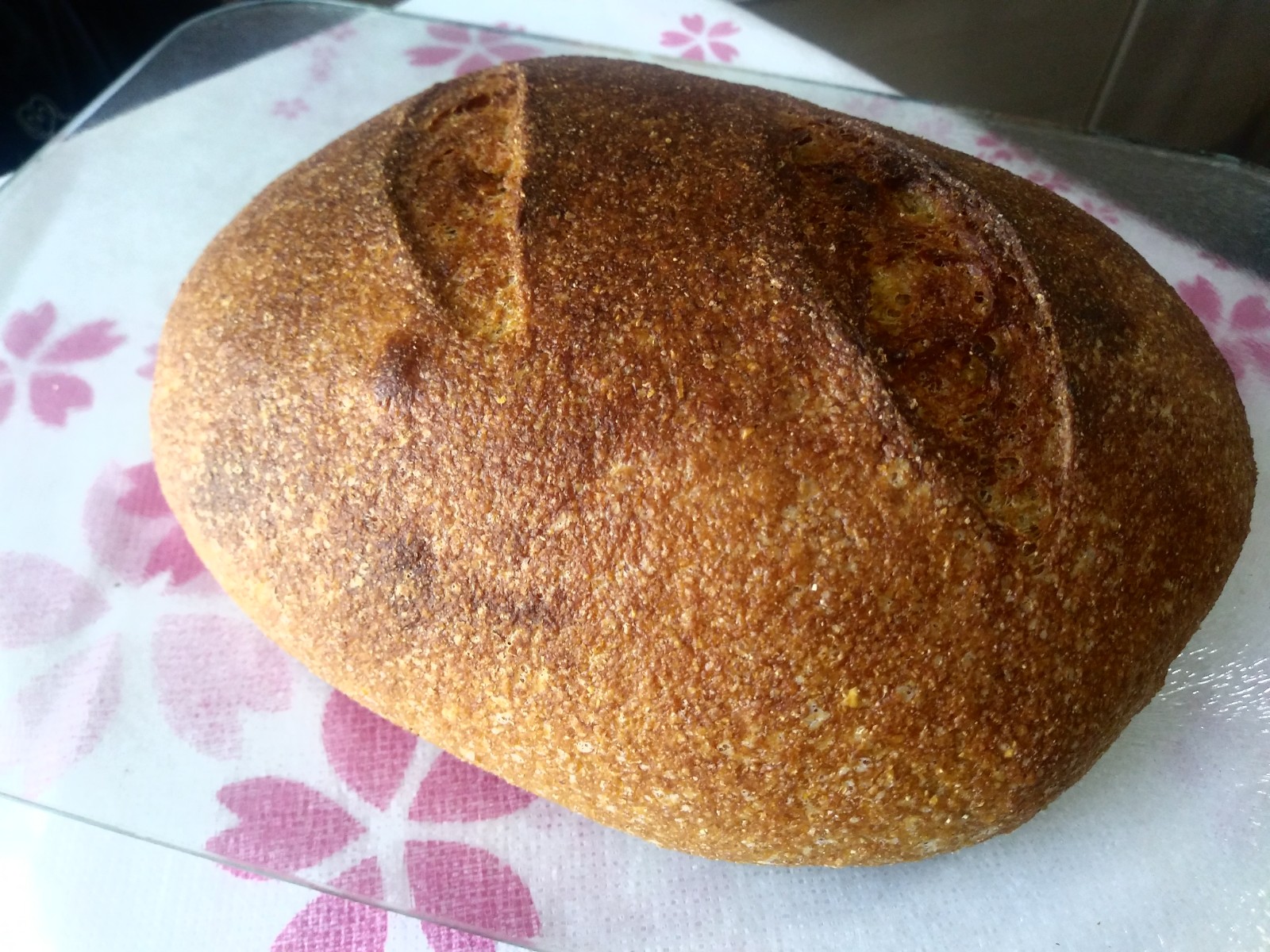 The trouble of grinding popcorn is worth it in my opinion. The aroma of the resulting bread is out-standing even with the use of all the other whole grains. Popcorn also dyed the crumb into a lovely soft yellow colour which brightens my day.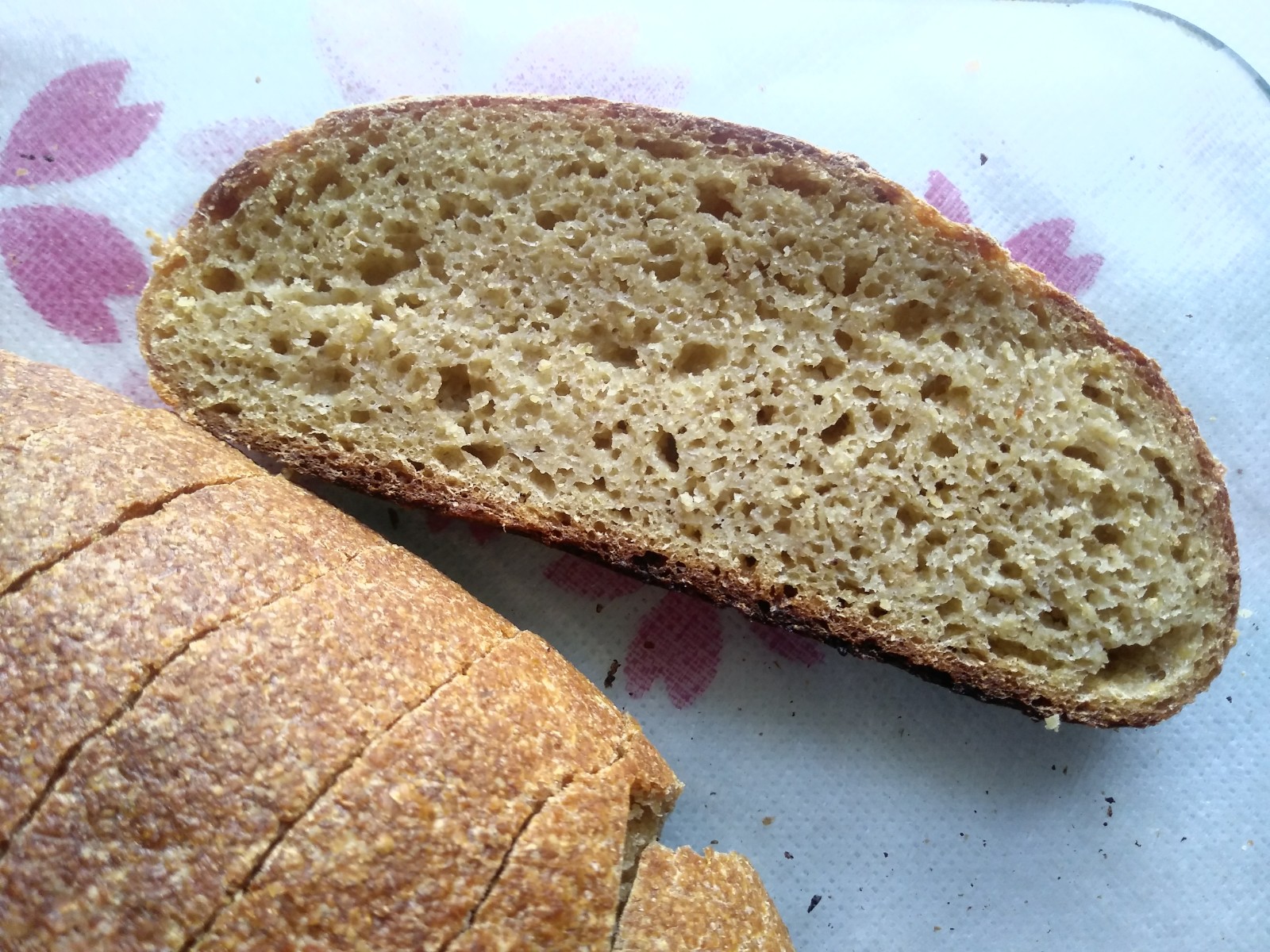 It sprang pretty well in the oven with nice blistered crust. The crumb is not particularly soft thanks to the addition of durum and popcorn, which tend to weight down the dough. However, it still stays pretty moist and moderately open.
This bread is very sweet, so sweet that it kind of feels of eating popcorn :) I prefer bread with some tanginess so I'll retard the leaven next time popcorn and durum are both used.
_____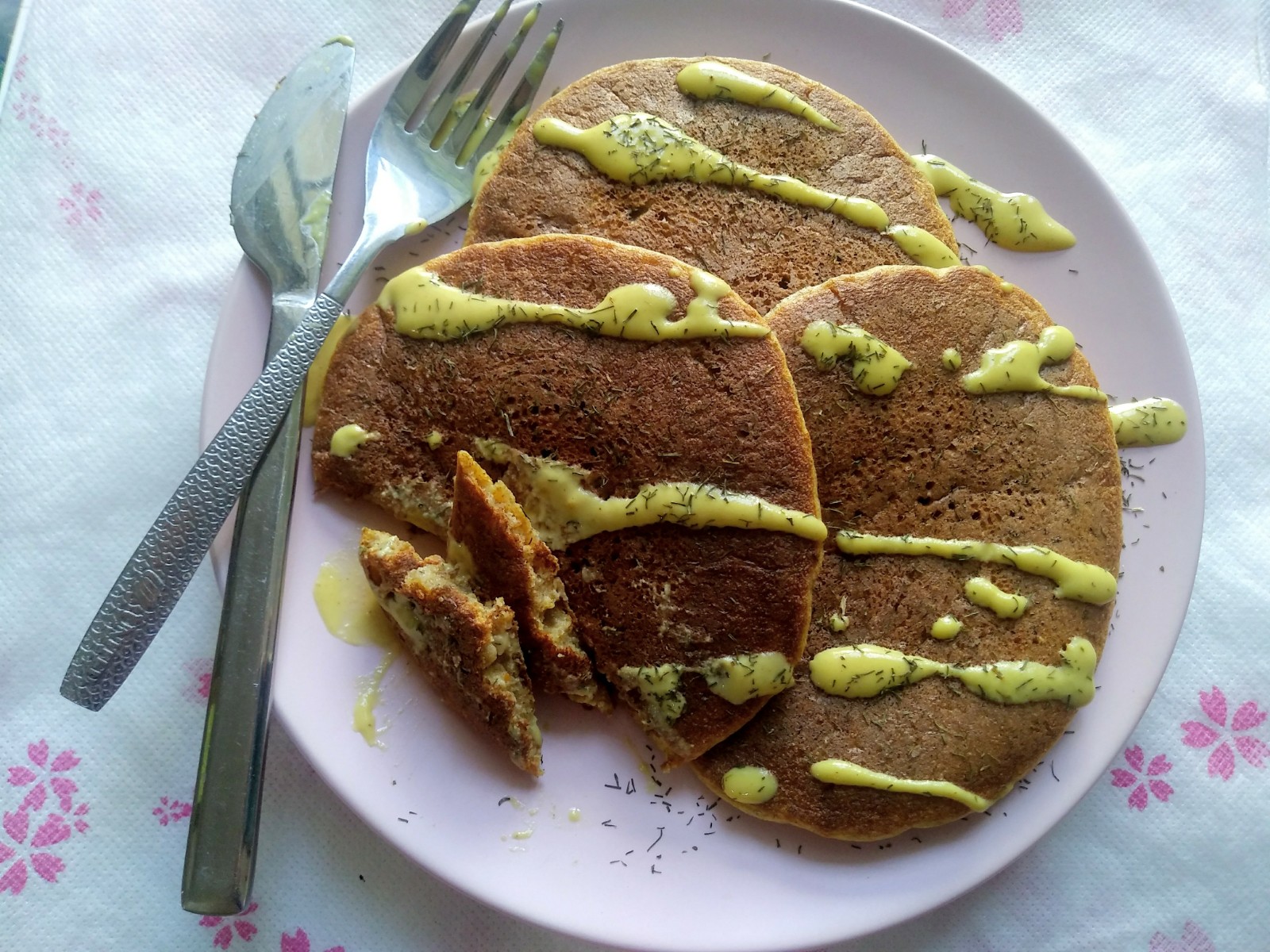 55% rye 45% spelt pancakes with honey mustard and dill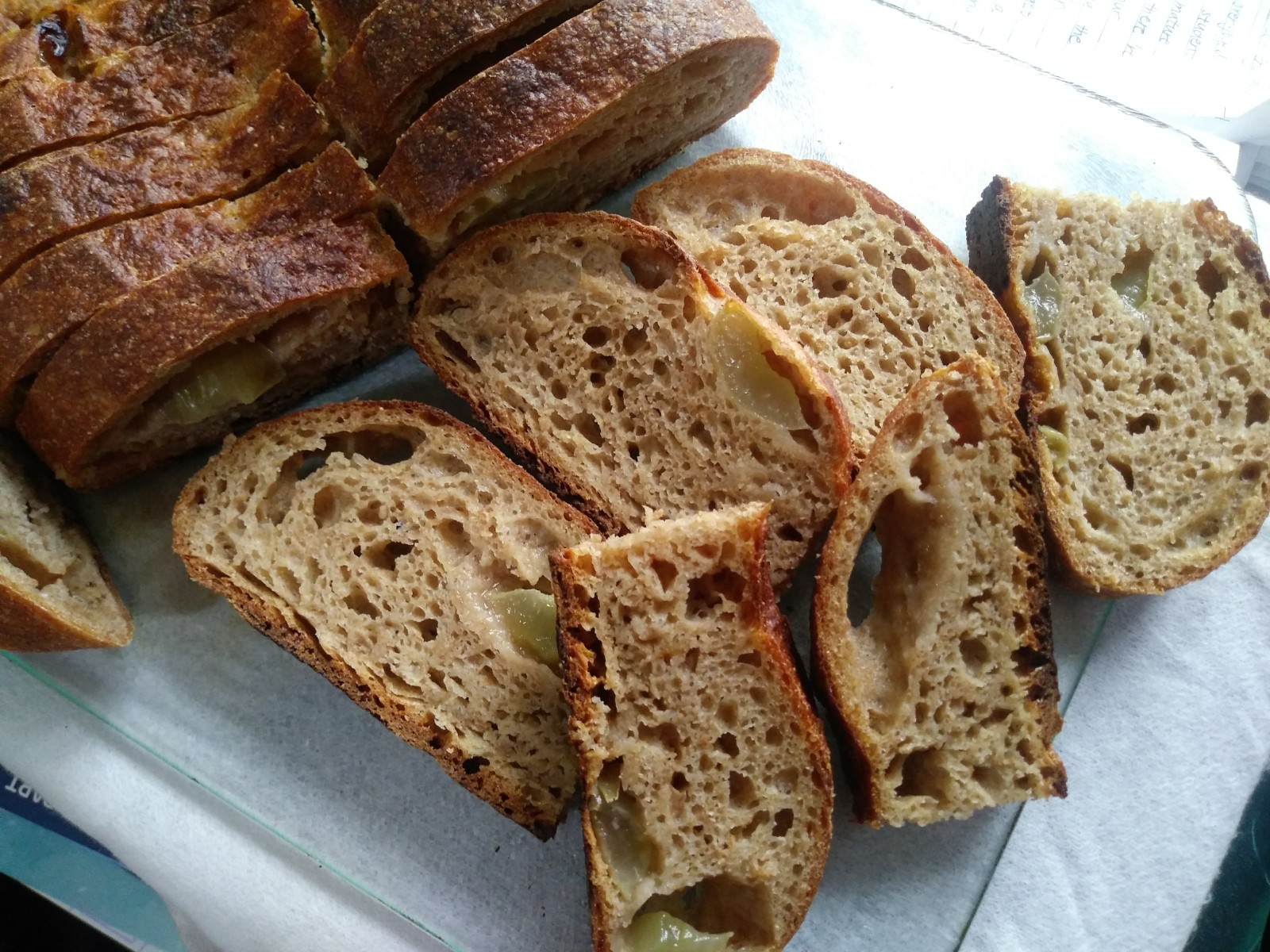 Last week's over-hydrated spelt masa harina SD with fresh grapes…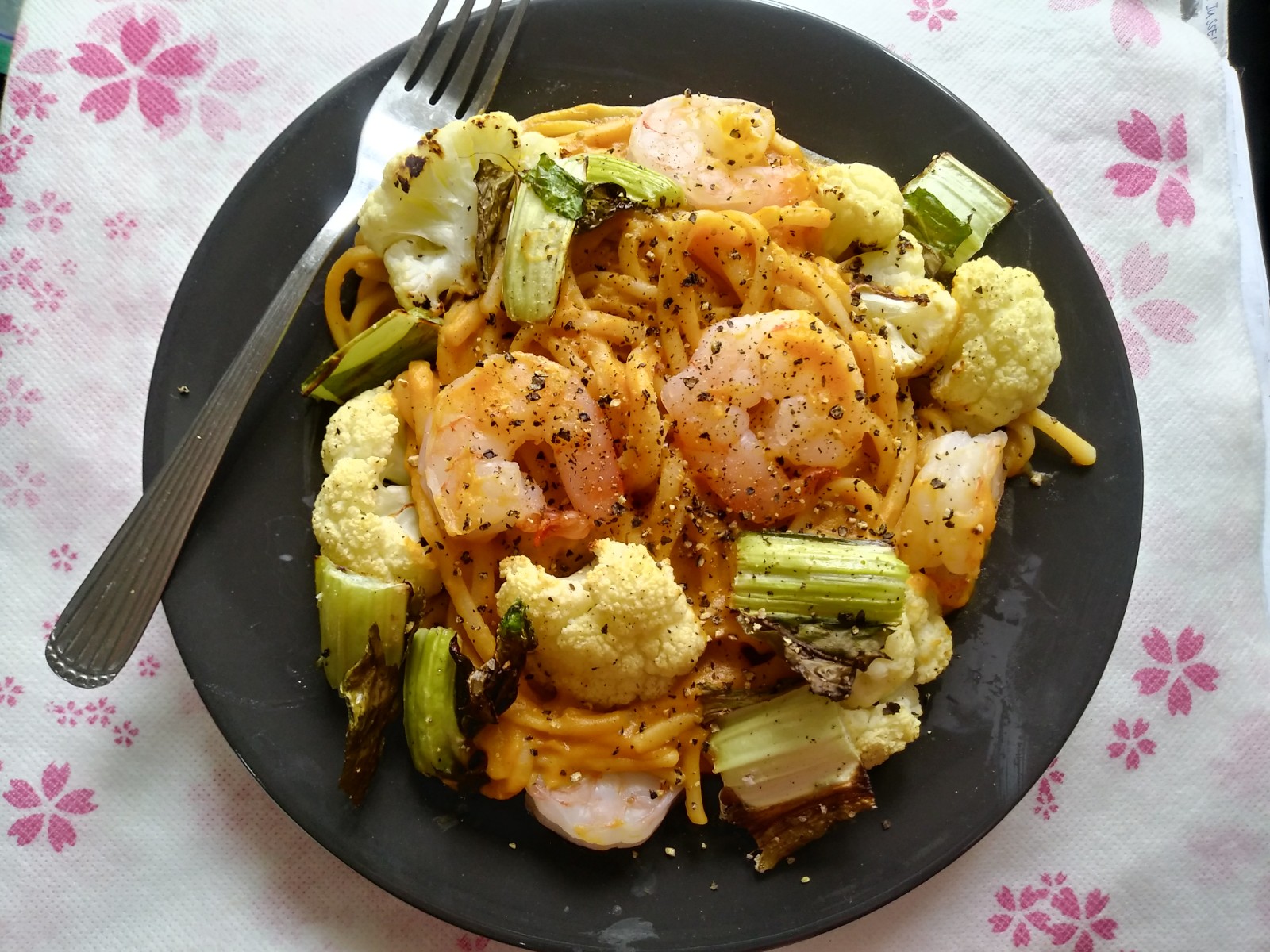 Roasted cauliflower & shrimp linguine in spicy sweet potatoes sauce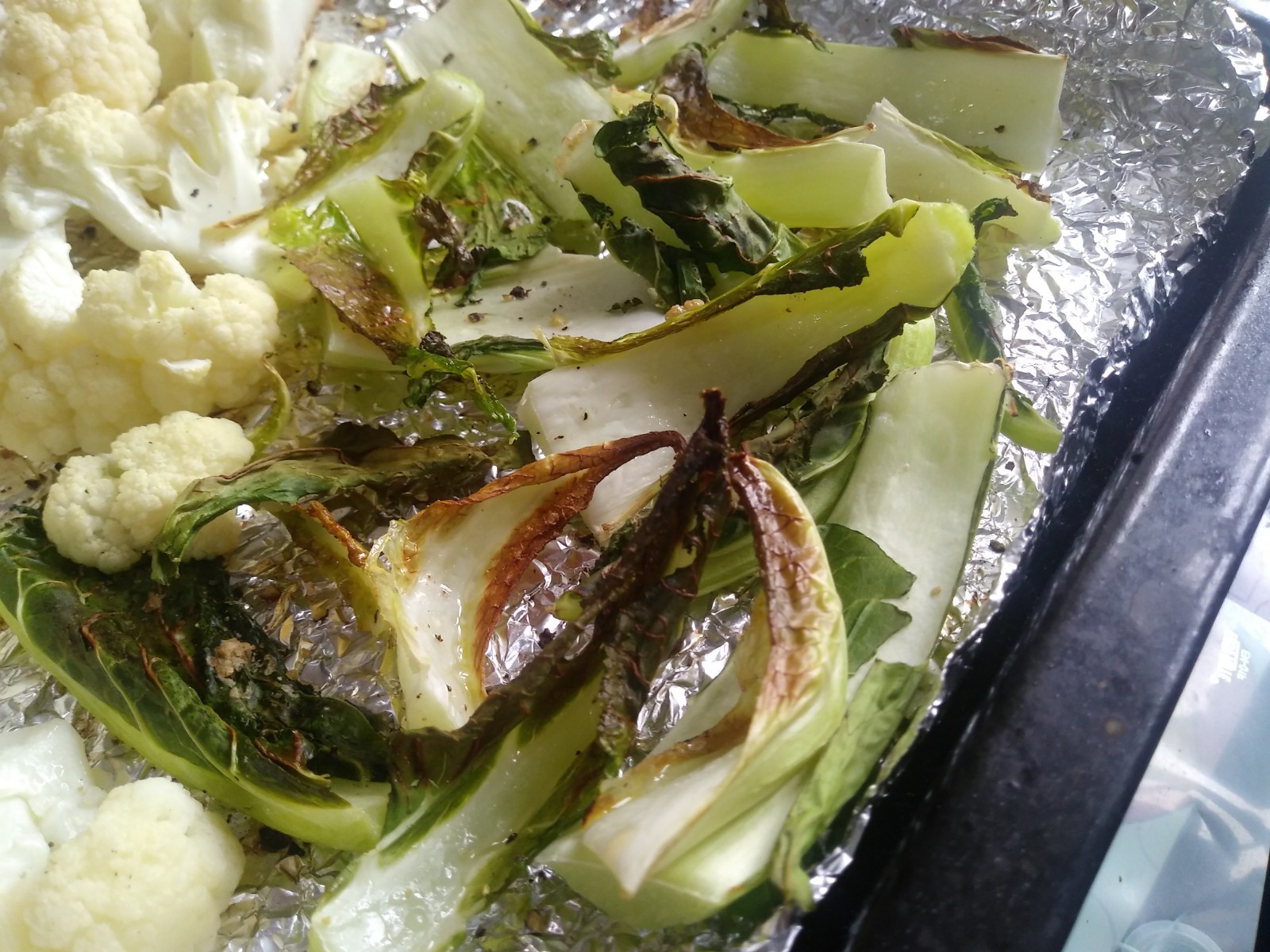 I'm not kidding! Those caramelized cauliflower leaves are addictive!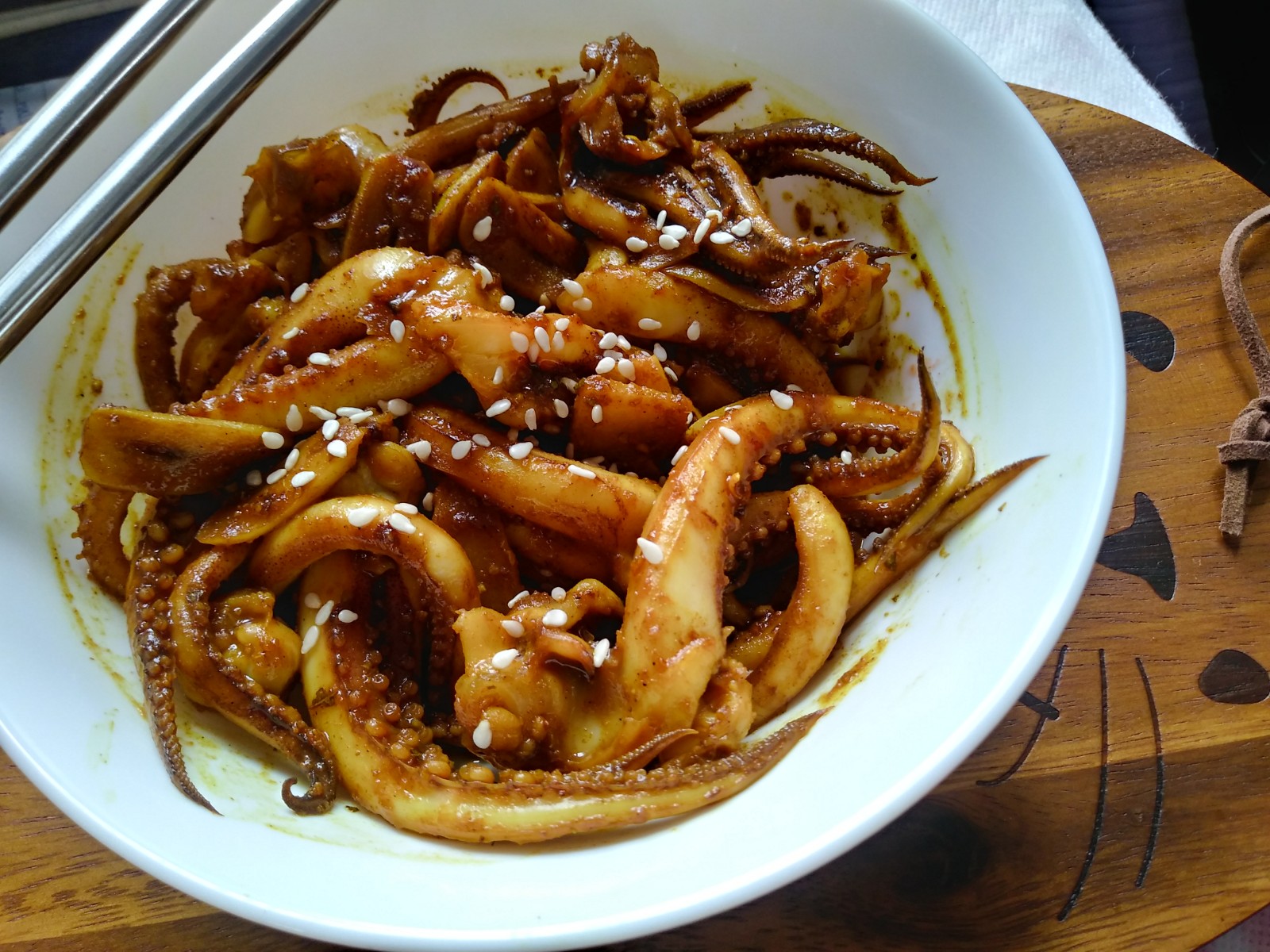 Chinese curried squid…so tasty…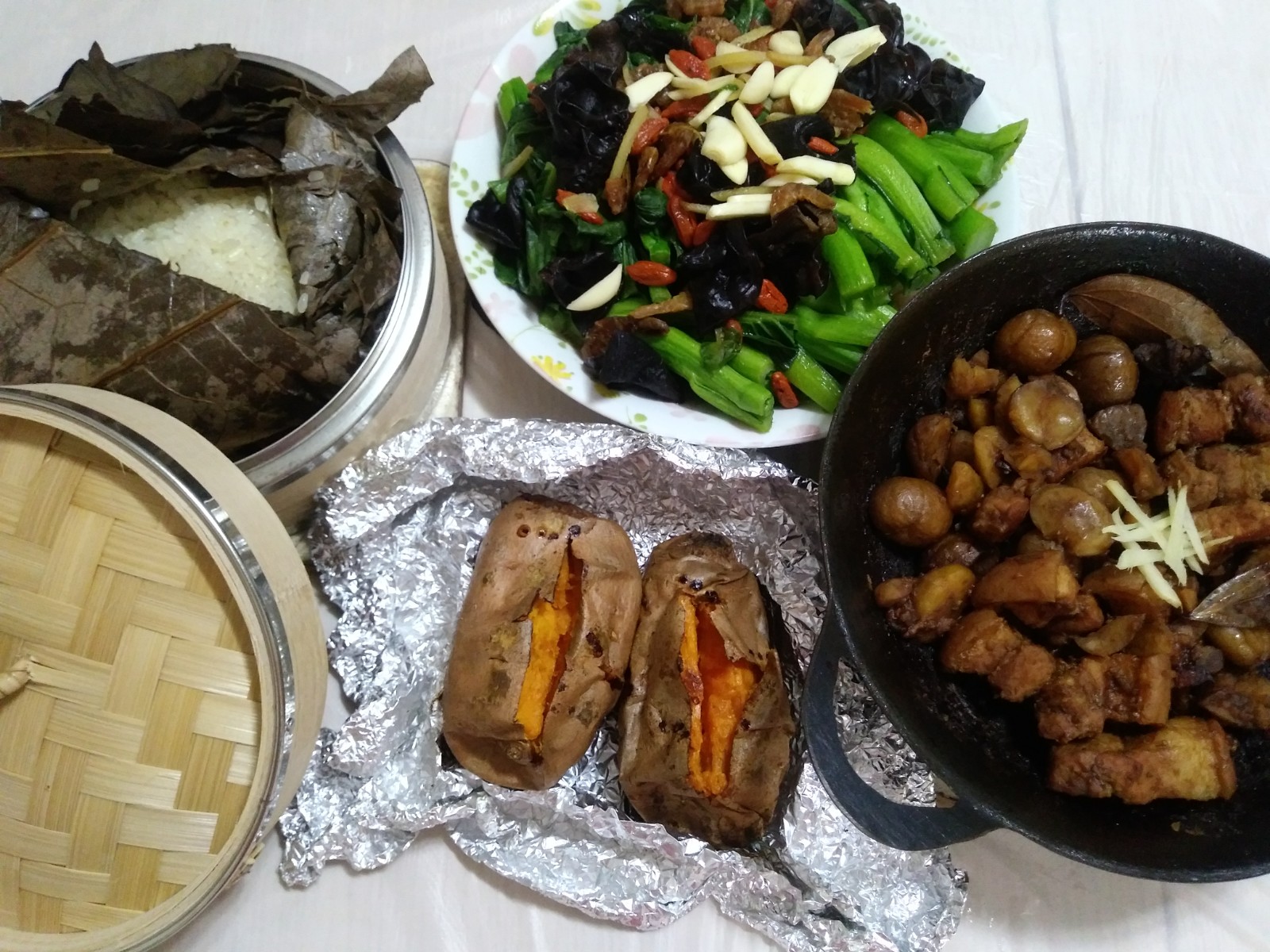 Steamed sticky rice in lotus leaves, Braised pork belly with chestnuts, choy sum in broth and roasted sweet potatoes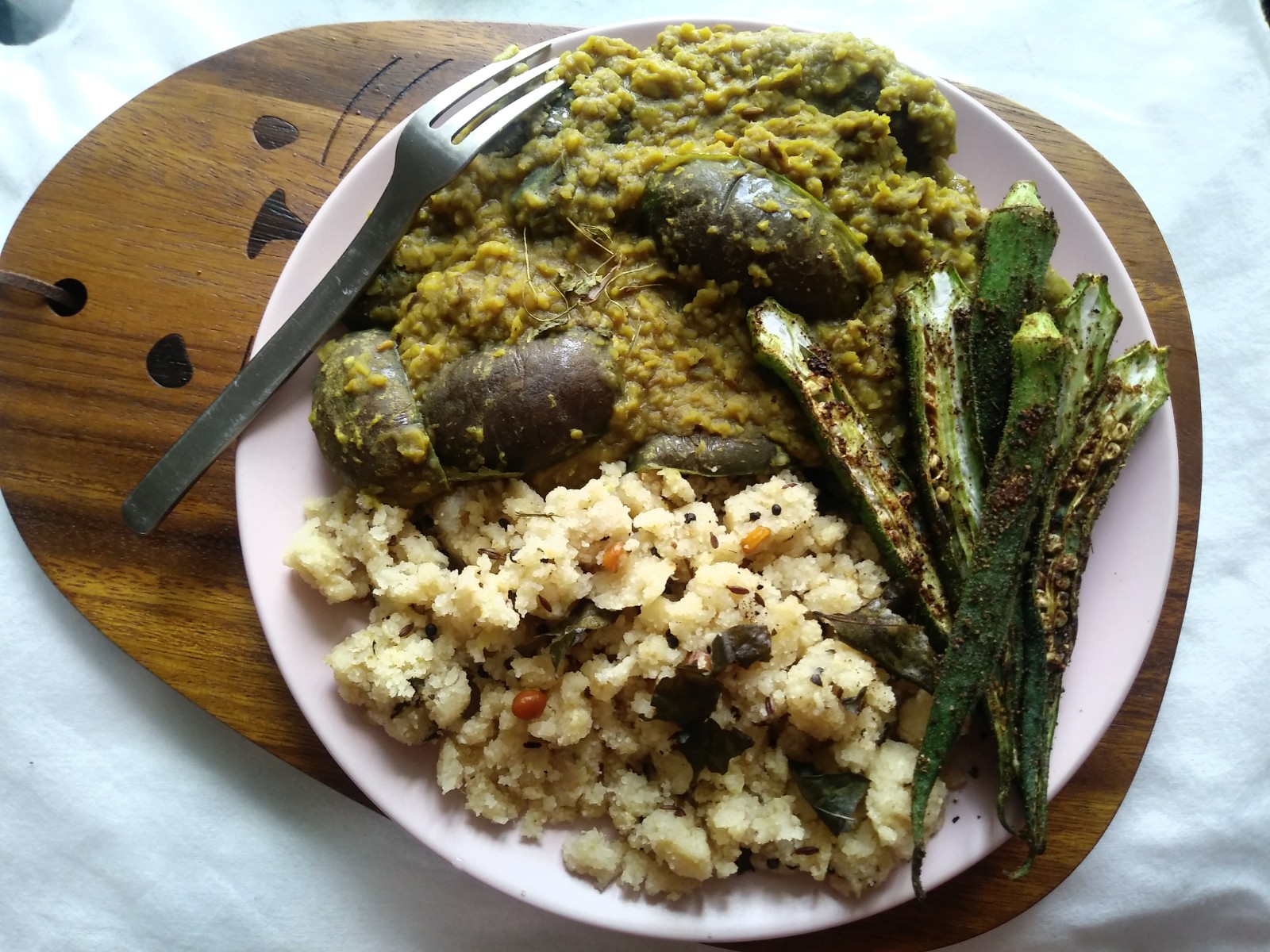 Eggplant moong dal (skinned mung bean) curry, rava upma (semolina pilaf) and spiced okra