October 22, 2018 - 2:51pm
Substituting sweet potato for (regular) potato?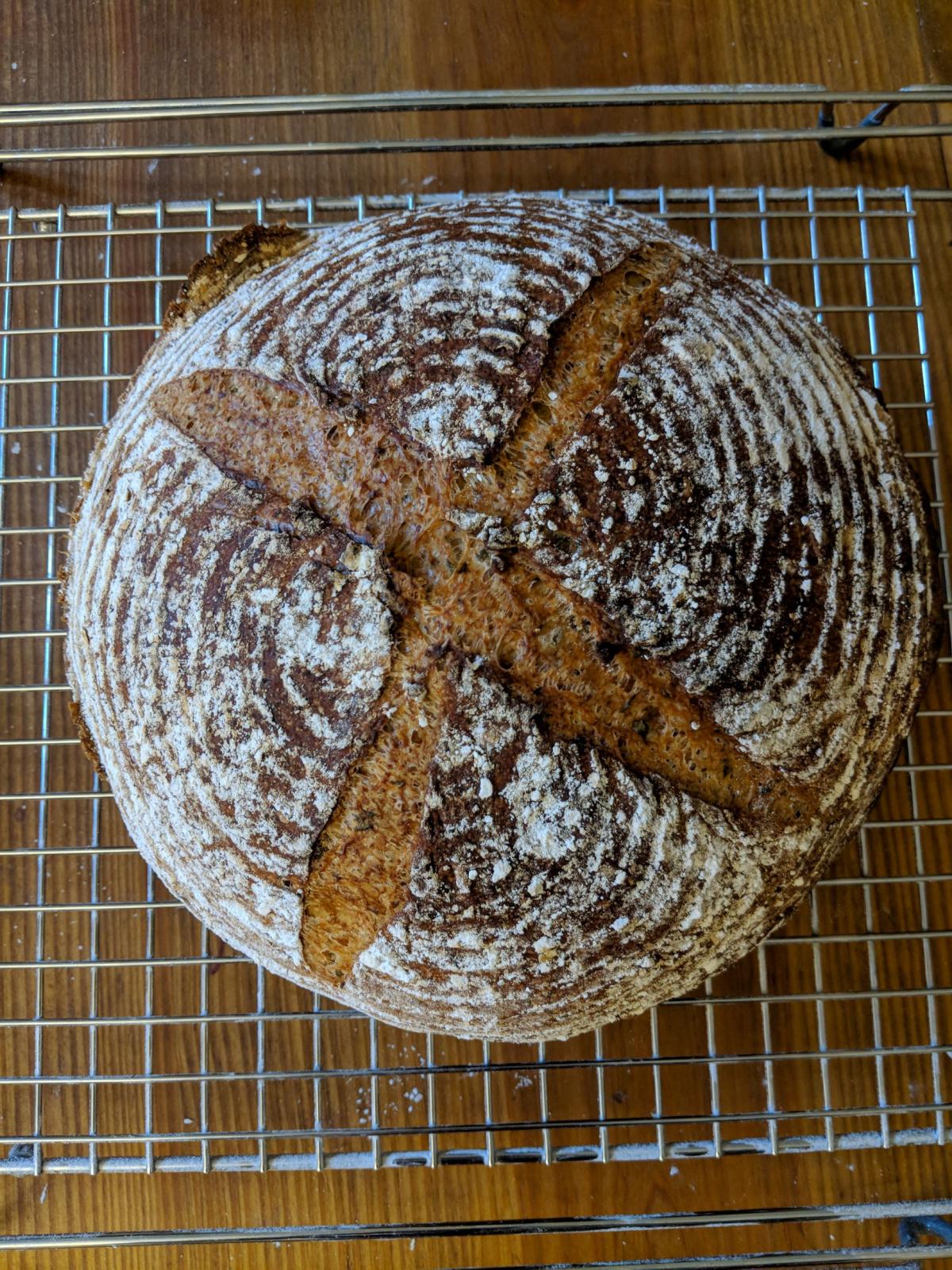 I recently made Hamelman's potato bread with roasted garlic (added dried parsley as well), and it was absolutely wonderful, and has me wanting to make more. Picture of said bread is included above for fun.

With Thanksgiving approaching, I was wondering about sweet potato breads. I know that there are many recipes out there, but my question is about converting a recipe which calls for potato, and subbing in sweet potato. Are they interchangeable 1-for-1, or perhaps a different ratio due to different moisture content?

I think I saw that Modernist Bread has a section about vegetable additives to bread, but I don't have access to the book now. If anybody has personal experience, or the MB conclusions to share, I would appreciate it. Thank you!