September 24, 2018 - 6:36am
Advice on score and rise please!

Hi, I'm fairly new to baking sourdough. I have a 75/25 white/rye starter called Bernie who is doing a great job. The issue comes when it's time to score and bake.
I am using the Breadwerx stiff dough / open crumb recipe as I find it very difficult to work with a high hydration dough for now, and it's been providing with me with some really lovely bread: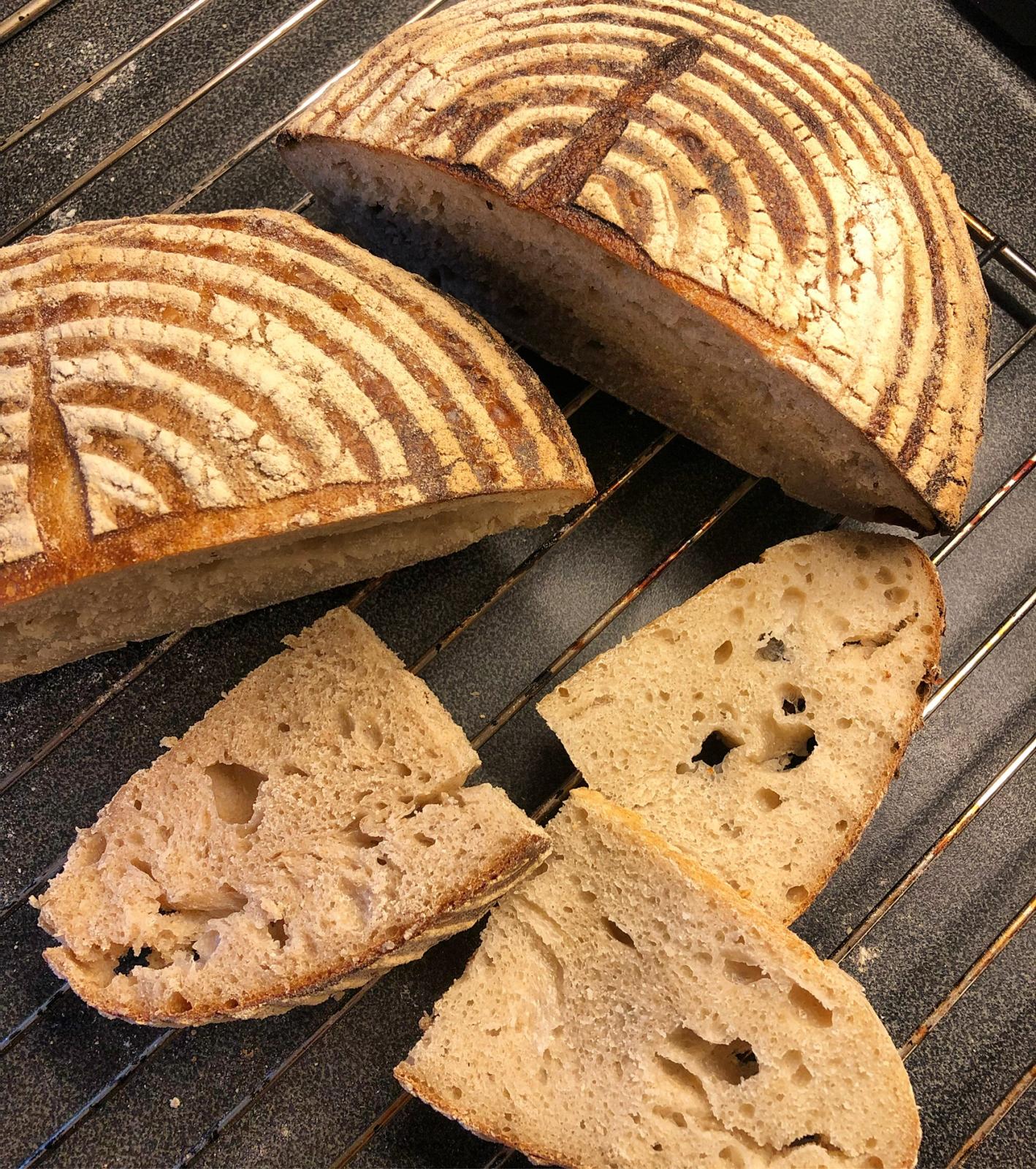 I don't have a Dutch oven or a cloche, so I've been baking with a pan of water below the bread to steam it. The bread crust will harden before its split along the scoring and then continue to rise along the side. I tried to score a different loaf deeper, to see whether I wasn't scoring it enough, and it opened up some more but didn't rise as high. I bake at 250c in an electric oven. 
Here's another example of the top of the bread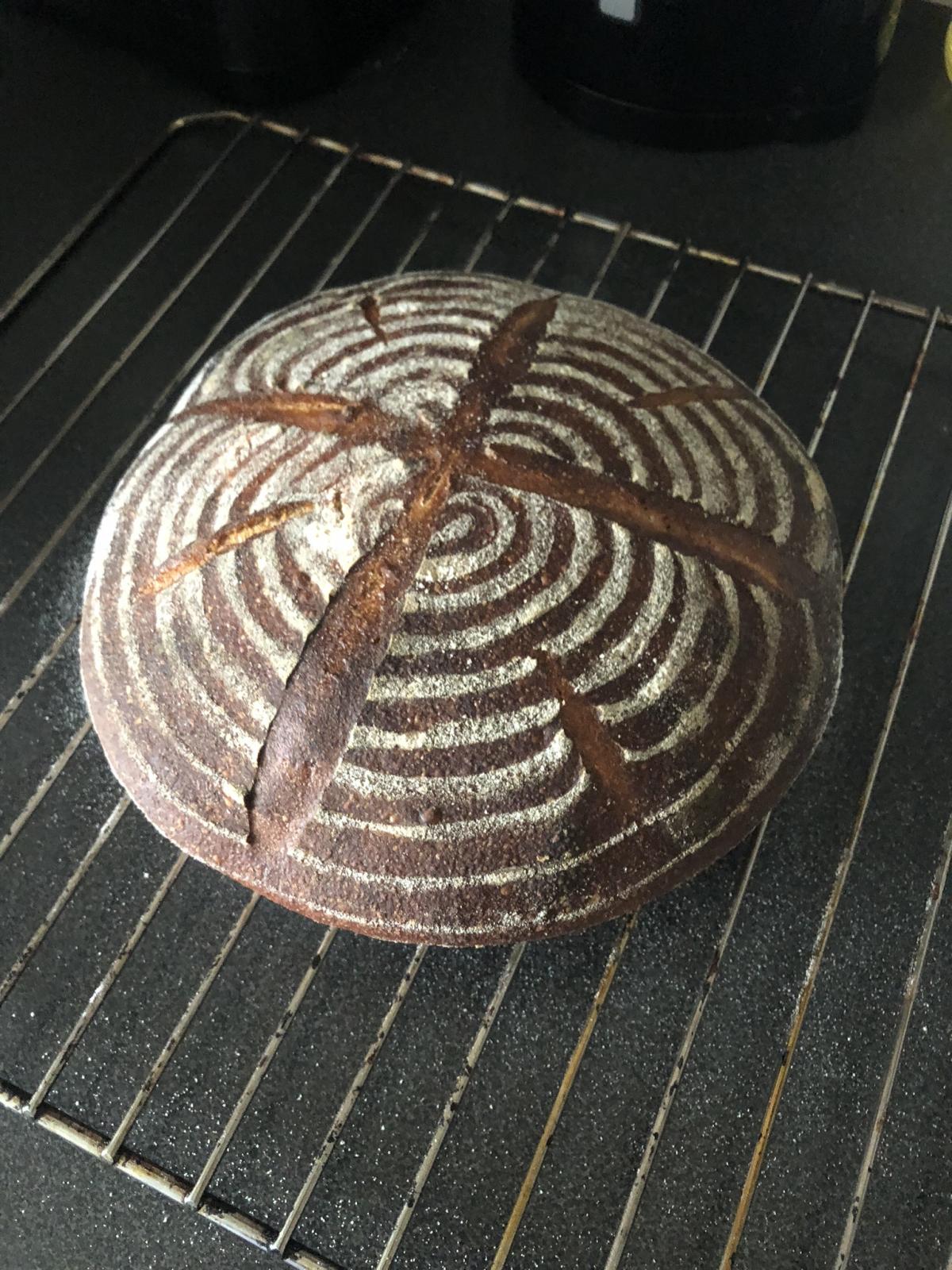 Is it a case of my scoring technique? Maybe I should preheat the oven for longer or turn the heat up more? The bread is very tasty and has a nice crumb, I just wish it was a little prettier. Any advice is much appreciated!