September 4, 2018 - 1:42pm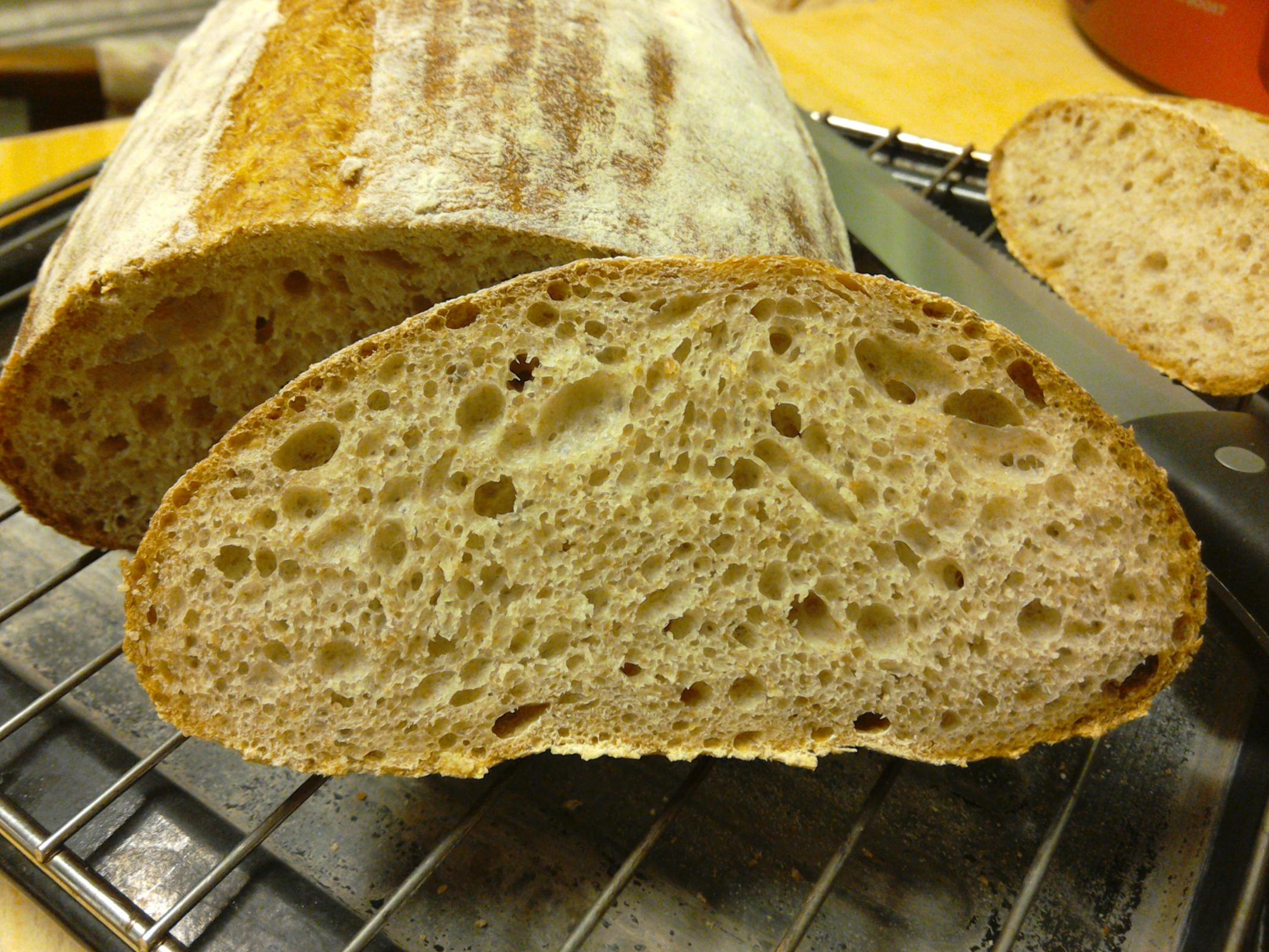 Would you believe that I completely knocked out the bubbles from the bulk ferment and still got this crumb? 
My friend was having issues with Forkish's Overnight Country Brown (now where have I heard this before?) so I decided to do this bake myself. However I built the levain overnight and made the dough in the morning so I could keep an eye on it. Ran out of whole wheat so made up the difference with whole rye and used a 12.6% protein flour. Very high hydration for mostly white at 80% and with British flour to-boot (btw I think we can put this to rest now that it can't be done). Made a beautiful dough with a well developed gluten that didn't spread as much as thought it would between folds. I'm find letter folds one way then the other highly effective. 
The recommended bulk ferment was 12-15 hours but I found it perfectly done by 6-7 hours. So far so good! Now here is where things began to go wrong and it might be a mixture of using whole rye, having a bench top that isn't wood or marble but rather plastic covered wood and not flouring enough. Basically I mucked up the shaping and compromised the dough. Now a few years ago I'd have thrown it all away and vowed never to bake again (until I calmed down that is). But I've come a long way I like to think. I started building up the dough again using slap and folds. The dough went through the usual signs of first gaining strength then coming apart after which the strength came back and the gluten was fully formed and ended up with an even stronger dough. Granted I had knocked out most of the bubbles and perhaps reintroduced some through slap and folds but basically the bulk ferment now was mostly for flavour and I've basically knocked back the dough completely. 
Shaped the dough again where it totally behaved this time and into the banneton for a final proof. Recommended time was 4 hours but I found 2.5 to be ample. Baked this high hydration loaf freestanding in the mini oven. Not even on a stone but a foil wrapped wire rack. And voilà a lovely crumb considering. 
Lovely rustic sourdough with lots of flavour. So a few conclusions...
1: Forkish's timings are way out. 
2: British flour can handle the hydration but one needs to handle the flour correctly. 
3: The science for an open crumb goes on...